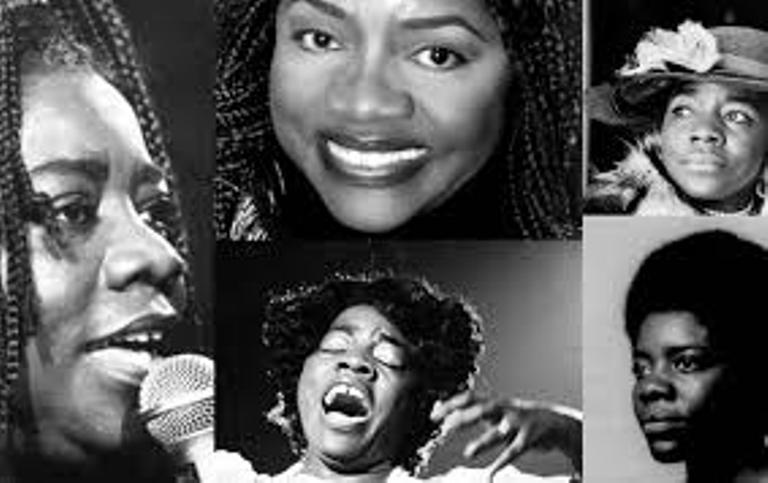 Fri Aug 21, 2020
Without Salome Bey and Howard Matthews, there would be no Diana Krall, no Drake and the music theatre scenes would be very different.
Salome Bey, a true American original, jumpstarted Black Culture in Canada with her partner in life, Howard Matthews.  Until Salome's and Howard are passing, the Bey-Matthews family was the first family of the arts in Canada. Their restaurant "The Underground Railroad" was the unofficial Black Cultural Embassy of Canada.
Salome Bey's spiritual approach towards the arts, music, culture, theatre revealed an authenticity seldom displayed today, with a profound love and respect for the music and its composers.
If you had ever seen Salome on a theatrical or concert stage, she shared that love with the audience and instilled that love for authenticity into her students and young performers she taught.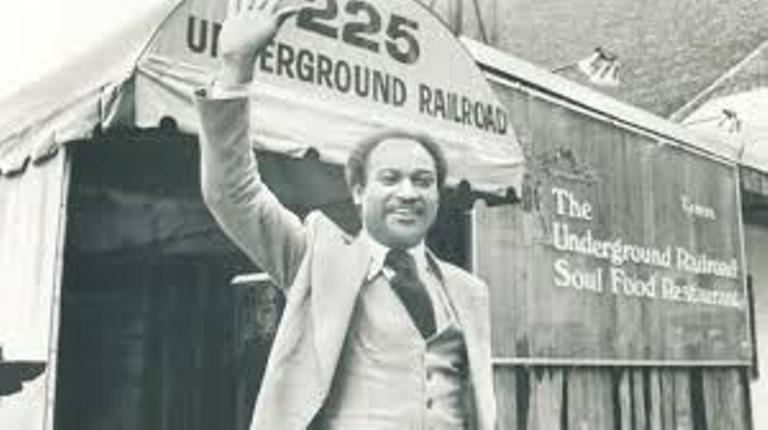 Salome Bey was living culture personified.  The world loved Salome with her siblings in Andy and the Bey Sisters, (featured in the epic Chet Baker film "Let's get Lost "). A song had no better friend than Andy and the Bey Sisters.
Broadway loved her in, "Your arms are too short to box with God"; there was not a righteous cause she did not support, including "Tears are not enough".
Salome was the living time capsule of all things beautifully Black. Being related to Andy Bey and Taj Mahal means it was in the blood.
Alone Salome Bey's voice sounded like freedom to me.  You could hear the genius, life, love and struggles in every note she sang or spoke on stage or in person. Her laughter was infectious as is and was her music. Anyone who saw Salome perform in any capacity became an immediate fan for life. Salome Bey became what all great musicians become, a school of music.
Salome Bey constantly inspired, schooled, hired the next generation of young musicians while exposing them to her tireless creative, superhuman work ethic and God given talent that fueled her spirit, and everyone else around her. Before Jeff Healy was born Salome Bey was the Queen of Blues, Gospel, Jazz and musical theatre. Salome and Howard lived life the way life should be lived, not bending to the racist rules of the day. Together Salome and Howard were Black Lives Matter when, back in the day, we called it "Black Power"!
Salome and Howard shared a love for all things artistic, were socially upwardly mobile, and accepted people with no judgments or restrictions.
In all she was my friend.  She always helped that in need, and never said "no" to any charity.  Upon my request Salome Bey came to Much Music and brought in her family and friends one year for Black History Month on "Soul in the City".   I was honored to be asked to perform with her on one of her wonderful original  compositions.  It was truly a highlight of my time at Much Music. 
Together we worked on an unreleased song in my living room with her daughters, a great word poem /rap track song called "Target Practice"…yes you know the subject…
Salome was a gentle force of nature.  You couldn't say no to this loving walking heart with a voice that sounded like freedom.  Salome divided her time between music, stage and screen. Her last play was "Rainbow World", which had a youthful cast, many who became the future of Canadian musical theatre and music. Debbie Cox was introduced to the world in "Rainbow World".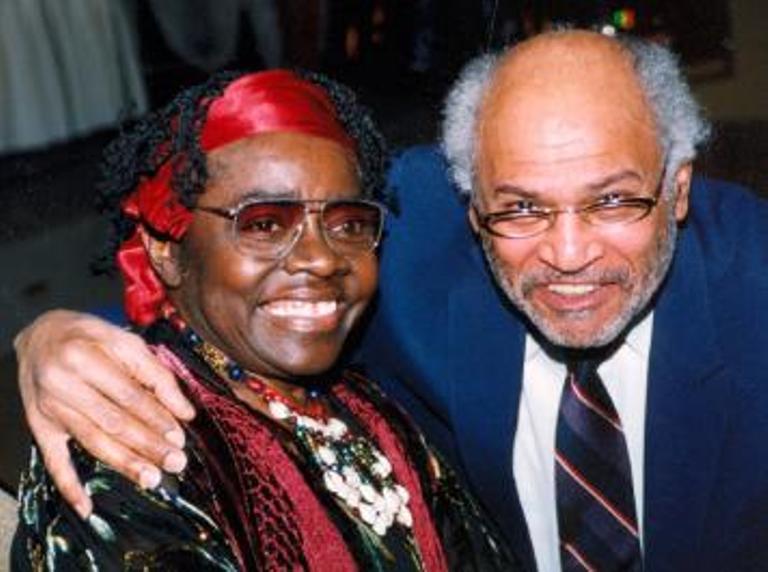 Salome Bey should be remembered as the one who constantly guided us to some of the best music that influenced several generations of Canadian and International musicians.  She used music as medicine. Her musical vocabulary was so much bigger than just the Blues but included all forms of music she could feel.  She and Howard discovered, helped and hired so many young musicians giving them their first professional gig.
"Tears are not enough" is where the Much Music generation first saw Salome Bey. Other than Soul in the City, they never saw her again, but their parents did know of her, crowning her the Queen of the Blues?  I never really got it, that title, because I'd seen her perform every type of music that existed.  To me she was just the Queen, and there was nothing she could not do or make sound better by her inclusion. Her original songs often heard in her plays and musicals were equally as stunning as the classics. My favorites being "Target Practice "and "Christmas Blue".
Salome would often come by my place.   We would have the best life changing conversations in which we solved all the world's problems, laughed about life...and I got to work with, share time with and love her. Salome's love and generosity is legendary.
One day I asked if she was going to see Aretha Franklin and she had never seen Aretha live...Say what?  So, I took Salome Bey to see Aretha at one of her last Toronto concerts.  Another time, I introduced Salome to Quincy Jones who was a big fan of Andy and the Bey Sister…like Chet Baker.
Salome Bey will be remembered as an underappreciated Canadian icon who was a tireless activist and mother to us all musically and spiritually.  She had no enemies, just friends, fans and admirers. Canada would be so much less without Salome Bey, Howard Matthews and their lifelong pursuit of social justice through the Arts.
Salome Bey was one of God's greatest musical gifts, not only to Canada but the world.
"A song had no better friend than Salome Bey.  And neither did me!"
Michael E. Williams
A Friend.