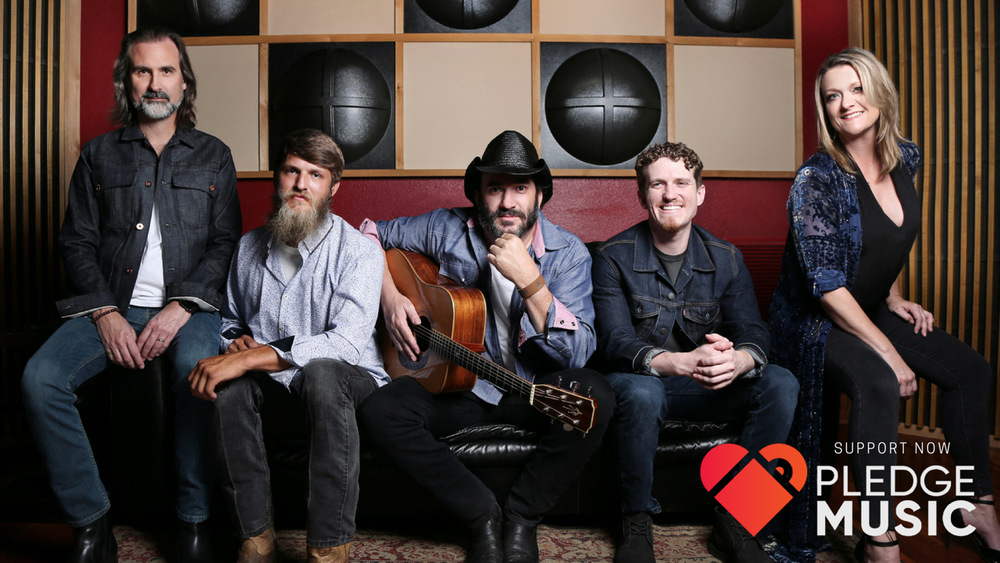 Fri Aug 17, 2018
James Leblanc and The Winchesters are trying hard to reach their goal on Pledge Music but still need your help. James and The Winchesters are based in the Muscle Shoals area and are hard at work at The Nutthouse Recording Studio recording their album 'The Devil Between My Ears'. Bandleader James Leblanc, "Thanks for this opportunity to keep getting the word out. The first thing I want y'all to know is I 'm grateful to be able to make records. We have a blast doing it and it's so much fun. I am pumped for this album, it's going to a little different from my solo CDs, a little more of a band feel and is gonna be a little more aggressive. We will be exploring some southern rock aspects of ourselves, a little more edge to it musically. Plus my lady, the super talented is gonna be steppin' out and singin' some leads, so I'm pumped. And I am happy to tell you that the new album is coming along. We still need your help with pre-orders through our PledgeMusic campaign."
The band concept, although still the basic James Leblanc sound that is so gripping, has the added colors of a band feel with the super talented Angela Hacker providing great vocals as a counterpoint to James, signature honest, pure and sincere take on the tunes. The band is as tight as anything you'll hear with fellow Shreveport native Jimmy Nutt laying the foundation with rock solid bass lines, Evan Lane on drums and Brad Kuhn on keys.
These days all acts need all the help they can get to get their music out there so just click on the link below, watch the video, then scan through all the great items and packages we have available for pre-sale.
pledgemusic.com/projects/jamesleblanc
In James' words "This is all new to us. It's a brave new music world out there, and PledgeMusic was designed to musicians like us get more and better music out to you, faster and cheaper than by the old-world methods with its layers of middlemen and corporate bureaucracies. So, please take a quick minute and see what we have available. You'll be really surprised at how cool some of the items are. And I promise -- there's something that everyone can afford, you'll get more for your money than by waiting until after the album is released, AND, you'll get some special, surprise goodies along the way, just because you helped us out, early.
On behalf of myself and The Winchesters -- Angela, Jimmy, Evan and Brad -- and the other guys and gals on our team . . . THANK YOU SO MUCH. You mean the world to us. We love you. See ya soon!"
This music deserves to be heard and you can help make that happen.