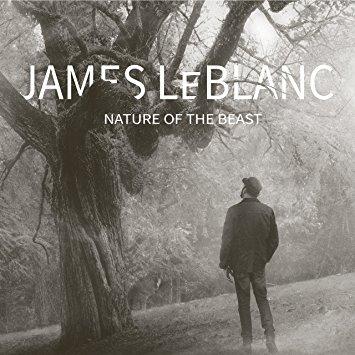 Fri Jan 12, 2018
If you like your singer/songwriter records to be raw, pure and rich in honest pure emotion then James Leblanc's new release 'Nature of the Beast' is a must have for your music library. James combines the social conscience and primal messages of Steve Earle, the flair of Townes Van Zandt and the poetry of Guy Clark while still keeping it distinctly James Leblanc.
Even if you haven't heard the name James Leblanc you've heard his songs, having racked up sales of over 25 million records with artists recording his tunes. The best known so far would be "Modern Day Bonnie and Clyde" by Travis Tritt although with a song on the new Tim McGraw /Faith Hill album that could change. Songs by Jason Aldean, "Relentless" and Gary Allen "Learning How To Bend" add to the list.
'Nature of the Beast' is Leblanc's first effort in a decade and was worth the wait. I was fortunate to meet James when I recorded recently in Muscles Shoals at the Nutthouse Studio and James was the session guitarist. And the Nutthouse is where James, a Shreveport Louisiana native living in the Shoals area, recorded 'Nature of the Beast' with fellow Louisiana native, Grammy Winner Jimmy Nutt along with Muscle Shoals Rhythm Section bassist David Hood and James' son Dylan and partner Angela Hacker. Of the 12 tracks, all but two written or co-written by LeBlanc with exceptions being "Answers" written by James' son Dylan and "Beans" the old chestnut from Shel Silverstein.
The album starts with the title track "Nature of the Beast", a story of a man's struggle with demons and family history 'there's a man in this boy who doesn't want to grow up. I go out of my way just to get myself stuck.' Followed by the powerful "Mean Right Hand".Pretty much self-explanatory, the next cut "My Middle Name" is a tale of perpetual bad relationships, doomed before they begin.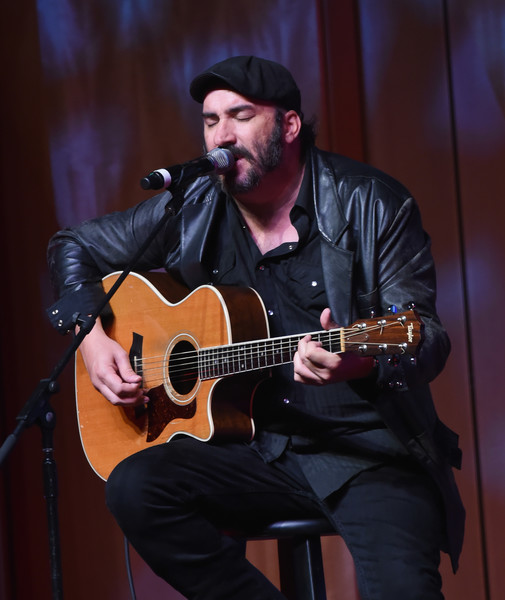 The next track is my personal favorite, one I can put on repeat. "Yankee Bank'" is reminiscent of Robbie Robertson and The Band. Great song that is more a painted picture than a written word story. Takes me to that time in history."Bottom of This'" is a good country song in lyric and melody with a great image of a "whiskey mist."
"Answers" is almost SoCal in tone and feel. Very Eagles-like. Great tune. "I Ain't Easy To Love" is another highlight, the loping track with stellar vocals by Leblanc and Angela Hacker imprint the message firmly and squarely in your heart and mind.
"Nothing But Smoke" allows Leblanc to stretch his country vocal muscles, a 2 AM closing time song. You can almost hear the bartender yelling at the end of the song "Closing time. I don't care where you go but you can't stay here."
"Anchor". "If I'm an anchor now don't let me weigh you down set your sails and sail away." Another gem.
"4885" is a moving homage to James' childhood home in Shreveport. Says James, "4885 Dixie Garden Drive in Shreveport, Louisiana. Where I was born and raised. Mama still lives there." Another one of those songs that is as much a painting as a song. "It's three thirty in the morning and I'm writing this down warm as toast and the only sound is silence at 4885."
"Coming Of Age". A right of passage song "radio turned down and the windows fogged up writing our names in the book of love. On a brand new page, coming of age." The album closes with an old Shel Silverstein classic "Beans'", "after you've been having steak for a long time beans, beans taste fine."
"Nature of the Beast" is one of those albums that comes along only every once in a while. If you want to enrich your music collection than I highly recommend adding James Leblanc to your collection.
For more visit https://jamesleblancofficial.com
Nature of the Beast James Leblanc
https://youtu.be/l_56NB-c3io
>