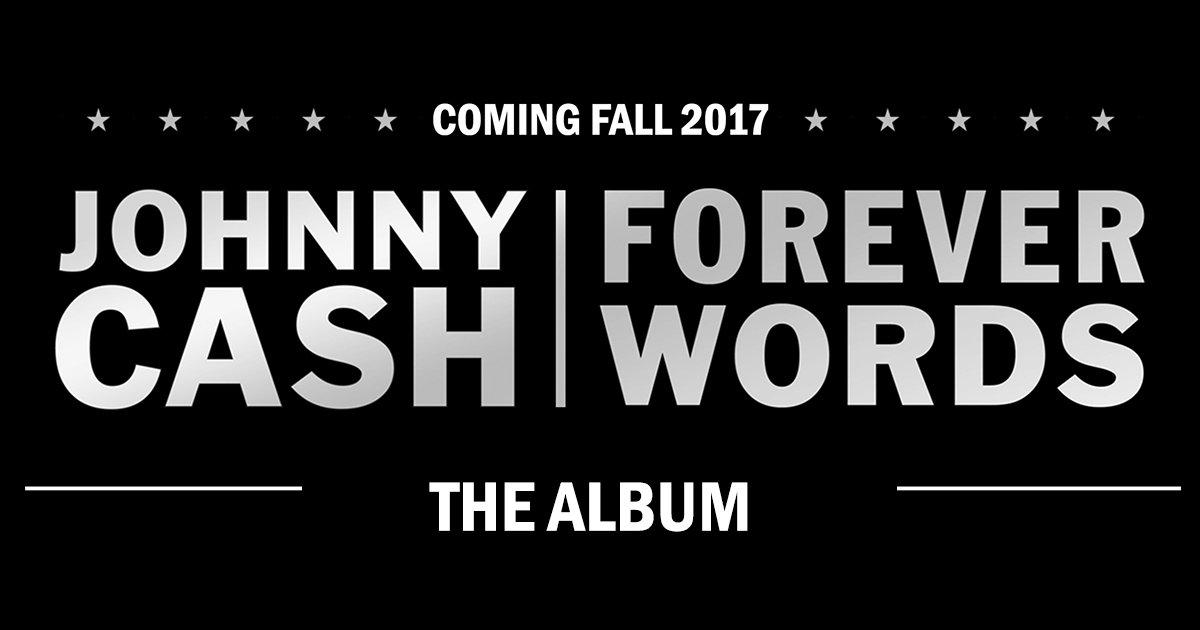 Fri Jun 23, 2017
There's a new album on its way of new, never before recorded Johnny Cash songs thanks to the foresight of the legend's son John Carter Cash.  Last year, 2016, Carter Cash published a book of his father's poetry called 'Forever Words' made up of works that the elder Cash left behind. The book contained reproductions of Cash's own handwritten pages and a collection of never before published poems and musings.  Taking a lead from Arlo Guthrie, who decided to have some of his father, Woody Guthrie's unused poetry put to music. Carter Cash has done the same with Johnny Cash's poetry. When publishing the book John Carter Cash told the New York Times: "I want people to have a deeper understanding of my father than just the iconic, cool man in black. I think this book will help provide that."  And so will the record.
The album began when country artist Brad Paisley set one of the poems from 'Forever Words' to music. The song "Gold All Over the Ground" was the first to take shape and prove the viability of the project.
The never-before-published poems  on this record were found after Cash passed away in 2003, with some dating back to as early as 1944 when Cash was aged 12.
Also appearing on the upcoming album are country star Jamey Johnstone, Jewel, T-Bone Burnett and Kacey Musgraves.
And as a special poignant inclusion on the album will be Chris Cornell who died in May at age 52. The late singer recorded a contribution to an upcoming album, It's poignant as Cash recorded a Cornell song "Rusty Cage" as one of his last recordings.
No release date has been set so stay tuned, this will be an album not to be missed.
Brad Paisley – Gold All Over the Ground