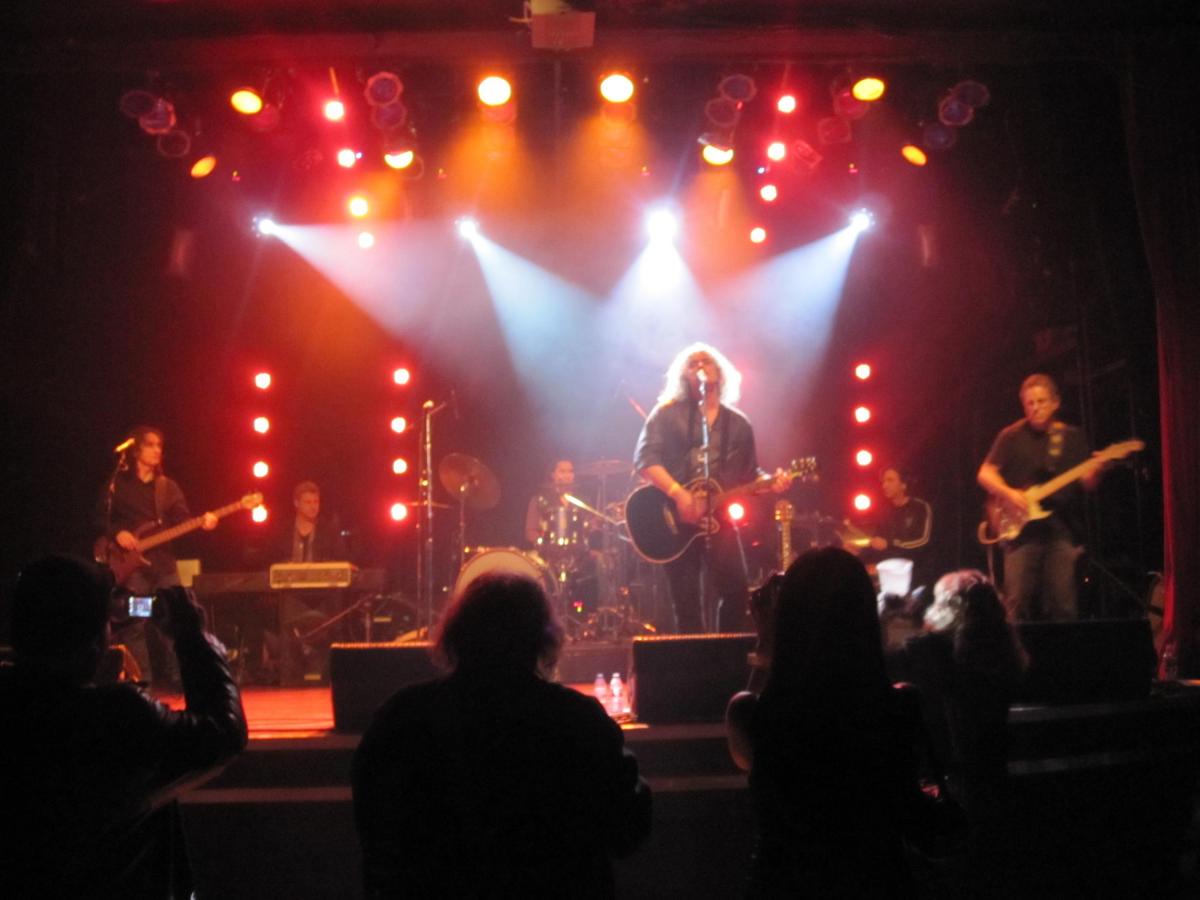 Fri Apr 16, 2010
Thursday April 8th marked the long awaited release of the late Kenny MacLean's CD "Completely" at the Mod Club in Toronto. MacLean, best known as the bass player, singer and writer for Platinum Blonde " who were inducted into the Canadian Broadcasters Hall of Fame at this year's Canadian Music Week, passed away on November 24, 2008 three days after he played his last show at the Mod Club.
Mclean had featured singles from his than unfinished new C.D. at the event. "I miss him so much. We decided, because of Kenny, that we would get back together. It was great to play together the other night. We wish Kenny was there." – Mark Holmes, March 12, 2010, speaking at the Royal York Hotel Awards ceremony about their Hall of Fame performance.
Mark would also be performing Kenny's song "Don't Look Back" at the C.D. release night.
Kenneth Irving MacLean was born in Glasgow January 9, 1956 and on moving to Toronto as a teen, he soon dove into the trendy music scene in 1979 and was a founding member of a popular \punk band "The Suspects". The band later changed the name to "The Deserters" in 1981 and released 2 popular albums. it was Chris Steffler, his drummer who later recruited McLean to join him in Platinum Blonde. The rest is 'music history as the band went on to international acclaim.
After Kenny's unexpected passing his brother, Don got together with his band mate Denis and they set off to finish his best works to date. The host for the evening was the ever charming Toronto Dee - Jay and Vee-Jay Steve Anthony who introduced Denis Martel and the band as an all star line-up of the singer's friends and family got together and sang in place of MacLean some of the tunes from the now available CD "Completely".
The list of talent included Julian Taylor who sang "Spin Around", Patrizia, who came out looking like spring and belted out the song "Forever" which is a very touching song on the CD.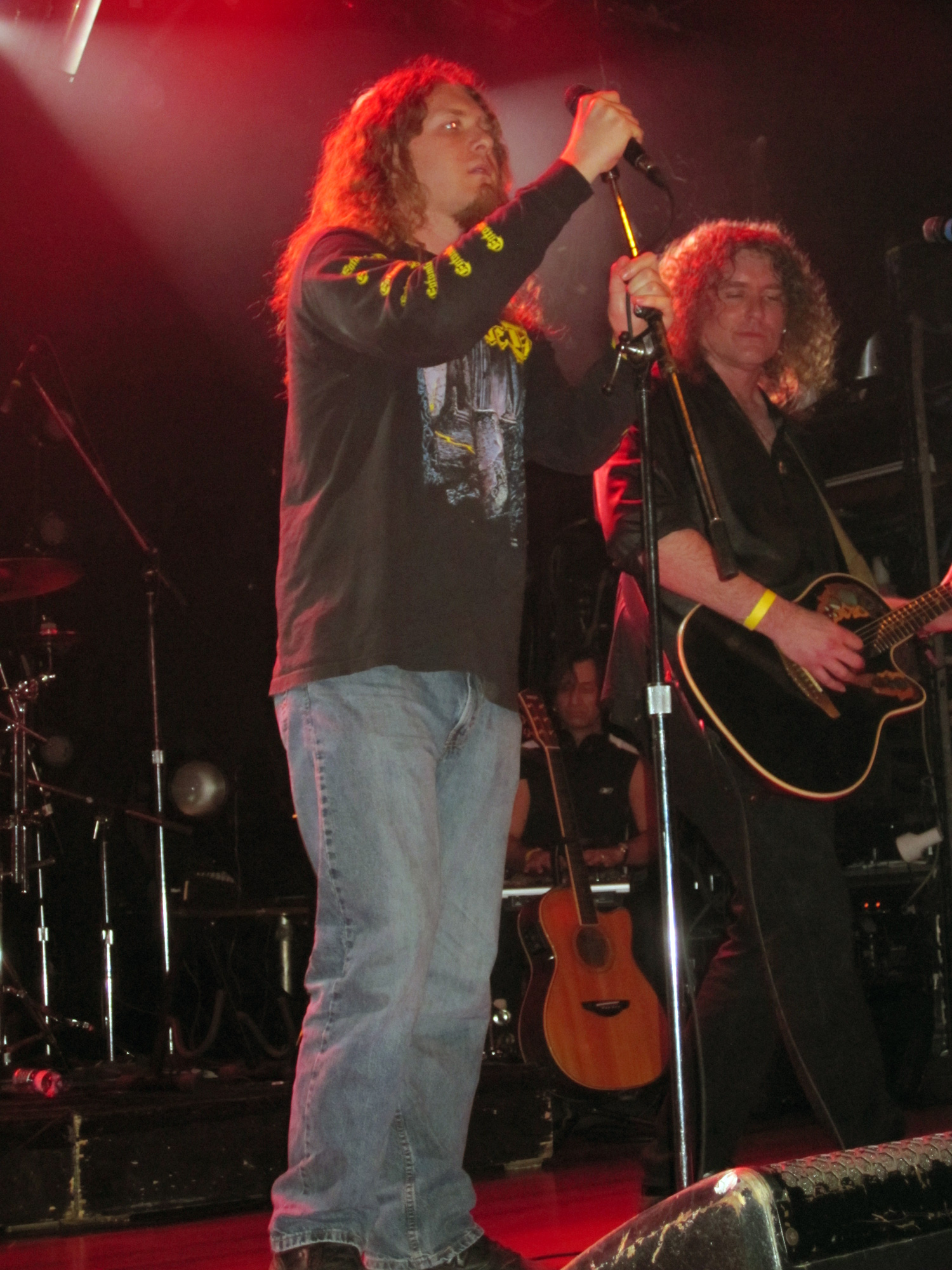 A long time friend and looking pumped, Paris Black gave an emotional and powerful performance of the title track "Completely." The audience was also treated to a very special performance by Denis Martel's two children Zachary & Zoe of the French tune Et Si Tu N'extistals Pas and as they sang, it was obviously a thrill for them as it was for the audience to watch them start a new destiny: music.
The crest of the evening's performance was brought in by Kenny's oldest son Devlin, who is attempting to follow in his father's footsteps and is currently the lead singer in two heavy metal bands. Devlin unfortunately due to illness did not get a chance to perform or attend MacLean's last performance that November evening in 2008. In an interview with of the Toronto Sun, Devlin was quoted as saying "It's something I think about every day," fighting back his emotions as he recalled the day he received the devastating news and the regret that gripped him afterward." I'll have to deal with it for the rest of my life," added the 22-year-old. This evening was his chance to make his family and father proud and he came out strong singing one of MacLean's most powerful tunes on the CD, "In Pieces" and he held back his emotions and brought it all together with his second tune "Clear" which was recorded by Kenny on the CD of the same name back in the mid nineties.
Closing out the show was a picture slide show of Kenny MacLean provided by Bonnie Fudge including pictures from the final show at the Mod Club. This was a great night of music which everyone in attendance was a part of including fellow 'Blondes', musicians in training, friends and family. Kenny MacLean will be missed but now we all have a way to remember him, by his latest and timeless musical creation "Completely". Be sure to add it to your musical collection.
LINKS: Devlin's Interview Platinum Blondes website Canadian Broadcasters Hall of Fame