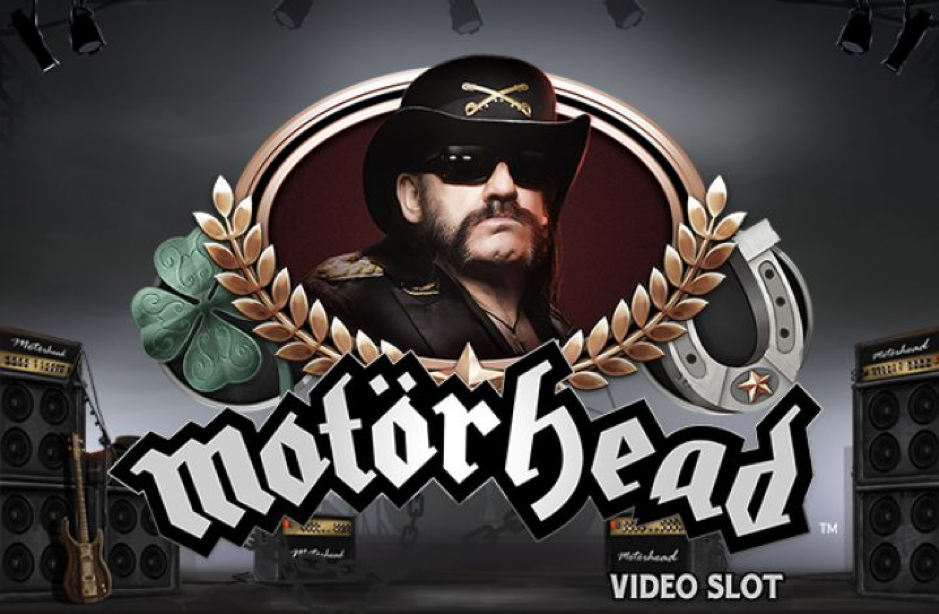 Fri Oct 11, 2019
Submitted to Cashbox Canada
"Good evening" screams a familiar gravelly voice, "We are Motorhead; and, we play rock n' roll!". The voice, of course, is the legendary Lemmy, who begins to bark out vocals to an adoring crowd. It was a common way for Motorhead to open a concert before Lemmy's death in 2015. However, this is not a DVD of a legendary concert; this is Motorhead the casino game.
It is surely one of the strangest phenomena in the area of iGaming that a whole genre of casino games has been built up around classic rock and metal bands. These are officially licensed games, merchandise if you will, with as much production value as you would see for something on a games console: Real footage, music snippets and images, all spliced in with spins and bonus games to create blockbuster casino games.
Line Up is a Who's Who of Metal
The sheer number of iconic rock acts that have signed up to such games might just surprise you. They include: Motorhead, Guns N' Roses, Ozzy Osbourne, Jimi Hendrix, KISS, Megadeth, Alice Cooper and Metallica. Licensing means that not every game is always available in Canada, but you can find some free spins for Canadian players at casino.com, which hosts games like Jimi Hendrix and Motorhead. Those two titles arguably join Guns N' Roses as the most well known and popular rock slots online today.
The pertinent question, then: Do these games have anything in the way of merit, or are they simply an example of record labels wanting to cash in on some branding? Well, the answer probably lies within your personal perspective of casino games. Playing slots – even if you are a huge fan of the bands mentioned – isn't for everyone, of course, and it might take more than bonus games based on the "Ace of Spades" or "Paradise City" to change your mind on that.
Yet, for those who do have an interest in the bands and the iGaming industry, these games are top drawer. They are defined within the "premium branded" releases of the developers like NetEnt who have created the games. This means it is not simply a case of stamping "Motorhead" on a generic game, but that the essence of the band's music and act is interwoven into the game.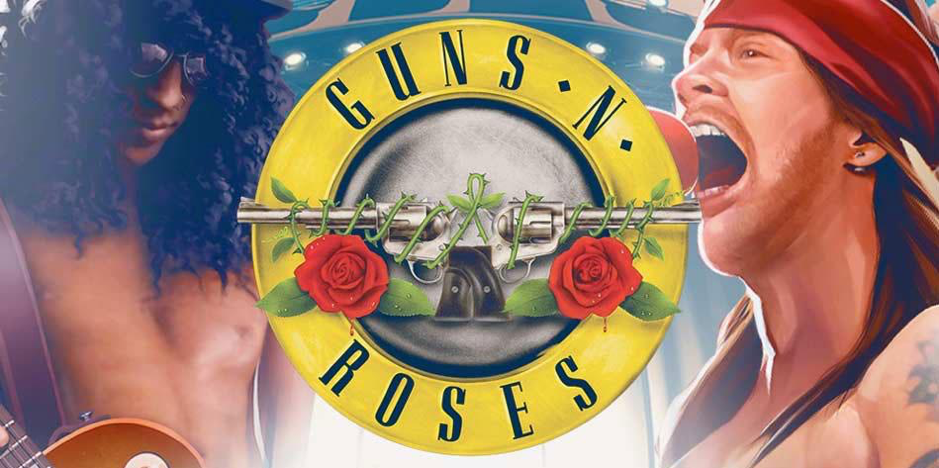 Appetite for Destruction is Honoured
Guns N' Roses slot is arguably the most faithful realisation of the above. The game is mostly based on the classic album Appetite for Destruction, with a few references to the double release of Use Your Illusion. The game symbols, sounds and features of the game all connect thematically to those albums, and you can easily see why fans of the band would enjoy it.
For serious casino players, the good news is that these games are not all veneer. A high rolling casino player wouldn't care if it is James Hetfield or the Jonas Brothers fronting the game, as long as there is a chance of winning some serious cash. The fact these creations have been brought to life by developers like NetEnt, Playtech, Microgaming and Williams Interactive – considered among the best developers in the business – means Lemmy and co might bring you more than just some good sounds.