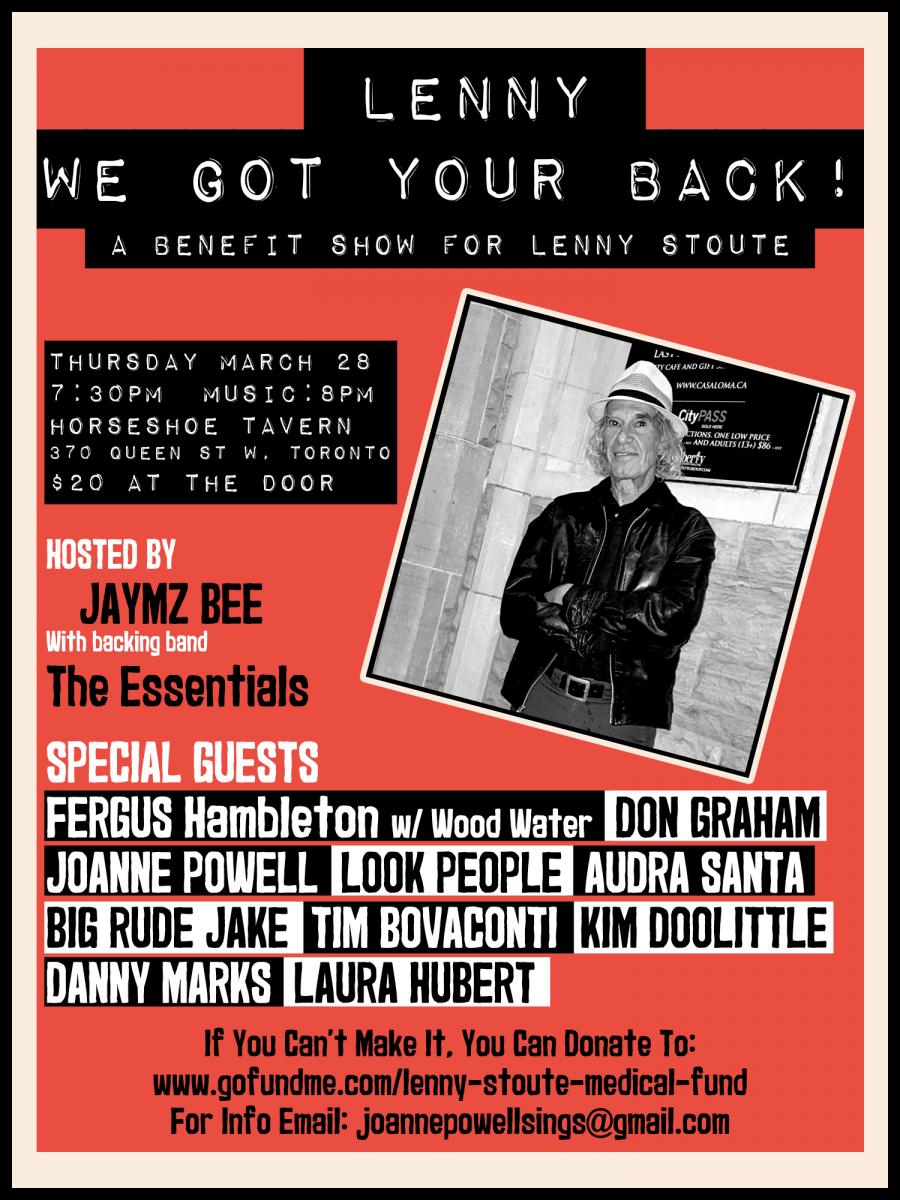 Fri Feb 22, 2019
Many of you know Lenny. The man about town who supports indie artists and live music everywhere. He is also the Editor here at Cashbox Canada and has stuck it out through good times and bad, making us one of the most popular online music magazines on a national and global level.
His credits and history in the music industry is lengthy: entertainment columnist for The Toronto Star (Canada's largest newspaper) editor of Music Express (Canada's national music magazine) as well as stints at The Globe and Mail, Eye, Metro, US industry mag Pollstar, and then of course Cashbox Canada and recently Editor for the American Record World Magazine.
Years ago a chance encounter with an extended dog leash, an inattentive dog owner and Lenny running at full speed created the initial injury. It has now, years later, manifested itself into a now critical situation that is threatening Lenny's well being and lifestyle.
Which leads us to today. Lenny has now become a research subject, trying to determine why he is in pain 24/7, and many MRIs, scans, wands, prods and pushes and practically being put on the proverbial rack, there is still nothing definitive.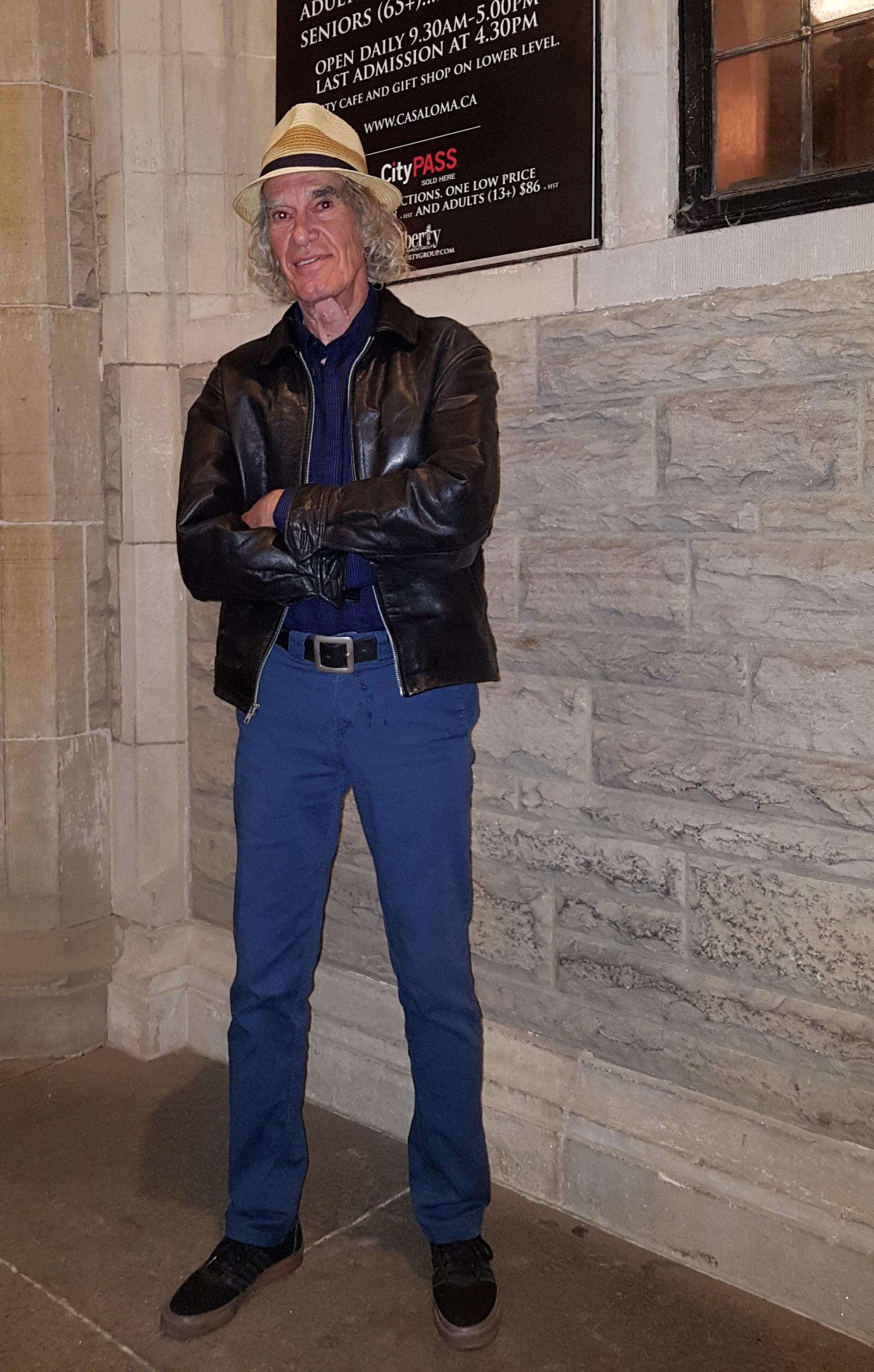 From Lenny; " Some, understandably, may think it's due simply to the aging process and the natural order of things but in fact I have been slowed down in my proverbial tracks, with a medical anomaly centering on the spine, which leaves me in chronic pain 24/7 & with severely restricted mobility on the left side of my body. SIX spinal neurologists and ONE neurosurgeon later, I have a misdiagnosis of spinal stenosis and so the neurosurgeon has now referred me to yet ANOTHER specialist (let's call him Sherlock! LOL) to try and solve the mystery of my condition. One thing we do know: surgery is inevitable. I'm anxiously waiting for my appointment with Sherlock in April so that I can hopefully, finally see some light at the end of this dark, painful tunnel.
In the interim, walking is literally a breath-taking experience as my every move must be calculated for fear of a worse calamity, like a serious fall. In saying this I have fallen on 3 separate occasions in the past 6 months as I have no feeling in my left foot which severely compromises my ability to stand safely, lift myself up from sitting, bending or walking. Putting on shoes or boots is a chore in itself, I might add. Sitting isn't much better and can only be done at best half an hour at a time. An energy bleeding experience for someone who spends so much time sitting at a computer."
Funds are needed for Lenny for:
Relocation expenses (URGENT) – Funds urgently needed for essential relocation, as my residence is dangerously unsuitable due to current circumstances. The entrance to my home is treacherous due to so many steep steps & is simply unmanageable.
Medications – Funds for medications not covered by OHIP, rehab techniques such as physio, acupuncture & paramedical treatments not covered or only partially covered by OHIP.
Transportation – Funds to pay for Uber transportation to medical appointments, and other situations where transportation is needed and WheelTrans is often not available. My fragility in walking is such that the TTC is no longer an option.
Home Support Worker – Funds for someone to do shopping, laundry and general housekeeping chores which is partially covered by OHIP.
Counseling/Rehabilitation – Funds to pay for CBT (cognitive behavioral therapy) and on-going Pain Management Rehabilitation to assist with dealing with daily chronic pain.
In the event that the final diagnosis is Spinal Stenosis, the surgery needed is only available in Florida but has a 99% success rate for recovery. Yet another expense on the road to hopeful recovery.
A fundraiser is planned at:
The Horseshoe Tavern:
Thursday, March 28, 2019
Doors:7:30 pm Show: 8:00 pm
Tickets $20
Hosted by Jaymz Bee Entertainment includes:
Fergus Hambleton With Wood & Water
Don Graham
Joanne Powell
Look People
Audra Santa
Big Rude Jake
Tim Bovaconti
Kim Doolittle
Danny Marks
Laura Hubert
If you can't make it funds are also being donated at:
https://www.gofundme.com/lenny-stoute-medical-fund
If you prefer the personal touch, you can also email transfer directly to Lenny at lstoute16@gmail.com
Lenny Stoute has helped so many artists, publicists, bands and just plain friends. Now it is time we can help him.
Lenny – We Got Your Back!