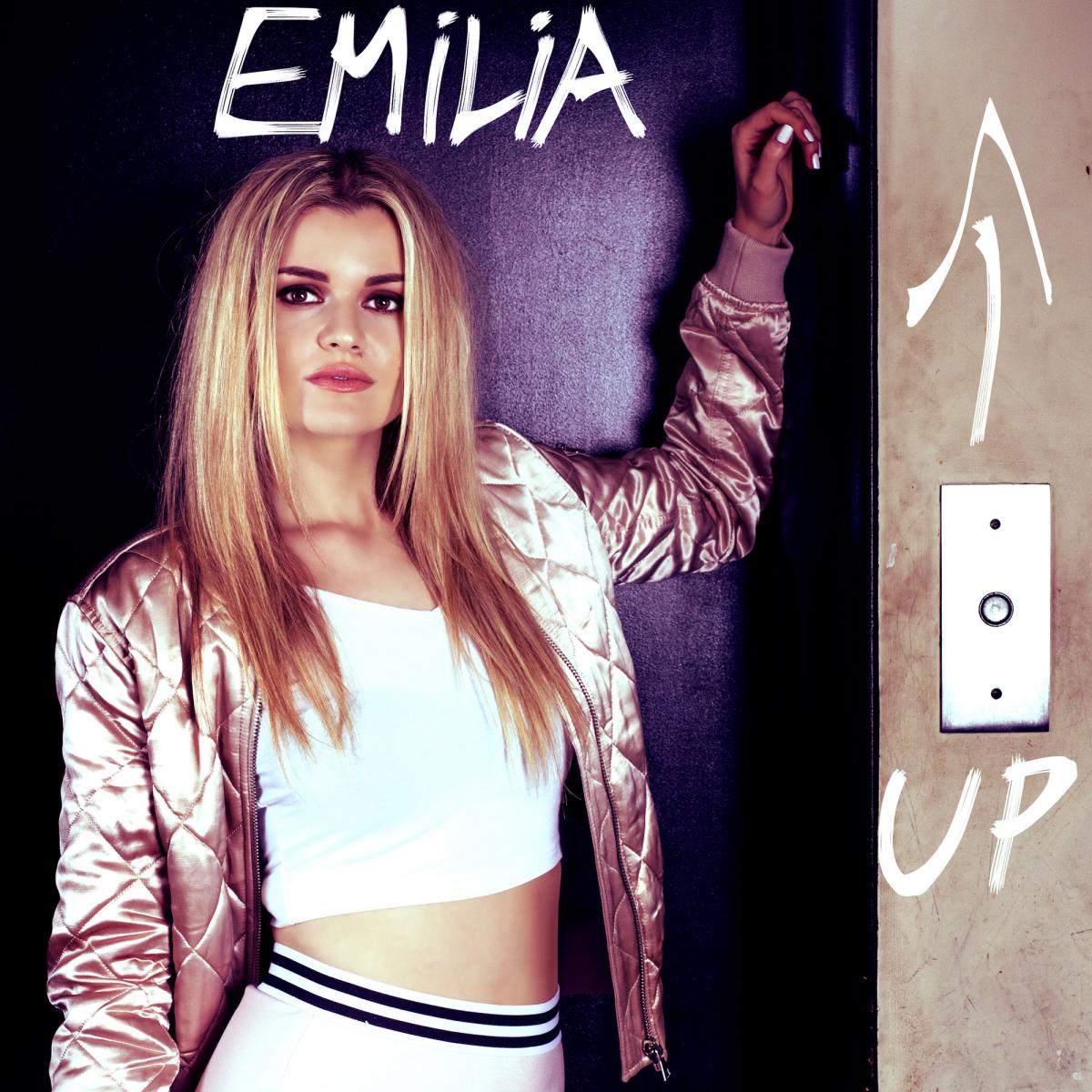 Fri Mar 10, 2017
After the critically acclaimed full length album E in 2014, Toronto-based pop vocalist Emilia had nowhere to go but up. So that's exactly where she's gone with new EP Up. The five song cookie finds Emilia rolling with three heavy hitter Juno winners in producer Ryan Stewart (Hedley, Carly Rae Jepson), songwriter Anjulie and engineer George Seara (Drake, Rhianna, Holly Cole) working out of Toronto's Noble Street Studios, which boasts a client list that includes Shawn Mendes, Drake, The Weeknd and Usher. From this quality team has come a high-sheen, high quality EP that arrived bringing dispatches from the front lines of progressive pop.
A pop project has to be led by singles, and much of the fate of the project hangs on their reception. Up's leadoff single is 'Electricity' adynamic, high energy rollick with one foot in progressive pop and the other on the dance floor, pushed there by a killer chorus, simmering synths onpoint drums and percussion and a vocal both confident and hesitant, a sonic metaphor for young love that's an instant earworm.
"My idea of a good song is one with an honesty of feeling or emotion, an honesty crafted by both the lyrics and the appropriate music. That and a really good hook," offered Emilia.
"I want to be known as much as a songwriter as a vocalist. I take a lot of trouble to craft songs that are well written, that reflect where I am as an artist. This album is playing with a new style of music and production, creating something far more progressive than anything I've released."
Vancouver's Ryan Stewart is a front ranked pop producer with all the requisite awards and rewards, including lots of job offers. He opted to take on Up, after meeting with Emilia and Current Records boss Gerry Young. "Emilia and I drew up a "Wish List" of Producers she and I both agreed on, and after talking to and meeting with a number of well known producers with the right credentials for the project, we both agreed that Ryan was the right guy for the job."
"When we talked about the EP, Emilia had some really strong melodic and lyric ideas, and was willing to try out any idea and see where it fit."says Stewart. "As a vocalist she has a really natural delivery, doesn't force it, which is always great in the studio. Great pitch as well!"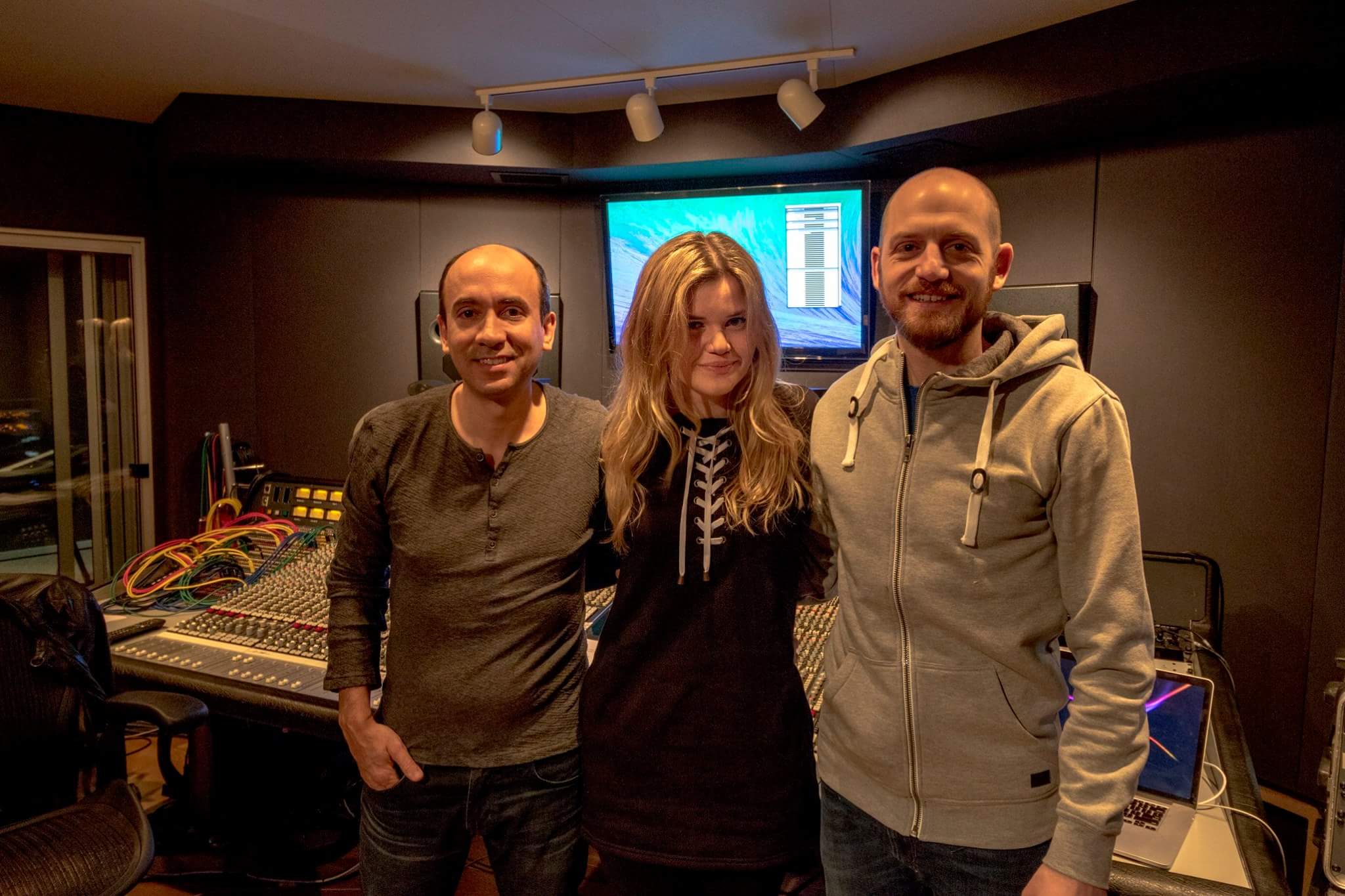 When the team convened at the studio, for Stewart, wearing both producer and songwriter hats for the occasion, the biggest challenge was the deadline. "Writing and recording vocals for 5 songs in 5 days! But we pulled it off! I love deadlines."
The EP opens with "Fake Friends" a tart sounding mid-tempo call out referencing The GoGos and Avril Lavigne over soulful and moaning synths and snappy drums as the vocals get up in its face.
Riding atop a funky backbeat and with lots of space around the vocals, Emilia just oozes honey all over "Cut And Paste," an intense and sultry performance that's a highlight so no surprise it's the next single. (out March 24)
"Big Disaster" gets the big production treatment with swelling choruses and layers of synth and guitar but never obscures the little touches like a bell chime which pops in every so often in atmospheric sync with Emilia's gentlest vocal.
Up closes out with the dance floor bait of What Love Does, Emilia purring over clever percussion and driving guitars busting out the big voice on the chorus, the vibe celebratory and smart in a Taylor Swift kinda way. All in, the perfect closer, holding within its structure and execution all the DNA of the EP. To paraphrase Mickey Spillane, "The first song sells the album, the last song sells the next album."
Having had a hand in co-writing all of the songs, four with Ryan Stewart and Anjulie and "Cut And Paste" with Ryan Stewart, Emilia is well pleased with the results.
"I guess I write mostly from experience. Then it becomes a thing of finding elements in the personal that a listener can grab onto and attach their own experience to the song.
"I'm hardest on myself, I can be obsessive sometimes, I'll go back and pick and pick at a song in the making until it's where I feel it should be.(Musician/teacher) Frank Falco once told me that in music; 'Two plus two has to equal five' which, to me, basically means:"Be better."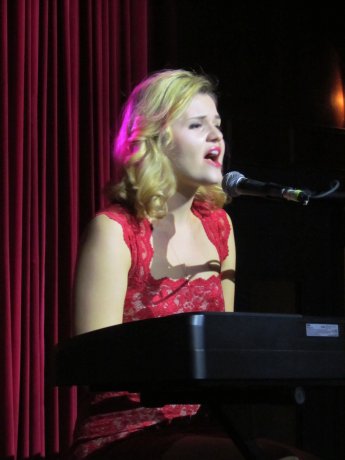 On that front, mission accomplished, as Up is the sound of Emilia getting much better at the songcraft and relishing her upward progress in it. If the goal is to sound good, to create moments of pleasure and to create an enjoyable listening experience, that too is nailed.
"Each song turned out exactly the way I wanted it. Apart from giving me more experience in the co-writing area, the songs are the sound that defines my music at this point in time."
Ask Emilia to name some of her fave artists and the reply gives an idea of high the bar she's set for herself. "Ryan Tedder's lyrics and melodies are completely transcendent. Sia is a genius; she has a distinct style that's epic with anyone that she collaborates with. Adele could sing 'Happy Birthday' and it would bring you to tears."
For now, she's basking ever so slightly in the afterglow of a job well done, and judging by the reception given "Electricity" well received. It's a good time to kick back as once Up is released in its entirety, it's busy season for Emilia.
Listen to 'Electricity' here
soundcloud.com/hi-time/electricity
"Each year reminds me about turning points. My wish is to keep heading in the right direction."
That one stayed with me.
For more visit: currentmgmt.com/artists/emilia.html