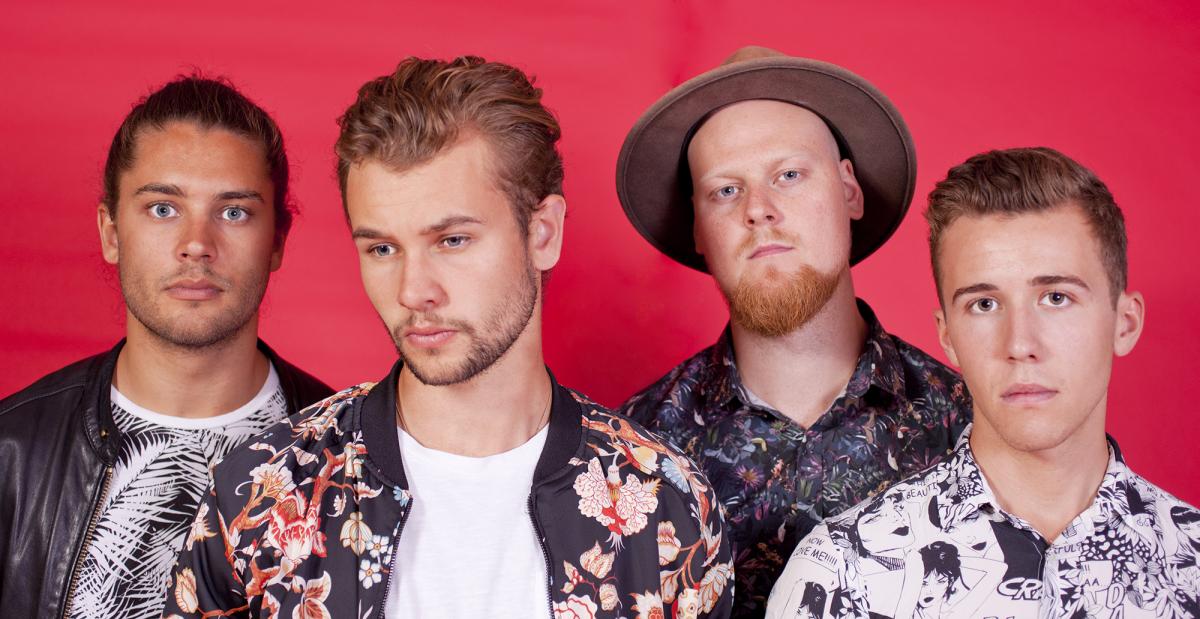 Fri Sep 28, 2018
Fresh off their blistering set of performances at LiveAtHeart Festival, the rapid-rising Swedish arena-rock sensation, Royal Prospect, have everything aligning for them to close the year out with a bang. Their fresh new single "Soldier" injects upbeat electro-pop into an energetic piano-driven hand clapper, with quick & catchy transitions fronted by the smooth vocals of lead singer Oscar Reingsdahl; it's no wonder Royal Prospect are making waves at industry spotlights around the globe. I caught up with Oscar who had this to say about their new single:
"We actually wrote this song quite long ago. It's been around two years since we first played it live and like many of our other songs, Soldier was written with the live performance in focus. We wanted a song that could explode during our live sets. Soldier is about taking a leap of faith, even though you don't know exactly what the outcome will be, but really just trust your gut. It's about how we sometimes find ourselves in situations that we don't know whom or what we should put first. The uncertainty of what happens if I go this way, or that way. Life will always come right at you with loads of different decisions, whether it's about love or other huge areas regarding and affecting your life".
Listen to the New Single 'Soldier' here:
https://www.youtube.com/watch?v=k7ELVhRjsC4
2018 will have seen Royal Prospect perform at international showcase conferences in North America (CMW), Europe (LiveAtHeart Sweden) and next month in Japan, at the Tokyo International Music Market (TIMM) with their latest single "Soldier" to carry their momentum and entice new audiences throughout it all. Performing at such coveted spotlights looks to be no more than a day in the life of Hannes Tingfors, Hannes Pennsäter, Gustav Reingsdahl and Oscar Reingsdahl, with the band going international in their first year together. During the summer of 2015 the band performed at 'INmusic Festival', Croatia's largest music festival in Zagreb, after winning the 'Emergenza' spotlight contest in Sweden. Their performance at 'INmusic Festival' in Croatia is where things really started rocking for the band, with Musichelp signing them to a publishing deal for their debut EP "Watching Your World". It was this level of validation that led to them performing at Sweden's largest industry showcase festival LiveAtHeart 2016, where they were quickly signed to record label, REHN Music Group, releasing the single "Fire" shortly after.
Listen to "Fire" here: https://www.youtube.com/watch?v=kJOrqrLn7rQ&authuser=1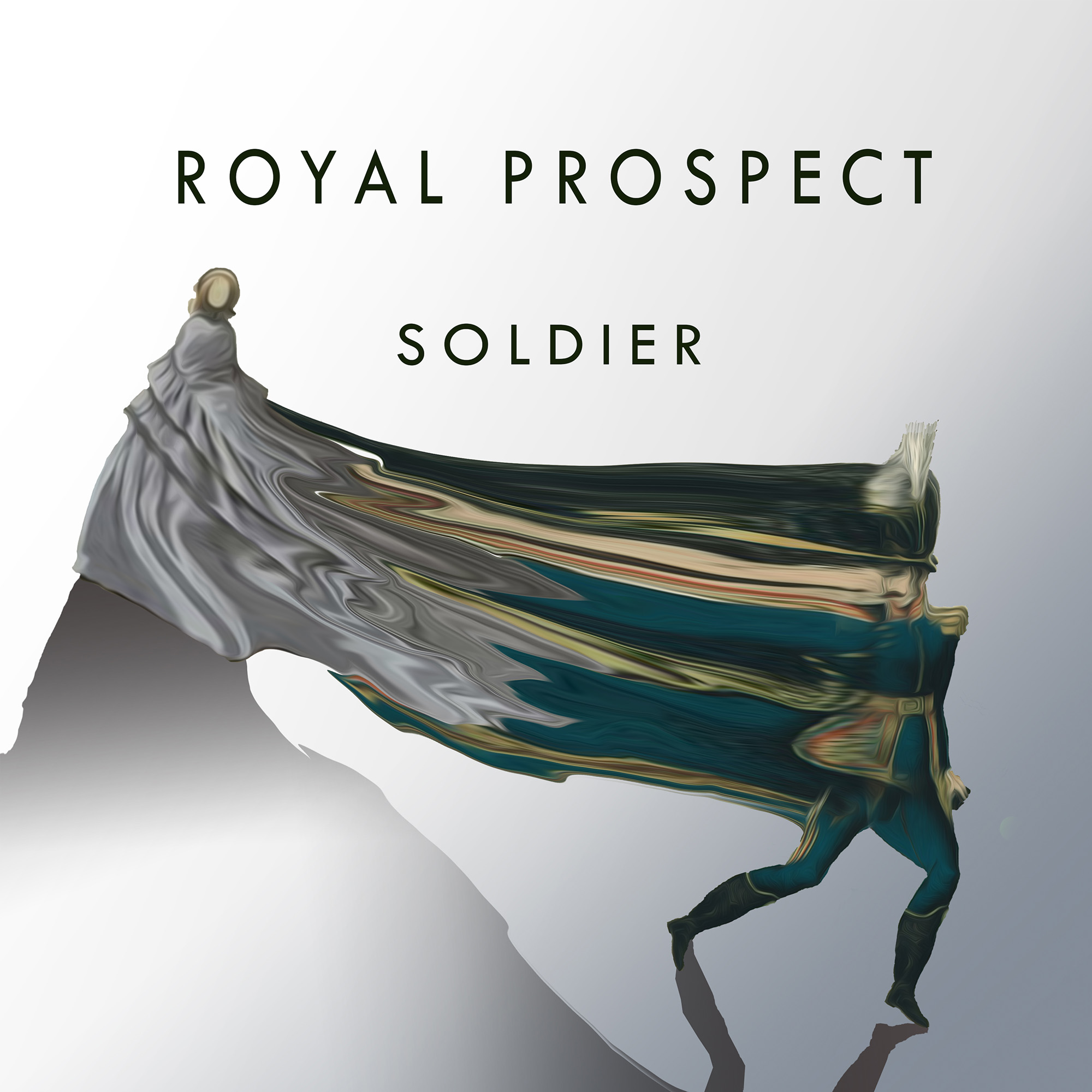 In this fast-paced business, often all it takes is for one industry rep to take notice of a new talent in order for others to see merit in doing the same. After signing a publishing deal with Musichelp and later securing label representation through REHN Music Group, the band had a strong foundation in place to make what would be another highlight year for themselves in 2017. Expanding further into the global market, Royal Prospect was slated to perform at YouBloom in Dublin where they made #6 of YouBloom's Top 10 acts of 2017. Their strategy of releasing new singles right before or during these international showcases is showing great return for this refined young band from Lomma, Sweden. After a second straight year performing at LiveAtHeart Festival, the band was confirmed for their North American debut, breaking out of the Euro-market by attending Mondo New York City and released their new single "I Feel Alright" during a VIP event at Big House Studio's, which true to form, secured the band a booking for Canadian Music Week 2018.
Listen to "I Feel Alright" here: https://www.youtube.com/watch?v=E5LDu4nwvNs&authuser=1
Having been on the ground this year in Örebro at Scandinavia's largest music industry conference, LiveAtHeart Sweden, I had the opportunity to see Royal Prospect perform at Stora Hotellet and was impressed by how polished and tight their sound was live. The band were scheduled headliners this year with three prime-time performances and played to an incredibly attentive and enthusiastic Swedish audience. The band could be found again in the early hours of the morning, closing out the final evening's Artist Party at the Scandic Grand Hotel with an energetic cover of The Rolling Stone's 'Sympathy For The Devil', that had the room bouncing on their feet.
Aptly named Royal Prospect, the band is revving into gear for their showcase next month in Japan at the Tokyo International Music Market (TIMM) and a burgeoning summer tour of North America in 2019 that is sure to satisfy their knack for rounding out their schedule with 'royally prospective' performances.
For more information visit: http://www.royalprospect.se/