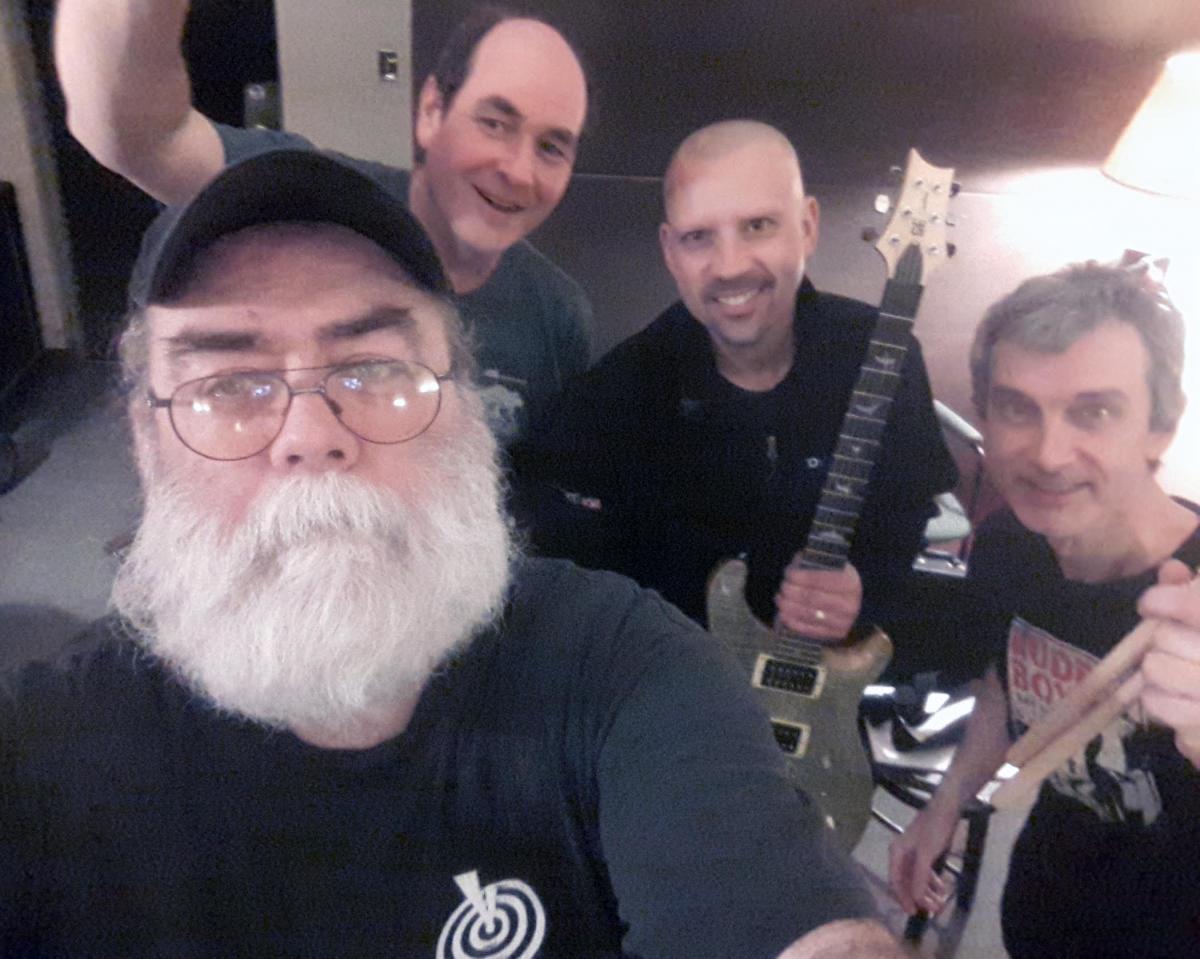 Fri Oct 19, 2018
Jaimie Vernon makes things happen, plain and the simple. The singer/songwriter/bass player author and music junkie is at it again, this time with a "super group" called Mr! Mouray.
When I asked about the curious band name Mr! Mouray Jaimie explained. "We were watching a "B" movie, I don't even remember the name, about a club and a lounge singer. He was asked to sing 'That's Amore' and although he didn't know the words he plowed ahead and at one time belted out "Mr! Mouray" to the tune tune of 'That's Amore'. It struck me funny and voila, the band had a name."
Mr! Mouray is the musical embodiment of a 1950's French bachelor who has style, taste, and an affinity for adventures of the heart and mind. Making that vision a reality are three old friends who have reconnected after a 30-year absence.
Simon Bedford-James and Jaimie Vernon became songwriting partners in 1983 and founded the band Moving Targetz. They released their first 5-song EP, The Wonderful World Of… in 1985 on their own imprint – Bullseye Records.
Targetz splintered with Vernon carrying on and Bedford-James forming Swedish Fish. Now there were two bands on Bullseye.
By 1989, Swedish Fish gave way to Simon's next project: The Last Band. It was here that drummer Domenic Whelan added his own songwriting chops to Simon's and they released one album on Bullseye followed entitled Shopping.
By the early '90s Moving Targetz and the Last Band had vanished. Vernon carried on with Bullseye Records and would ultimately become the home for Swedish Fish's reunion album in 2007 – featuring both Simon Bedford-James and Domenic Whelan.
As the mature Swedish Fish continued writing and recording Whelan was recruited by Celtic punk act The Mahones and spent the next 10 years touring the world. He would find his way home again in 2017 and gave Simon a call.
Swedish Fish was gone and Simon was looking for a fresh musical direction. The duo began working on new songs and jamming by January 2018. In the spring they called Vernon asking if he wanted to play bass in this undefined project. And so he did.
With 35 years of friendship and experience up their sleeve, the trio tirelessly rehearsed fourteen new songs for nearly four months. On the weekend of June 30, 2018, Mr! Mouray became a reality when they entered Harlow Sound in Rexdale, Ontario with producer/engineer Brian Gagnon to lay down their debut album Bats In Disguise. It's now available on Bullseye Records wherever streaming and downloads are found!
Mr! Mouray will be debuting the album at This Ain't Hollywood in Hammertown, Hamilton, Ontario on November 17TH.
WEBSITE: https://bullseyecanada.bandcamp.com/
FACEBOOK: www.facebook.com/MrMouray-1881039492191656
EMAIL: bullseyecanada@hotmail.com