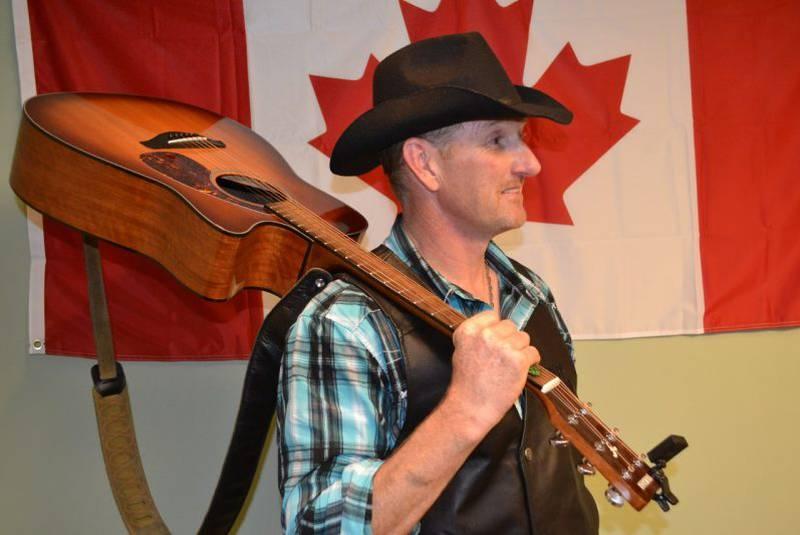 Fri Feb 01, 2019
"It's Saturday Tonight."
If there's one music artist that most if not all Canadians know, it's Stompin' Tom Connors. Young or old, the words to "The Hockey Song" are practically encoded in our DNA along with Wade Hemsworth's Log Driver's Waltz and Stan Rogers' Barrett's Privateers.
And much like his songs, Stompin' Tom's life story is an unforgettable one, with his legendary journey kicking off at the age of thirteen after running away from his adopted family in Skinners Pond, Prince Edward Island. From there he began his life on the road in Canada, spending thirteen years working odd jobs, writing songs, and literally singing for his supper. This led to that fateful night in Timmins when Maple Leaf Hotel bartender Gaëtan Lepine agreed to sell him a 35 cent beer for 30 cents - and include a free second one - if he would play a few songs. That turned into a 14-month run at the hotel and...well, the rest is history.
It's a story that Chad Matthews, from Stompin' Tom's childhood town of Skinners Pond, knows well. He should, as he regularly performs at sold-out shows as the man himself for "My Island Home: A Stompin' Tom Story", a regular performance at the Stompin' Tom Connors Centre, which opened in 2017. And to the delight of us city slickers and the pride of the people at Skinners Pond, he'll finally be bringing his Stompin' Tom performance to the people of Toronto at famed venue Hugh's Room Live on February 9th as part of a double bill with renowned tenor John McDermott and his trio.
Originally from Elmsdale, PEI, Matthews has always had music in his blood, playing in country bands off and on for 25 years. Funnily enough, Connors' influence was present for Matthews in his early days as he taught himself to play guitar. "Stompin' Tom's music was the first music I learned," he says with a chuckle. "He had a few songs that were just two or three chords and that would be a lot easier to follow along."
When he was brought on to play the Canadian musical legend as part of a limited dinner theatre event for the Tom Connors Centre, they didn't anticipate that it would be such a hit. "For the first year we only hoped to do about ten shows, but we had such a huge waiting list to do more, we ended up doing 42 shows and they were sold out every night," says Matthews. "And now the show has been sold out for the past two years."
So Chad Matthews, bringing the stories and music of the icon alive, effectively put Skinners Pond on the map, attracting Stompin' Tom fans from all around the globe and even being a spotlight in the hit CBC TV show Still Standing, where he showed host Jonny Harris what it means to become Stompin' Tom. The live show attracted the attention of John McDermott, who after the performance, went up to Matthews and asked him to be a part of his upcoming show at Hugh's Room Live.
The double bill in Toronto will feature John McDermott and his trio, along with Matthews bringing "A little of the dinner theatre experience" with him for his segment of the show. As is John's tradition, he will be giving a captivating and engaging performance filled with tasteful remembrance tributes, songs from his illustrious career, and many highlights from his own personal songbook. And as its Chad Matthews' first time in Toronto, he's promising to bring the unforgettable music and stories that Stompin' Tom is known for, along with the charm, grace, and good humour Prince Edward Islanders are known for.
Tickets are still available for the for the February 7th show, (though going fast). Details below!
John McDermott Trio & Chad Matthews
Hugh's Room Live
Saturday February 9, 8:30pm - 10:30pm
$40/advance - $45/door
www.hughsroomlive.com
www.johnmcdermott.com
www.stompintomcentre.com