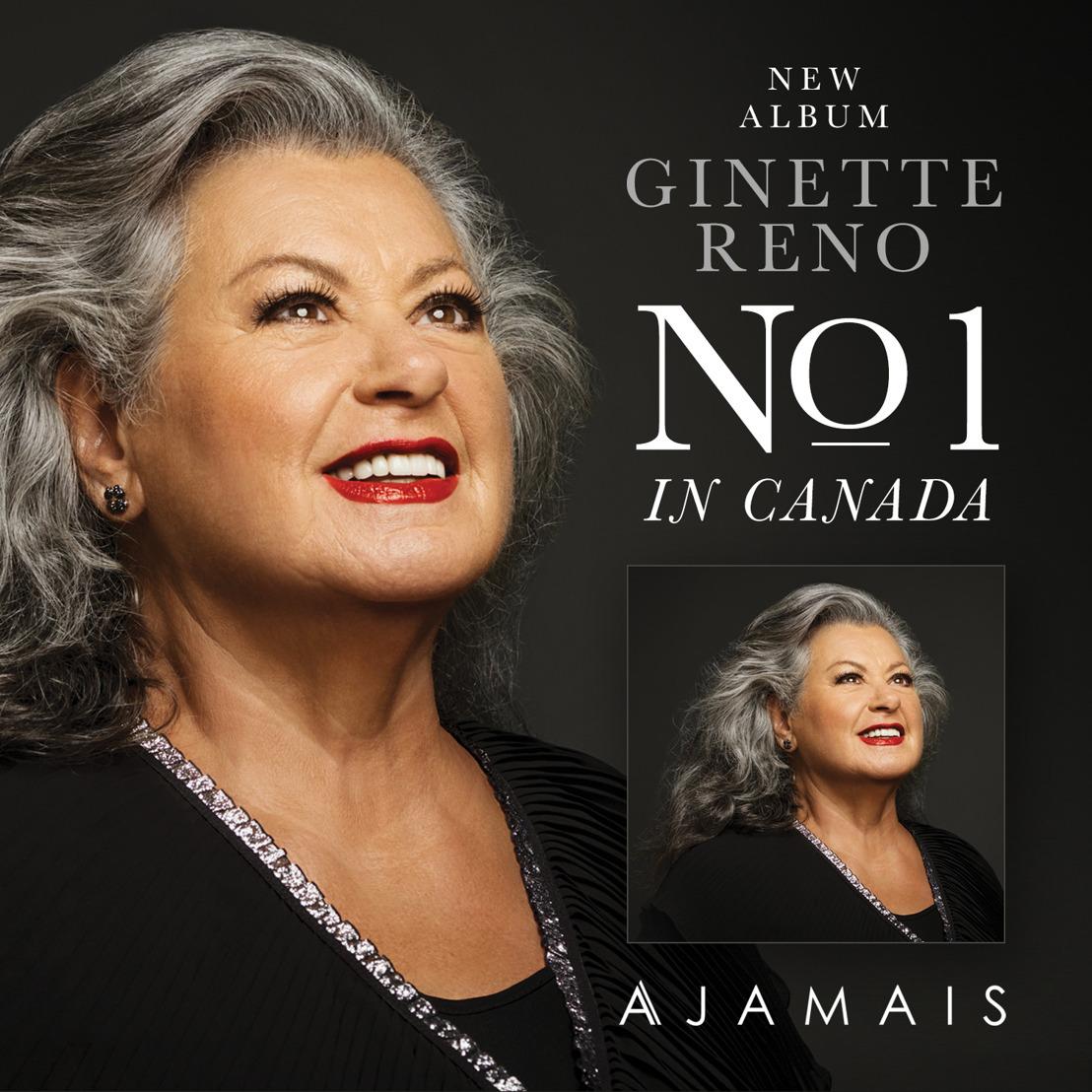 Fri Nov 16, 2018
60 years into her career, the legendary Ginette Reno has achieved yet another milestone, by reaching #1 on the cross-Canada sales charts for a second week in a row. The 13 song French-language album "À Jamais", which topped the Quebec sales charts in the first week of its release on October 19, shows no signs of slowing. It continues to out scan the seemingly unstoppable "A Star Is Born" Soundtrack by over 30 percent
"Ginette's staying power is unparalleled," said Anne Vivien, Executive Vice President of Music Development for Quebecor. "À Jamais is Ginette's 40th original album. Her ability to top the charts after so many years is a testament to her incredible talent, the unique connection that she has with her fans, and an incredible ability to gain new fans over the course of more than a generation"
Said Ms. Reno, "After all these years, I'm deeply honored that my album has reached #1 across Canada and that my fans are still there to listen to new music. I thank each and everyone that has made this possible once again."
Ginette Reno is an Officer of the Order of Canada, a recipient of The Governor General's Performing Arts Award for Lifetime Artistic Achievement, and an inductee into Canada's Walk of Fame. In 2004 she was made a Knight of the National Order of Quebec.
Idolized, adored and respected by her fellow artists and the public, Ginette Reno has had an amazing career spanning close to 60 years.
In the early 1960s, she was named "female discovery of the year" at the Gala des artistes du Québec. Since then, she has recorded more than 40 original albums in French and English, and her many tours always stir excitement. With more than 800 songs in her career, she has repeatedly performed to acclaim in Canada as well as throughout the French-speaking world and in the United States. In the 1990s, she also won plaudits as a film and television actor, with a string of hits (Léolo, Laura Cadieux and It's Your Turn, Laura Cadieux, Million Dollar Babies, Mambo Italiano, A Family Secret). She has repeatedly been honored for her remarkable career at awards ceremonies, including ADISQ and the Juno Awards. She was named an Officer of the Order of Canada in 1982 and a Chevalier of the Ordre national du Québec in 2004. In 1999, she received the Governor General's Performing Arts Award.