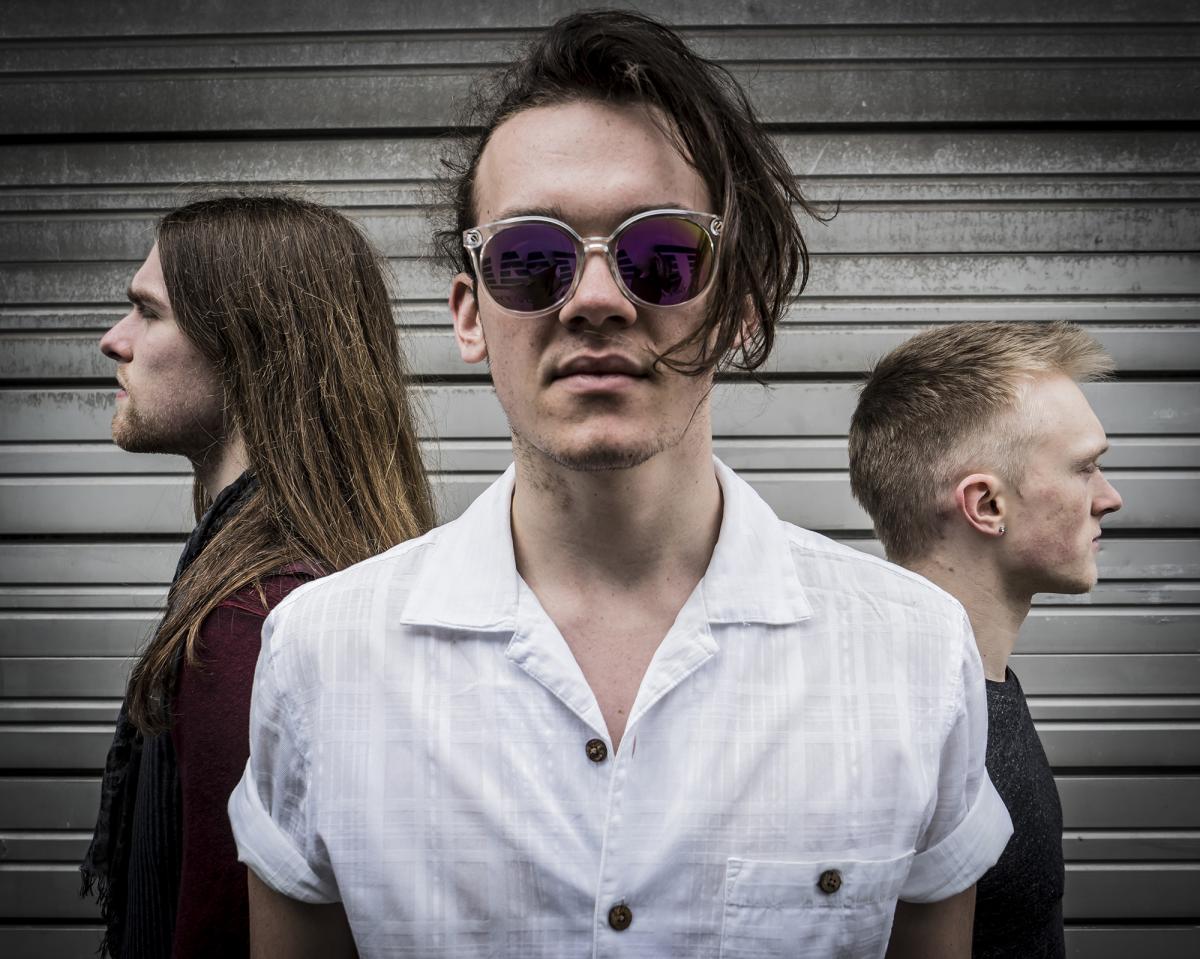 Fri Mar 31, 2017
Riding 'High' on the success of their latest single, Windsor rock group The Silence Factory will be packing up the van and hitting the road for a tour across Canada starting on April 1st with a show opening for Royal Ascot and The Sheepdogs. The tour will take the band from coast to coast in April and May and includes 2 showcase events at Canadian Music Week in Toronto on April 19th and 20th. See below for the full tour schedule.
The Silence Factory released their current single 'High' back in January and after 11 weeks on the Canadian active rock chart, they've achieved considerable success at rock radio reaching a peak chart position of #37 this past week. 'High' was produced by Juno Award winning and Grammy nominated producer Gavin Brown(3 Days Grace, Billy Talent). The band just finished recording another track with Brown which will be released in early May.
The Silence Factory formed in 2015 (as Nathan McNevin and The Silence Factory) and they've been playing shows across Canada ever since. The Silence Factory's debut CD, Collection of Thoughts, was released inFebruary 2016 launching their first commercial radio single 'Land'. In June 2016, the band took first place in 97.7 HTZ FM's Rocksearch competition which has launched the careers of many notable acts including Finger Eleven, The Trews, and The Glorious Sons.
The band spent a great deal of time on the road in 2016, playing over 50 shows all across the country and they plan to spend 2017 the same way, continuing to build fans one show at a time. Upon completion of their upcoming cross-Canada Tour, The Silence Factory will play select shows throughout the summer, including opening for Fuel, The Trews, and Our Lady Peace and have plans to record their first full-length studio album this fall.
'High' is currently available on most digital/streaming platforms including Spotify and Apple Music/iTunes, and will be released on vinyl as a 7" single this summer. For more info and the most up-to-date tour listings, please visit: thesilencefactory.com
THE SILENCE FACTORY CANADIAN TOUR DATES
April 1 - Grimbsy, ON - The Forty Public House (opening for Sheepdogs, Royal Ascot)
April 6 - Quebec City, PQ - Bar Le Temps Partiel
April 7 - Miramichi, NB - O'Donoghue's Irish Pub
April 8 - Moncton, NB - Plan B Lounge
April 12 – Charlottetown, PEI – Hot Shots Lounge
April 13 - Charlottetown, PEI - Baba's Lounge
April 14 - Halifax, NS - Gus' Pub
April 15 - Sydney, NS - The Governor's Pub and Eatery
April 19 - Toronto, ON - Lee's Palace (CMW)
April 20 – Toronto, ON – Grace O'Malley's (CMW)
April 21 - Windsor, ON - The Dominion House
May 4 - Sault Sainte Marie, ON - Loplops
May 5 - Thunder Bay, ON - The Foundry Pub
May 6 - Winnipeg, MB - The Garrick Hotel
May 12 - Edmonton, AB - The Needle Vinyl Tavern (early show)
May 12 - Edmonton, AB - The Forge on Whyte (evening show)
May 13 - Calgary, AB - Blind Beggar Pub
May 19 - Vancouver, BC - The Roxy Cabaret
May 20 - Kelowna, BC - Fernando's Pub
May 21 - Nelson, BC - The Royal on Baker
May 25 - Calgary, AB - Distortion
May 26 - Lethbridge, AB - The Slice Bar & Grill
May 27 - Regina, SK - The Exchange
The Silence Factory is: Nathan McNevin (guitar/lead vocals), Nathan Schiller (lead guitar/vocals),
and Nick Predhomme (drums)
Website: www.thesilencefactory.com