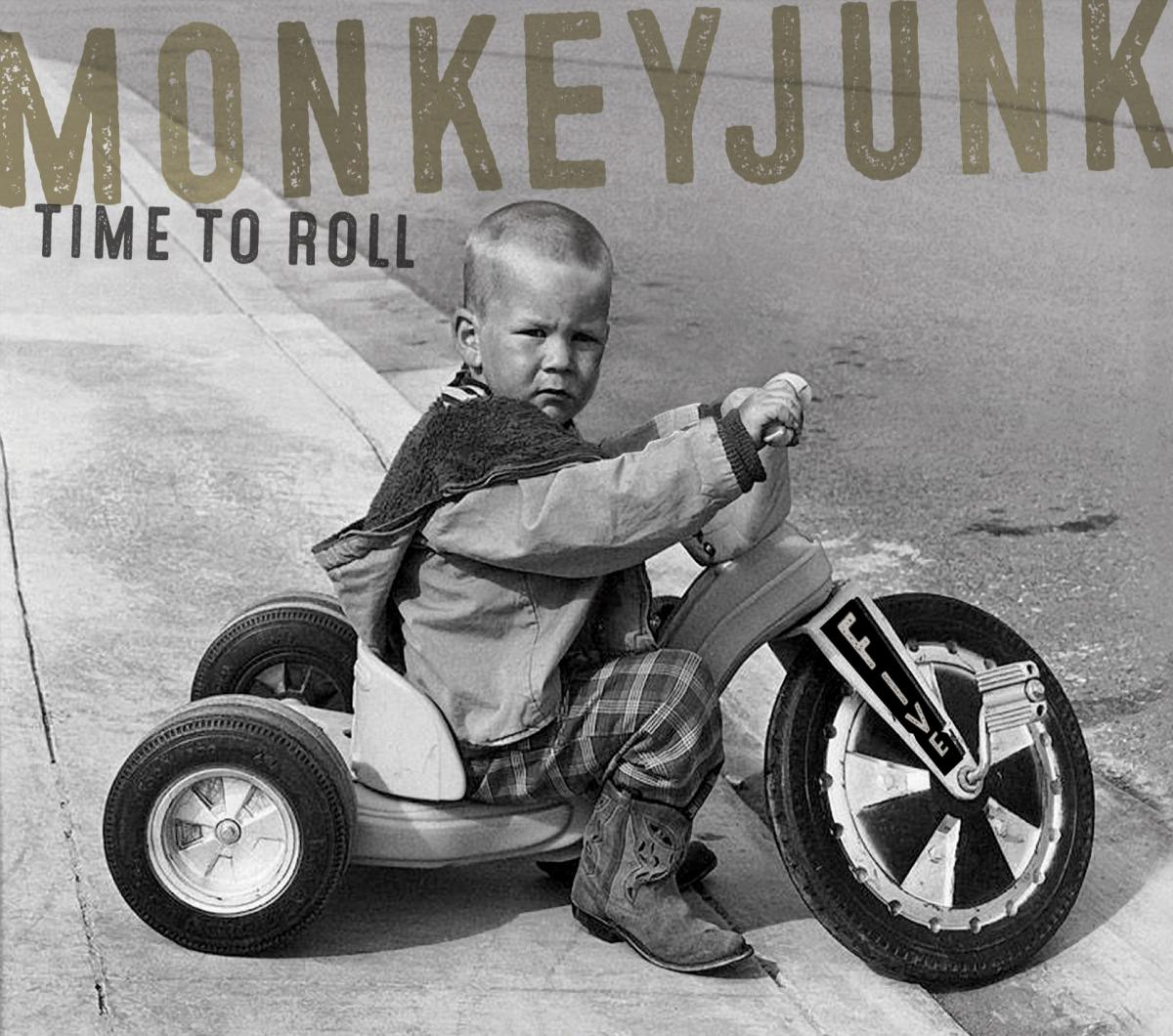 Fri Mar 24, 2017
Stony Plain Records has announced a March 31 Canadian release date for the vinyl LP edition of Time to Roll, the fifth album by award-winning Canadian blues/rock trio, MonkeyJunk.
Time to Roll is unique in that it incorporates elements of all four oftheir previous recordings with added maturity insongwriting and instrumentation, cementing MonkeyJunk'soriginality and sound as its own. It is also progressivefor the band, as they've added electric bass on most of thesongs. No MonkeyJunk recording to date has included bass,but they felt that it would be a welcome addition toMonkeyJunk's sound. In another precedent, the band alsorecorded one acoustic track for the first time on the newalbum.
Comprised of Steve Marriner on vocals, baritone guitar,bass, harmonica and organ; Tony D on lead guitar; and MattSobb on drums, MonkeyJunk is one of the hardest workingbands on the scene today, performing at venues andfestivals around the world for over eight years.Continually pushing boundaries and blurring genre lines,the Ottawa, Ontario-based trio has added an edge to theirmusic by incorporating swampy blues and rock withthoughtful and intelligent lyrics.
Time to Roll was recorded at Signal Path Studios in Almonte, Ontario,and mixed and mastered in just over two weeks spanningacross two months. "The writing and recording process wasdifferent on Time to Roll in manyaspects," says Matt Sobb. "All of the past records havebeen made over periods of six months to a year - startingand stopping many times over those longer time frames. Thistime, we were only in the studio for about three weeksall-together and that is BY FAR the fastest and shortesttime we've ever made a record…but it was intentional to doit that way. We wanted to push ourselves to work hard andto work efficiently and focused - to see what we could comeup with in a shorter period of time."
MonkeyJunk has delivered 10 top-notch tracks that areconsistent with the quality and passionate delivery theyare known for. Heading back to their blues roots anddrawing on inspiration that runs from John Lee Hooker and Lightnin' Hopkins to J.J. Grey & Mofo and The Meters, Time to Roll showcases deepgrooves, fervent vocals and soulful, original material, plus a cover of Albert King's classic, "The Hunter." Time to Roll wasco-produced by Ken Friesen, who also doubles as aco-songwriter. Kelly Prescott, Tom Wilson and Stony Plainlabel-mate Paul Reddick also lent their songwriting talentsto the recording.
No strangers to awards ceremonies, MonkeyJunk has won acollective 20 Maple Blues Awards, two Canadian IndependentMusic Awards, a Blues Music Award (USA), and have beennominated twice for a JUNO Award, winning the award forBlues Album of the Year in 2012. Favourites of Elwood Blues(aka Dan Aykroyd), MonkeyJunk has received great supportfrom the syndicated radio program, The BluesMobile.
Press & Publicity: Sarah Frenchsarah@sarahfrenchpublicity.com
Websites: http://monkeyjunkband.com/| www.stonyplainrecords.com