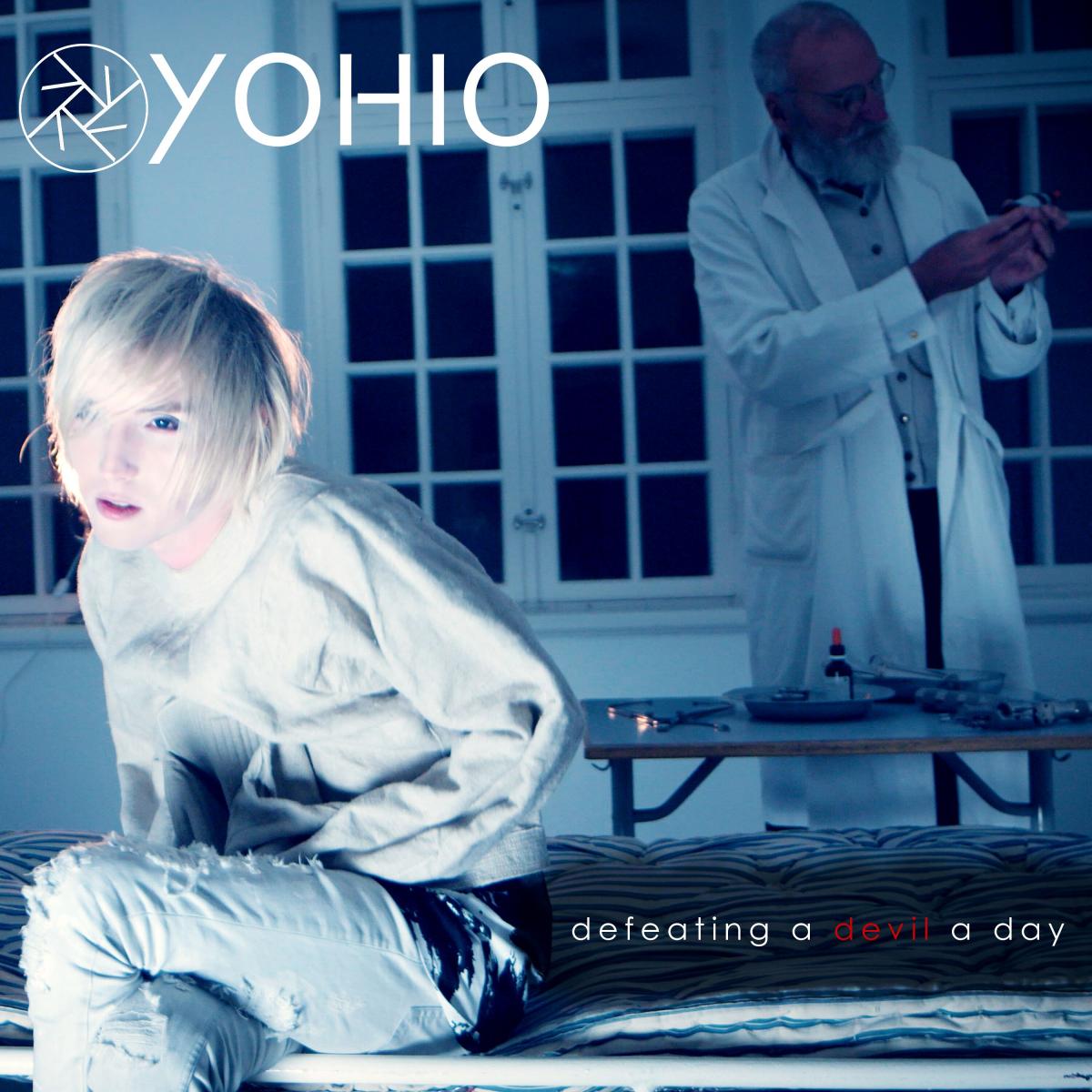 Fri Nov 22, 2019
Submitted to Cashbox Canada
Swedish Alt-rock artist YOHIO has released a new single "Defeating a Devil a Day", the  5th single from the upcoming new album "Neon Light Orchestra" to be released in 2020.
Over 3 million views on his 2 latest music Videos has led to a fast increase of 100 000 New subs in 2019
on the official YouTube Channel to a total of over 160 000.
Watch Defeating a Devil a Day here:
With his extravagant way of expressing himself, the looks of a visual prince, a singing voice which can tackle English, Japanese, and Swedish, his naturally confident stage awareness, and his undoubtedly great fashion sense – YOHIO has captured the heart of thousands of fans all over the world.
YOHIO's interest in Japan and Japanese culture took off seriously when he was 9 years old through manga and anime. He quickly fell in love with Japanese culture, language, and music. YOHIO immediately began to learn Japanese on his own, and later attended classes in an evening school for adults. He then started watching Japanese TV shows and blogging in Japanese. He has almost exclusively listened to Japanese music since then – loving the Japanese heart and soul of the arts. Raised in a musical family, YOHIO was already in a visual kei band called Seremedy at the age of 14.  After touring Sweden and Russia, Seremedy signed with Ninetone Records/Universal Music Sweden/Japan in 2011.
Seremedy toured Japan two times in 2011. YOHIO booked all of the shows by himself, only 15 years old back then. In the second tour, they played as an opening act at V-ROCK FESTIVAL, held at Saitama Super Arena. In 2012, YOHIO released his Japan Solo Debut Mini Album REACH the SKY」.(Universal Music Japan)
To promote the Mini Album, YOHIO appeared at Shinjuku Station Square in Tokyo and drew a crowd of 6,000 people. He has also appeared on several Japanese TV shows like「:笑っていいとも!」(twice!) 「スッキリ!!」 「アッコにおまかせ!」 「ネプ&イモトの 世界番付」「PON!」, among others. He got great attention and started to build a loyal following of fans. The same year, YOHIO played at SUMMER SONIC, backed up by support members from the visual kei band DuelJewel. In the year of 2013 the 1st Solo Album「BREAK the BORDER」was released in both Japan and Sweden – one version with all the songs in Japanese, one in English.
In Sweden, YOHIO has become an icon for the youth. Expressing his thoughts on individuality and the importance of believing in yourself. Because of his strong message, he is loved across the country and has a wide audience of fans and supporters. YOHIO is the first and only real visual kei artist in Sweden and has inspired thousands of young people to get interested in Japan and it's vast pop-culture. This interest is now spreading like a wave in Sweden because of his dedication and love for Japan.
YOHIO has done massive signing sessions, breaking the records of both domestic and international artists in terms of audience and sales. He has, in just a few year's time become the most famous name in his home country. Being on the biggest TV-shows and live events in his everyday life, and he has now widened his career to both acting and voice acting.
As for acting, YOHIO made his debut in the new Swedish Drama series "Jordskott" which is the most popular series at the moment. The series has won both international and national prestigious awards. As for voice acting, his debut was in the Swedish version of the Disney Pixar animated movie "INSIDE OUT" which is right now showing in cinemas all over the country.
He also played the role of the prince in the musical "Snow-white: The Musical" which premiere in Stockholm in November 2015.
AWARDS & CHARTS (SWEDEN)
PLATINUM AWARD: Heartbreak Hotel (Single – 2013)
GOLD AWARD: BREAK the BORDER (Album - 2013)
GOLD AWARD: To the End (Single 2014)
#1 ALBUM CHART- BREAK the BORDER (Album – 2013)
#1 ALBUM CHART – Together We Stand Alone (2014)
For more visit:
YouTube Official Artist Channel  youtube.com/user/YOHIOofficial
Facebook: facebook.com/YOHIOofficial/
Instagram: instagram.com/yohio/
Twitter: twitter.com/yohio_disreign
Spotify:  open.spotify.com/artist/1mJNfK2yDxQ4GoxldvjvCE?si=txNcfyPqQ6eSoKBJuq2xOA
Twitter: twitter.com/yohio_disreign
Spotify:  open.spotify.com/artist/1mJNfK2yDxQ4GoxldvjvCE?si=txNcfyPqQ6eSoKBJuq2xOA