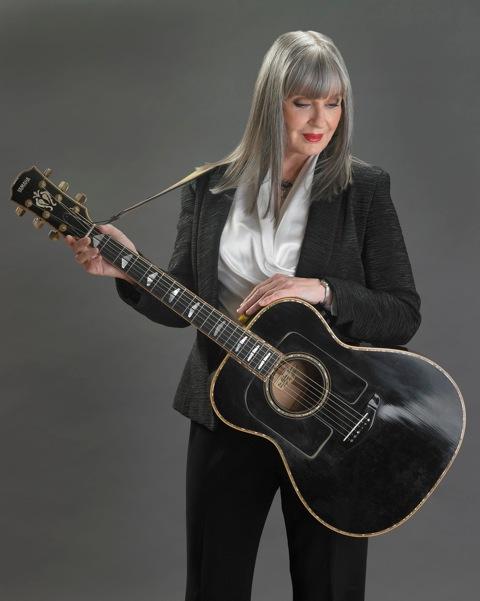 Fri Jul 27, 2018
They're back! Sylvia Tyson and Scarlet Rivera will once again light up Hugh's Room stage on August 7th.  They last appeared there together in 2016 where they put on a show for the ages and there's no reason to believe that this upcoming night won't be just as epic Canada's living legend and a huge part of the fabric of Canadiana and our roots, Sylvia Tyson is a joy to watch and I'm pretty sure  she will  perform some staples from the Ian and Sylvia days including "Someday Soon" and "Four Strong Winds" And her big hit as a songwriter that she performed two years ago where she said "the first song I ever wrote in 1962," which  was "You Were On My Mind" a big hit for We Five". Sylvia said tongue in cheek, "My accountant asked me if I could write another one of these."
Violin legend Scarlet Rivera is the perfect compliment to Sylvia spellbinding presentation. Scarlet is a legend in her own right having performed with Bob Dylan in The Rolling Thunder Review among a host of others greats.
Sylvia Tyson began her journey in 1959  as one half of the duo, Ian and Sylvia. She wrote her first song, "You Were On My Mind" in 1962, and three years later it reached #3 on the charts for a group called We Five, subsequently hitting the British charts as a hit for Crispian St Peter.
Through the sixties and early seventies, Ian and Sylvia produced thirteen popular albums and toured extensively in North America and Europe, sharing their manager, Albert Grossman, with such luminaries as Bob Dylan, Peter Paul and Mary, The Band, and Janis Joplin. The duo went their separate ways in 1977.
Sylvia has continued to have a long and successful solo career. She has recorded ten albums, written over two hundred songs and has for the last twenty years also recorded and performed with three other well-known Canadian female singer-songwriters in a group called Quartette. As well, she has had a long and distinguished radio and television career, both in music and in documentaries.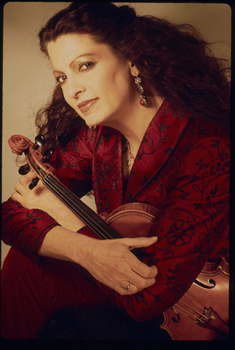 Sylvia is an emeritus member of the boards of CARAS (Canadian Music Awards) of FACTOR (funding body for Canadian artists), and she is one of the founders and past president of The Canadian Songwriters Hall of Fame. She is also a member of the Canadian Music Hall of Fame, The Canadian Country Music Hall of Fame, and has received Canada's highest civilian honour, The Order of Canada.
Scarlet Rivera is a talented and accomplished American violinist. She is best known for her work with Bob Dylan, in particular on his album Desire and as part of the Rolling Thunder Revue. Bob Dylan is often credited for discovering Scarlet before the rehearsal for his 1975 Rolling Thunder Revue tour. After a session with her, Dylan invited Rivera to play on the "Rolling Thunder Revue" tour.
Scarlet has multiple CD's as a composer in numerous styles, instrumental, New Age, Celtic and world music. Scarlet has performed in the US, Europe and Japan
with her Celtic group. She also recorded and performed with Tracy Chapman, Indigo Girls, Kori Linae Carothers, Keb Mo and others. Scarlet was a soloist with the Duke Ellington Orchestra at Carnegie Hall, Kennedy Center and the Carnival of Venice, Italy. She continues to be an active recording artist, performer and composer.
TUESDAY AUGUST 7
• DOORS 6PM/ MUSIC 8:30PM
• $35 adv/$40 door
2261 DUNDAS STREET WEST, TORONTO
• 416.533.LIVE  (5483)
hughsroomlive.com