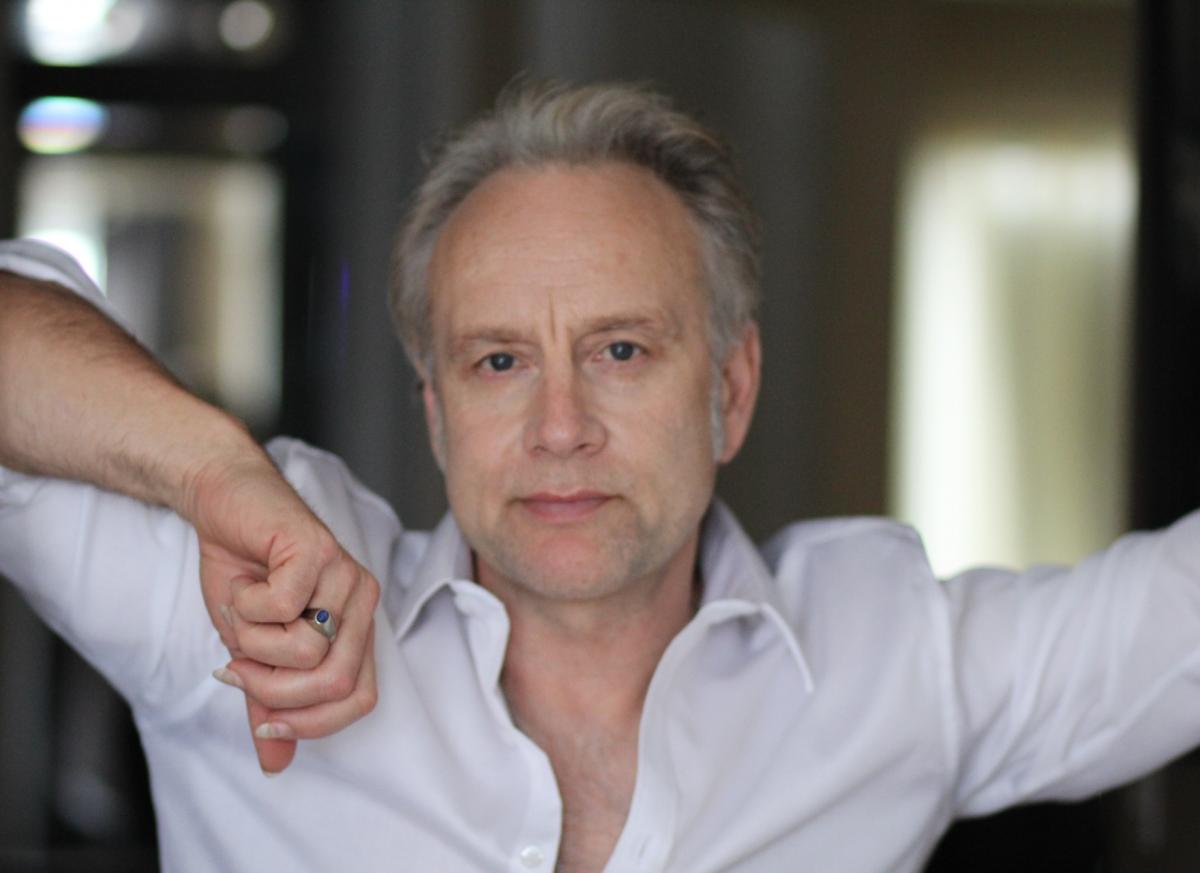 Fri Apr 10, 2020
Canadian country music artist Thomas Wade began his career as the lead singer of the group Thomas Wade & Wayward, which presented a debut album in 1996. An impressive, seven singles were released including two Top-10's "Zero to Sixty" and "She's Getting Serious" as well as the number #1 video "Lying Here With You". The group received seven CCMA awards and were nominated for three Juno Awards for Best Country Group or Duo.
Thomas began his solo career in 2000 with Shoreline Records and debuted his first album, Lucky 13 with 5 singles released including the Top-10 "Running Away with You".  With a previous impressive music chart history, and basically being a household name in the country circuit, Lucky 13 showed that Thomas Wade still had what it takes to stay current and have hits.
Then in 2001, following the release of a career retrospective called "So Far", Thomas was diagnosed with Oromandibular Dystonia, a condition with symptoms that include forceful contractions of the face, jaw, and tongue causing difficulty in opening and closing the mouth, making speech very difficult, singing impossible. With no known cure, this appeared to be the end of Thomas's recording career, however he was still able to continue as a songwriter and Celine Dion included one of Wade's songs, "Come to Me", on her 2004 album 'Miracle'.
"I continued to work as a sideman, because as a working musician, I had to work. Then my playing started to be affected by this disease. It was at the lowest of lows in my life, I actually considered ending it all, feeling like a burden, but the love of my wife Denise and my amazing son, Faron were the two factors that stopped me from going down that dark road. It was at that point I decided to go after answers with a vengeance."
Due to cutting edge work in neuroplasticity, and Thomas's own commitment to learning as much as he could about the brain, hypnosis and the mind-body connection, he began to heal early in 2010 and actually went back into  the studio to release one of his best productions to date, "Blue Country Soul".
Thomas Wade always thought his gift in life was as a songwriter and an artist, but the onset of Oromandibular Dystonia made him realize he was really supposed to be doing work to help other people.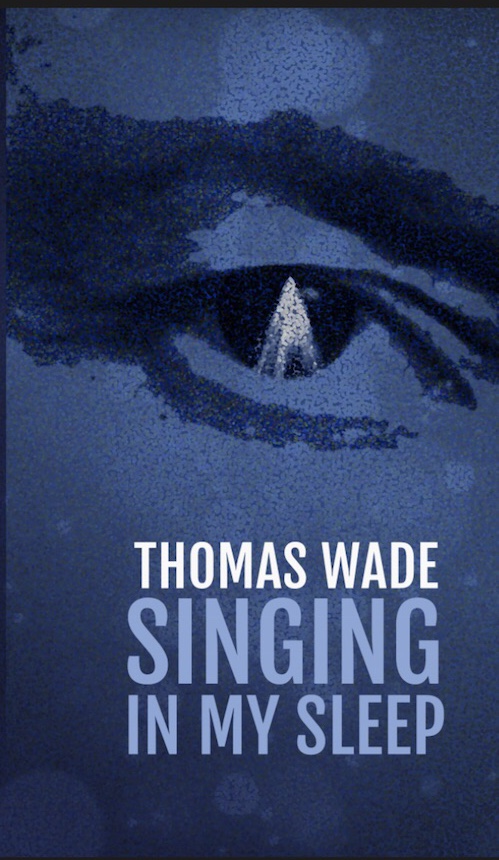 The release of his book 'Singing in My Sleep' tells the story of his life, touching briefly on the abusive childhood he endured (he says he left the worst out as it was too graphic) his insecurities, self-doubt and constant fear, dealing with a severe case of the imposter syndrome. In his book Thomas relates the story of his journey through an incurable neurological condition, to wisdom, and against the odds; wellness.
"I believe Dystonia attacks creative people as we already have a vulnerability and empathetic emotions. I am still very excited about my musical career, but I also know one of the other reasons I was blessed with getting my 'voice' back was to use it to help other people."
'Singing in My Sleep' is about his struggles and fight back to a normal life after being afflicted with this terrible disease, but after reading his book I have to say anyone who struggles with anxiety and insecurity can relate to his story. I know I did and I think anyone who as those fears will relate and benefit from reading this extraordinary book.
"We have the best, extensive and state of the art computer at our disposal. It is our brain. It is one of the most amazing tools we actually have built right into our own bodies. That is why I have developed the concept of 'Mind Your Brain'.
In addition the option of purchasing and being able to read 'Singing in My Sleep', Thomas Wade offers workshops and personal consultation bookings. "For many of us in this fast paced world we are asked to fill so many roles it's easy to find we have lost touch with our deepest selves. With the goal of becoming better communicators, forming better connections between each other and being more productive, I now give courses and lectures on developing  interactive exploration and using the transformational power of language to reconnect with ourselves. It isn't a self-help course. It's a helpful conversation with yourself, " Thomas explains.
"Working with words can help you let go, heal past wounds, bring you to a place of acceptance, drill down to the real issues and change the direction of your life. How can we move forward until we remember where we've been and know where we are?" Who Am I" is an exploration of you, but it doesn't stop there, because the obvious next question is, "Now What?"
Thomas Wade presents a very common sense and practical firsthand reflection about his book 'Singing in My Sleep', inspired by a deliberate year spent in self-discovery. "I'm a traveler, not a guru and I got lost for awhile," Thomas said. "I am a traveler who got lost, then found my way back to here".
For more on Thomas Wade  visit: www.thomaswade.ca
To purchase 'Singing In My Sleep' in hard copy or in a kindle version visit: https://www.amazon.com/s?k=singing+in+my+sleep+thomas+wade&ref=nb_sb_noss
Editor's Note: A documentary is currently in pre-production about his career and battle with Oromandibular Dystonia. Thomas Wade continues to write and record and will be releasing a new single shortly, living proof that he continues to fight the battle of Dystonia by doing what he loves the most offering new music to his fans. Stay tuned!