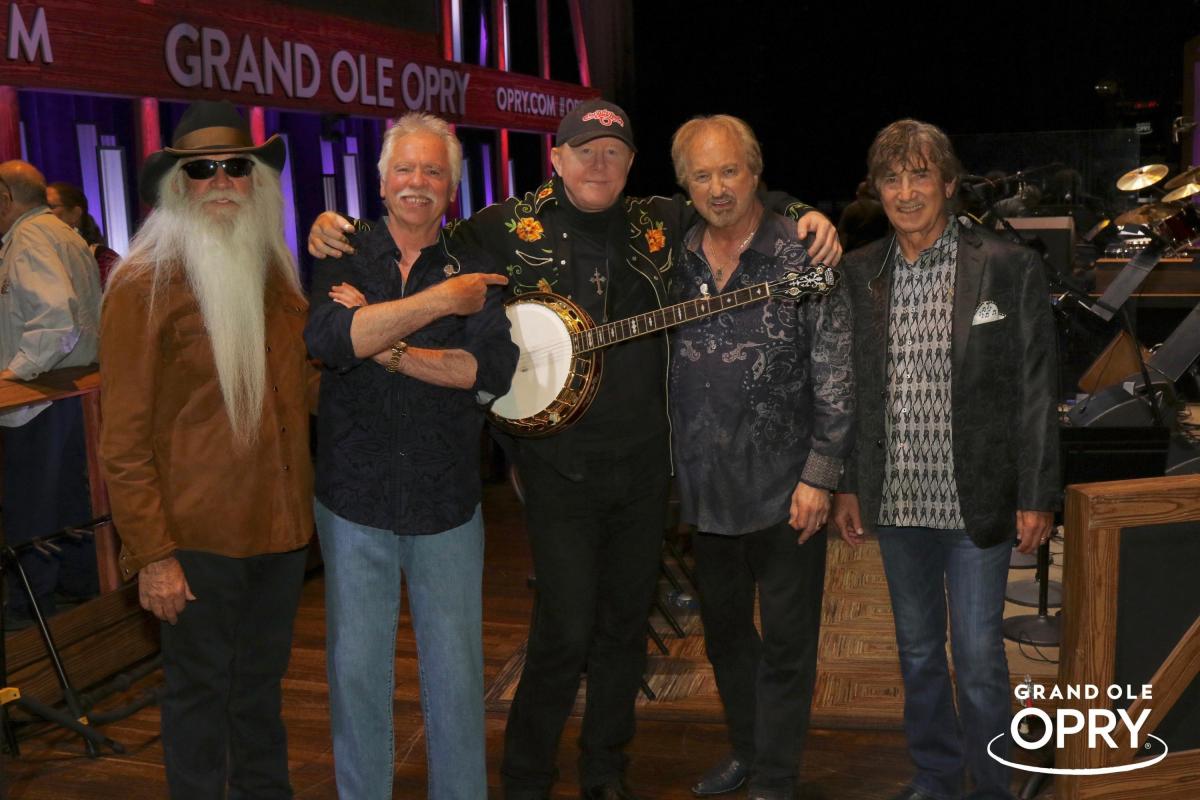 Fri Aug 09, 2019
Todd Taylor is an American five string banjo player. He held the Guinness Book of World Records title for "world's fastest banjo".
He has played and toured with other notable bluegrass players including Bill Monroe, Carl Story, Jim & Jesse. Taylor became the first banjo player to take the Banjo to the Rock-n-Roll worldwide Top-40 countdown, with his remake of the classic rock tune "Free Bird". Taylor is a four-time Grammy Award nominee.
It's a dream come true for the six-time Grammy Award nominee, who first became interested in playing the banjo when he was 6 years old. He travels to Nashville on Monday to get ready for his performance at the iconic venue where many country legends have played.
"My friendship with The Oak Ridge Boys started about seven years ago," Taylor said. "Those guys are true guys. What you see is what you get. They are legends."
Taylor, 52, joined The Oak Ridge Boys on stage for a performance of the song "Bobbie Sue," first released by the country and gospel vocal quartet in 1982.
When Taylor isn't on tour, he practices about five hours each day. His love for playing the banjo has remained strong throughout his career. He was the first solo banjo player featured on the Rick Dees Weekly Top 40 program in the 1980s for his arrangement and performance of Lynrd Skynrd's "Freebird."
Taylor later released his album "Something Different," which showcased him playing classic rock hits.
"I got my own style," he said. "If it hadn't been for me doing rock and roll on the banjo, I wouldn't be in the music business today. Those who are trying to get a start in the business may sound good, but you have got to find something totally different and believe in it and stick with it."
In 2018, the South Carolina Legislature designated March 14 as "South Carolina Banjo Day" in recognition of Taylor's contributions to music. He's played for Gov. Henry McMaster in Columbia and will be travelling to Washington in August to play at the White House.
"I thank God for what he has done for me and I am still able to do what I do," Taylor said. "I am so thankful to be able to play with The Oak Ridge Boys at the Grand Ole Opry. It seems like it isn't real but I am ready to be there and do it."
In 2007, Taylor was the first to set the Guinness World Record for fastest banjo by performing both parts of "Dueling Banjos" at 210 beats per minute. In 2012, Gov. Nikki Haley presented Taylor with the Order of the Palmetto. In 2018, the State Legislature of South Carolina designated March 14 as "South Carolina Banjo Day" in honour of Taylor.
Watch the video here:
https://www.youtube.com/watch?v=YqQjWonl_DA&feature=youtu.be