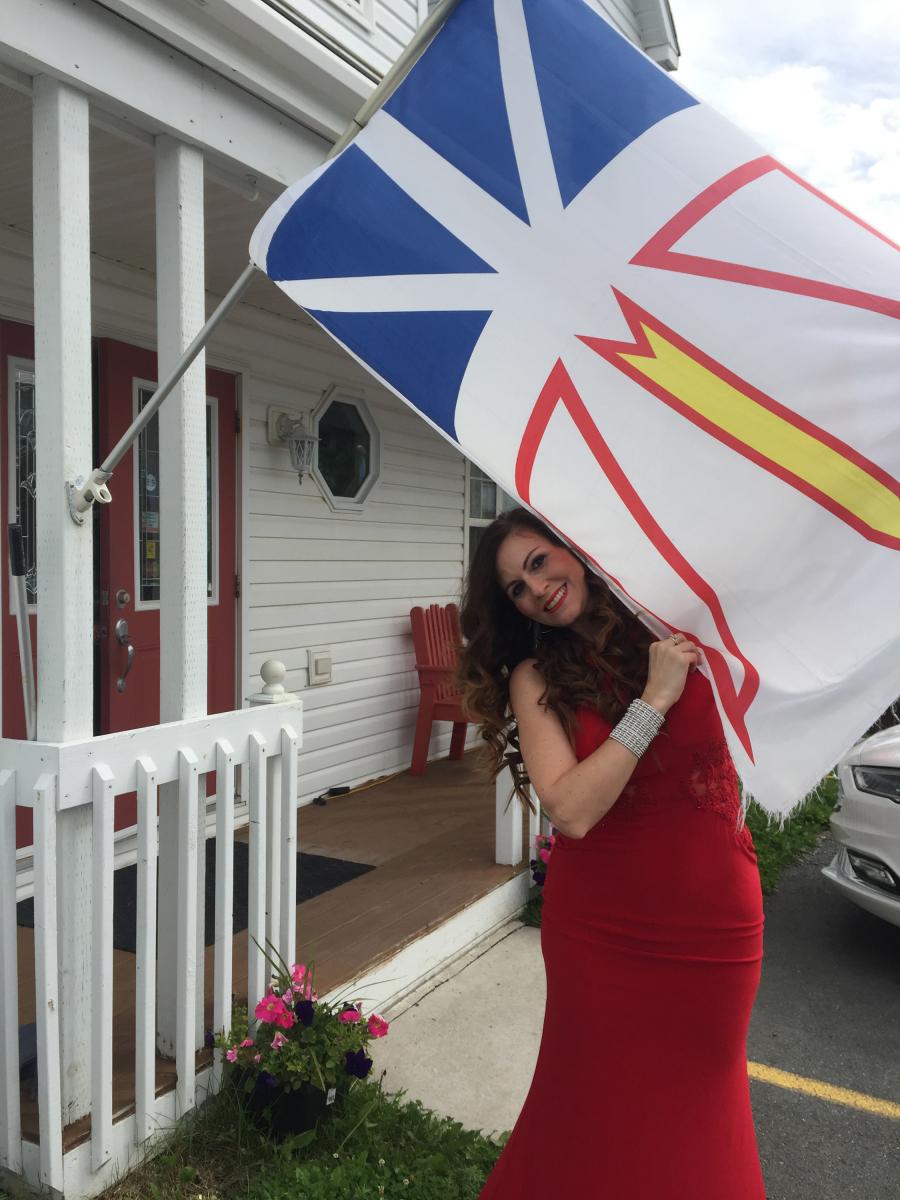 Fri Oct 25, 2019
Submitted to Cashbox Canada
A standing ovation for Newfoundland-born, Toronto-based international superstar opera singer Tonia Evans Cianciulli, The Heart's Obsession celebrates the historical ripple effect of one woman's voice—Georgina Ann Stirling—and brings her astounding legacy into the twenty-first century. Forging a musical journey from across the surging sea of Twillingate, this heroine conquered the hearts of audiences through Europe, the United States, and beyond. This is the definitive biography of Georgina Stirling, and in addition, Tonia has also released an accompanying album, Nightingale of the North and both are available now!
The story of Georgina Stirling, who was also known as "Marie Toulinguet" and "The Nightingale of the North," is one of proud heritage and love of family, as well as adventure and tragedy. The authors take us on a thrilling journey to experience the love and loss that "Georgie" must have felt during the years of her meteoric rise to fame. Authors Tonia Evans Cianciulli and her grandfather Calvin D. Evans separates fact from fiction as he examines the trail of documents and artifacts left behind that tell the story of Georgina's life, while Newfoundland-born soprano Tonia Evans Cianciulli offers unique insight into the challenges faced by professional opera singers, both today and back in Georgina's time.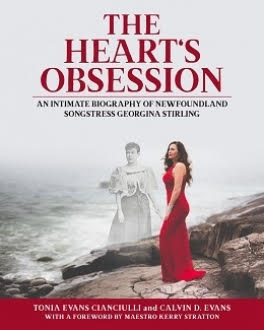 In early 2017, Tonia Evans Cianciulli, a professionally trained opera singer born in St. John's, Newfoundland, began planning a concert tour in Newfoundland to commemorate the 150th anniversary of Canada. 1867 was also the birth year of Georgina Stirling, Newfoundland's first prima donna soprano. Tonia noted that her personal repertoire of songs and arias almost perfectly matched that of Georgina Stirling. Thus, the Nightingale tour was launched. When Tonia shared this with her grandfather, Calvin D. Evans, a Newfoundland author, the idea of a new book on Georgina Stirling began to take shape, Tonia writing from the unique perspective of a performing artist, and Calvin providing the historical background and framework. Much new material has become available on Georgina's vocal and instrumental training in Toronto and then in Italy, France, and England, and relating to Georgina's life, her family, and to her international travels. This book provides an understanding of Georgina's accomplishments and the honour she brought to her island home, winning the hearts of audiences throughout Europe and the United States as well as through her charitable concerts in St. John's and her hometown of Twillingate. Georgina Stirling's opera career was cut short, though whether it was due to a strained voice or some kind of catastrophic emotional trauma remains a mystery. In her final years at Twillingate (1929-1935), Georgina attempted to "redeem the time" by giving back to her beloved community in song, in coaching of singing and dramatic stage productions, in many acts of service to the poor and needy, and in her profuse garden, from which she provided bouquets of roses and other flowers to the sick. Georgina's operatic triumphs and her astonishing and beautiful voice were lauded and acclaimed in concert halls and newspapers throughout Europe and the United States. She acknowledged her inspiration from the glorious sea that surrounded her island, to Newfoundland in general, and to Twillingate in particular.
Soprano Tonia Evans Cianciulli was born in St. John's, Newfoundland. Tonia is a multi-faceted concert artist, performing her signature programs across North America and for niche events and fundraisers to rally support and encouragement within communities. She performs a wide variety of music, from opera to her own original music, and celebrates her roots covering the music of Newfoundland's late folk hero, Ron Hynes. Praised for the work she does to shine a spotlight on two of her province's most talented musicians, Georgina Stirling and Ron Hynes, Tonia has been featured in numerous interviews with CBC, SiriusXM, and Eastlink TV. The Heart''s Obsession companion album highlights repertoire most beloved by Georgina Stirling's Newfoundland audiences. In 2010, Tonia founded Wish Opera/Arts, a non-profit organization and community of supportive artists, in collaboration with Maestro Kerry Stratton and the Toronto Concert Orchestra. She has produced multiple fully-staged theatrical productions, concerts, and niche events that feature Canadian opera singers and artists.
"As an opera singer raised in Newfoundland with an international career, it's fascinating to gain such insight into our province's pioneer opera star, Georgina Stirling. Tonia's draw to Georgina and her own Newfoundland roots is a beautiful story to which I immediately connected. It's a reminder of the great privilege it is to call Newfoundland my home." — DAVID POMEROY, Newfoundland-born, Canadian Operatic Tenor
"As both a singer and a Newfoundlander, Tonia's writing in The Heart's Obsession sang to me in the story of two of our own finest vocalists separated by a century but bound by undeniable ties to their Island birthplace. Their careers have taken them around the world, but this is really the tale of how no matter where Georgina sang and Tonia continues to sing, they never really left Home at all." — ALAN DOYLE, Musician, Author, Actor
To purchase visit:
https://www.amazon.ca/Hearts-Obsession-Biography-Newfoundland-Songstress-ebook/dp/B07VN985T1
https://www.chapters.indigo.ca/en-ca/books/the-hearts-obsession-an-intimate/9781771177597-item.html
For  more visit https://www.wisharts.ca/
https://twitter.com/WishTonia
https://www.facebook.com/wisharts.artistsjourney/
https://www.instagram.com/toniacianciulli/
https://www.youtube.com/channel/UCpykJxeWJEHpNZFG7DxPIhA