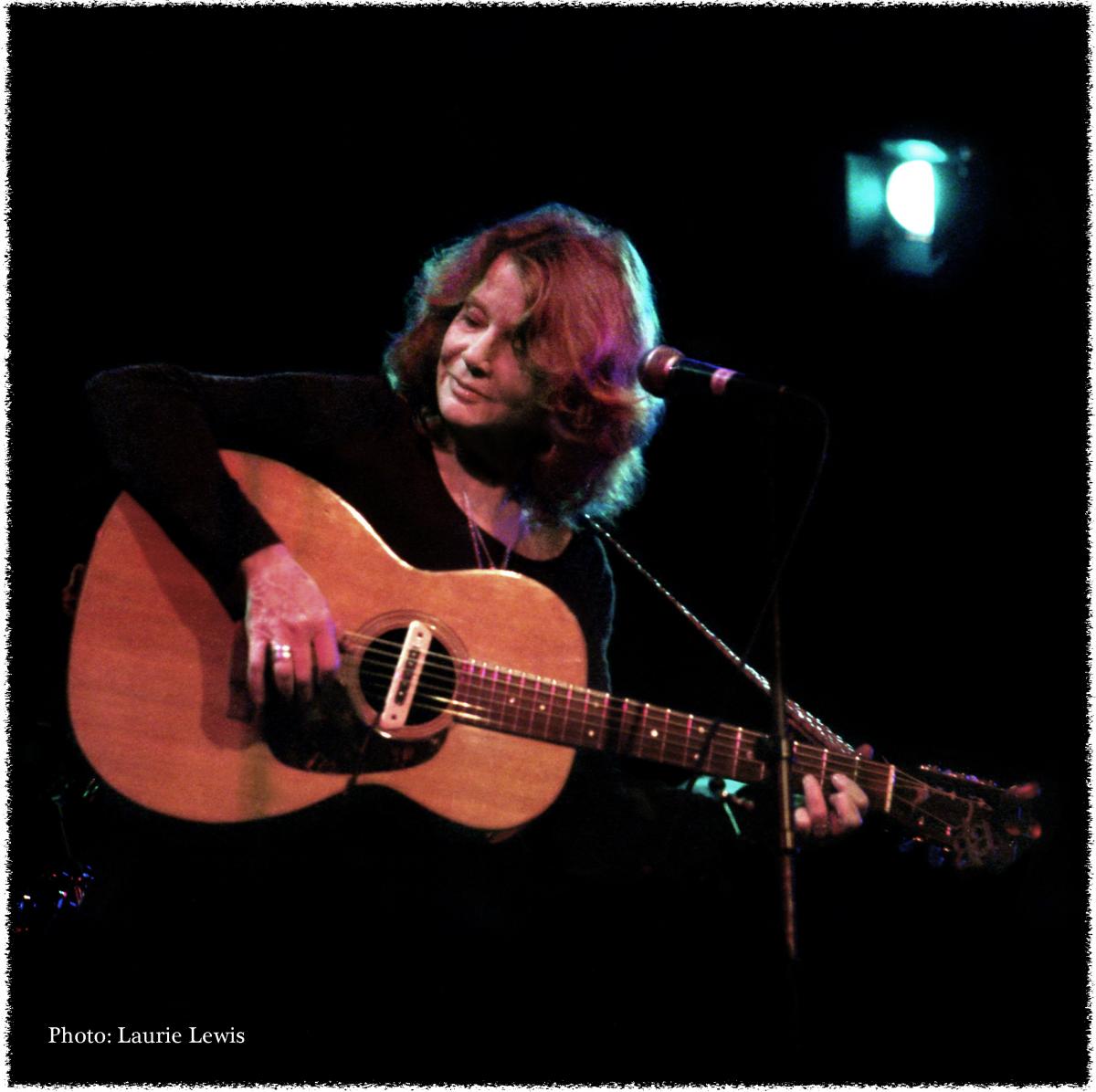 Fri May 28, 2021
With a hand cupped to an ear the echoing whisper can almost be heard: '……Who?.... Bonnie who?…..Bonnie Dobson….who?,' as it filters through the hall. A strange state of affairs indeed, because Bonnie Dobson is one of music's true survivors, a lady with a gorgeous, glorious voice that over half a century since her emergence in New York's nascent roots-music scene, still glints like gold.
Originally from Toronto, Canada, Dobson worked the incipient US folk scene alongside Judy Collins and Joan Baez, and was ranked by Time Magazine as one of the top three female musicians and singers in 1960s USA alongside those two musical giants.
She played all the famed haunts, now steeped in legend and musical myth and folklore, hanging out in Gerde's Folk City, The Gaslight, The Bitter End. The lady toured extensively with Sonny Terry and Brownie McGhee, Mississippi John Hurt, and worked with Pete Seeger, Reverend Gary Davis, Lightnin' Hopkins, Artie and Happy Traum, Big Joe Williams, John Lee Hooker - always working her way and looking astutely around the world surrounding her as she wrote songs of love and loss and prescient, at times disturbing, thought.
For many years the Grateful Dead worked one of her most famous songs - the first song she herself ever wrote - as their own signature tune. "Morning Dew" became a must-do song for the freewheeling, spirited West Coast band from their first cover at a San Francisco festival back in 1967 till the band's demise in around 1995.  Later, the same song was recorded by countless other 'Big names' including the Allman Brothers, Nazareth, Jeff Beck, Devo, Rod Stewart, and Scottish rocker, Lulu.  
She remembers being thrown into the musical cauldron as a naive teenager and packed off on her first tour alongside Brownie McGhee and Sonny Terry, both of whom were, '….wonderful to me. Generous and helpful.' Later she worked with Mississippi John Hurt, who she describes as, again being, '….generous always. A lovely guy. Brownie and Sonny were like John Hurt, gentlemen, with a wonderful laid-back attitude. They helped me hugely when I was just starting out as a professional musician. They always helped and supported me, never any issues or problems with them. They were just great.'
In truth, Dobson's experiences with those great bluesmen gave her a view of blues music and musicians that turned out to be a bit niaive and was later to be shaken with an extraordinary wake-up call featuring yet another blues great: 'Because I'd had such a lovely time working and touring with Brownie and Sonny and John, when a few years later I was offered a tour with John Lee Hooker, I jumped at the chance, expecting him to be like them. In truth, it was a completely different experience. From day one on the road, touring across the USA, John Lee was an absolute pest. Every night he'd come and thump on my dressing-room door. I had to lock it every time. He'd bang the door and shout through it to me that he was gonna 'have' me. As a youngster, it was quite troubling and scary a lot of the time.'
Looking back to her New York Village days, she also recalls the late bluesman Jerry Ricks, working in Second Fret coffee-house, learning guitar by picking up licks and tips from passing players. And she remembers one evening at Gerde's when a couple of youngsters took the floor. 'Nobody really knew who they were, but they sang beautifully together,' she recalls of Simon and Garfunkel back at the start of their careers. She also laughs when she adds: 'I remember Dylan when he was still funny.' Richie Havens, is another she recalls with admiration together with Irish folk-legend, Tommy Makem and Dave Van Ronk., who she thinks was misrepresented in the 2013 Coen Brothers movie,'Inside Llewyn Davies' :  'Dave was lovely, he was never like the depiction of him in the film,' she insists.
In 1969, while still at the top of her game, Dobson married, moved to London,  became a mother and turned to university study and the security of a regular income in the academic world.  With her musical career on near-permanent hold, she dropped from the scene until post-modern, Brit-popper, Jarvis Cocker rediscovered her and persuaded her out of retirement to perform alongside him in London in 2007, where Dobson stole the show, went down a bundle but then, mysteriously and inexplicably, slipped once more from sight. 'Jarvis Cocker had recorded one of my songs, "Winter's Going" - a psychotic number, and I wondered what he might be like. In the event, he was fine, of course. But after appearing at the Meltdown Festival when I expected something to follow, nothing happened. But I knew then that I could still do it,' she laughs somewhat ruefully.
As a Canadian youngster, Dobson recalls being initially influenced by the music of The Travellers, a sort of Canadian version of USA's  the Weavers, and when she caught Pete Seeger play live she was truly hooked on the music and the possibilities it offered.  It's remarkable that she was able to disappear so thoroughly from the exploding, developing folk-roots music world until recently when she was asked to perform at a very special concert, persuaded to take the stage by and to join a very special musician up-front at the 2013 memorial tribute concert to legendary UK guitarist Bert Jansch held in London.
Robert Plant has long been a fan of Dobson and her music. In 2013, he persuaded her to resurface, share the stage with him and together they performed her first song, 'Morning Dew,' to an enthralled crowd of acoustic-roots lovers. Again, Dobson with her crystal-clear delivery and soaring voice stole the show from a happy, nodding, near-sidelined former Led Zeppelin frontman, Plant, who told her at the time: "Bonnie, you've got your song back."
Fortunately, following this remarkable rediscovery - again! - Dobson returned once more to the studio, recording her first album in around fifty years with UK roots label, Hornbeam Recordings, "Take Me For A Walk In The Morning Dew," in 2014.  A fifteen-track delight, the album features Dobson's still strong elegant voice and guitar playing with a fresh take on her original classic song together with a mix of own-compositions and traditional folk/roots-biased material, a gem of an album for roots music lovers.
Following such a turbulent musical career of hide and seek, Dobson is pragmatic about the future: 'I've had a good, happy life. I'll just see where it goes next. I've a gig coming up soon in London and I'll just take it from there, see where it might lead.'