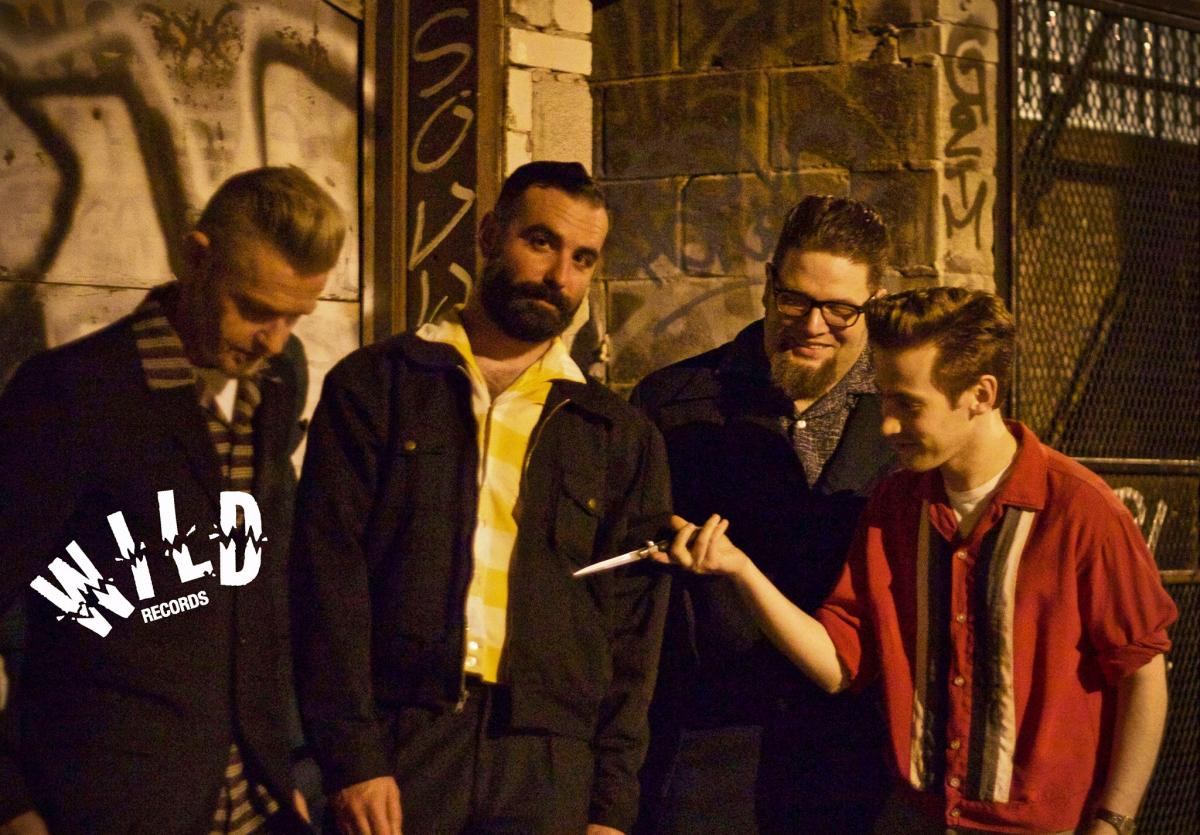 Fri Sep 28, 2018
Toronto's rockabilly punks GREASEMARKS have had a hell of a year for a bunch of supposed ner' do wells- signing to L.A. Rockin' label WILD Records, putting out a hot self-titled album to both controversy & critical acclaim, and stepping up from burnin' local barns to the biggest international stages - Vegas, Nashville, L.A., Brockville, they've hit them all this year... Like Spicoli hiring Van Halen for his birthday party, Greasemarks aren't going to do anything sensible with the spoils of moderate rockabilly success - like paying off debt - they're throwing the biggest ROCKIN' HALLOWEEN Party this town has seen! Bringing one of the absolute WILDEST bands on the international rockabilly the scene up from Santa Ana, California - THE DESPERADOS - & gettin' the biggest local dogs to make sure the party goes all night!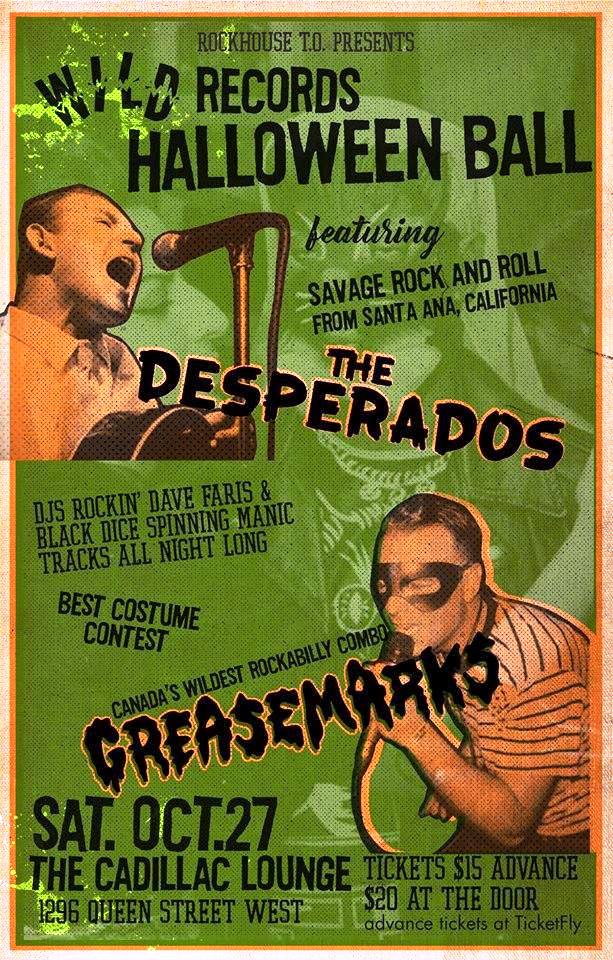 When they were around sixteen years old, The Desperados wrote "Let's Get Wild!" the untamed bopper that resonated with, and woke up, rockabilly scenes all over the world. The Desperados are a group of 4 savage young Rockin' Rollers, Their sound will make you move furiously, bop and rip your hair off if ya have any, they play rough, evil, dirty baby making Rock"N"Roll. The band released the first record "On the Rampage" on 2013, the record received worldwide critical acclaim and it was received as a very fresh approached to the Rockabilly music. Since then they have been going strong with both recordings and tours. Hailing from Santa Ana, California, and representing for WILD, the most gone rockabilly label on the planet, they're coming to Toronto for a one-off Canadian show Oct. 27th at the Cadillac Lounge. Startin' the night are Toronto's WILD label mates, and the band locals fear, stepping on stage - Greasemarks. The WILDEST ROCKIN' show Toronto has seen in years will feature pop up booth from WILD Records, NONE STOP BOP from DJ Black Dice & Rockin' Dave Faris, Rock'n'Roll Halloween Costume Contest & more!! $15 advance $20 at the door. 9pm-late.
Based in Los Angeles, Wild Records was started by Reb Kennedy in 2001. The first band that was officially signed to the label was the infamous 'Lil Luis y Los Wild Teens'. Since then, Wild Records has developed a stable of over 40 of the world's hottest rockin' acts. Wild Records appreciates and understands the influence that the original rockabilly legends have had and continue to have on the rockin' scene.
Greasemarks and The Desperados
Cadillac Lounge
Saturday, October 27 9 pm
$15 in advance $20 at the door
Tickets www.ticketfly.com/event/1765488-greasemarks-toronto/
greasemarks.com
thedesperados.net
wildrecordsusa.com