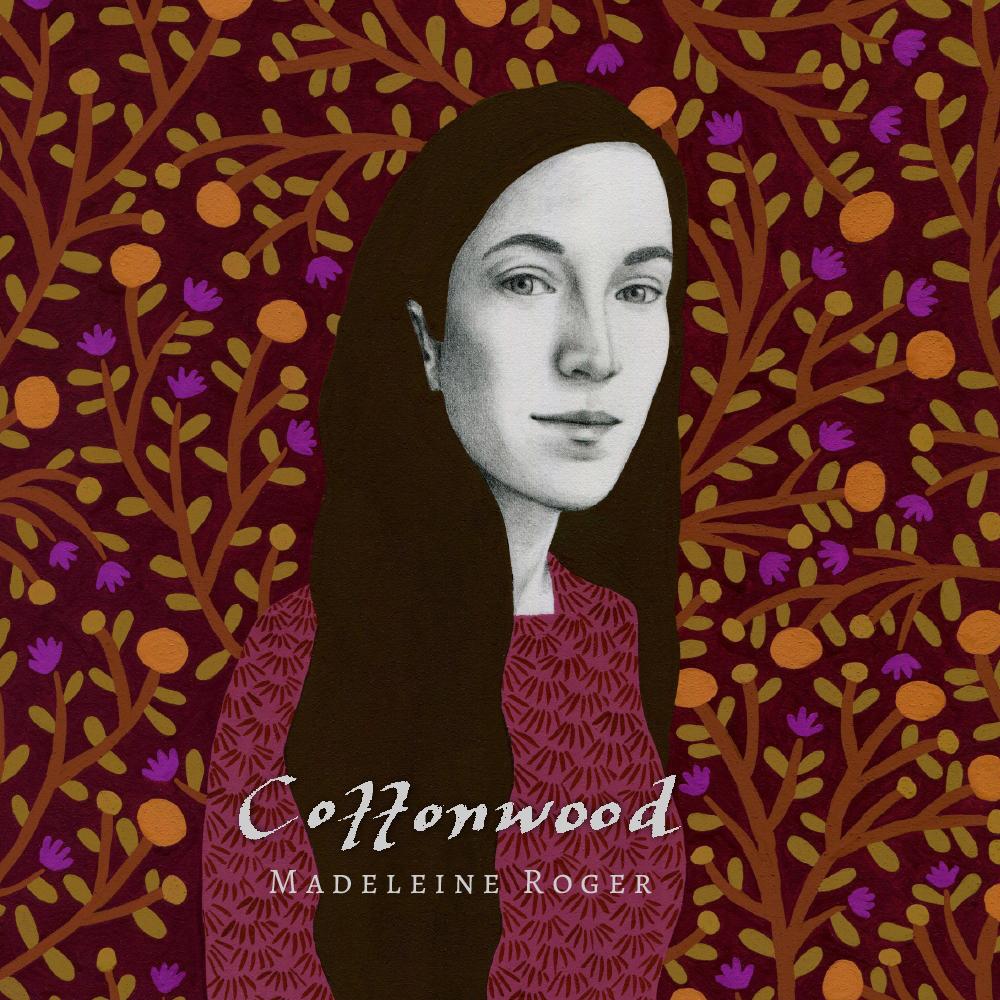 Fri Sep 07, 2018
Winnipeg singer-songwriter Madeleine Roger is pleased to announce the independent release of her debut solo album Cottonwood on October 26th and today marks the official release of the first single 'Take My Time' which premiered yesterday at Aesthetic Magazine. 'Take My Time' is available today on Spotify, Apple Music/iTunes and all other digital retailers/streaming services. Madeleine will embark on an extensive Canadian tour in support of Cottonwood this fall, starting with an early album release show in Winnipeg on September 21st at The West End Cultural Centre. See below for full tour details.
Although this is her debut album, Madeleine Roger is no stranger to the music business. In fact, she's nearly a veteran at age 26. A lifelong history of singing in choirs, living rooms, musicals, and around bonfires has informed her current comfort on the stage, and the countless hours hanging out in the control room of her dad's (producer/engineer Lloyd Peterson) recording studios provided a wealth of knowledge over the years. In 2016, Madeleine formed Roger Roger with her twin brother Lucas and released their debut album Fairweather locally and overseas which reached the No. 1 spot on the Canadian national folk/roots/blues charts, garnering acclaim for its exceptional songwriting.
Madeleine Roger co-produced and engineered Cottonwood with her dad at Paintbox Recording in Winnipeg. The album was proudly made with gender parity - half of the producing, audio engineering, musicians, and other artists identify as female.
"There's an obvious need to see more women in recording studios as engineers, producers, and musicians," says Madeleine. "Read any album credit notes, especially on the technical side of things, and there's an overwhelming lack of representation. I was really curious about the fact that we rarely get the chance to channel music production equally through the female ear, and I was wondering how that affects the sonics and vibe of album production. It was also extremely important to me that I put my money where my mouth is: I've complained for years about the lack of women in the liner notes of albums, I couldn't let mine join the list."
Madeleine's music reflects whatever is on her mind; curious characters, natural beauty and decay, historical events, the human condition, artistic influences, and daily goings-on inspire her impressive catalogue of inventive songs. The first single from Cottonwood, 'Take My Time', was written in the woods at her family's cabin in Manitoba and the video was filmed in the same location.
"This song is so unbelievably important to me - I want it to be my manifesto," says Madeleine. "I wrote 'Take My Time' in an off-the-grid cabin built by my great-grandparents, between Florence Lake and Marion Lake in Manitoba. On that particular writing retreat, I had hiked in 13 kms from the highway following wolf tracks and was spending each day chopping wood, watching the lake thaw, going for long walks, and writing. There is nothing in the world that makes me happier than being in a forest or on water, and this song practically wrote itself while I was enjoying a cozy morning fire and thinking about my own existence. It is so easy to get wrapped up in the business of the day-to-day, and admittedly I tend to live life bursting at the seams. But when I sit back and enjoy the patterns of sunshine on the ground, the wind rippling on the water, and the tenacity of things like lichen, I remember what is actually important. This song is a reminder to myself, and an appreciation of the time-scale of the natural world."
Cottonwood will be available on Spotify, Apple Music/iTunes, and other digital retailers and streaming services on Friday, October 26th. For more information and the most up to date tour listings, please visit:madeleineroger.com
MADELEINE ROGER // UPCOMING TOUR DATES
Sept 21 - Winnipeg, MB - The West End Cultural Centre
Sept 27-30 - Toronto, ON - Folk Music Ontario Conference
Oct 5 - Guelph, ON - Red Brick Cafe
Oct 6 - Durham, ON - Garafraxa Cafre
Oct 9 - Kingston, ON - Mussiki Cafe
Oct 11 - Ottawa, ON - Pressed
Oct 12 - Brockville, ON - Spitfire Cafe
Oct 13 - Montreal, QC - L'Escalier
Oct 14 - Whitby, ON - UpCap Cafe
Oct 16 - Toronto, ON - The Burdock
Oct 25 - Saskatoon, SK - The Capitol
Oct 26 - Medicine Hat, AB - Inspire Cafe
Oct 28 - Cranbrook, BC - Soulfood Cafe
Oct 30 - Kimberly, BC - House Concert
Nov 1 - Port Moody, BC - Gallery Bistro
Nov 2-4 - Cumberland, BC - Woodstove Festival
Nov 6 - Saltspring Island, BC - Sister Sanctuary
Nov 9 - Victoria, BC - Vinyl Envy
Nov 10 - Parksville, BC - Ground Zero Acoustic Lounge
Nov 11 - Sunshine Coast, BC - House Concert
Nov 12 - Vancouver, BC - Guilt & Co
Nov 13 - Vancouver, BC - Bluebird North
Nov 16 - Calgary, AB - Rocky Mountain Folk Club
Nov 17 - Edmonton, AB - Black Dog Freehouse
For More Info: madeleineroger.com