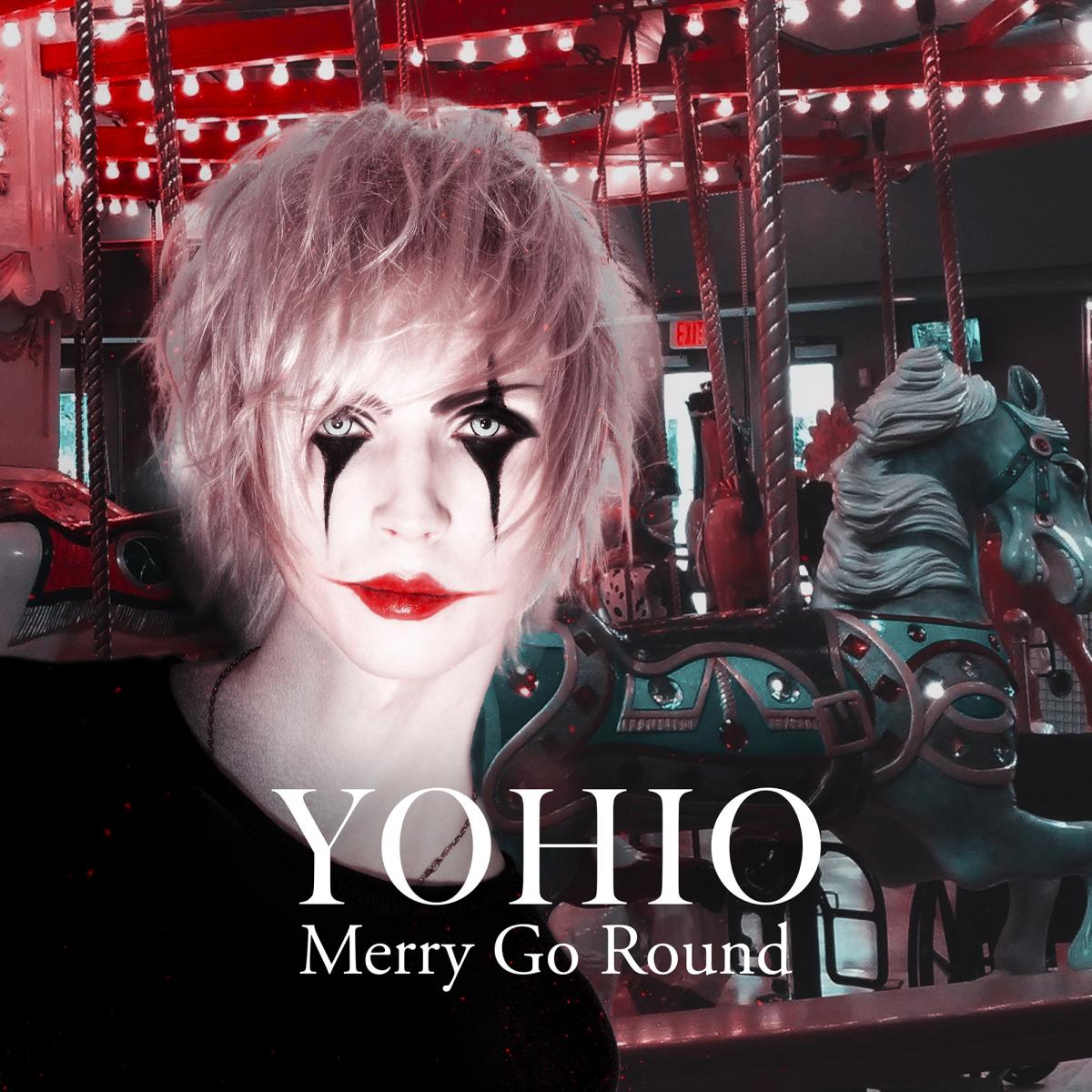 Fri Dec 21, 2018
The Swedish/Japanese visual pop-phenomena YOHIO has just released his second single from the new album that will be released in 2019, release date pending.
With an already impressive history to date, YOHIO has had Gold and platinum records, #1 chart hits in both 2013 and 2014, participant in the Swedish Eurovision twice, nominated for
Prestigious music awards started his own record label, toured for sold out venues, acted in an international award-winning TV Drama series, and does voice acting for Disney, signed to The Kennel as a songwriter for other artists. This is just a selection of what YOHIO has done since his solo debut in 2012 as a 16-year old releasing his Japanese Solo Debut Mini Album REACH the Sky. (Universal Music Japan).
With a family tree consisting of all musicians and actors maybe it is not that strange that the
DNA that created YOHIO turned out a multi-faceted diamond.
YOHIO has an extravagant way of expressing himself, the looks of a visual prince, a singing voice which can tackle English, Japanese, and Swedish, his naturally confident stage awareness, and his undoubtedly great fashion sense, YOHIO has captured the heart of thousands of fans all over the world.
YOHIO's interest in Japan and Japanese culture took off seriously when he was 9 years old through manga and anime. He quickly fell in love with the Japanese culture, language, and music. YOHIO immediately began to learn Japanese on his own, and later attended classes in an evening school for adults. He then started watching Japanese TV shows and blogging in Japanese. He has almost exclusively listened to Japanese music since then – loving the Japanese heart and soul of the arts.
Raised in a musical family, YOHIO was already in a visual kei band called Seremedy at the age of 14. After touring Sweden and Russia, he then signed with Ninetone Records/Universal Music Sweden/Japan in 2011, Touring Japan twice in 2011. YOHIO booked all of the shows himself, at the young age 15 years old. During the second tour they played as an opening act at V-ROCK FESTIVAL, held at Saitama Super Arena. In 2012, YOHIO released his Japan Solo Debut Mini Album REACH the SKY. (Universal Music Japan)
To promote the Mini Album, YOHIO appeared at Shinjuku Station Square in Tokyo and drew a crowd of 6,000 people. He has also appeared on several Japanese TVs. He got great attention and started to build a loyal following of fans. The same year, YOHIO played at SUMMER SONIC, backed up by support members from the visual kei band Duel Jewel. In the year of 2013 the 1st Solo Album, BREAK the BORDER, was released in both Japan and Sweden – one version with all the songs in Japanese, the other in English.
In Sweden, YOHIO has become an icon for the youth, expressing his thoughts on individuality and the importance of believing in yourself. Because of his strong message, he is loved across the country and has a wide audience of fans and supporters.
YOHIO is the first and only real visual kei artist in Sweden and has inspired thousands of young people to get interested in Japan and its vast pop-culture. This interest is now spreading like a wave in Sweden because of his dedication and love for Japan.
YOHIO has done massive signing sessions, breaking the records of both domestic and international artists in terms of audience and sales. He has in just a few years time become the most famous name in his home country. Being on the biggest TV-shows and live events are his everyday life, and he has now widened his career to both acting and voice acting.
As for acting, YOHIO made his debut in the new Swedish Drama series "Jordskott" which is a popular series at the moment. The series has won both international and national prestigious awards. As for voice acting, his debut was in the Swedish version of the Disney Pixar animated movie "INSIDE OUT" which is right now showing in cinemas all over the country.
He also played the role as the prince in the musical "Snow-White: The Musical" which premiered in Stockholm November 2015. The last single (In Japanese) was released Nov 2017.
Merry Go Round is a well produced, theatrical offering with a haunting melody and deep lyrics. YOHIO has a vocal ability reminiscent of Michael Jackson when he did his ballads and Freddie Mercury orchestration. Looking forward to hearing the rest of the album. 
The Magnettes - ANX (Official Music Video)
Label: Keios Entertainment/Rehn Music Group
Produced By: Yohio Mixed By: Yohio/Tommy Rehn
Mastered By: Lars Norgren
SPOTIFY: http://open.spotify.com/track/47rOm3OCHoP2OAWY1OwkxY
APPLE: https://itunes.apple.com/album/id1441718732
For more visit rehnmusic.com/artists/yohio/