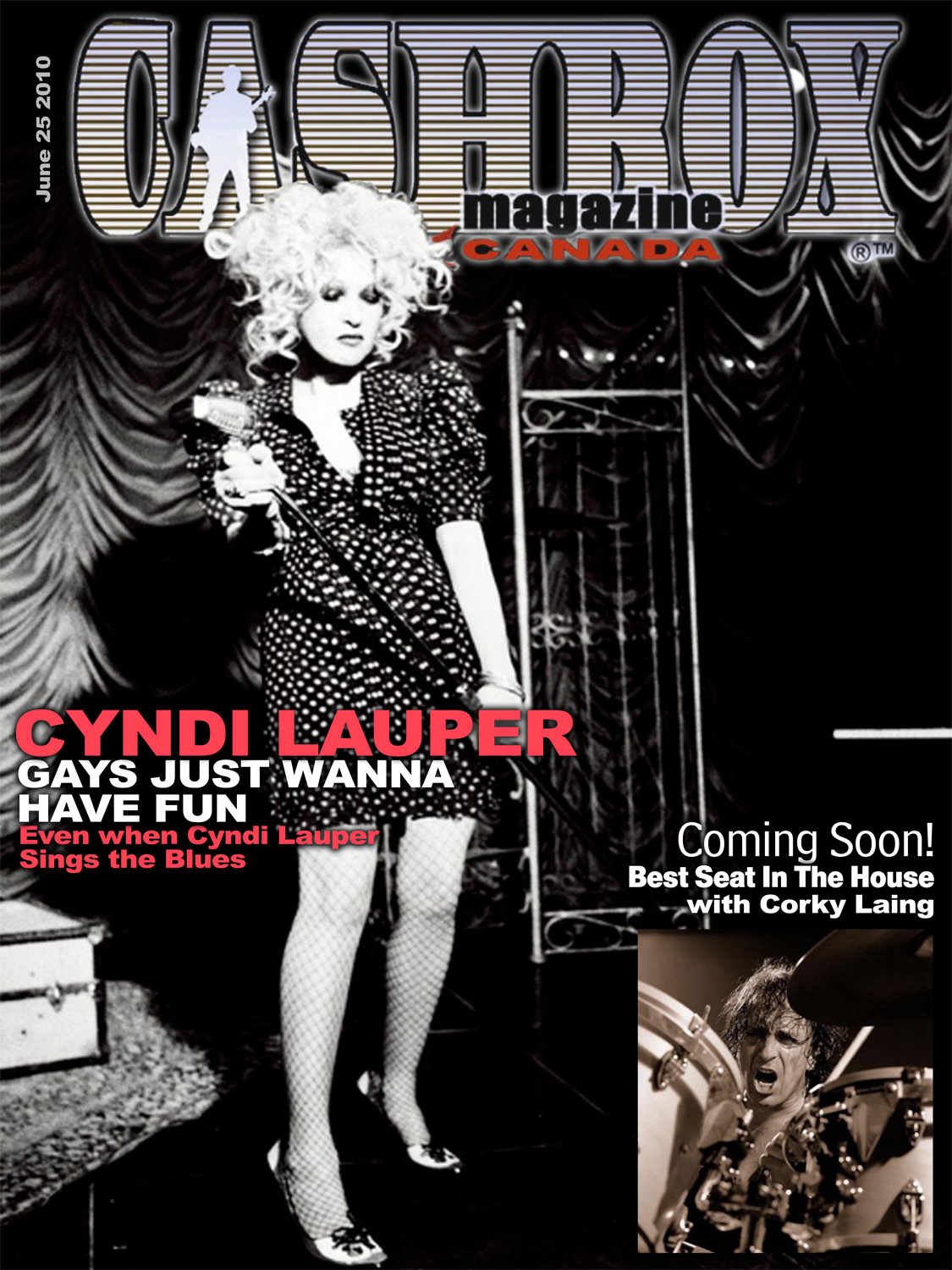 Fri Jun 25, 2010
New wave diva, wrestling maven, celebrity apprentice, Gay Pride Grand Marshall, anti-discrimination activist, "Time after Time", Cyndi Lauper finds a way to stay in the public eye. Mostly through a series of re-inventions, and for her latest, the lady sings the blues.
On the line from NY, Lauper is bubbly and focused on Memphis Blues, a collection of classic Stax-era tunes given the Lauper treatment. Lest you think this is a serious changeup for the lady, she says it ain't so.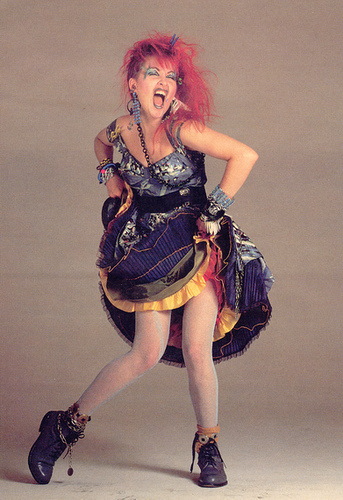 "My interest in the blues goes back to a kid in her bedroom singing the songs of (Fifties r'n'b shouter) Big Mabel, who's had a place in my music ever since. In the Nineties I was mixing pop with hip hop which put me in a place close to where I could think of this album again". The genesis of this long-coming album is a 1987 dream starring pianist Oscar Peterson.
"For the last 10 years it's been more or less 'Best Of' albums. I wanted to put out something and it seemed like good time to get that blues album I had in me out there".
The timing involved here is both topical and canny. Dropping a blues album gives Lauper access to a whole new audience and the soulful cachet to get onto rootsy events like the Montreal Jazzfest (July 4). It also keeps her social-consciously relevant. "This is the time for a lot of blues in America. My people are struggling; my people are suffering, losing their homes. People are singing the blues all over the place. I wanted something I could sing to my people and the blues is the best thing, because at heart it's uplifting".
'Uplifting' would be a good way to describe the dream in which Peterson appeared and suggested Cyndi should be redoing old blues tunes, just like Janis Joplin did, to bring them to a new audience.  "In the dream I was an asshole, giving Oscar lip when I should have been singing with the guy. But it stuck, and that's basically the motivation behind the album, to justify Oscar's faith in me. From that I also learnt to listen. When dreams speak to us we should all listen more".
The result is Memphis Blues, which dropped on Lauper's birthday June 22, 12 Stax-style electric blues excursions covering genre cult fave songwriters including Charlie Spand, Tracey Nelson and Memphis Slim. Cooking in the kitchen with Cyndi, a stellar crew of players including Charlie Musselwhite, Johnny Lang, Allen Toussaint, BB King and Ann Peebles.
Intimidating? Hell yeah!
Says Cyndi: "Among the many blessings I had from making the album were the amazing people I got to work with. At times I could hear this voice in my head whispering, You know everybody else will be more than good, maybe I might not be good enough".
No worries; she's fierce enough on "Shattered Dreams " and "Mother Earth", cooks enough raunch on "Rollin' and Tumblin'" and rubs up well against BB King on "Early In The Morning". Understandably Lauper claims she's burning to get out there and take her tunes from this most important album to the people. The music's so important she's laid aside the usual topical themes to focus on the universal one of love and its aftermaths. "Blues songs are all about inside stuff, the interior emotions behind a lyric. That's why I'm so looking forward to this tour; I really want to get these songs out there, give them back to the people".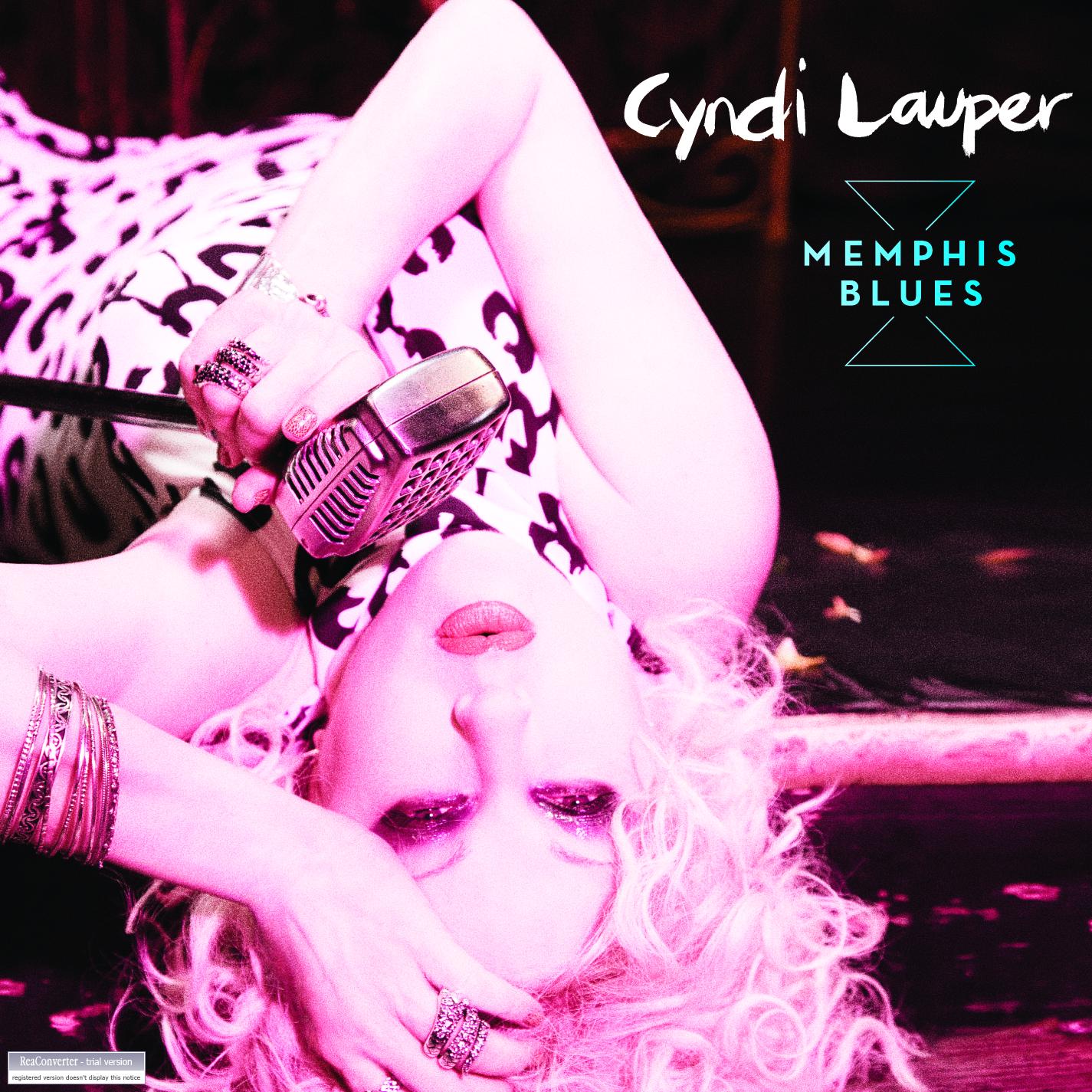 Cyndi's here as a red-carpet guest of PRIDE, as befitting one of few straight performers who've achieved iconic status within the TGLB community.
It started as a personal thing for Cyndi when her role-model sister Ellen came out as a lesbian. Ellen was doing a lot of charity work for the gay community, and was working out of a clinic, helping people who were suffering from AIDS. In 1994 performed as the closing ceremonies for the Games IV in New York City and since then has appeared as performer and parade Grand Marshall at events around the world. The wacky warbler of the Eighties has morphed with time into a pop couture influence in both the gay and straight worlds.
"I always enjoy being in Canada. It has a special place in my heart because it's sort of the 'underground railroad' of the gay community. You have gay marriage up here and a generally gay-positive climate that is known worldwide. I see my influence everywhere but I also see the influence of Madonna and Cher. Everybody influences everybody. It's ok for Lady Gaga to grab whatever influences because she's a performance artist. In fact. she recently influenced me to look at how I'm putting forward the new songs from Memphis Blues, reminded me that the essential job singing those classic tunes is to interpret, and for me that means to amplify the interior emotions".
So when she plays the Pride show July 3 at Queen's Park, the meat of the set will be Cyndi sings the blues. But in an uplifting way.