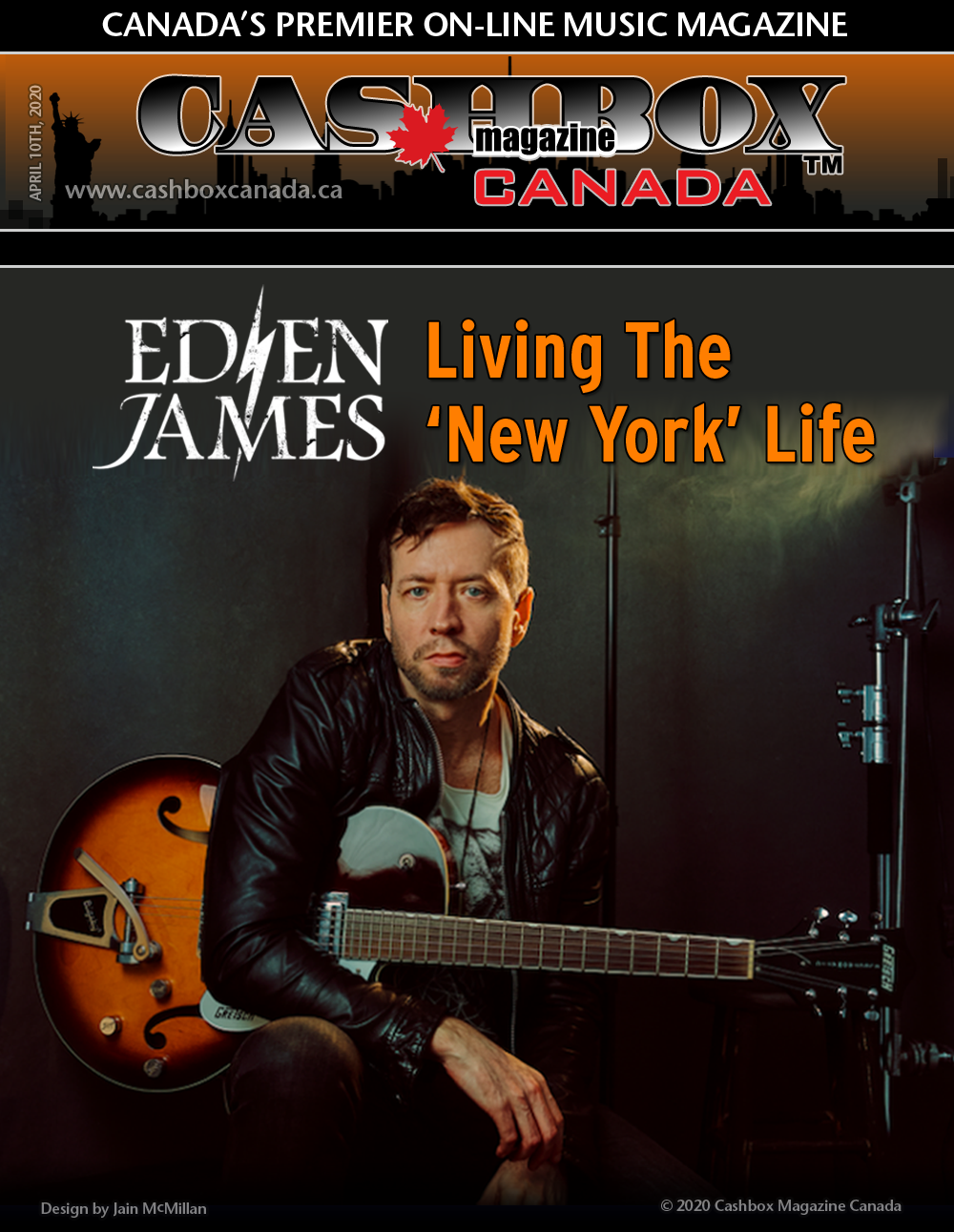 Fri Apr 10, 2020
Internationally-acclaimed rocker and New York City resident, Eden James, applauds people for their displays of compassion and community spirit in these unprecedented times. His newly created single 'New York' pays homage to a city that has shown great resilience and a sense of togetherness in a  global crisis, ya gotta love New Yorkers!
A little background on Eden James:
"Growing up in Australia, I was drawn to the sound of the British bands and knew I had to go there to get the full effect of the music. So that was it, I packed up everything and moved to London, where I immediately felt at home and got immersed in the music and the scene. I was like a sponge and started really developing as a songwriter. Then it was off to New York City where I've been for over 9 years now. I'm growing every day in my craft and my confidence here in this amazing city."
The release of 'New York'is timely for the international rocker, Eden James.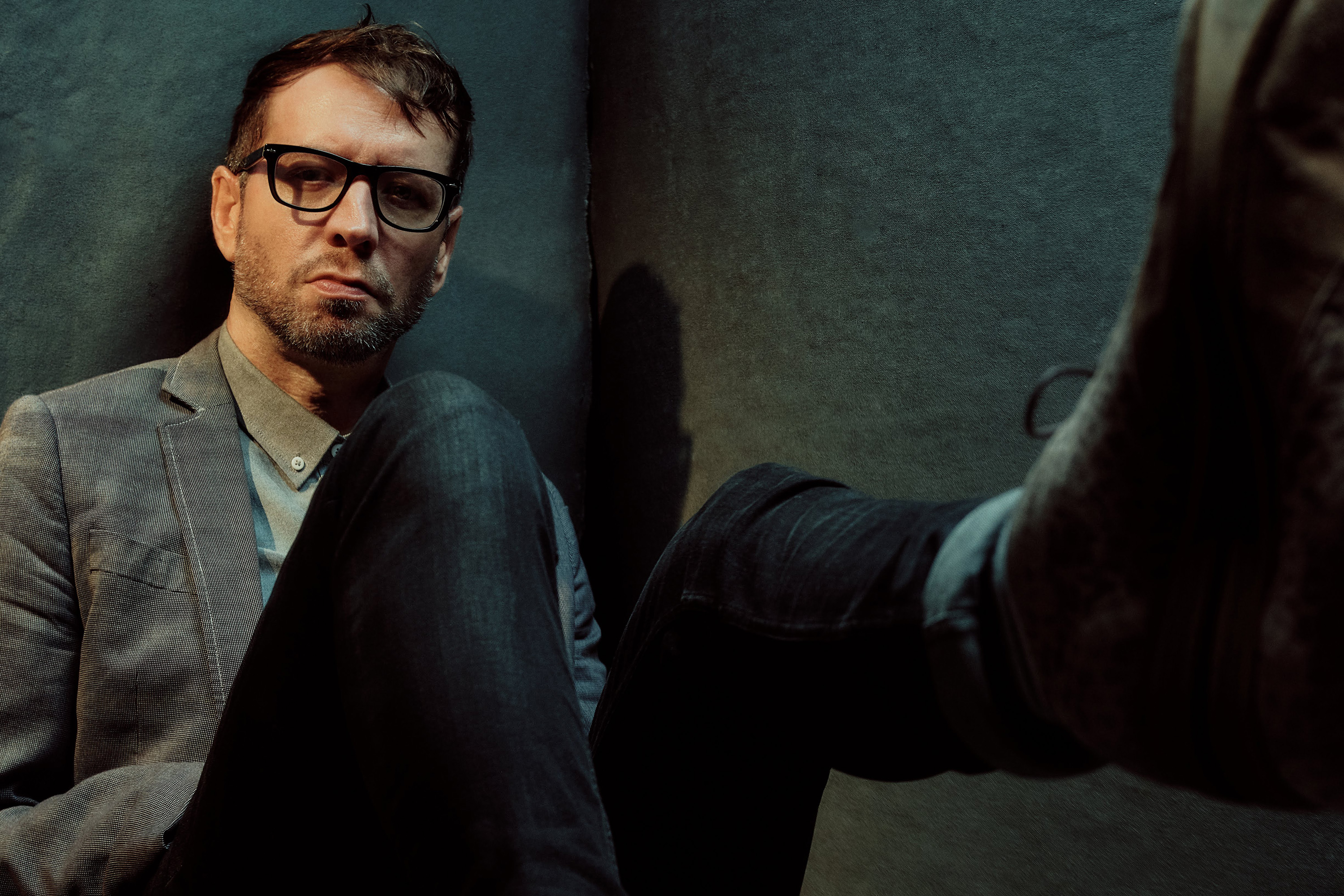 "The song "New York" was scheduled for release prior to this world crisis, but now it is even closer to my heart , watching New Yorkers banding together and showing the world what New Yorkers are all about. I have lived in many places, but New York feels like home."
Remaining true to his 1970's rock influence, James' lyrics for 'New York' tell of a tale that begins with a man in a bind and ends with him finding a new home in New York City. While James cites the story is not exactly autobiographical, the characters and concept are taken from a real life experience. In 2011 James moved to New York from London UK with his girlfriend - only he stayed in New York and she didn't. In the song's story, the girlfriend moved to New York before him - he followed later, with the two then seemingly achieving their happily-ever-after. James revealed "That is not how the actual events took place. It was far less Disney."
"The arrangement for 'New York' came to me while I was riding the New York subway", recalled Eden. "There's something about the rattling of train cars and the noise of passing trains that helps me think and tap into my creative plane. My co-producer, Tim Leitner brought in Larry and the three of us worked ideas until the song took on a life of its own."
The songwriter has collaborated with some of the industry's finest musicians as well as iconic producer, Tim Leitner – well-known for his work with Billy Joel – to bring his latest release to life. 'New York' features a performance from Larry Saltzman, guitarist for Paul Simon.
Watch and listen to "New York" on YouTube here:
Backtracking to Eden James' history, his single, 'Never Setting Sun', took the # 1 spot from pop heavyweight Robbie Williams in the Greek Top 40. His debut album of the same name not only gained his chart success and critical acclaim but also won him the Best New Talent award at Australia's Sunnie Awards.
After the release of his second album 'Electric Charge', he received the Best International Artist award at Australia's MUSICOZ Awards, and also picked up two British award nominations at the Indy Music Awards for Best Rock Act and Best International Act.
Eden James appeared on the bill with The Killers, Placebo and Moby at the Rockwave Festival in Athens. Eden and his band were the second top billing on the Vibe stage for the largest music festival in Greece. We asked Eden who he would love to share a stage with, both living and gone and he said, "A band not everyone knows called The National. They're a band from Cincinnati and the lead, Matt Berninger, blows me away with his vocals. And for the departed, I'd have to say Amy Winehouse."
Eden's debut album 'Never Setting Sun' launched him as an international artist, and his performances in Japan, United Kingdom, France, Norway, Greece, Poland, Switzerland, Australia, New Zealand and the USA have resulted in an ever-growing fan base.
James is an international recording artist, winning a Sunnie Award for Best New Talent and a MUSICOZ award for Best International Artist from his native home of Australia. His performances in Japan, United Kingdom, France, Norway, Greece, Poland, Switzerland, Australia, New Zealand and the USA have built a global following for the now New York City resident. His music, including his latest release 'New York', can be streamed and downloaded on Spotify, Apple Music, iTunes, Amazon, YouTube and all major platforms.
Next up for Eden James are September appearances at Scandinavia's Largest Festival, Live at Heart Sweden in Orbreo, Sweden, a feature showcase artist at the Cashbox Canada Canadian Music Week event in Toronto, Canada and then on to play North America's largest festival event, Summerfest.
"I'm an adventurous soul and I can't wait for the next adventure."
For more visit:
edenjames.com
facebook.com/edenjamesmusic
twitter.com/EdenJames
bit.ly/edenjames-amazon
instagram.com/eden_james
bit.ly/edenjames-youtube