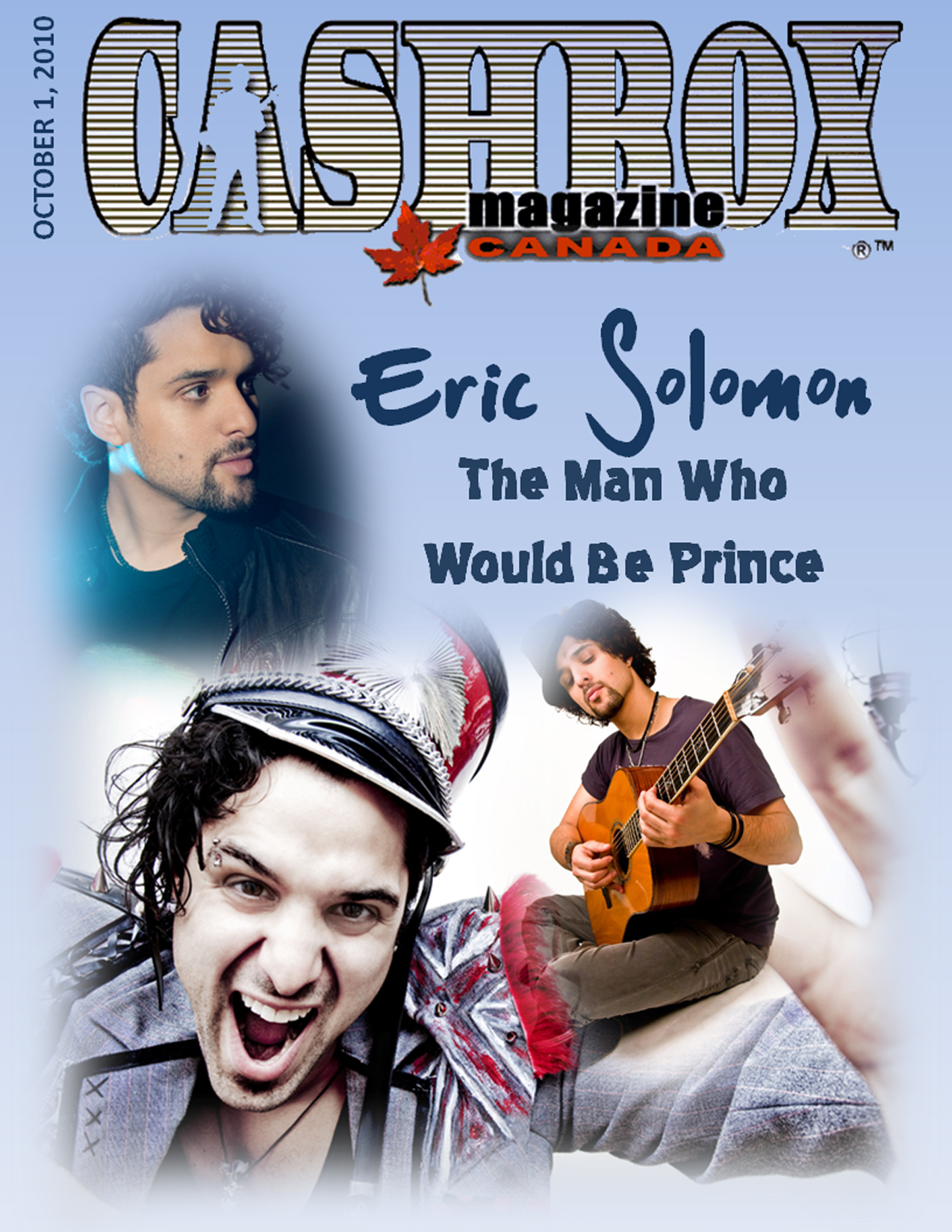 Fri Oct 01, 2010
Vancouver-Except for the one genre, Canadian music of all stripes, from Celine Dion to Alexisonfire has proved successful on the world stage. Homegrown soul is the one style that's yet to cough up a genuine international star.
Montreal-born, globally raised Eric Solomon wants to change all that and he's not kidding. He's just dropped his calling card, an EP Antarctica, made his acting debut for MTV and is putting the finishing touches on a full-length album. It's Eric Solomon all the time, on all fronts and on the line from his Vancouver home, he sounds like the right man for the gig.
The first single from the album, 'ALL.' hit radio like a hurricane, with KISS and Virgin Radio adding it immediately on serious rotation. So how does hearing his tune on the radio make the twentysomething Solomon feel?
"It was like walking on a cloud, I wanted to walk in the streets blessing people. Yeah".
Sounds like something the artist frequently known as Prince would say and Solomon's not shy about naming the Minneapolis mojo man as his primary source of inspiration.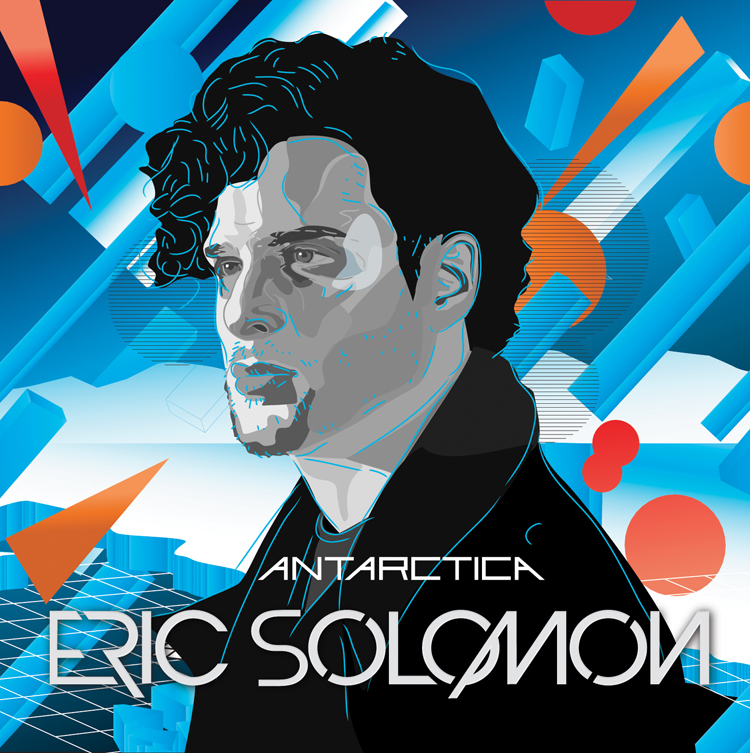 " Prince is working at a higher plane, he makes music for the right reasons. Prince was the first to mix up various types of music, make his own thing of it and get it onto the radio. He's a visionary. There is Prince and then there are other artists who've influenced me. But they're on another level.
" In my darkest times, when I felt most lost, that man's music was the inspiration that was always there. His music was something to keep me going"
Solomon's 'dark times' were a by-product of an early life of dislocation on a global level, frequent changes of address and a traumatic separation from his family.
Raised in the Congo, at the age of 13 civil war broke out, forcing the family into hiding. A week into the violence   Solomon's father received word of an evacuation flight bound for Israel. There was only one seat open and Eric was in it.
"I did not see my whole family for a decade. I couldn't speak to them for a year. I didn't know if they were dead or alive."
Back in Montreal and living with his extended family, the music that was his first language began to bubble to the surface. "Music has been my first language all my life; it comes from having moved around so much and been exposed to so many different languages and accents. As I walked around, I became more aware of the rhythms and music behind everyday noise."
These elements all get their moments on the seven tracks making up Antarctica and its theme of thawing out. The dislocation and disorientation of his teen life left young Eric as the quintessential outsider, frozen in the role because he didn't have the same script as everybody else.
" Always moving between different places and cultures, I didn't have many of the typical teenage experiences. I didn't have a home team, a high school, no close buddies, no high school sweetheart".
On the upside, Solomon's aware his nomadic background and a wide screen awareness coupled to growing up without any one style or culture of music dominating, enables him to come at pop music from a very different perspective.
" At some point I stopped trying to fit in and decided to be myself, go my own way. There's a lot of music that isn't so much 'bad' music as it is safe music. That's fine if that's all you can do, but safe won't get you to the top, safe won't get you longevity, safe doesn't leave much of a mark. I want to leave a mark".
Going for the exposure is why he joined a last minute audition for an MTV show The Youth Electric, a reality take on three Vancouver musicians hustling that Big Break.
With no previous acting experience and a lotta good looks, Solomon leaped headfirst into the gig and came up smiling.
" Why we were chosen from hundreds of thousands, the producer said was because; They said, you showed" says Eric, then laughs outright at the suggestion he was cast as the heartthrob.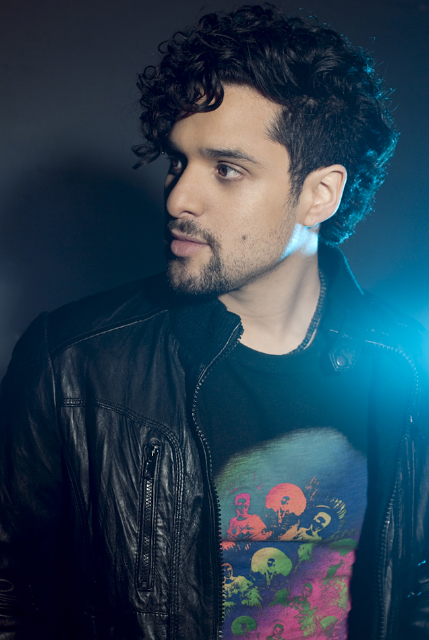 "No man, it wasn't like that. The first time on set I thought; Wow these are both very good-looking people, better looking than me. For sure I wasn't the heartthrob. I mean, I have a few good angles but these people, man, they look great from any angle.
"Being MTV there will be a certain amount of drama involved and I had to learn to focus on that, because for me, it's all about the music. "
Solomon recently took the music off his upcoming album for a test drive in Vancouver's Club 560 and was knocked out by the response.
" We totally rocked the house" enthused the multi-instrumentalist singer/songwriter. " It was amazing and these were songs they hadn't heard before. The presentation went really well, we have a powerful light show that's very different and onstage it's two keyboards back to back and a laptop. I used to tour with a full live band but in the end it got too complicated. I'm really liking this setup I have now".
The format's in keeping with Solomon's notion of updated soul, as filtered through a Prince-ian sensibility, one that's shared by forward looking acts like Black Keys and Michael Posner. It's a sensibility which balances a solid feel for old school soul, funk and r'n'b and the suss to update it electronically without sounding like a Nineties nostalgia act.
Speaking of the upcoming full length, Solomon notes:" The album is most geared to my original, underground following; its appeal is to the Internet fan looking for intelligent music with heart. It's an album that people can listen to for a while.
"It's important to me that I make music for the right reasons. The right reasons are to communicate meaningful and uplifting content, music that will stand the test of time.
 " I'm aware of the nature of the business in that you have to satisfy the commercial side but I have to say that my music is primarily from the heart. If it doesn't satisfy that simple factor, I won't put it out. Even if something sound 'right' it doesn't necessarily mean it's heart music".
Currently, Solomon is putting the 'cherries on the top" of the soon-come album, as yet untitled, and dealing with a case of the wanderlust. It can't be easy for a person who's moved around as much as Solomon to put down roots and he's contemplating a move to the East Coast.
" No big reason, I just want to live in a place where, when it rains, it thunders. In Vancouver, it just rains." And it ain't purple rain either, so that's as good a reason as any for Eric the lone wolf to move on, taking the music with him.
www.myspace.com/ericsolomonmusic
www.facebook.com/ericsolomonmusic