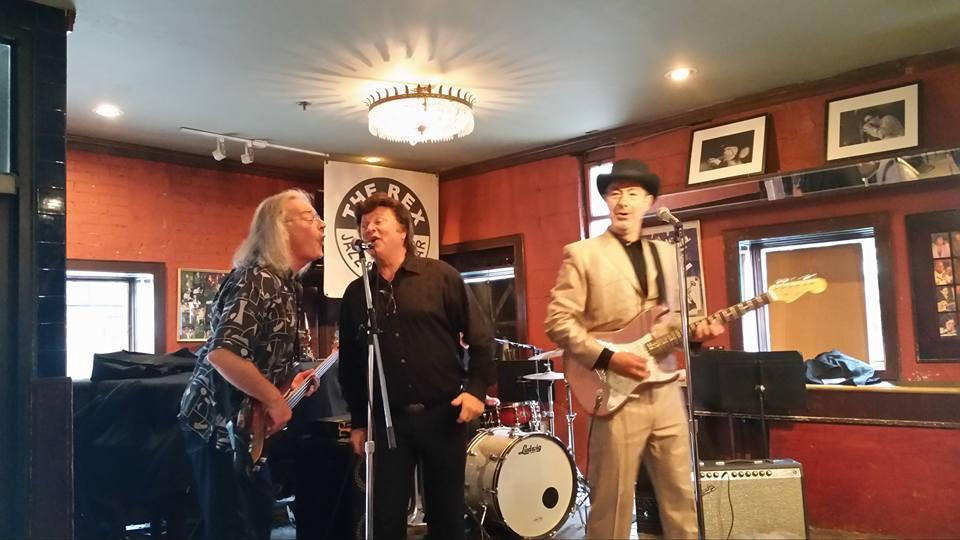 Fri Sep 25, 2015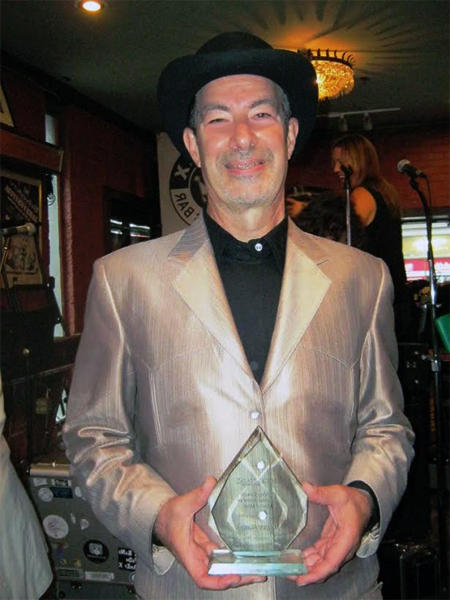 Danny Marks returned to his residency at the Rex Hotel in downtown Toronto on Saturday September 18th after a summer hiatus. At press time, it hasn't yet been determined how long this engagement will continue but if the packed house, standing ovation filled afternoon is any indication it should be a lock for the season. Marks and his two rock solid sidemen, Rodney St. Armand on bass and Leon Stevenson on drums are as tight a trio as you would hope to see. The one time member of Edward Bear (Canadian recording artists that had global success) has had a full career as a solo artist and blues artist winning awards, recording solo albums, hosting a blues radio show and a T.V. series, Cities In Blue, on the Hi-Fi Network. At the Rex Danny gets back to his rock 'n' roll roots with an entertaining and crowd pleasing repertoire and show.
On this day, with a packed house of his loyal and loving fans, Danny had a double dose of surprises. Our Editor-in-Chief and CEO Sandy Graham awarded Danny Marks the Cashbox Canada Magazine Music Legacy Award, only the second one to be awarded to date. It was presented to Danny by the first recipient, Canada's rock 'n' roll legend Bobby Curtola. "What an honour it was for me to give Danny this well deserved award of recognition." Curtola said after the presentation. "Danny is a true pro being both a gifted musician and entertainer. I have shared stages with some the best in the world, so I know talent when I see it. I love his energy and passion."
Bobby joined Danny and the boys on stage for a medley  of old rock and roll hits, including one Bobby had a hit with, "Corrina, Corrina". Said Danny Marks " Bobby Curtola sounds just like he did on his hit records, still sings them in the original keys and still loves singing them. I love it when a musical hero becomes a friend. Thanks Bobby for all you do and have done, and thank you Cashbox Canada for this award. I am humbled and proud."
A once again, congratulations Danny Marks on your Cashbox Legacy Award, well earned and well deserved.
Watch the live presentation here:
Cashbox Canada Magazine Award 2015 Danny Marks
https://youtu.be/qAYMah-pZvs