Fri Sep 27, 2019
Submitted to Cashbox Canada
Award-winning singer/songwriter Christina Martin has released her seventh and newest album, Wonderful Lie — including new single, "The Winner Takes It All." 
"I haven't split with anyone in a while, but when I sing this song it reminds me of how hard breakups can be," Martin shares.
"It's definitely a favourite of mine from my high school days, singing along and dancing to ABBA., before I knew anything about breaking up with someone or getting dumped."
The release of Wonderful Lie comes amidst Martin's extensive 49 date cross-country tour, from Newfoundland to British Columbia, with longtime lead guitarist and producer Dale Murray. Audiences will be treated to the newest music live throughout a combination of cozy house concerts via Home Routes (Chemin Chez Nous), as well as clubs, cafes and theatres.
Long known and lauded for her signature indie pop-to-rock style, Wonderful Lie sees Martin wading effortlessly into the roots rock and Americana sound pool. Among the album's 10 songs, four stand stellar as original compositions.
"Some of the songs on this record have been favourites of mine for decades. When I was living in Austin, a friend gave me a cassette tape of live acoustic recordings," she recalls of her time in Texas. "Shawn Colvin was on it, and I was enthralled by her performance of a song called, 'Even Here We Are, written by American songwriter Paul Westerberg.'
That's when I started listening to Paul, and one of my favourites of his was always 'It's A Wonderful Lie'.
"This year felt like the right time to explore our take on six of my favourite songs," she continues on the breadth of this, her seventh release. "The tie that binds across this album is that all the songs are mostly very stripped down in nature."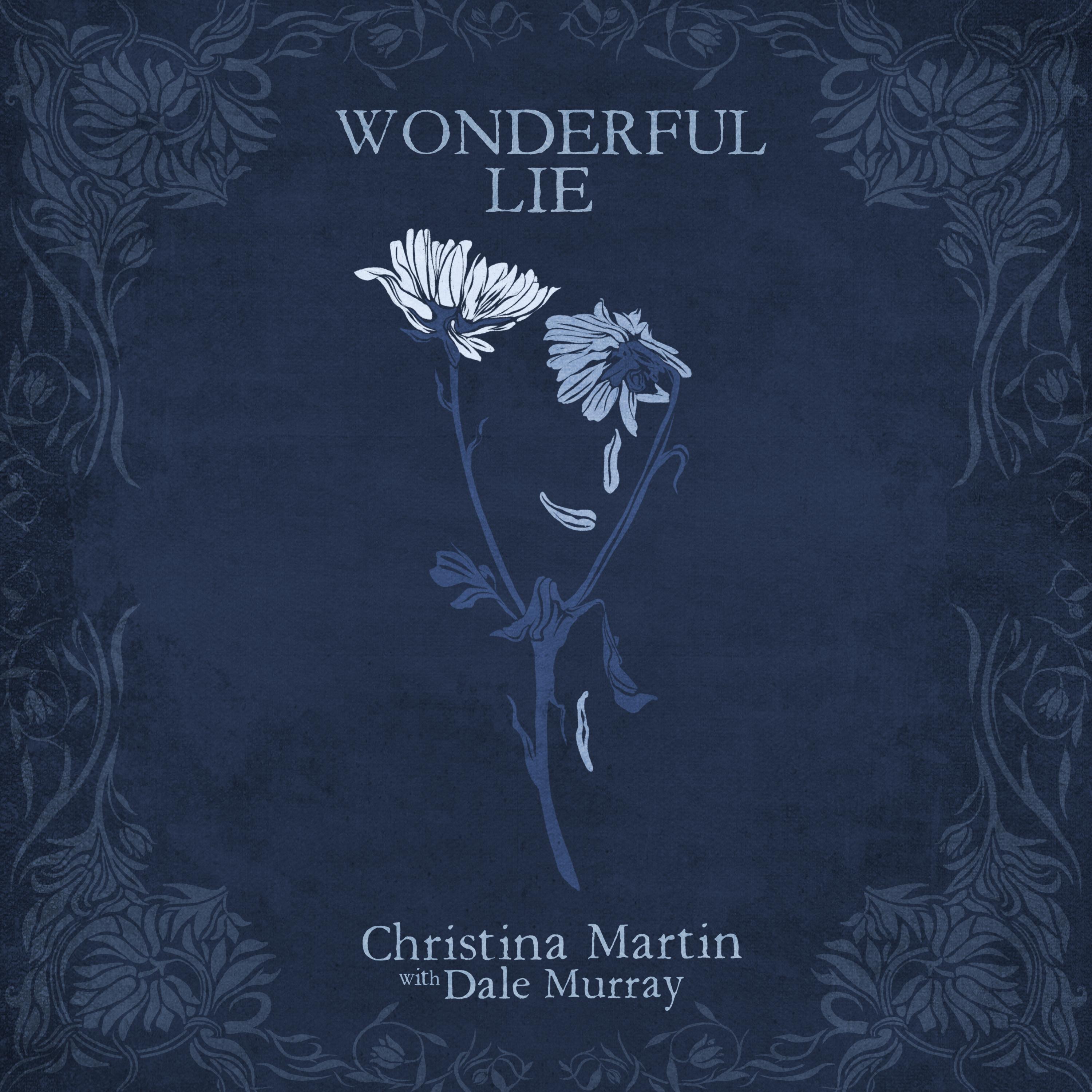 At her Canadian tour dates, Martin partners with The Centre for Addiction and Mental Health to promote the work of Canada's largest mental health and addiction teaching hospital.
"I lost a brother to an overdose in 2013, and I wish I had more understanding and knowledge to support him when he was alive," shares Martin. "Improved education, access to treatment, individual and family support… Every ounce of me knows that these things save lives.
"My role as a change agent is to share stories, which have healing power. When we can talk about the tough stuff, we help eliminate stigma and shame surrounding mental illness and addiction, and people are more likely to ask for help."
Christina Martin kicked off her Canadian tour September 13, 2019.
September 28 @ The Vinyl Garage House Concert, Pasadena NL
October 3 @ Ellena's Cafe, Napanee ON
October 4 @ Batstones Northern Ramble, Renfrew ON
October 5 @ Kaffe 1870, Wakefield QC
October 6 @ The Old Church Theatre, Trenton ON
October 8 @ Mellville United Church, Middlesex Centre ON*
October 9 @ Fromagerie, Sudbury ON
October 11 @ LopLops Lounge, Sault Ste Marie ON
October 12 @ Algoma House, Thunder Bay ON
October 15 @ House Concert via Home Routes, Winnipeg MB
October 16 @ House Concert via Home Routes, Winnipeg MB
October 17 @ House Concert via Home Routes, Rossburn MB
October 18 @ House Concert via Home Routes, Wawanesa MB
October 19 @ House Concert via Home Routes, Boissevain MB
October 20 @ House Concert via Home Routes, Cartwright MB
October 22 @ House Concert via Home Routes, Pilot Mound, MB
October 23 @ House Concert via Home Routes, Holland MB
October 24 @ House Concert via Home Routes, Altona MB
October 25 @ House Concert via Home Routes, Winnipeg MB
October 26 @ House Concert via Home Routes, Winnipeg MB
October 31 @ Artesian, Regina SK
November 3 @ House Concert, Valley View AB
November 4 @ Ironwood, Calgary AB
November 7 @ The Heatly, Vancouver BC
November 8 @ Bez Art Hub, Langley BC
November 9 @ The Dream Cafe, Penticton BC
November 13 @ The Bassment, Saskatoon SK
November 14 @ The Sunset Saloon House Concert, Winnipeg MB
November 15 @ Midtown Stage, Dryden ON
November 16 @ House Concert, Red Lake ON
November 19 @ Hugh's Room, Toronto ON w/ Crissi Cochrane and Mary Stewart
November 20 @ House Concert, Montreal QC
November 22 @ Tipsy Muse, Fredericton NB
November 23 @ Oxford Capital Theatre, Oxford NS
November 29 @ The Carleton, Halifax NS
ABOUT CHRISTINA MARTIN
Christina Martin is a multi-award winning Canadian singer-songwriter whose style has been described as an effortless union between Americana and Pop/Rock.
She's dedicated herself to creating music about love, perseverance, and tougher subject matter.  Martin has been relentlessly recording and touring in Canada and in the UK and Europe, building connections at venues big and small, singing songs about loss, love and perseverance. Her songs have been featured in films and television, and she's performed at music festivals around the world (Rolling Stone Weekender Festival, Area506 Festival, RBC Ottawa Bluesfest, Belfast Nashville Songwriters Festival, Folk Alliance International and Reeperbahn Festival).
The Winner Takes It All
https://youtu.be/6q6bIuHGjjw
For more visit https://www.christinamartin.net/