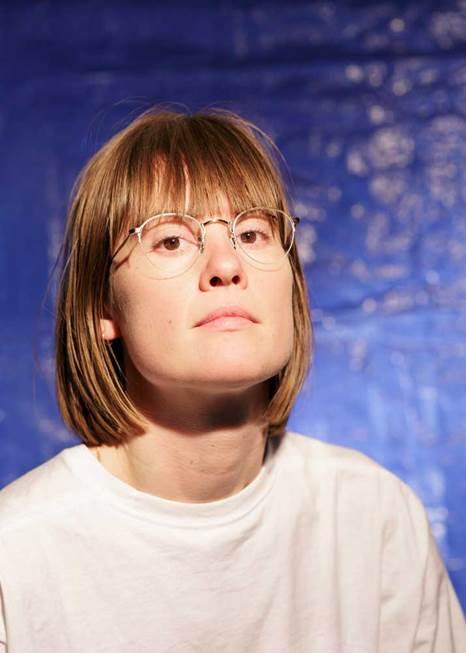 Fri Dec 09, 2016
Not at all Christmassy but bright fun all the same is "St Lucia", newest video from artpop crew Bernice, pairs soulful vocal melodies with playful sonic tripouts. Bernice vocalist/songwriter Robin Dann says artist Sonia Beckwith-Cole, who directed the "St Lucia" video, was the clear choice – "Her animation felt completely right to me, and I knew she would make something so beautiful for the song's world."
"When I first heard the song I imagined pinks and blues, a lot of textures and water, water, water," director/animator Sonia Beckwith-Cole says of her inspiration for the video. "The song talks about how as a woman you are connected to a lineage of women that are a part of you, and contribute to who you are, while somehow still being distant. The verses bring up these complicated feelings and the chorus brings us escape from these worries to be present in a moment of joy. The woman in my story starts out in a confused wandering state surrounded by dark, obscured imagery. When she finally dives off the edge of a waterfall the imagery becomes bright, colourful and full of movement and she finds solace with friends in the water."
"St Lucia", the bouncy, maximalist R&B track produced by Grammy Award-winner Shawn Everett, is inspired by Robin's great Auntie Irene and is about maternal ancestry and the traits we know or don't know we embody from those who came before us. Born to a musical family, the daughter of a symphony harpist and the former Toronto Symphony Orchestra's principal violist, and a graduate of Goldsmiths' MA in Music, Dann's background, formal training, and experimental sensibilities developed into sparse arrangements and pop-minded songwriting, often following curious and unexpected paths. Bernice's members and collaborators include longtime Owen Pallett collaborator Thom Gill (keyboard/sampler), Colin Fisher (guitar), Daniel Fortin (bass), Philippe Melanson (drums) and Felicity Williams (supporting vocals). All are professional musicians from Toronto's music community and members of Owen Pallett, DIANA, John Southworth, Bahamas, Martha Wainwright, The Barr Brothers, and many others.
Bernice's upcoming album was co-produced by Grammy Award winner Shawn Everett (Alabama Shakes, Lucius) and Matt Smith (Owen Pallett) and co-mixed/mastered by experimental musician Sandro Perri (Polmo Polpo).
Returning to the Christmas front, Toronto singer, songwriter, music instructor and actress Melanie Peterson released a new original holiday single and accompanying video called "Santa's Sleigh", and held the single release party at Sauce in Toronto December 10, 2016. "Santa's Sleigh" follows Peterson's path of story-driven songwriting and folk-pop melodies. The single was produced by Juno and Polaris Music Prize award winning producer, singer/songwriter, composer and sound engineer Chris Birkett at Revolution Recording in Toronto (with Peter Collins on bass and Pete Lambert on drums), and is now available online on iTunes and at www.melaniepeterson.bandcamp.com.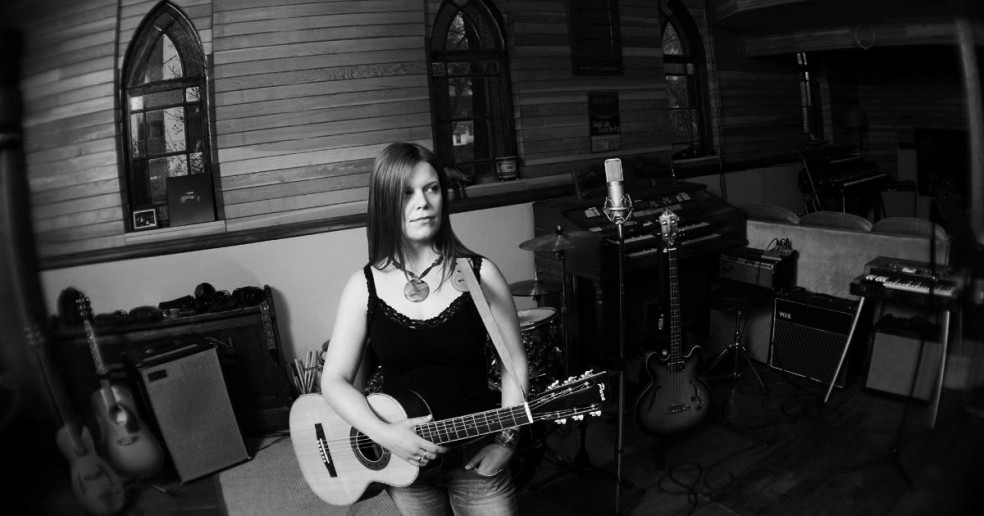 Melanie Peterson (who has previously appeared as a radiologist in an episode of CTV's Saving Hope) states, "So excited to release and play live a stripped down, folked-up version of my new and first ever original Christmas single 'Santa's Sleigh'! When recording this song with producer Chris Birkett we totally went for it and it's so wonderful to share and celebrate this with everybody during the holiday season." Melanie Peterson and trio members; Mitch Girio (guitar), Peter Collins (bass/backing vocals) play Another Christmas cookie all the way from Saskatoon, SK and it's a daring one. Inspired by current events and the holiday season, Jen Lane recruited producer and multi-instrumentalist, John MacArthur Ellis, to put her own spin on the Pretenders classic "2000 Miles"!
"I think most people think this song is about the distance between two lovers over the holidays. For me, I felt a sense that it was about a father going off to war whose family hopefully anticipated his return at Christmas time. With war sadly still playing such a huge role in the headlines, I was compelled to cover it. The truth is however, that this song was written for the Pretenders' original guitar player, James Honeyman-Scott, who passed away the year before the song was released. Whatever it means to you, I hope it brings some holiday spirit and gratitude into your hearts as it did for me!".
Jen Lane is a veteran singer-songwriter and recording artist. Her most recent release, "This Life of Mine", is a strong statement by an artist who is able to honestly, and with great passion and depth, sing about the ups and downs of life, and finds Jen in the exact place that she has always meant to be; at the very heart of where roots, folk, and country music harmoniously intertwine.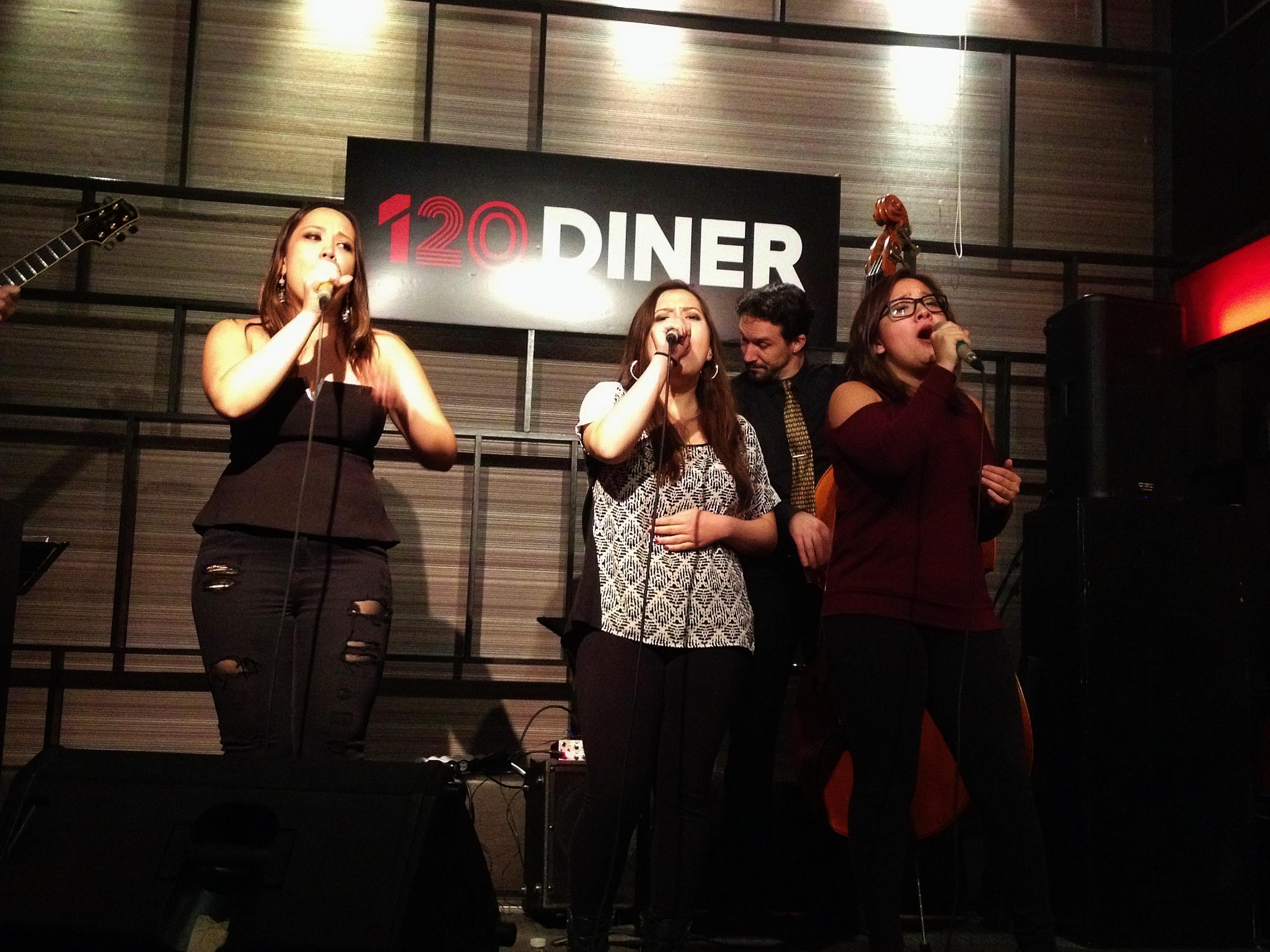 In The 6ix nothing says Christmas at Hugh's Room more than the annual Celebrate The Season from Mississauga's Ault Sisters. Joined by Chris Bruder [piano], Tom Altobelli [bass] and Ethan Ardelli [drums] the sisters will bring their very special harmonies and spirit of the season to Hugh's Room for the 10 th year! All afternoon the Ault Sisters will engage and delight their audience with their unique and distinctive sounds. They have the sibling harmony thing down cold and the Sisters take a palpable delight in knocking it outa the park every time. And, of course the jolly old man in red has cleared his schedule to make an appearance during the afternoon!
Hugh's Room • 2261 Dundas St. West, Toronto, ON • SUNDAY, DECEMBER 18 • 1PM •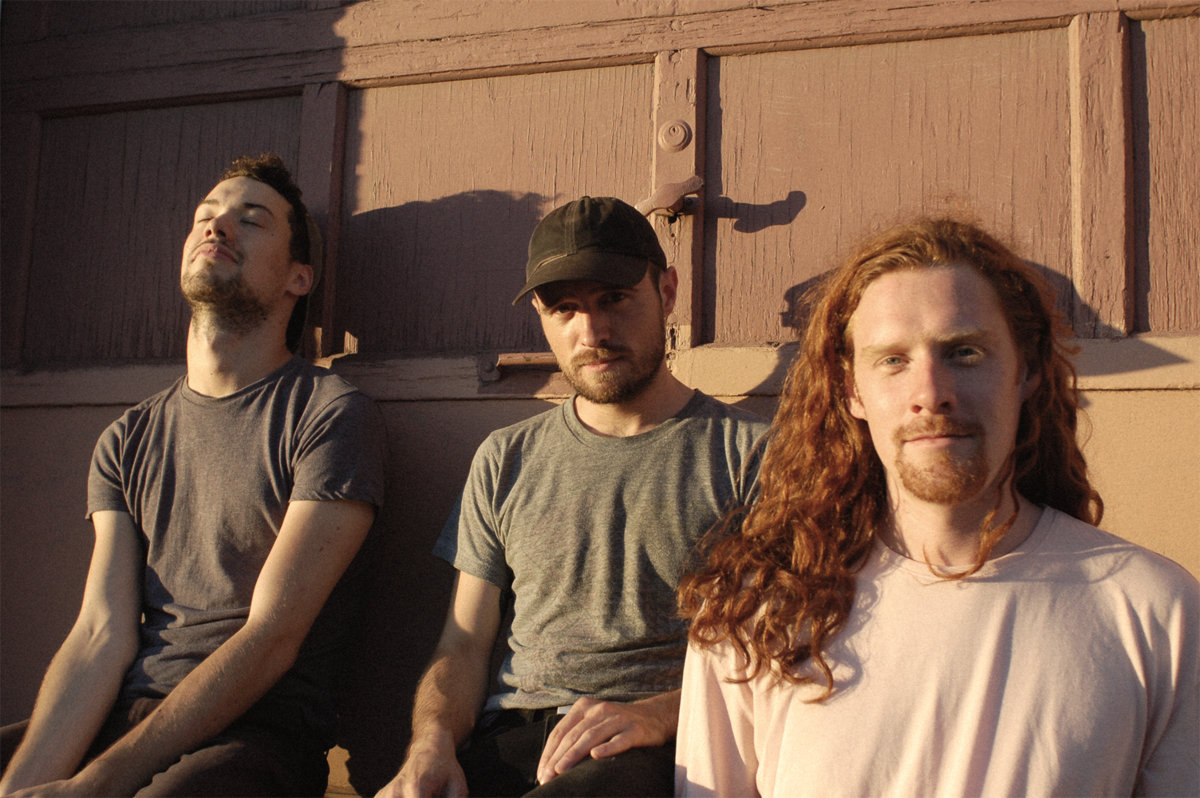 Montreal synthpsyche trio Saxsyndrum have a new single " Up To You ", which is out as a 7" vinyl with a special dub version on the B-side. "Up To You" premiered on NOISEY . Listen and share the single via Soundcloud ."The tune is about the fate of a relationship being questioned, and ultimately relinquished. The initial exuberance of anthemic synths were composed while immersed in loving partnerships, but the forlorn lyrics and wounded harmonies arose from the fallout of two long-term relationships. The song is at an emotional crux, on the precipice of separation and acceptance. In the end, "Up To You" offers a glimmer of hope in the wake of loss."
Musically, "Up To You" picks up the pace from last single "Dawn Breaks." AP Bergeron delivers crisp vocals mixed over Switchenko's meandering sax and Schofield's thick beat. On this release, they continue to toy with pop idioms that are laced with the band's intrinsic experimental-electronic origins. On The B-side , the dub version takes the core sentiment, imbued by drum & bass, and stretches out reversed melodies and lyrical fragments with tape delay to suspend moments in total free-fall. "Up To You" will be released on 7" vinyl by Oh Hi, featuring the single and dub versions, with artwork by Danica Olders.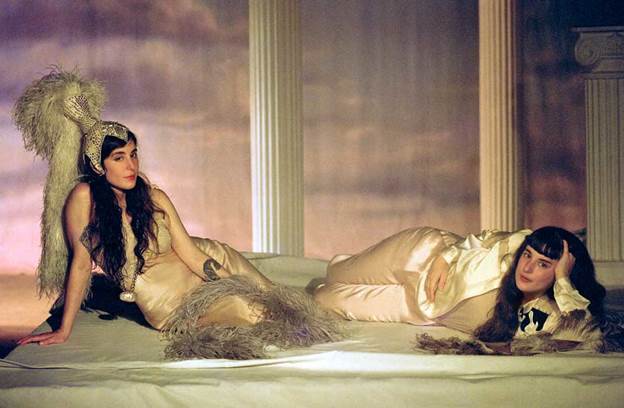 Following the excellent reviews for their just-released album, Do Easy, Tasseomancy have shared a surreal video for album cut "29 Palms". Of the video Tasseomancy say: "The video for 29 Palms was created by our friend, the very talented visual artist Jesi Jordan, on one of her many worldwide adventures. To us, this song encapsulates so much: written for women; for artists and for any human who has ever felt themselves falling into nothingness while grasping at their own poetic string. Whether it be a loss of self, loss of another or an attempt to create meaning in what has so been recently confirmed to be an unjust and crazy-cruel world. Jesi's video is like a friend who calls us up on the phone early in the morning and gently reminds us that life is not elsewhere but is happening by the touch of our own hand in this very moment and that's all we've got."
Sisters Sari and Romy Lightman, aka Tasseomancy, are former members of queer cold-wave band, Austra. Channeling their former forays in psychedelic folk into a kind of lushly accessible, warmly experimental dream-pop along with bandmates Johnny Spence and Evan Cartwright, they explore manipulated sounds, all with mood in mind. Assisted by friends Ryan Driver (flute), Simone Schmidt (voice of a young Neil Young), and Alex Cowan (Blue Hawaii) that exploration reaches full bloom on Do Easy, the sound of a band hitting their richly imagined, luxuriously executed stride. And, wealth of evocative references included, making it all sound easy. The ladies debark for a European tour that'll see them through Feb. and some of Mar.
For those of you who may have wondered, Tasseomancy is a divination or fortune-telling method that interprets patterns in tea leaves, coffee grounds, or wine sediments. Or Maybe song lyrics and rhythm patterns?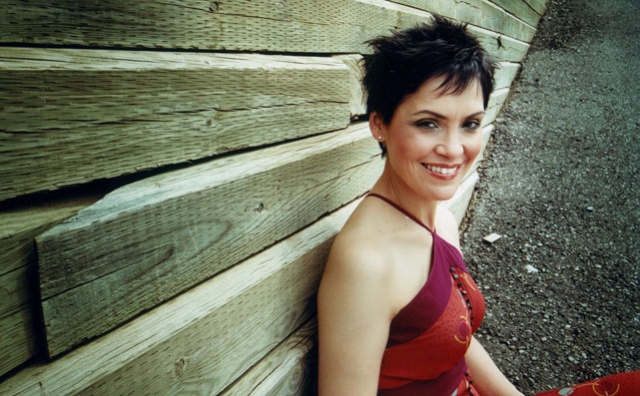 Susan Aglukark is one of Canada's most unique and most honored artists. An Inuk from Arviat, Nunavut, Susan has been walking in a tension between two worlds, a defining note in her remarkable career.
She was a rare and exotic presence in the mainstream music world—an Inuk woman, a modern woman, a strong woman with something important to say is sometimes very rare in the entertainment industry — Susan embodied pure, graceful honesty and strength. As her songs climbed the charts, her stories and her candor about the struggles of the Inuit and Aboriginal communities, and her bravery as she opened up about her own anger and struggle won her an audience beyond that of most pop artists.
Aglukark's musical success is even more interesting when you realize she didn't start her career until she was 24, with no modern musical orthodoxy to draw on Aglukark was free to respond to the sounds and styles that touched or motivated or inspired her. The (real) appeal of her music is that in an era where the most popular music is often less relevant than style or mood, her lyrics are where she lives. "The songs are driven by the stories. It's all about the stories."
As much as she writes and sings about her people, the songs Susan Aglukark creates have something in them that speaks to from, ("Bridge of Dreams") to an gentle anthem for peace and tolerance, ("O Siem"—joy in community), Aglukark's artistic vision is ultimately a universal one.
Susan Aglukark plays Hugh's Room Wednesday, December 14, 8:30PM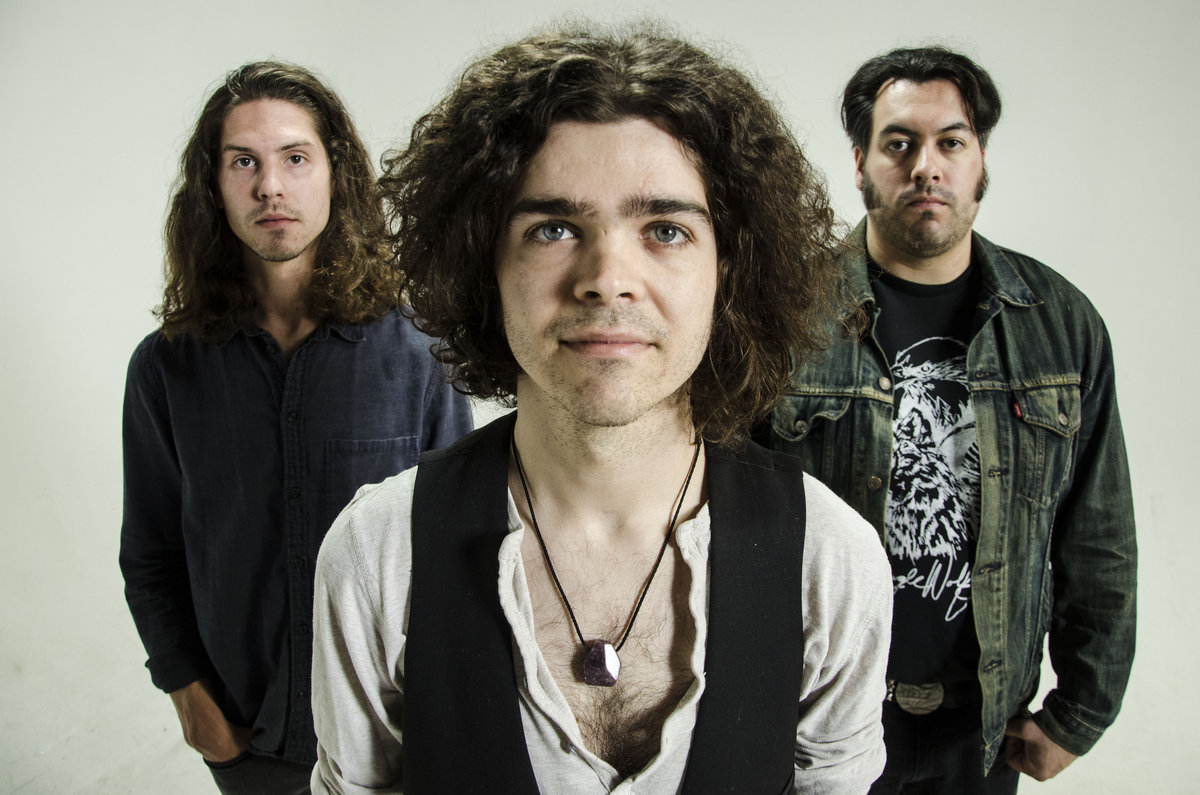 Debut EP from a fave neopsychedelic band good at rolling back the years with a contemporary twist. Psychic Mind is a Canadian/American rock group based in San Francisco, California. Often associated with 60s/70s psych pop, krautrock, and prog/alternative rock, the band seeks to transcend genre bias offering a refreshing take on their coveted influences. The group formed in 2015 as a three piece fronted by Matt Stein (guitar, lead vocals) of east all of us, whether it's the longing of a woman growing old for the traditional life that she was taken away coast indie pop outfit Sky Ship, after a jam session including Ron Dore (bass, backing vocals) and Nick Stein (drums) of Presley & Wet Hotline. They were inspired to choose a name that would both reflect the nature of improvised music and how action/reaction is very much the fabric of perception. Thus, Psychic Mind was born.
With syrupy guitar riffs, hard hitting drums and full figured bass lines, Psychic Mind hit the scene officially in 2015, offering some self-recorded cassettes and playing with other Bay Area hard rock outfits, creating buzz throughout the year. In the summer of 2016 the group came into its own with Nick joining his bandmates in songwriting, offering compositions for the group to be arranged with him on guitar, keys, and flute. With this new blend, Psychic Mind has presented their most concise, yet most complete effort to date, in the form of a 5 track self-titled EP. With a rotating cast of live drummers, the group is on track for a late fall vinyl release and a respective west coast tour to match. Check out the EP at Bandcamp.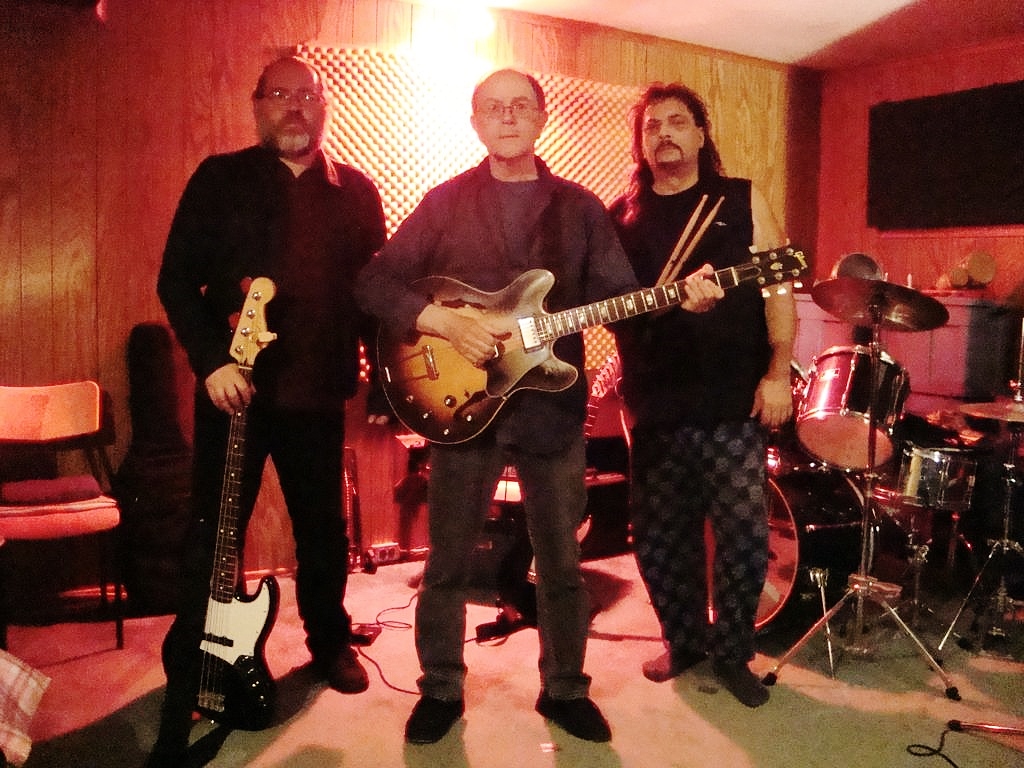 BITS'N'PIECES- Founded by singer/songwriter/guitarist Alex Radeff as a vehicle for his eclectic songs, Donkey is a classic, original rock/pop group based in Toronto. The project gathered critical praise with independent releases in the mid/late 90′s. High profile media figures such as Moses Znaimer, Gary Topp, and Gino Empry heard and supported the group's musical/artistic direction. The College Music reviewed Donkey as a band that is "all about music, not about attitude" and Radeff as a "guitar genius".
Building a loyal following as a trio in Toronto's live music scene, Donkey maintained an extensive and consistent stream of club dates in established Toronto venues such as the Horseshoe, El Mocambo, The Rivoli and the Opera House among others.The debut CD "Kickback" featuring the song " Wartime" a hit in Romania where it lodged in the Top 20 for 14 weeks. Two excellent headlining dates at Toronto's original Hard Rock Café followed and the band continued its busy schedule. 2003 saw the release of the successful "Nodding At The Universe" which kept the band gigging for over 120 one night stands till the end of 2010 including 11 consecutive Saturdays at Hoop's in the heart of downtown Toronto and an opening slot for British rock legend Arthur Brown who praised Radeff's songs. Donkey's third CD "The Calling Of The Streets" was released in 2009 to enthusiastic reviews praising it as the project's best work to date. Apart from Radeff's original songs, they play rock covers by artists as diverse as Pink Floyd, The Beatles, Rolling Stones and Tom Petty, reggae by Bob Marley, blues from B.B. King and Robert Johnson and always more than a few improvisational surprises.
The venue and clientele usually determine the ratio of covers to originals. The live line up for Donkey is Alex Radeff on guitar/vocals, Terry Kavanagh on drums/vocals and dynamic bass player/guitarist Anton Parfenyuk who has brought new energy to their sound. The band has continued to evolve creatively, writing, recording and consistently performing in Toronto and southern Ontario, most recently sharing a bill at The Rivoli with legendary Toronto original music pioneers Johnny & The G-Rays and The Mods. .This is all by way of introduction to current album Furthermore..., a tasty and idiosyncratic collection of Sixties inspired barroom rock that references that time when Nick Lowe and Graham Parker were peaking.
As seen through Radeff's unique sensibility, there's room for everything; vintage psychedelic sonics on "The Donkey & The Unicorn," minor-key balladry of times and loves lost on "I Stayed in Hamburg," "I Should Be With You" and killer closer "The Day We Said Goodbye", and the heavy chugging rock riffs informing "Nocturnal Awake" and "Tent City". Plus a heaping helping of the Donkey idiosyncrasies on "Tent City, "Strange Cat" and "I Beg To Differ", to which new bassist Parfenyuk took like a polar bear to an ice field.
Dude's no lightweight when it comes to lyrics either. Many of the angsty tunes are looking deeply into places of aloneness and alienation, looking at means to identity and community. Man's canny enough though to leaven it with enough musical glitter and flair that even the most thought-provoking moments never drag you all the way down to the floor without putting a rolled up jean jacket under your head.