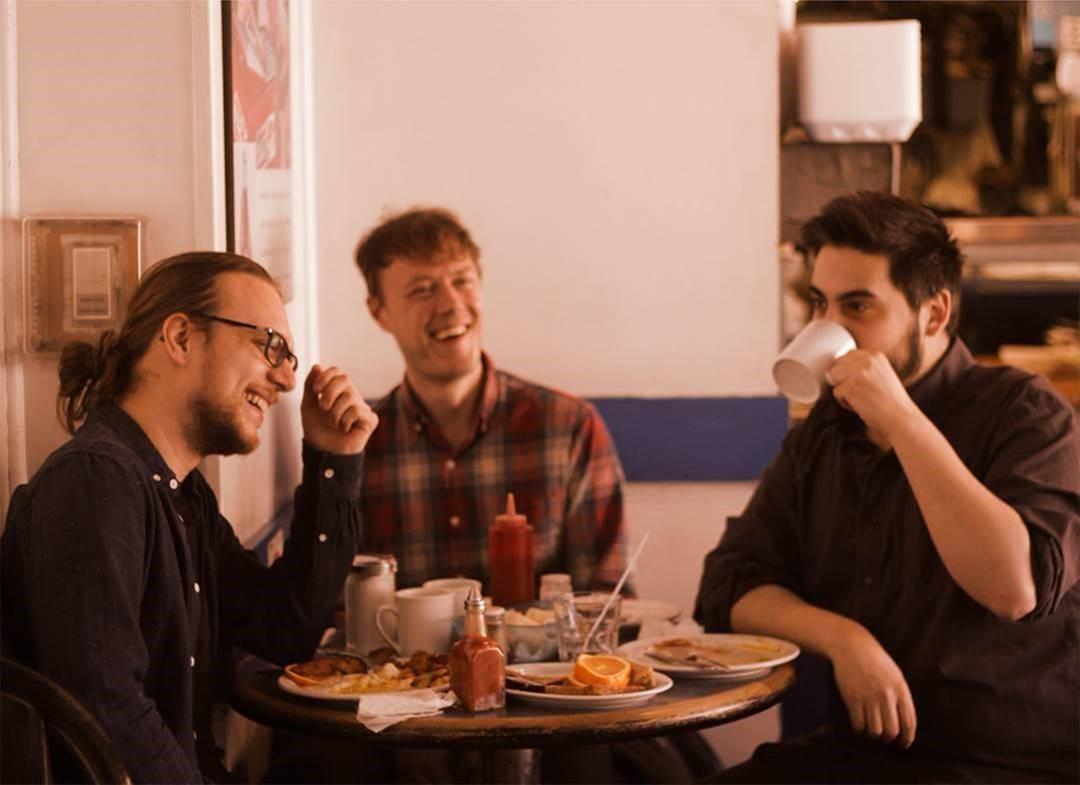 Fri Feb 01, 2019
This week it's about music I wasn't sure about but kept going back anyway.
Soulful, jazz/funk Hammond B3 organ trio JV'S Boogaloo Squad has dropped debut single "SQUADZILLA" (Flatcar Records, Fontana North) and it's out now and available wherever music is streamed or downloaded. The single is from their soon-come debut album Going ToMarket, which is also now available for pre-order.
They've been described as a classic organ trio, very into moving the genre forward, lively showmen who deal in the musicianship of the highest quality, take their craft seriously but know how to have a good time."
Winnipeg native and now in-demand Toronto keyboardist Joel Visentin joined up with on-the-scene musicians, guitarist Adam Beer-Colacino and drummer Jeff Halischuk, to form JV's Boogaloo Squad, in 2015. The musical connection was immediate and electric, the chemistry palpable, and all three instantly recognized that they had stumbled on something greater than the sum of its parts. They have since honed their neo-vintage sound on the club circuit in Toronto, becoming a regular fixture at The Rex, as well as playing festivals like the Markham Jazz Festival and the TD Toronto Jazz Festival. In Markham, they had the great fortune of playing before living jazz organ legend Dr. Lonnie Smith.
The group crafts a soulful sound that is simultaneously lost in the thrill of the moment while evoking a timeless nostalgia, as in "Squadzilla," an up-tempo funk anthem with that classic Hammond B3 jazz organ sound, leaning into the funk with drummer Jeff Halischuk holding the groove along with superbly executed congas by percussionist Michel Dequedo. The dynamic horn lines shine on while guitarist Adam Beer-Colacino, saxophonist Kelly Jefferson, and organist Joel Visentin solo impeccably throughout. The whole thing percolates at a winning pace. Visentin says, "For this tune, I wanted to show that while JV's Boogaloo Squad is a tight, fun unit, we can also be larger than life."It is jazzy, it's bluesy, it's funky, it takes elements of pop music rolling in the deeps and this act is standing on the edge of something special.
Boogaloo Squad Tour Dates
Friday, February 15th | Musikkii Café | Kingston, ON
Saturday, February 16th | Black Horse | Peterborough, ON
Sunday, February 17th | Avant Garde | Ottawa, ON
Monday, February 18th | Barfly | Montreal, QC
Thursday, February 21st | Burdock | Toronto, ON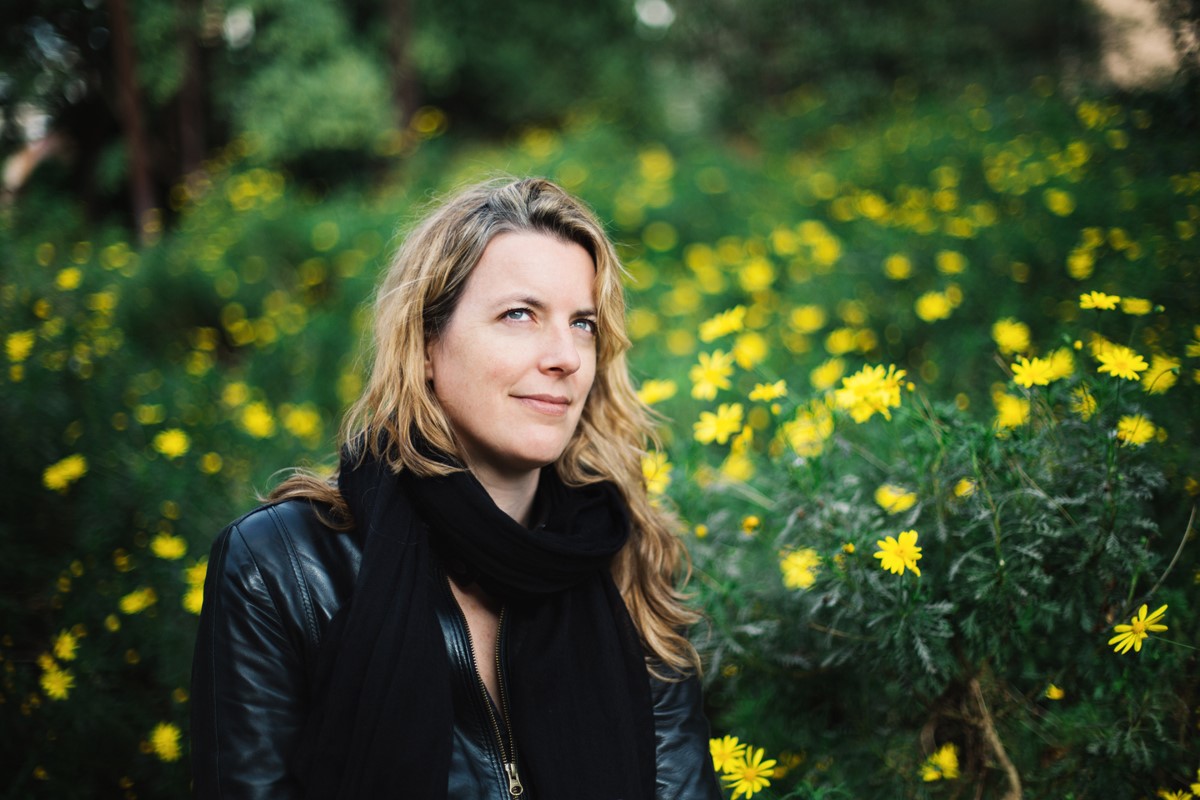 Barcelona's Dewinter (Marta Forns) has been riding a rising profile in 2018, and the best parts of all that writing and videoing and testing of her quirky electropop is on new EP, "Cold Like The Winter", 6 cuts recorded at Caballo Grande studios, where Cristian Pallejà, Ferran Resines, Dean Garcia and Alba Laguna collaborated in the production, post-production and arrangements. It's a dense mash of dream wave, synth pop and chill-wave on the bottom and sometimes falls all over itself but bears a hearing. The EP starts with the dream pop Mayflower, one every fan of Cocteau Twins or Beach House shouldn't miss. It is followed by"A * Ny * Way", which taps a disco root and layers of Abbaesque vocals, "MyActions" takes us to those 90 years where noise pop and experimentation with the most advanced synthesizers gave the world formations such as Medicine or even Nine Inch Nails, and Curve.
Next up is the tender and Cure-ish "Substitutions" with its own darkly romantic vibe, followed by a pair of Festival minded dance numbers, "You Will not", featuring a guest appearance from the operatic voice of Laia Vidal and the throbbing hive hump of "Things I Said". While the lady coversa fair amount of genre ground, the music's very steeped in romance on any number of levels.
Not that there's anything wrong with that. It's just that with the Catalan industrial krautrock of acts like Dexist and Pedro Parque dominating the electro scene in Barcelona, it'll be interesting to see how Cold Like The Winter will be received.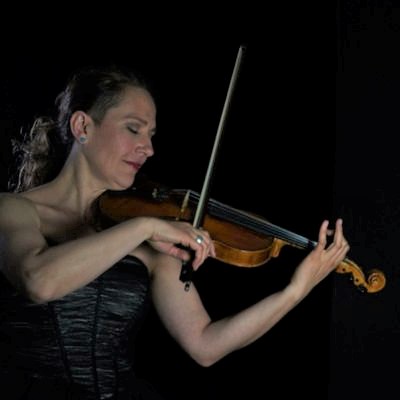 This one is a tricky listen at first, but totally worth it. Violinist Ivana Popovic's music reflects intimate portraits of existence, lived and imagined. It appeals to the most secluded corners of the human heart. Inspired by the ever-changing nature of memory, nostalgia, human bonds, crossroads, and meaning in life, her compositions have a strong classical music foundation and form, reflecting her professional training and career as a violinist and composer. They are also influenced by the other musical traditions she grew up within Serbia: gypsy and Eastern European Folk. Although mostly instrumental, Popovic's pieces are meant to tell a story; each is built around a specific event, image, or emotion.
Encompassing a 5-year composition period, the music on current album Bushes And Bombshelters voices a connection between two distant countries: Canada and Serbia. They are intimate, deeply human stories about land and journeys, friendship, love, human bonds, crossroads. With a wide range of stylistic influences and a distinct multicultural bend, this album will speak to Canadian immigrant communities from all areas of the world, responding to the common conflict of yearning for home, while eagerly anticipating a new beginning. Popovic harkens back to the sights and sounds of her childhood in Serbia on Bushes and Bombshelters, with allusions to favourite childhood playgrounds, the linden tree in her grandmother's front yard, small town squares, and gypsy street musicians. During periods of turmoil, young minds would often gather underground in abandoned bomb shelters (artifacts from the communist era) in pursuit of self-driven creative projects, hence the latter half of the album's title. These spaces were the birthplace of underground plays, poems, and music. Bushes refers to Ontario's natural landscape which has often been the catalyst for artistic creation across disciplines. The album represents a collection of impressions and recollections from both countries. An album with a visceral eloquence, deserving of finding an audience.
Here is the official music video for one of songs from the album. Was shot on a very cold December day in High Park .
https://www.youtube.com/watch?v=z6tFF1kf33A
The album release show is an afternoon event, Feb 10,2:00 PM, Gallery 345 345 Sorauren Ave. TO.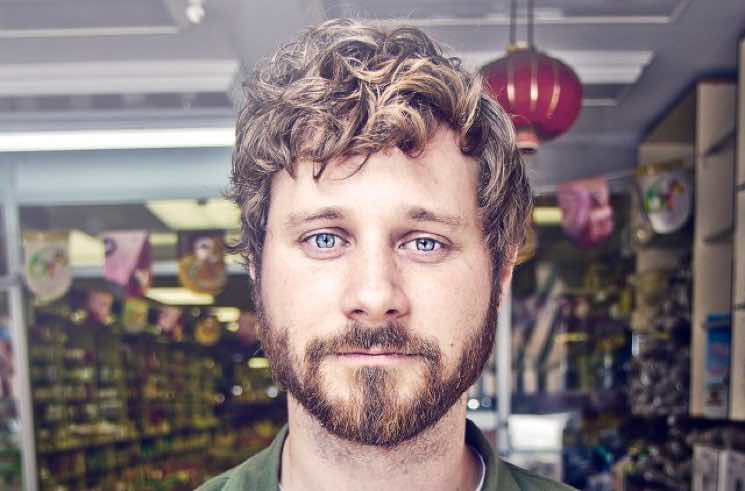 This one is mostly in the slightly unexpected category. Juno-winning, Vancouver singer/songwriter Dan Mangan is back with a new album, More or Less, whose lead single is a cover of R.E.M.'s 'Losing My Religion'. Yeah, a little odd in that it's not an original, but that's Mangan, always a little apart from the curve.Also, plenty business savvy, as "Losing My Religion" appears in the trailer for the new CBC TV series Unspeakable, which Mangan also scored.
"When I was a kid, REM was a staple in my household," says Mangan. "I remember air guitaring to this song with my brother and sister. It was such a massive hit but also so unlikely a candidate to be so. The chorus isn't really a chorus. It's long. It's repetitive. It's like a hypnotic cyclical trance of words that stick with you even if you have no idea what they're about. I really wanted to try and approach it from a new angle. There's no point in attempting to sing like Michael Stipe - there is only one Michael Stipe. So I tried my best to let it live in a new light while paying homage to the original."
Out via Arts & Crafts, More or Less is an inspired collection of wonderfully relatable songs that manage to eschew the confines of what you might expect from a singer-songwriter. Produced by Drew Brown (Radiohead, Beck) and Simone Felice (The Lumineers, Bat For Lashes), the 10 songs feel as timeless as they do progressive.
More or Less is an album Mangan claims "feels more like 'me' than ever. More sparse. Less meticulous. More kids. Less time. More direct. Less metaphor. More discovery. Less youth. More warmth. Less chaos."
In writing his new album, More or Less, Mangan wrote, like every writer is taught to, about what he knows. Or rather, what he knows now. "I wrote about warmth. I wrote about the feeling of building something when I was young, and the fear of losing it as an adult. I wrote about feeling overwhelmed. I wrote about being in love with someone with whom I spend a lot of time figuring out who is more deserving of a nap. I wrote about the power of what goes unsaid. More or less, I wrote about myself."
The recording process was piecemeal over several years and full of eye-opening experiences for Mangan. "Paul McCartney even wandered into the studio as we were listening back to a take of 'Lay Low'", says Mangan. "We ended up scrapping what he heard, but... well... he heard something I wrote. Let that be an omen."
Dan Mangan On Tour
Jan 31 - Toronto, ON - Danforth Music Hall
Feb 1 - Hamilton, ON - New Vision United
Feb 2 - Waterloo, ON - Maxwell's
Feb 4 - Chicago, IL - Schubas
Feb 5 - Minneapolis, MN - Turf Club
Feb 6 - Winnipeg, MB - Garrick Centre
Feb 7 - Saskatoon, SK - Broadway Theatre
Feb 8 - Edmonton, AB - Winspear Centre
Feb 9 - Calgary, AB - The Palace Theatre
Feb 10 - Lethbridge, AB - The Palace
Feb 12 - Vancouver, BC - Vogue Theatre
Feb 13 - Kelowna, BC - Kelowna Community Theatre
Feb 14 - Victoria, BC - Alix Goolden Hall
Mar 11 - Philadelphia, PA - Johnny Brenda's
Mar 12 - Washington, DC - DC9
Mar 13 - Boston, MA - Cafe 939
Mar 14 - New York, NY - The Mercury Lounge
Mar 26 - Los Angeles, CA - Hotel Cafe
Mar 27 - San Francisco, CA - Hotel Utah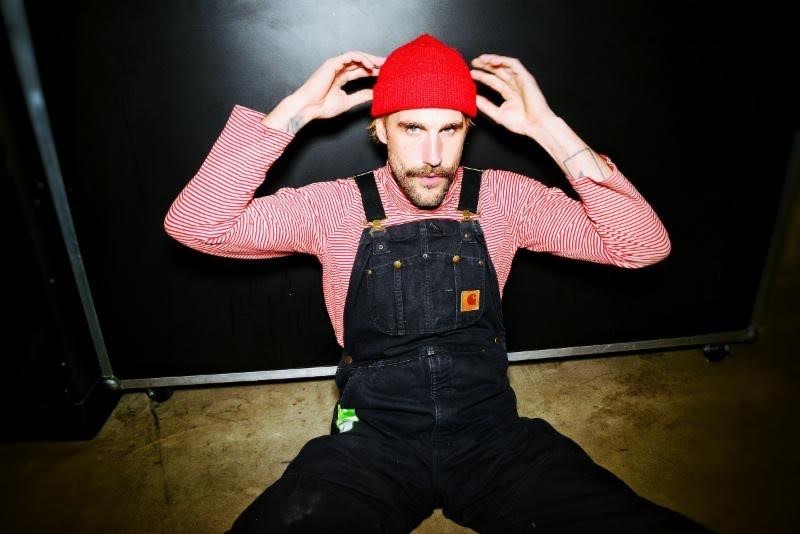 So, that thing I said about music I'm not sure of, well, here's the exception. Nashville altcountry muso Rayland Baxter is sharing a new video for his single "Hey Larocco" via Rolling Stone. Directed and filmed entirely on an iPhone by Asher Moss, the video is the second installment in a trilogy (which kicked off with the "Casanova" video in October) that sees Rayland on the run from the law.
It's off Baxter's most accomplished album yet, the current Wide Awake; musically eclectic, politically aroused and Baxter's pipes mixing up nuances nicely. The end result is a grabby collection of pop hooks that mix Beatles melodies with a bottom-end groove courtesy of Stax Records, sharply executed. All this was done in a factory being converted into a recording studio and owned by a pal of Baxter's. Fresh off a tour supporting the Lumineers and buzzing with studio worthy ideas, it was the perfect fit at just over an hour outside of Nashville.
"I knew I had a bunch of song ideas that I wanted to start getting going on, and I knew I wanted to go out to some place in the woods. I looked at cabins, Airbnb's, stuff like that," "Out there, sometimes other people were there in the studio, but for the most part, it was me and the coyotes and cornfields, so I was really loving it."
Away from it all seemed to have expanded his vision and sharpened his social commentary teeth in his very own 10 song state of the Union address, or, as it says on the opener, how it feels living in this "Strange American Dream."
"Just because I was by myself doesn't mean I wasn't tapped in. I wasn't just writing about a bird sitting on a tree. I was wide awake," says Baxter, speaking from New York City, where he's getting his new tour underway. "The news channel was always on. I was always overhearing about the Cubs winning the World Series, Donald Trump being elected, all the school shootings that were happening. There was no drowning out, nor would I want to drown it out."
Rayland is currently in the middle of a massive US tour, playing the biggest headline shows of his career including a nearly sold-out NYC date at Brooklyn Steel, and just added West Coast dates in March including a stop at the Teragram Theatre in LA.
Wide Awake is produced by Butch Walker (Weezer, Pink, Pete Yorn) and features Walker himself on bass, Cage the Elephant's Nick Bockrath on guitar, Dr. Dog's Eric Slick on drums, and piano wizard Aaron Embry (Elliott Smith, Brian Eno) on keys. Rayland's father Bucky Baxter contributes pedal steel, as does original Nashville cat Lloyd Green.
Listen to 'Wide Awake' on all platforms here: http://wideawake.raylandbaxter.com/
Rayland Baxter on tour
1/31 - Portland, ME @ Port City Music Hall
2/01 - Burlington, VT @ Higher Ground Showcase Lounge
2/02 - Boston, MA @ Sinclair
2/05 - Newport News, VA @ Boathouse Live
2/06 - Charlottesville, VA @ The Southern
2/07 - Charlotte, NC @ Visulite Theatre
2/8 - Asheville, NC @ The Grey Eagle
2/09 - Charleston, SC @ Charleston Pour House
2/10 - Jacksonville, FL @ Murray Hill Theatre Benefit Concert
2/27 - Vail, CO @ Burton Snowboard's US Open
2/28 - Denver, CO @ Bluebird Theater
3/02 - Boulder, CO @ Fox Theatre
3/04 - Omaha, NE @ Slowdown
3/05 - Des Moines, IA @ Wooly's
3/08 - Madison, WI @ The Sylvee
3/09 - St. Paul, MN @ Palace Theatre
3/10 - Milwaukee, WI @ Riverside Theater
3/13 - Tucson, AZ @ Rialto Theatre
3/15 - Tempe, AZ @ Marquee Theatre
I know it's cold all across the planet it seems, in more ways than one.
Warm it Up. Get out there and Support Live Music.