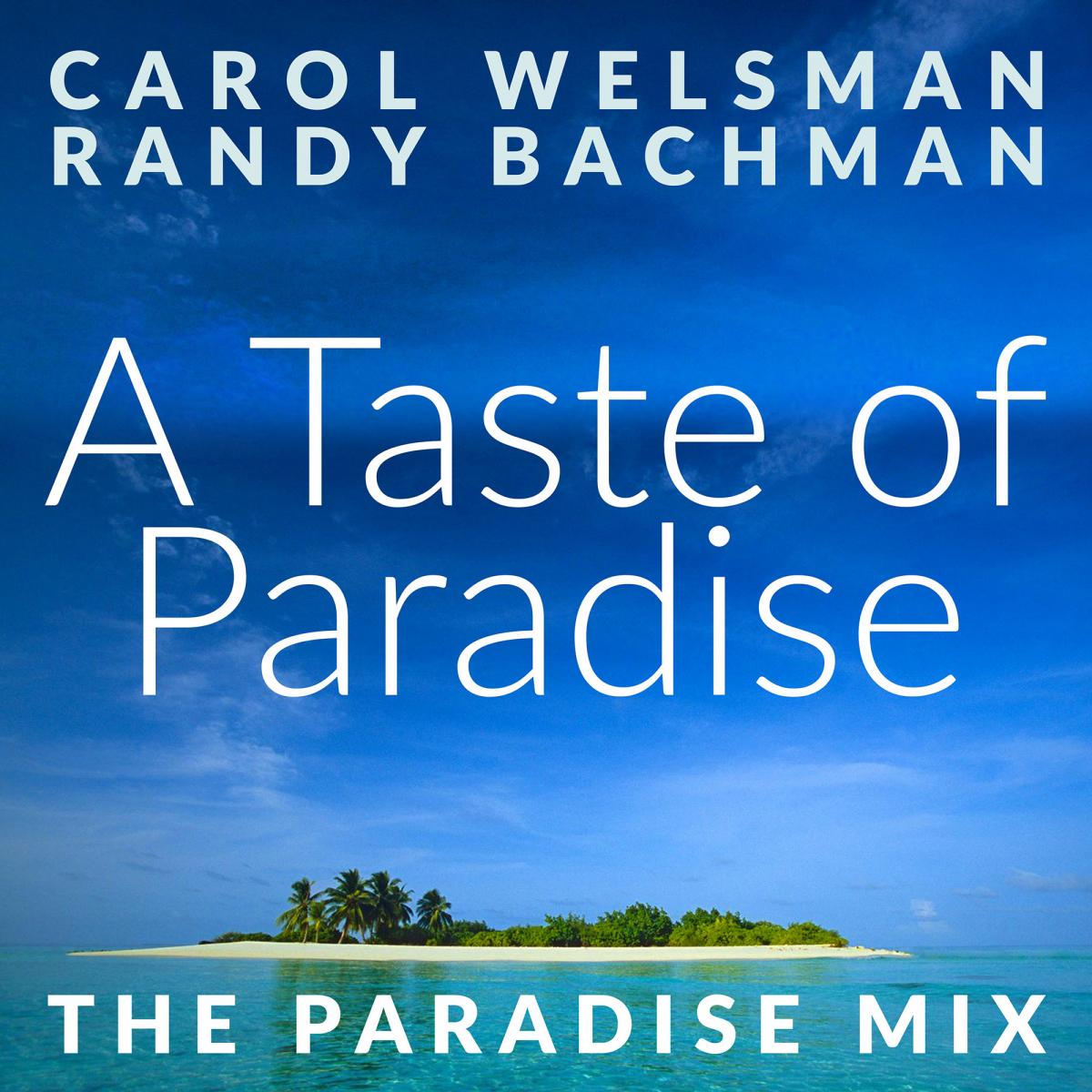 Fri Feb 19, 2021
This week we salute the venerable Yonge Street Mission. 381 Yonge St, Toronto 416-977-7259. Open Mon-Fri. 9-5.
The Mission usually feeds 6-800 people a week with its grocery services. Because of COVID-19, chief executive Angie Peters said demand has skyrocketed and the food bank is now stretching to feed nearly twice as many.
Stepping in with a cross-pollinated mashup for the ages. JUNO nominated jazz vocalist and pianist Carol Welsman is serving up "A Taste Of Paradise" her newly reimagined single with Randy Bachman — available now!
"I had the good fortune of meeting Randy recently," Welsman shares, "and, when I heard him sing 'A Taste of Paradise,' I immediately included it in my repertoire."
As founder of The Guess Who and Bachman-Turner Overdrive, and with multi-Platinum, chart-topping, and multi-award winning status in the sphere, Bachman is ultimately known for his rock-influenced songs — but notes early-life inspiration from guitarist Lenny Breau who introduced him to Bossa nova, and the music of Antonio Carlos Jobim.
The version with Bachman on guitar and vox is a fresh take on the initial version found on Welsman's recent album, Dance With Me (2020). Her 13th studio offering, the 11-track offering marked Welsman's foray into Latin jazz; it's an eclectic collection of International songs arranged among Latin rhythms.
The selections include popular Latin standards adapted into English, Great American Songbook standards, original compositions, and a duet with Grammy Latin superstar, Juan Luis Guerra on the title track and first single release, an English adaptation by Carol of his song "Si Tú No Bailas Conmigo" (If You Don't Dance With Me). Welsman's co-producer, Oscar Hernández, is a GRAMMY winning composer and arranger who was commissioned by Welsman to arrange all the music for the recording.
The bouncy bossa nova of "A Taste of Paradise — The Paradise Mix" and Dance With Me are available now
Tom Morello, Steve Earle, Jake Clemons, Ron James, Wayne Kramer, and Rusty Young are just a few of the over 50 artists set to take centre screen this month for the 12th Annual Light of Day Canada Online Festival this February 19th and 20th.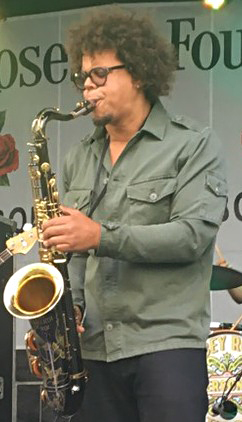 In its continued effort to raise funds for Parkinson's disease and cancer research and care, Light of Day Canada will host a stand-out series of musicians starting at 7:00pm EST both evenings. Tickets are $25.00 per night, or $40.00 for the two via danitix(dot) com.
After postponing 2020's arena show with Canada's Tim Hicks this past November, the Light of Day Canada team wanted to do something to keep moving forward. "We decided to do a virtual show with a mix of live and pre-recorded performances," Light of Day Canada President Dave Rotella shares. "The response by the artists was so positive and overwhelming, that's what led to adding a second night.
"Our first show in 2007 was at the old NFCVI auditorium in Niagara Falls. While the shows have grown since then, our main goal has always been the same: to raise money for Parkinson's disease and cancer, for both research and care.
"Together, we can all play a role in raising awareness and funds to assist those living with Parkinson's and cancer, and to one day eradicate these horrific diseases. We thank our communities, our artists, and our volunteers for all of their support over the years!"
In partnership with the Light of Day Foundation, the Light of Day Canada Foundation for Parkinson's Research and Care is a Canada Not-for-Profit Corporation which began in 2007 with two modest shows — one in Niagara Falls and one in Toronto ON. The success of the shows and the enthusiasm and support of the two communities helped expand the show to larger venues and eventually to Hamilton, Halifax, Kingston, and London — and now online.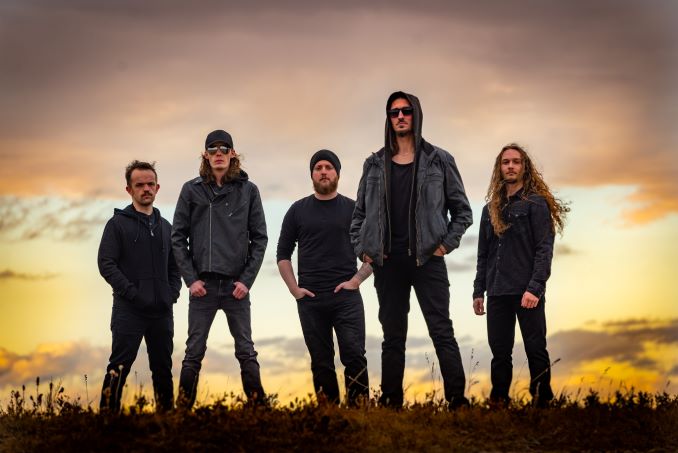 Calgary's Osyron is the most interesting prog metal band to bend my ears in some time. F'r instance, the current video "The Cross", off the criminally underheard  "Foundations" album of July 2020, explores Canada's dark colonial history.
The track /video reflects on Canada's history of colonialism and extreme religious expansion in its early birth by the European superpowers of the 16th and 17th centuries. Large populations of both English and French settlers found themselves amongst a free run, "lawless society" of First Nation sub-groups, which gave way to a ruthless chess match of assimilation and warfare; while unfortunately bringing both together many times.
The band adds: "This song looks back on how both religion and early extreme nationalism played a role in the branding of an ethnic group of people that were caught off guard by what was to come over the next four centuries."
Bear the Cross here.
Foundations has lots of twists and turns via strong musicianship and clever arrangements that make it a very likeable album. It'll appeal to a diverse range of metalheads, from fans of European power metal, to prog metallers, to fans of more modern metal.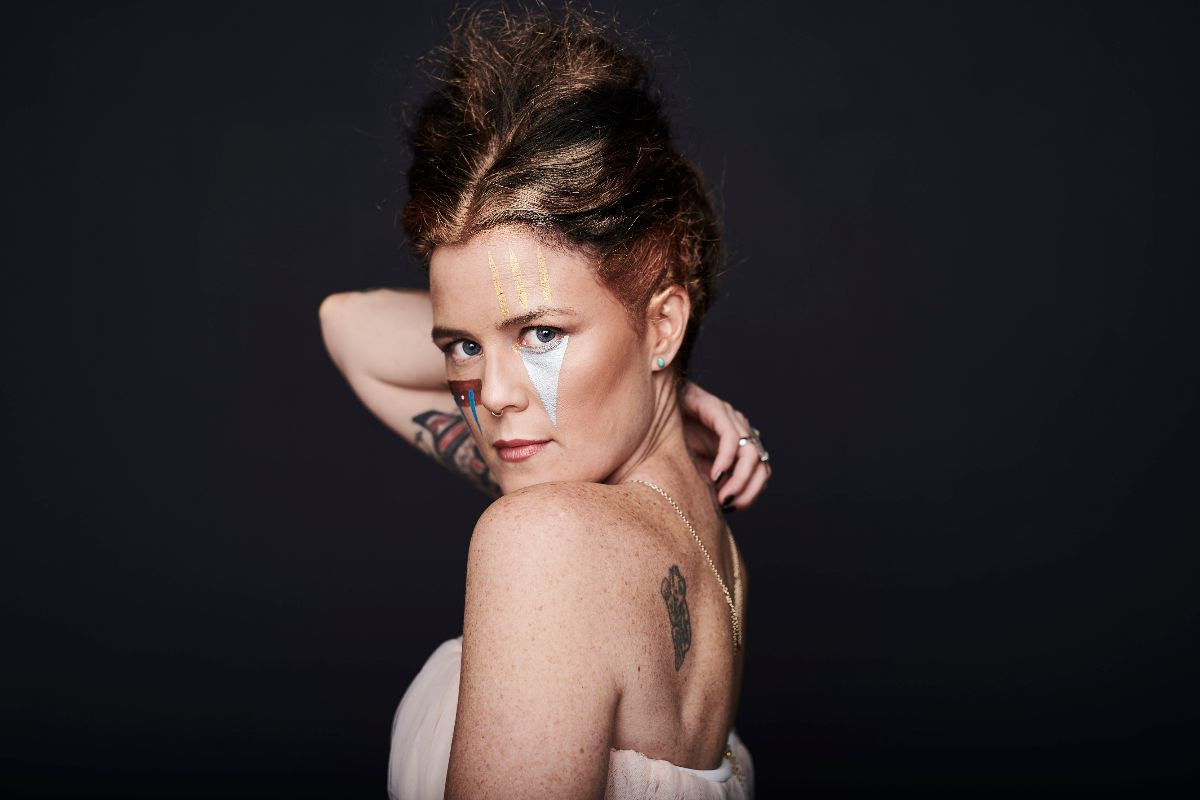 For the record,  iskwē | ᐃᐢᑫᐧᐤ is an artist – a creator and communicator of music and of movement, of pictures, poetry and prose. Through it all, she's a teller of stories that have impacted our past and will inform our future. Today, the JUNO award-winning artist announces her new project, The Stars - a reimagination of her album acākosīk, and shares the first single "Night Danger (Lovers Mix)
The album features new arrangements by Darren Fung of six songs with iskwē accompanied by a trio of piano (Michael Shand), cello (Mariel Gonzalez), and violin (Laura C Bates) recorded live-off-the-floor at Revolution Recording in Toronto and a dramatic orchestral reimagining of "Night Danger (Lovers Mix)" recorded with the FILMharmonic Orchestra (Prague).
Where acākosīk demanded our attention, The Stars invites us into an emotional and soulful experience with iskwē. The Stars will be released digitally March 5, 2021.
"While I wasn't physically in the room with the FILMharmonic Orchestra while recording, being able to finally have a long-standing vision of performing and recording with an Orchestra come to life was one of my happiest and most soul satisfying moments." iskwē continues; "I can't fully put in words the sensation it brought, but I felt a sort of bliss and pride like nothing I've experienced before."
Over the past year, iskwē has channelled her energy into creating art and expanding her professional experiences. In addition to recording The Stars, she and Tom Wilson have come together in a dynamic and soulful pairing. Their performances are magical, with chemistry and playfulness knitting together an Americana vibe. Their debut track, a cover of Tom's song "Blue Moon Drive" featuring Chuck Copenace on trumpet is out on the Red Music Rising label. Other interesting collaborations include a contribution to Splash'N Boots' recently released album Heart Parade and an upcoming dance mix of "Nobody Knows" by LA DJs Henry Strange and Suniel Fox. iskwē is also enjoying being a co-host of the podcast The Chesterfield produced by Friends of Canadian Broadcasting. 
Next up, An Evening With iskwē Thursday, March 4th @ 8 PM EST
Join iskwē to celebrate the release of The Stars. Register for your free ticket, or purchase a VIP Package add on @ www.iskwe.com
"Night Danger (Lovers Mix)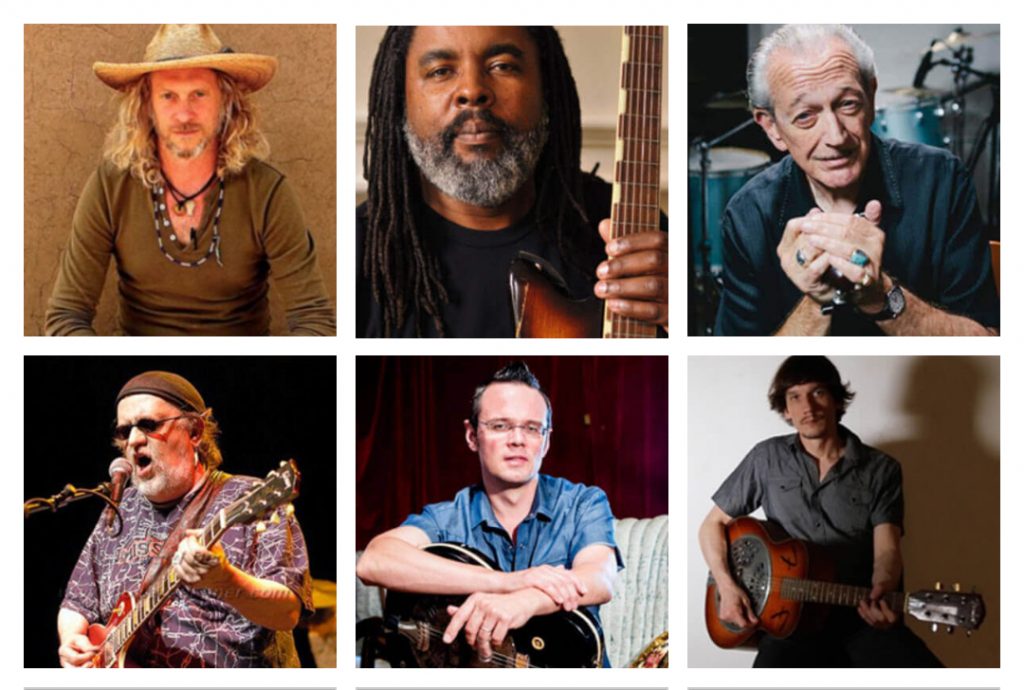 Here's one of those albums that on hearing, you immediately think, I gotta see them live. Sure, any year now.
The New Moon Jelly Roll Freedom Rockers are Charlie Musselwhite, Alvin Youngblood Hart, Jimbo Mathus, the late Jim Dickinson, and North Mississippi Allstars members Luther Dickinson and Cody Dickinson (just nominated for a Grammy in the Contemporary Blues category for their Up and Rolling album).
Recorded at the Zebra Ranch Recording Studio in Coldwater, Mississippi, the 11 blues-drenched tracks on New Moon Jelly Roll Freedom Rockers Vol. 2 give fans even more bang for their buck than the first volume's 10 tracks of sublime roots music.
New Moon Jelly Roll Freedom Rockers Volume 1, released in September of 2020, was greeted with universal acclaim and became a Top 20 Billboard and Top 10 Living Blues chart album.
This album crosses the generations of new Blues-Rockers and Classic Blues Statesmen. It is a testament to the great experience and talent of these esteemed performers that they could casually conjure a recording of this quality out of the ether in a casual jam session.
Listen to 'Strange Land' featuring Charlie Musselwhite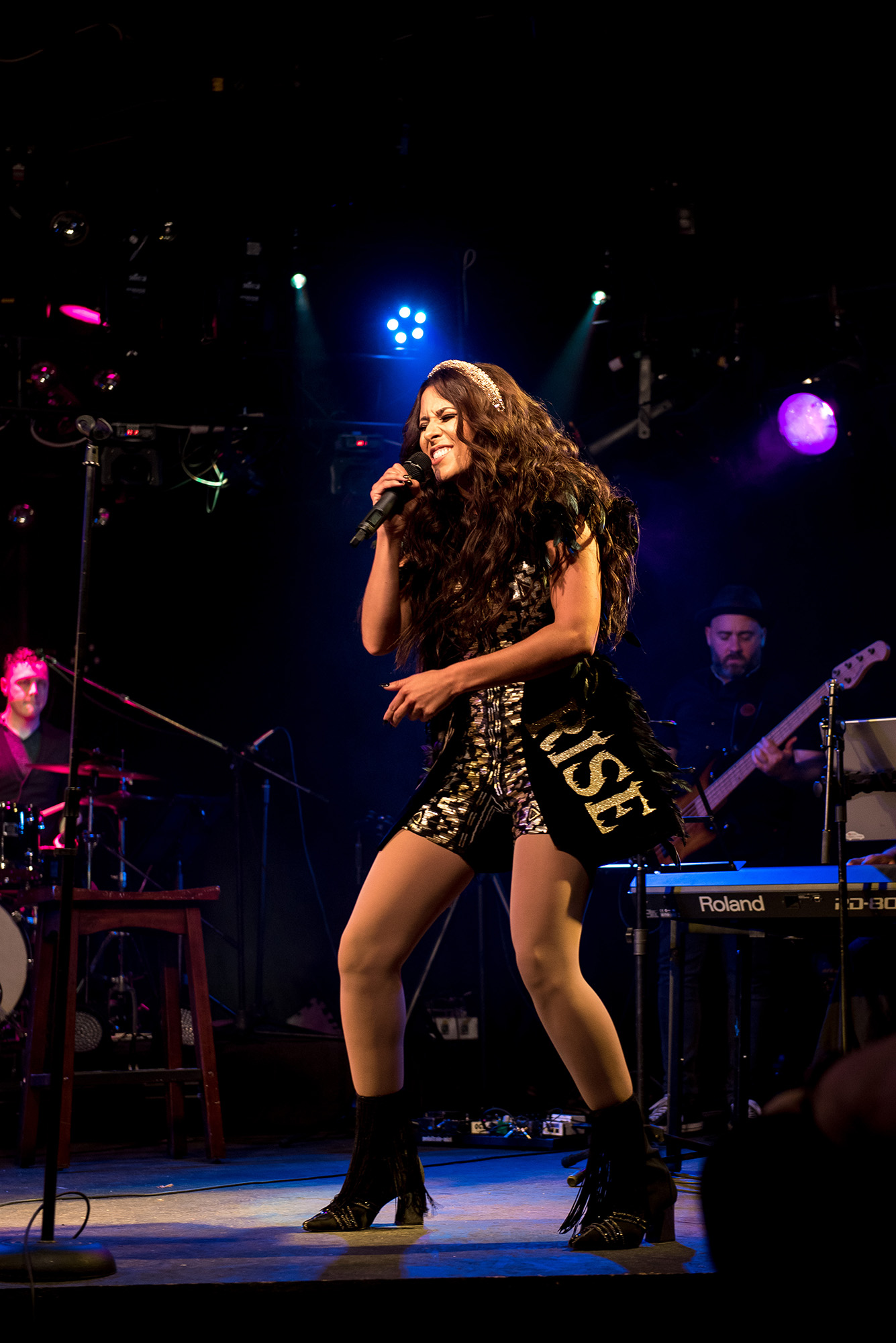 Raquel Kiaraa is a modern-day chanteuse bent on bending genres because she doesn't know any better and therefore flies unfettered. She gave wings to her music in 2018, having never sung or played an instrument prior. "At 32 I learned how to sing and play the piano so I could transform my poetry into music, the same age as my muse/role model, Leonard Cohen when he began making music," she shares. As a result, we're sautéed in love, loss, hopelessness, and redemption served up with deceptively simple and heartfelt lyrics.
 Raquel's voice has been compared to Florence Welch, Alannah Myles, Joan Jett, and Carly Simon. Her energy, showmanship and performance presence is inspired by the Lady Gaga and Cher, and her stage costumes back it up.
By 2019, Raquel was motivated and determined enough to finally turn her goals into reality. It's said that by simply believing in the power of her music, she assembled a band of accomplished musicians and, after only two rehearsals, some vocal lessons and music sheets for 13 original songs, Raquel produced two sold-out 250+-seater performances, selling her own tickets and running her own publicity. 
 But nothing has come without a cost for Raquel; there were many lows in her life, in particular an athletic career thwarted by an injury. But as a young, tall, awkward teen, she emerged into adulthood with startling poise and glamour, believing that fear would never be her leader.  
Raquel's music sounds modern and fresh. Every song is a genre-defying vignette of life in the twenty-first century, as seen through her eyes.  On latest release, "Love to the Moon", Raquel displays her softer, more playful side. "Love to the Moon" is a merry-go-round love story, an unbroken circle where lovers find each other in this life and the next. It reflects the experience of finding that partner that gifts you with the moon and the stars and the promise that no matter what life dishes out, together as a couple, they are formidable. 
Check 'Love To The Moon' here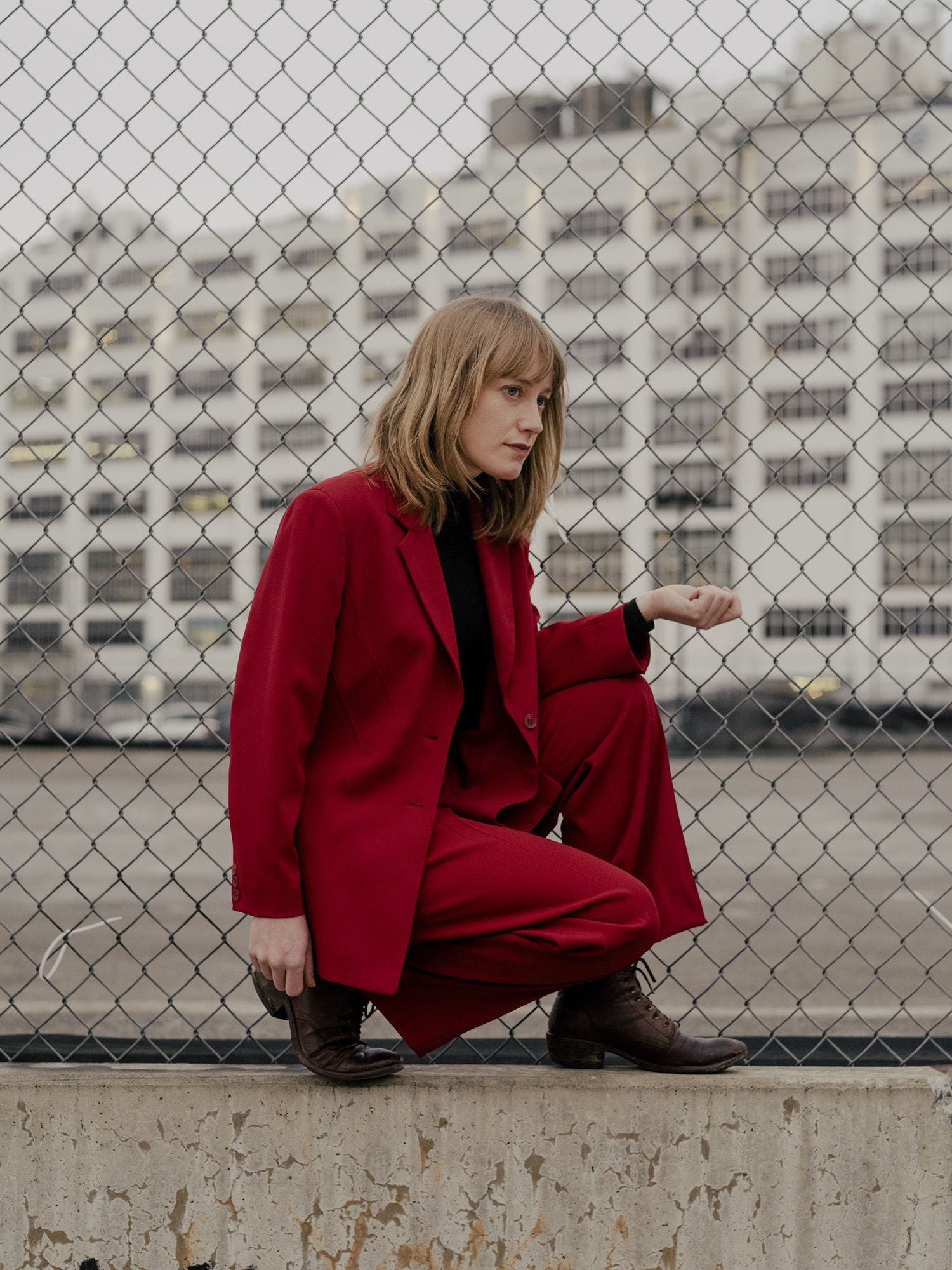 The Weather Station, the project of pop progressive Tamara Lindeman, has released her new album, Ignorance, on Next Door Records. The new song/video "Parking Lot" is the latest in a string of singles that put Lindeman's refined sound front and center: "Atlantic", "Tried to Tell You", and "Robber". "Parking Lot" is another dynamic nu pop amuse bouche in which Lindeman places a vulnerable love song to a bird against subtle disco. It crescendos from tempoed percussion and flitting keys to quickening chords and dramatic strings as Lindeman sings of inexplicable emotions: 'Everywhere we go there is an outside, over all of these ceilings hangs a sky // And it kills me when I - you know it just kills me when I see some bird fly // It just kills me, and I don't know why.'
In the accompanying video, spontaneously shot and directed by Lindeman and Adam Crosby, Lindeman walks across an expansive field, a lavender-tinted sky as the horizon.
"'Parking Lot' is my strange gentle disco song about a humble encounter with a bird and being tired and being in love, and being heartbroken in ways I didn't quite yet understand," says Lindeman. "I don't fully know how everything connects in this song other than it obviously does.  I wanted to make the recording very passionate and beautiful while also being very muscular while also being very gentle, and so I did."
Through Ignorance, Lindeman has created a novel sonic landscape for The Weather Station. It's as hi-fi a record as Lindeman has ever made, breaking into pure pop at moments, at others a dense wilderness of notes; a deeply rhythmic and painful record that feels more urgent and clear than her work ever has. The natural world is everywhere on this record, intruding with force and poignancy.
The Weather Station's full band performance is rescheduled to March 11th due to Ontario's COVID restrictions. The band will play Ignorance in its entirety, tickets for the livestream are available at the website.
Watch the jaunty 'Parking Lot' here:
Support the music. Wherever you find it. Support your local food bank.