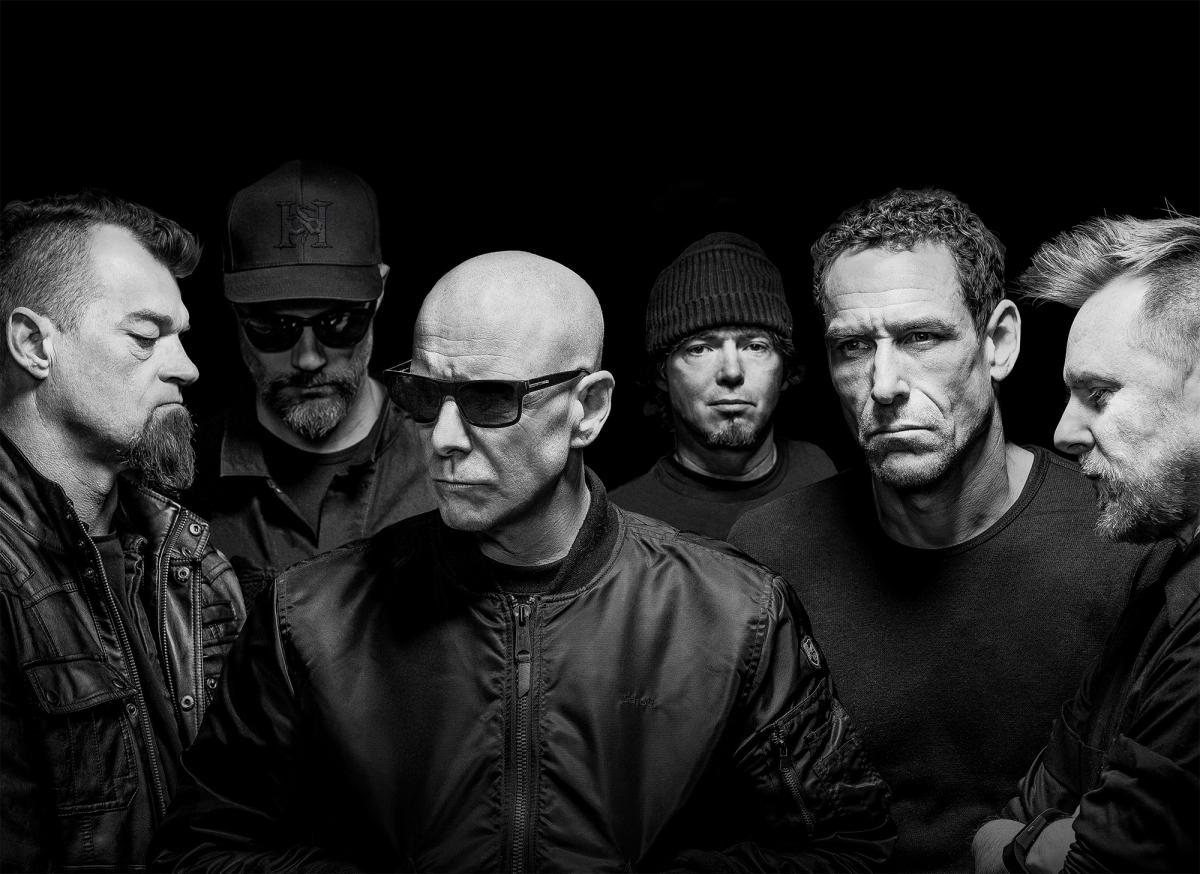 Fri Mar 22, 2019
He's never been one to chill too far back and once the call was made to revive Headstones, guiding light Hugh Dillon has been busy getting it done. Following on the heels of their successful album Little Army, Headstones have once again been busy recording new music in Kingston, with plans to release a new record later this year. In advance, the band has released their version of the Gordon Lightfoot classic "The Wreck of the Edmund Fitzgerald." Always a song on their radar, circumstances finally clicked into place to give them the right opportunity to share their take with the fans.
This impactful interpretation of the iconic track chronicling the sinking of the bulk carrier SS Edmund Fitzgerald on Lake Superior on November 10, 1975 was a #1 hit for Lightfoot and remains one of his best-loved songs. While showing respect for the past, Headstones have put their unique spin on the song to introduce it to a whole new rock audience. The video was shot on location in Kingston, Ontario.
About the track the band says, "We've always loved this song. It's profoundly meaningful. We started to play it during our tour VIP soundchecks, and our fans really responded to it.... The feedback was exceptional."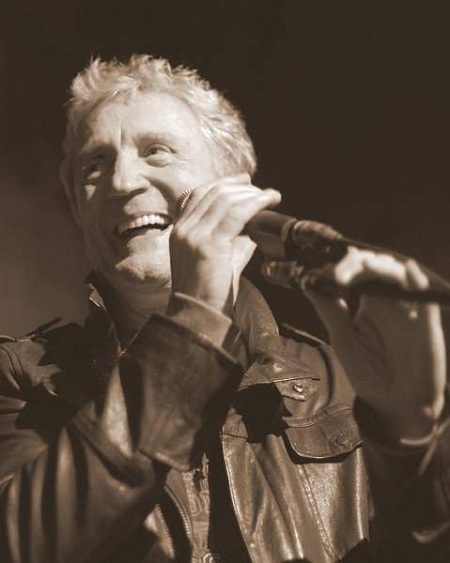 After wrapping a successful 2018 celebrating the 25th anniversary of their debut album Picture Of Health with a Canadian tour and a re-mastered edition of the album, Headstones have begun to rollout dates for the summer. Recently announcing a performance at the 2019 Kick Off Concert for The Sound Of Music Festival in Burlington, Ontario on June 8th alongside Monster Truck, Bush and LIVE, as well as dates at the Rockin' Wheel for Spinal Cord Research in Mount Brydges, Ontario on June 22nd and the Roxodus Music Festival in Clearview, Ontario happening July 11 - 13th. Expect more dates to be added as we go along.
Headstones Tour Dates
June 08 - Burlington, ON - Sound of Music Festival
June 22 - Mount Brydges, ON – Rockin' Wheel Festival
July 11 - Stayner, ON - Roxodus Music Festival
Haven't seen this yet but word is it's an arresting meld of vintage and West Coast experimental rock. Before co-founding Moby Grape, the legendary rock group from the '60s, Don Stevenson and Jerry Miller were band mates in the Seattle group called The Frantics. In 1966, virtually at the very beginning of the San Francisco music scene, Don and Jerry relocated to San Francisco and, with the addition of Bob Mosley, Skip Pence and Peter Lewis, formed what would become Moby Grape. Don Stevenson held the beat on the drums and Jerry Miller was the lead guitarist in the four-guitar band. All five band members sang, wrote and played their own original music which was a new and innovative combination of rock, blues, jazz and country according to the Rolling Stone. The group was dubbed the "Beatles of San Francisco".
Bringing traditions full circle, Stevenson added the musical and vocals skills of Omar Spence, son of Moby Grape founding member Skip Spence, to his band. Stevenson has also invited Toronto classic pop rock guitar virtuosos Fergus Hambleton and Tim Bovaconti to open the evening.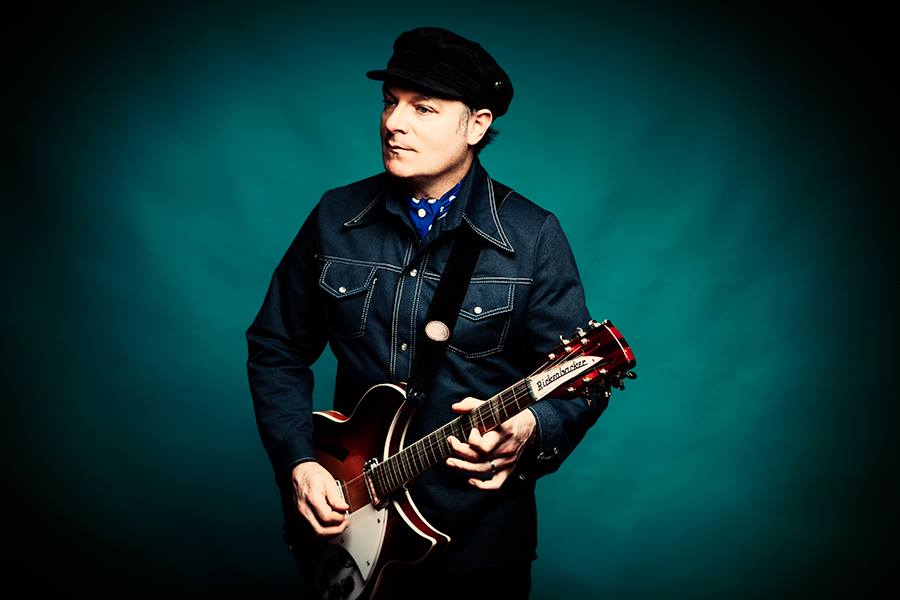 Fifty years after the glory days, Don Stevenson continues as a relevant artist, songwriter and performer in the international music scene. He's recorded and released multiple solo albums. In 2018 Sireena Records of Hamburg, Germany released his latest, "Buskin in the Subway" now available everywhere.
Should be a guitar feast, especially given the location at West side gem Hugh's Room Live. It's all happening Sun. Mar.24, doors 6 pm, music 8.30pmTie-dyes optional.
Bad report card? Better avoid Maestro Fresh Wes. So goes the tale woven into the iconic Canadian music legend's latest video, "Waste Yute" — available now.
Born Wesley Williams and a hometown hero through and through, Wes explains the term is derived from Toronto slang with Caribbean roots, and means a 'youthful person that is a waste of time and space.'
Whether Williams had his ever-popular character — Vice Principal Paul Dwyer on the CBC's hit sitcom, Mr. D — in mind or not, the video showcases a mother, played by Hazel Warner, dismayed at her son, A Man Like Joseph, and his grades.
"She wonders where she went wrong in life," Williams muses. "It's about us dissing a punk for being whutles.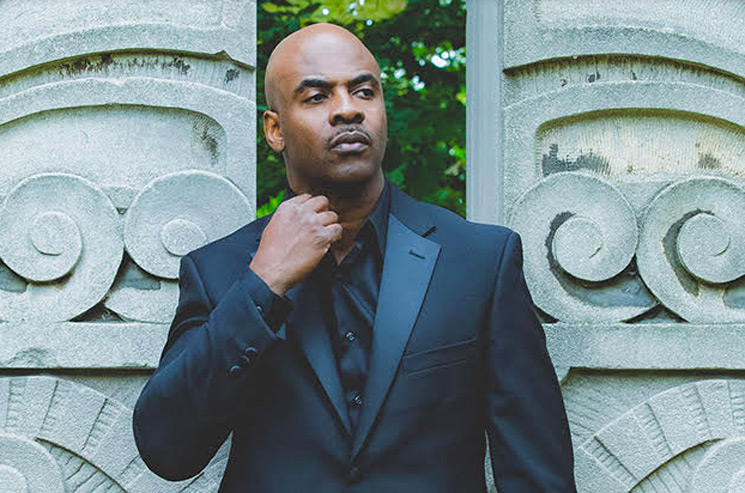 "I wanted to have fun on the song by singing to the young punk as I question his mother's poor choices of family planning. A mild undertone of social commentary on the song, but mostly comedic relief over a dope trap beat."
"I was introduced to Dusty Wallace by my bredren Chris Jackson," he continues, speaking of the up-and-coming Toronto artist Dusty Wallace featured on the track. "When Lord Quest gave me this beat, I knew Dusty and I would kill it. I was inspired by The Weeknd to stretch my vocal range."
The video is the second in a series around Williams' current release,Champagne Campaign. The album will mark Maestro's 30th anniversary of exploding onto the scene with 1989's iconic Symphony in Effect.
Its success blazed a fiery fresh trail, becoming the first hip hop release to receive a JUNO Award for Best Rap Recording of the Year, and first Canadian hip hop album to reach Platinum status. Even more, his legendary track "Let YourBackbone Slide" made Williams the first Canadian hip hop artist to have a single reach Gold status; he was also the first Canadian hip hop artist to have a stronghold on Billboard's Top 20 Rap Singles chart.
With 14 JUNO nominations (plus a second win, this time for Best Video in '91), real estate on the Scarborough Walk of Fame, anthems on repeat for both '14 and '16 Olympics — to say the least — Williams is easily considered one of Canada's premier and most notable multi-media personalities. His previous 2017 LP Coach Fresh was also nominated last year for another JUNO Award, and he just wrappedup eight seasons playing the role of Vice Principal Paul Dwyer on the CBC hit sitcom, Mr. D.
Following Champagne Campaign's first-served single, "Somewhere Down the Line (feat. Adam Bomb), are new singles "Minor Chords" and "Waste Yute"
Fresh off a cross-country tour with Classified and Choclair, and ahead of Champagne Campaign's release, he says of the new tracks:
"'Minor Chords" is about me tapping into the realm of a Maestro who's a world class pianist on an award tour with his team of major players.
"The title was inspired by my good friend who passed away, King Reign. He said those words in a song we did years ago called "Look For Me in the Whirlwind." That's why I sampled his voice at the end of the track…"
The song also features West Coast lyrical king, Planet Asia, and was produced — along with "Waste Yute" — by Toronto's Lord Quest. "Been cool with Planet Asia for years," Williams details. "I met him at the UMAC Awards in Toronto close to 15 years ago, and I'm glad I got the chance to work with him."
Williams has been inducted into the Scarborough Walk of Fame, received the 2003 Reel World Film Festival Trailblazer Award, and was a guest speaker for the Governor General of Canada's Summit on Urban Arts.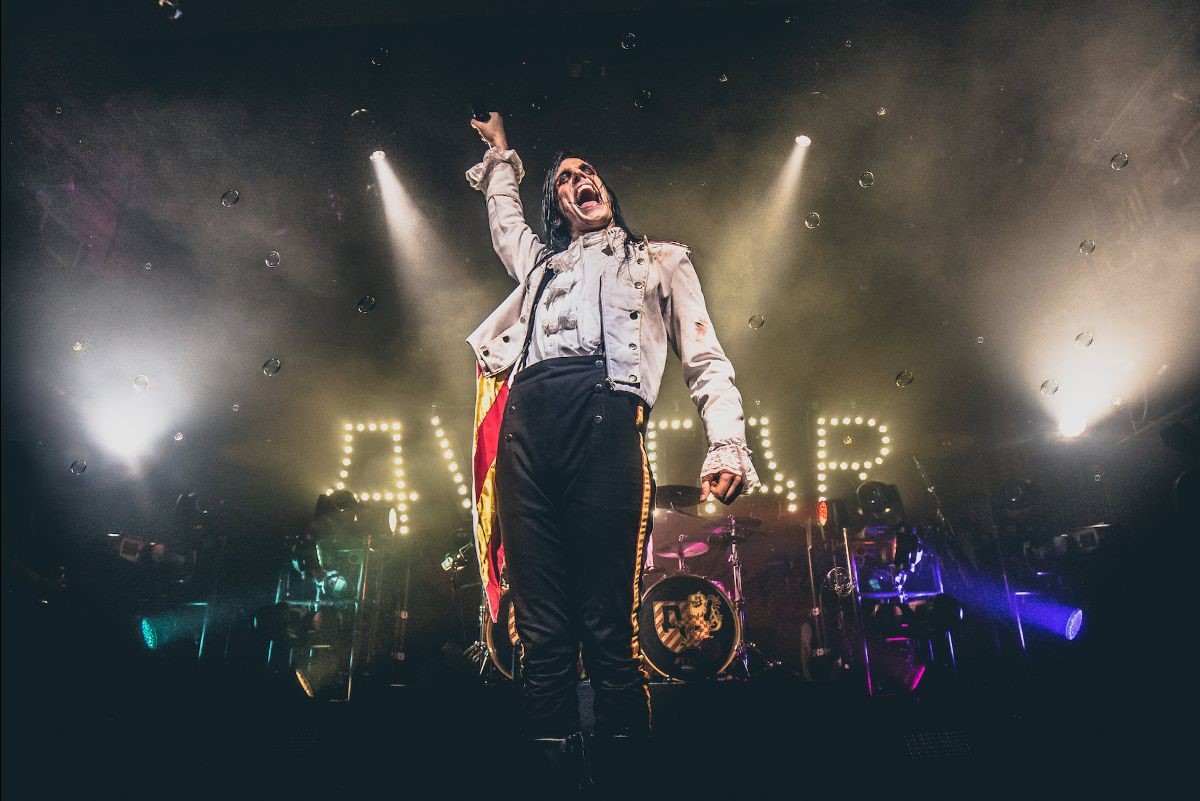 There's just not enough over the top, rock-operatic hellacious heavy metal around these days. So Satan be praised, Sweden's Avatar, which covers all of the foregoing, has announced a new live LP today titled The King Live In Paris, recorded live at Download Festival 2018 held in Paris, France. The new release features extended fan favorites such as "A Statue Of The King," "Let It Burn," and "Hail The Apocalypse."
"Looking back at all that's happened and what's still going on it feels more like a document from a pivotal battle than a live album," says frontman Johannes Eckerström.
"In the past, I've found it hard to motivate making something like this, but as time goes on, I find it fortunate that we get to have our work captured like this. I realize now more than ever that we are in the process of constant change. This release is a version of Avatar that didn't exist a year prior, and that already has morphed into something else. The show at Download Paris was a particular one for many reasons. We are very proud of the result."
Avatar will release The King Live In Paris on May 17, 2019, via Entertainment One (eOne). Pre-orders are available today with "Bloody Angel" serving as an iTunes instant gratification track, meaning fans who pre-order the album on iTunes will receive "Bloody Angel" as an immediate download.
As the band wraps up a mostly sold out European trek, AVATAR also announced their return to North America on the aptly named "Avatar Country World Tour2019" Presented by Revolver Magazine. Dates begin on May 16 in Buffalo, NY and stretch coast to coast before wrapping up in Las Vegas, NV on June 15 exactly thirty days later.
"As we've stated in the past, we are reaching the end of the road for the Avatar Country saga," continues Eckerström. "And if you want to see us in all our Royal Glory in tribute to the King, this might very well be your last chance. We will make sure to go out with a bang!"
Legendary singer/songwriter and producer Devin Townsend will serve as direct support performing a full acoustic set. Southern California's Dance With The Dead and Atlanta mainstays 68 will open the show.
"I am a lifelong fan, and I genuinely feel that people who appreciate our willingness to experiment and walk that extra mile to be true to our vision and integrity have (band producer) Mr. Townsend to thank for a lot. It will be a bucket list experience for me, and I hope we get to share it with as many people as possible."
Avatar On Tour
3-May - Mexico City, MX - Domination 2019
16-May - Buffalo, NY - Town Ballroom
17-May - Columbus, OH - Sonic Temple
18-May - Sayreville, NJ - Starland Ballroom
19-May - Portland, ME - Aura
21-May - Millvale, PA - Mr. Smalls Theatre
22-May - Chicago, IL - House of Blues
23-May - Madison, WI - The Sylvee
24-May - Sauget, IL - Pop's
25-May - Sioux City, IA - Anthem at Hard Rock Hotel
26-May - Pryor, OK - Rocklahoma
28-May - Minneapolis, MN - First Avenue
29-May - Winnipeg, MB - Garrick Centre
30-May - Saskatoon, SK - Coors Event Centre
31-May - Edmonton, AB - The Ranch Roadhouse
1-Jun - Calgary, AB - The Palace
3-Jun - Vancouver, BC - Commodore Ballroom
4-Jun - Portland, OR - Crystal Ballroom
6-Jun - San Francisco, CA - The Fillmore
7-Jun - Reno, NV - Cargo
8-Jun - Salt Lake City, UT - The Complex - Grand
9-Jun - Grand Junction, CO - Mesa Theater
10-Jun - Colorado Springs, CO - The Black Sheep
11-Jun - Albuquerque, NM - Sunshine Theater
13-Jun - Los Angeles, CA - Mayan Theatre
14-Jun - Tucson, AZ - Rialto Theatre
15-Jun - Las Vegas, NV - House of Blues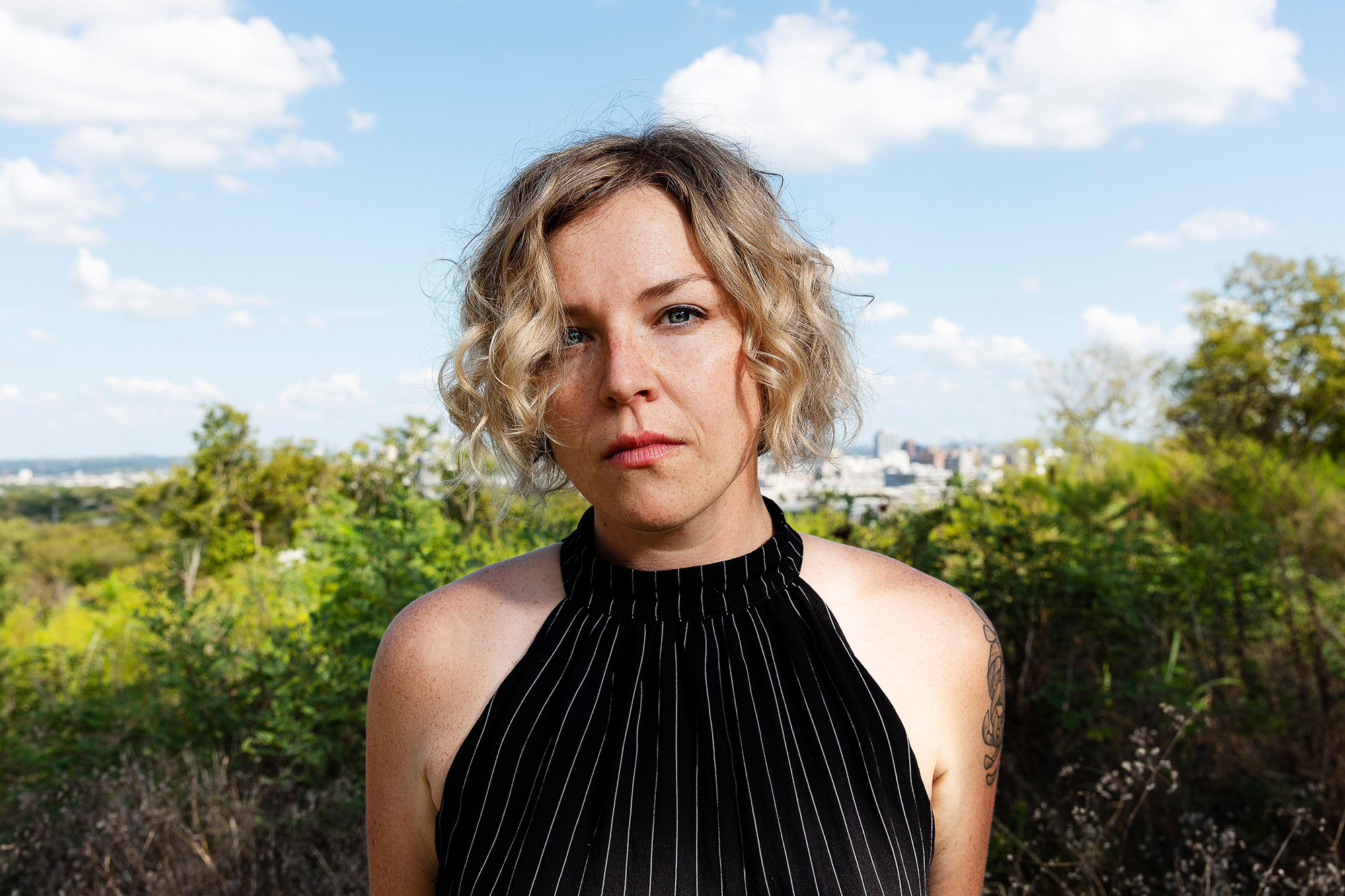 Here's Kerri Ough (The Good Lovelies) and she's got her spanking new solo debut album shares her long awaited debut solo album, One Day Soon. The new album features singles "How Is This Going To End" and "Beautiful Day". Both songs received video treatments from Newfoundland videographer Tom Cochrane. Watch the brand new one for "Beautiful Day" here. Next week, Ough, along with multi-instrumentalist Ben Whiteley (The Weather Station, Julia Jacklin, Basia Bulat), will join Royal Wood in support of his East Coast tour. Ough will continue the celebrations with a Toronto show at the Burdock on Thursday, March 21st. Joined by Whiteley, and special guests.
The last couple of years have been pretty good to her. She's a successful musician, accomplished artist, talented writer, and gifted photographer. She knows who she is and, more importantly, who she wants to be. But that's a far cry from where she was when songs from One Day Soon first started flowing from her.
"They really bring me back to a different time and place," Ough admits. "I had just ended one relationship and started considering a new one. I was working a day job and hitting open mics by night, never really sleeping and really just trying to figure out life."
Ough co-produced the album with producer, engineer, and multi-instrumentalist Adam King (Rita Mae, Good Lovelies, Jill Barber). Anchored by an airy, intimate take on pop-tinged folk, the album is ripe with compelling foils – sometimes somber, sometimes sweet; sometimes wistful, others whimsical. The subject matter is inherently innocent while the arrangements and production boast the sheen of experience. It's a breakup record at its core, but one stitched together with threads of hope.
The title track opens the album and perfectly sets the stage for what's to come with its simple-but-sticky melody and a playful energy that belies the weightier themes. Ough's fellow Lovelies, Caroline Brooks and Sue Passmore, lend their voices to "How Is This Going to End," which benefits from their established synergy without distracting from the album's sonic character. Other contributors and collaborators include Paul Matthew (bass), Christine Bougie (guitars and lap steel), Karen Ellis (vocals), and Drew Jurecka (strings).
One Day Soon represents both new and old – the closing of one chapter of her creative life and the beginning of another. The songs stem from the past, though in finally seeing the light of day, also represent a future filled with opportunity.
"Ever since I was 11, I knew that I wanted to do this – to connect with people through music," Ough enthuses. "I've had the opportunity to do that with the Good Lovelies for over 10 years, and now, I get to expand on that with something of my own. I know I still have lots of music in me, and I'm ready and excited to share even more of it."
Kerri Ough On Tour
Mon, March 18 - Halifax, NS - Rebecca Cohn Auditorium*
Thurs, March 21 - Toronto, ON - Burdock – Album Release Party
*in support of Royal Wood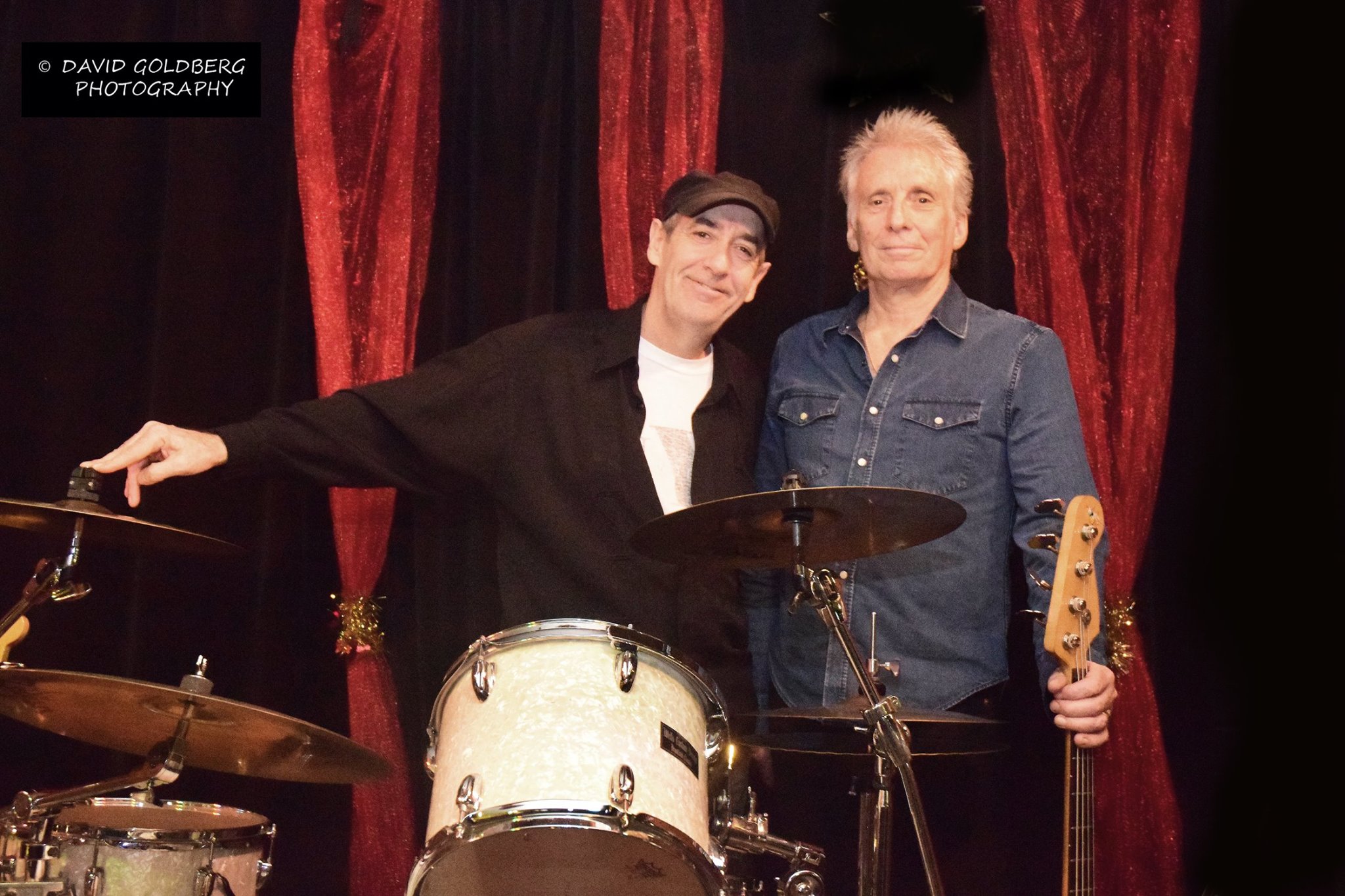 BITS'N'PIECES: BLUES IN THE ALLEY is the latest residency for Big Groove, featuring Downchild`s Gary Kendall & Mike Fitzpatrick. The pair back up a selection of our town's best blues performers everySunday afternoon,4-7pmat Alleycatz Restaurant Lounge in the Yonge/Eligible ghetto.
March Special Guests
Mar.17-Julian Fauth & Brian Blain
Mar.24-Emily Burgess & Jesse Whiteley
Mar.31-Paul Reddick & Kyle Ferguson
East Side magic when singer/songwriter and uber accomplished axeman Tim Bovaconti and band take the stage at Dora Keogh's on the Danforth Sat. Mar.23. Expect to hear selections from Tim's current opus, Fight Or Flight. Oh yeah, there will also be dancing and carryings on.
In a similar vein, Lenny, We've Got Your Back happens Thur. Mar.28 at The Horseshoe. Doors:6:30, music 8pm. The star studded lineup for this Lenny Stoute benefit is Look People, Audra Santa, Kim Doolittle, Don Graham, Laura Hubert, Danny Marks, Big Rude Jake, HOTCHA!, Fergus Hambleton w/ Wood And Water, Tim Bovaconti, The Essentials, George Koller, Joanne Powell. Major musical bang for your buck with access to a silent auction and 50/50 draw as well.
Support live music everywhere!