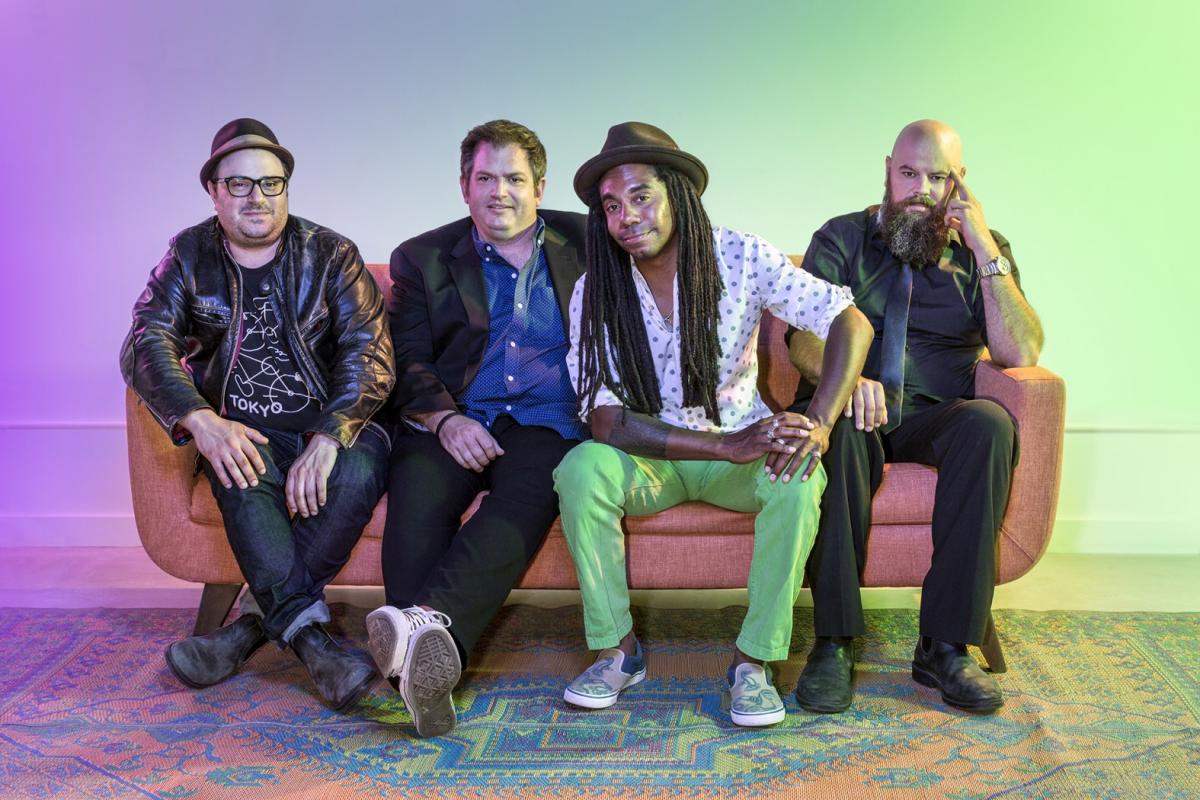 Fri Mar 10, 2017
Self-described as "pilgrims of funk, soul 'n' roll," the Julian Taylor Band makes music as eclectic and all-encompassing as its taste will allow. They move effortlessly between vintage soul, tasty funk, tender balladry, indie rock, and even the occasional foray into social comment, solo acoustic, reggae and psychedelia all done expertly. Leading the band, Taylor boasts a drop-dead killer voice, impressive guitar work and a knack for writing catchy, earworm choruses – all of which pegs him as an authentic, eclectic talent foranyone's palate. Current opus is the stellar double album Desert Star, a self-described labour of love for Taylor and the band, clearly evident by the prolific flurry of songs that resulted from their hard work. Now they'll be bringing the new music to fresh audiences on the upcoming 401 Tour.
Joining the band on tour is Kasador. For the past three years, Kasador (Will Hunter, Cam Wyatt, Boris Baker, Nick Babcock, Angus Fay) have been bringing their blend of Canadian indie rock to cities across Ontario and Quebec. Birthed from the acoustic stylings of frontman Will Hunter, the group has evolved into an electric entity that has crowds closing the gap to the monitors wherever they go. With a sound built around powerful choruses, the band keeps audiences swaying and singing from the first chord to the last. Their energetic stage show has captured the attention of fans and promoters alike, and has placed Kasador on bills with such Canadian greats as Walk Off The Earth, Lights, Arkells, July Talk, Wintersleep, U.S.S. and Current Swell.
Upcoming Tour Dates:
Thursday, March 16 - The Rondo, Windsor, ON
Friday, March 17 - Station Music Hall, Sarnia, ON
Sunday, March 19 - The Moustache Club, Oshawa, ON
Saturday, March 25 - The Aeolian Hall, London, ON
Thursday, March 30 - Warehouse, St. Catharines, ON
Saturday, April 1 - Red Dog, Peterborough, ON
Sunday, April 2 - The Casbah, Hamilton, ON
Thursday, April 6 - Temple Lounge, Barrie, ON
Saturday, April 8 - The Mansion, Kingston, ON
Thursday, April 13 - Meaford Hall, Meaford, ON
Sunday, April 16 -Maxwell's Music House, Waterloo, ON
Friday, April 21 - The John St. Pub, Arnprior, ON
Saturday, June 24 - Tin Creek Winery, Oliver, B.C.
Friday, July 7 - Thunder Bay Bluesfest, (Marina Park) Thunder Bay, ON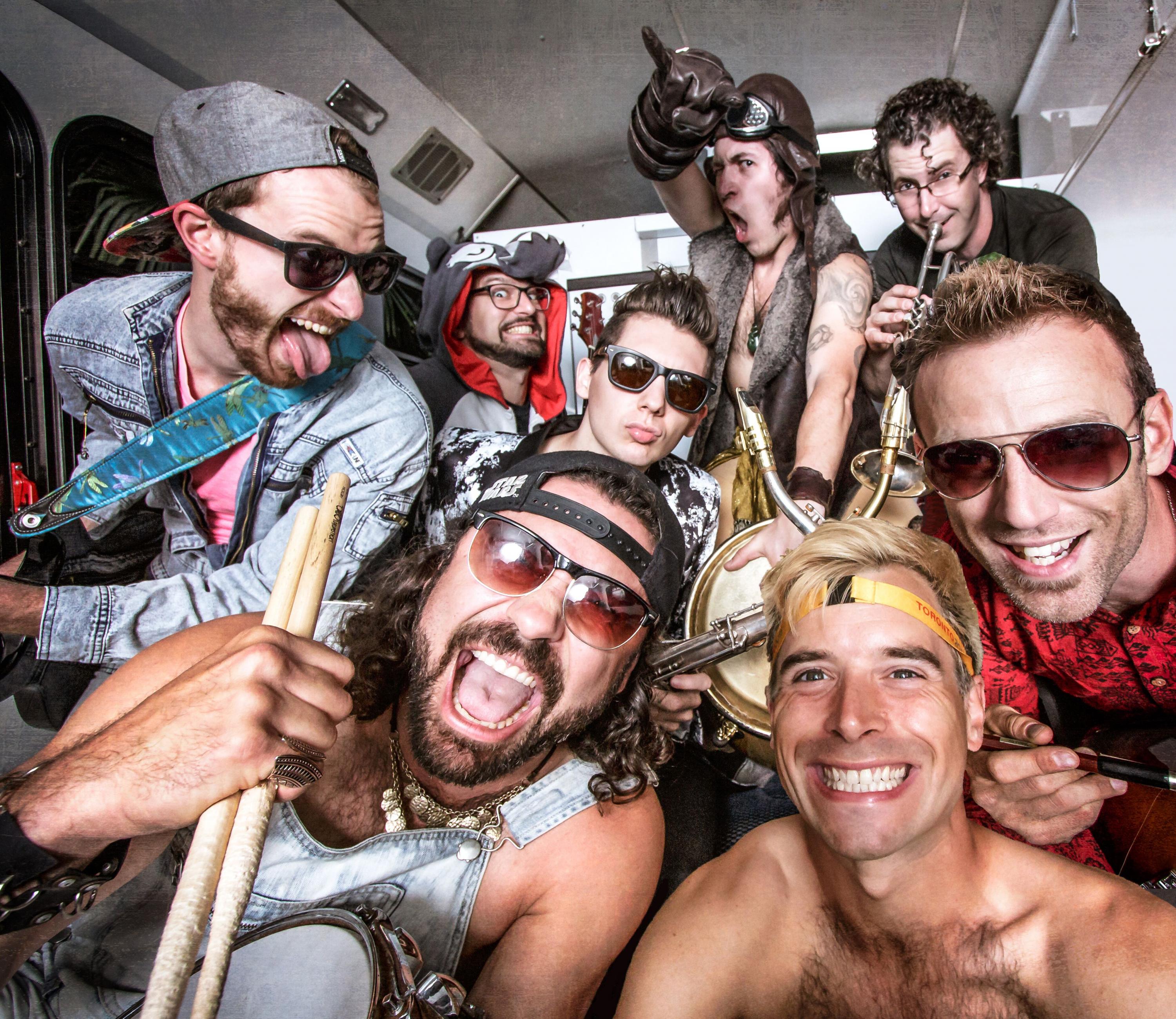 Also hitting the road for 22 shows in 27 days, Vancouver-based groove masters FIVE ALARM FUNK are ready to take Canada by storm this spring with their energetic live tour. "We're a live band. We live on the stage;" shares frontman Tayo Branston. With six national tours under their belt, these 8 musicians define road warriors. Kicking off in Kamloops, BC on March 14, the tour includes stops in Edmonton, Saskatoon, Winnipeg, Toronto, and wrapping it up with a big hometown show on May 27th at The Commodore. Tour dates listed below. Their new album, Sweat, dropped March 3rd and is available now for pre-order at http://bit.ly/FAFSweat, with lead track DDPP as an instant grat.
There's more to Five Alarm Funk than funk. Over a decade into creating music, FIVE ALARM FUNK--Tayo Branston (drums/vocals), Gabe Boothroyd (guitar), Oliver Gibson(guitar), Jason Smith (bass), Thomas Towers (congas), Carl Julig(timbales), Eli Bennett (saxophone) and Kent Wallace (trumpet)--remains as impossible as ever to put into a box. Although they are rooted in the style that gives the outfitits name, FIVE ALARM FUNK thrives on being able to transcend genre by seamlessly mixing in elements of gypsy rock, Afro-funk, Latin, ska, punk and even prog-metal .
FAF's sixth studio LP, Sweat, is an epic collection of 12 new tracks, produced by Ben Kaplan (Mother Mother, Biffy Clyro). With the new album in hand, FAF has big plans to take on the entire planet.
SWEAT 2017 Canadian Tour
Tues, March 14 - Kamloops, BC - Blue Grotto
Wed, March 15 - Banff, AB - Wild Bill's
Thurs, March 16 - Edmonton, AB - The Needle
Fri, March 17 - Saskatoon, SK - Capitol Music Club
Sat, March 18 - Winnipeg, MB - The Pyramid
Sun, March 19 - Thunder Bay, ON - Crock's
Wed, March 22 - Hamilton, ON - The Casbah
Thurs, March 23 - Windsor, ON - The Rondo
Fri, March 24 - London, ON - London Music Hall
Sat, March 25 - Sarnia, ON - Paddy Flaherty's
Sun, March 26 - Peterborough, ON - Red Dog Tavern
Wed, March 29 - Waterloo, ON - Maxwell's
Thurs, March 30 - Toronto, ON - Lee's Palace
Sat, April 1 - Sarnia, ON - Paddy Flaherty's
Wed, April 5 - Regina, SK - O'Hanlon's
Thur, April 6 - Whitecourt, AB - Eagle River Casino
Fri, April 7 - Calgary, AB - Dicken's Pub
Sat, April 8 - Golden, BC - Rockwater
Fri, April 14 - Victoria, BC - Sugar
Sat, April 15 - Victoria, BC - Sugar
Sat, May 27 - Vancouver, BC - The Commodore Ballroom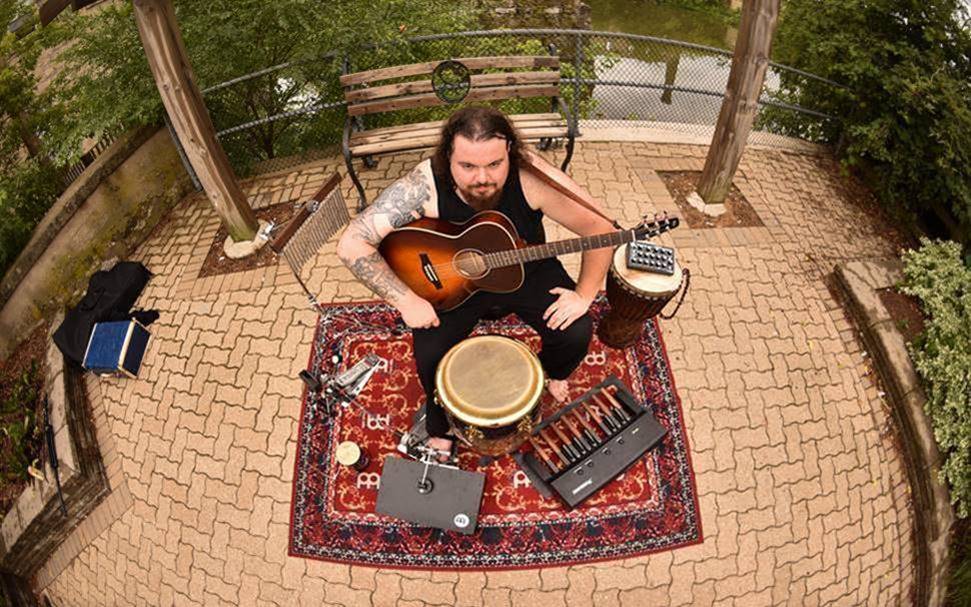 Kitchener-Waterloo-based Sammy Duke launches his debut EPGlass Demons with a full-band show at Cork Hall, 352 King Street West, Kitchener, ON, on March 22nd, doors opening at 7:00 pm and a short opening set by Universal Music publishing signee, JoJo Worthington at 7:30 pm. The next night, on March 23rd, Duke will showcase his one-man-band show atThe Free Times Café, 320 College Street, in Toronto, with indie recording artist AHIat 7:00 pm, followed by March 24th's stint atGuelph's DSTRCT venue, 9:00 pm at 10 Wyndham Street North. Special guests to be announced. For more info please visit www.sammyduke.com.
You'd never be able to mistake Sammy Duke for anyone else once he starts performing onstage – he's the gentle giant playing upwards of eight instruments at the same time! The friendly, unstoppable one-man-band that is Samuel "Sammy Duke" Dlugokecki is proficient at 13 musical instruments, and is a master of the cajon hand drum. As a solo artist, he simultaneously plays guitar, sings, beats on a drum, plays bass synthesizer pedals with his foot, shakes the tambourine strapped to his other foot, and handles a variety of percussion instruments with an occasionally liberated hand – or elbow, as in the case of his famed "elbowchimes." Even in one of his other steady gigs, as a chosen sideman for Alysha Brilla, Sammy plays bass, cajon, shakers, and tambourine, all while singing harmony.
A man of conscience, who's played numerous fundraisers and justice events, including David Suzuki's Soupstock, The Terry Fox Run, CBC Sounds of the Season and teaches classes for children and adults with special needs, Sammy is finally going to launch his own original music debut EP, Glass Demons. Recorded at Catherine North, in Hamilton, Glass Demons was mixed and mastered by Dan Hosh, whose client list includes City and Colour, Whitehorse, Elliott Brood, and Arkells.
As opposed to his sweet stage presence, and in keeping with his conscience, Sammy's lyrics are more serious; discussing everything from political injustice, to personal battles, insecurity, mortality and the like. The extensive, folk/rock/progressive title track, " Glass Demons," examines how we can sometimes bottle up emotions and "inner demons," struggling to release them and be healed. "Sympathy" a funky, moody shuffle, fuelled by electric piano is about the need to step into the shoes of those facing personal challenges rather than being quick to judge. The troubadour prog-folk of "The Traveller" cleverly encapsulates the Kübler-Ross stages of grief in five verses, representing denial, anger, bartering, depression, and finally, acceptance. The pretty, delicate "Feel Your Breath" is about feeling distraught, then suddenly, mysteriously, experiencing calm. "What You'll Leave Behind" with its breathy vocals and captivating acoustic guitar, muses about what impact we'll leave on the world, and how people will remember us.
Upcoming Concerts:
March 21 - Riffs Music Lounge - Woodstock, ON
March 22 - Cork Hall LIVE - w/ JoJo Worthington - Kitchener, ON
March 23 - Free Times Cafe - w/ AHI - Toronto, ON
March 24 - Dstrct - (guests TBA) - Guelph, ON
March 25 - The Brownestone Gastropub - Cambridge, ON
After a near-unanimous acclaim for Caught the Blast (FatCat Records), Eric Fifteen disappeared into the Minnesota wilderness with a beat-up acoustic and a cassette deck, emerging seven years laterwith five full-length song-cycles for his band Party of One to record. Streetside Surprise is the first completed.
While retaining much of Blast's lo-fi indie neo-psychedelic folkpunk doom-and-gloom, Streetside comes off as a prettier endeavor, with bits of orchestration and electronics here and there...and heavy vocal harmonies. Party of One will be touring in support of Streetside Surprise in 2017...and four more LPs are in the works!
Party of One has teamed up with IMPOSE to premiere their new LP, "Streetside Surprise". Party of One are a tight, angular and intriguing three-piece from the coldest state in the USA, Minnesota, and are based around the enigmatic presence of guitarist / songwriter Eric Fifteen.
As well as Eric on guitar and vocal duties, Party of One comprises Terrika Kleinknecht playing the bass and sometimes singing, and Geoff McCusick playing the drums. Geoff teaches fourth grade and Terrica teaches girls to play the drums, as wellas playing the same in the Portland-based excellently named Pom Pom Meltdown. For fans of Ween and Pavement.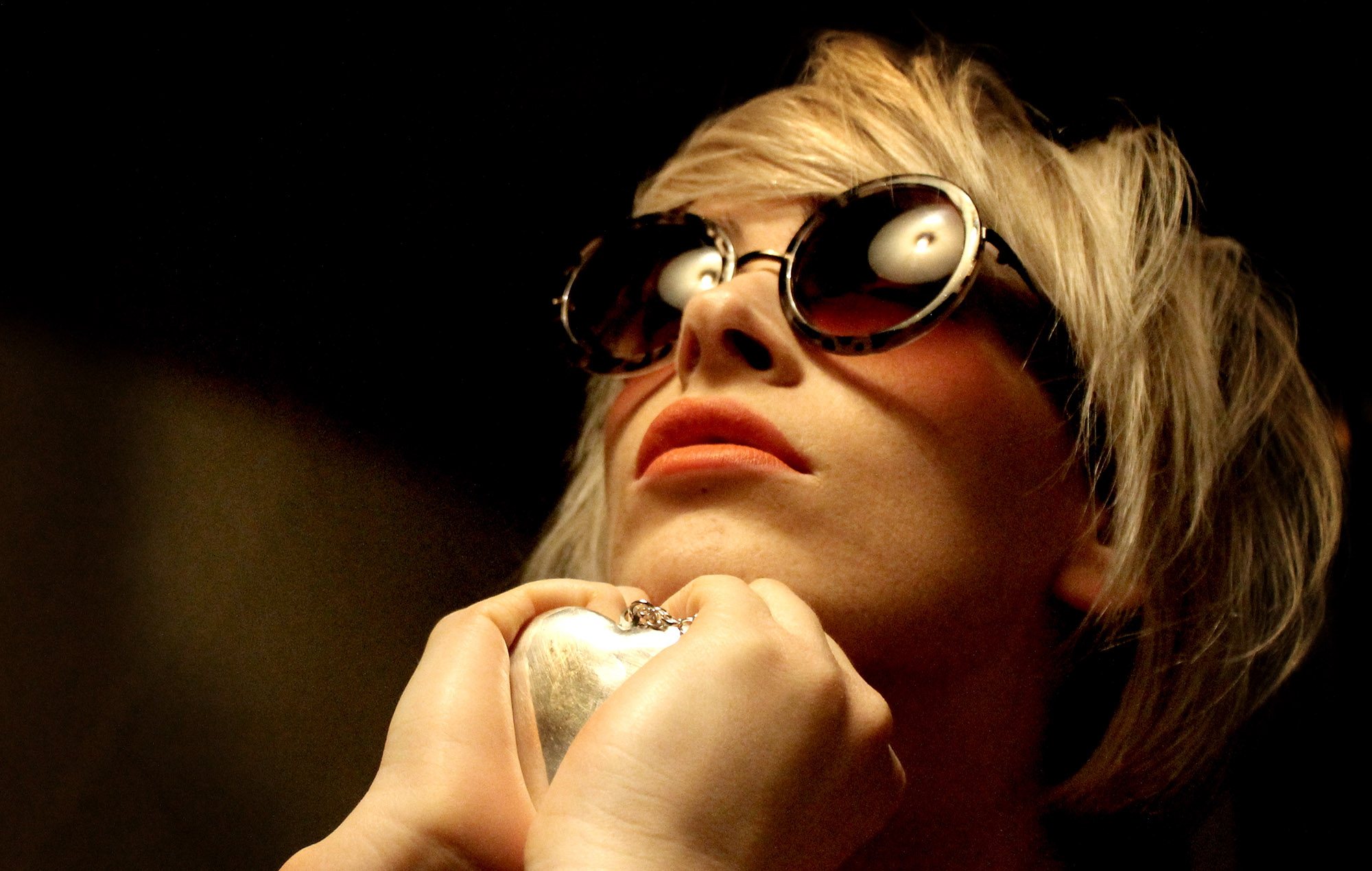 Bits'N'Pieces -Here's a a pair of noteworthy albums from two very distinctive vocalist ingenres far apart. Irish altpop vocalist Odu's debut EP, Conversations, dropped February 24th, filled with dark-yet-danceable pop songs about conflict, misunderstandings and heated emotion. Born in New York and raised in the seaside Irish town of Bray,singer-songwriter Ódú, better known to her friends as Sally Ó Dúnlaing, was always destined to be a curator of colourful pop.
"I've always been drawn to people who make balls out pop; people who have personality and something to say like Marina and The Diamonds, Tove Lo and Susanne Sundfør; credible artists who have made their mark by being vulnerable and telling their story without ever dulling their pop sheen."
On her latest single 'Feed You Lies', Ódú's opens up about self-sabotaging her career and turns it into a shimmering, indie-disco number, propelled by a bass line that Nile Rodgers would be proud of.
She said of 'Feed You Lies': "This was the first song I wrote for my EP. I was getting frustrated with myself because I was cock blocking my ambitions at every turn because I kept telling myself I was too old or not good enough. This song was me finally telling myself to 'get the fuck over yourself and move forward".
Ódú is set to release debut EP "Conversations" with producers Elliot Marchant, James Darkin and Cut Once's Mick Heffernon at the helm. The five track collection is a kaleidoscopic journey through 80's synth pop to indie-disco and tropical pop, all lifted by Ódú's luxe, and subtly jazz-inflected, vocals.
"It's also a big celebration of the different sounds I love and it's a chance to show how I can combine different influences and create music I'd like to hear in the world.
"Different," her debut single, is an introspective, conversational debate over whether a lover is truly the one. Ódú sings over a bass and xylophonic staccato synth beat: "Love is only a drug/ If you're not enough/ Then, baby, it's gonna get rough." It comes across like an on-stagesoliloquy that harkens to Annie Lennox, but also early Madonna. Conversations's opening track, " Feed You Lies," speaks directly to her insecurity and anxiety of how people will react to her art. She has reined in her demons, but they still pop up from time to time.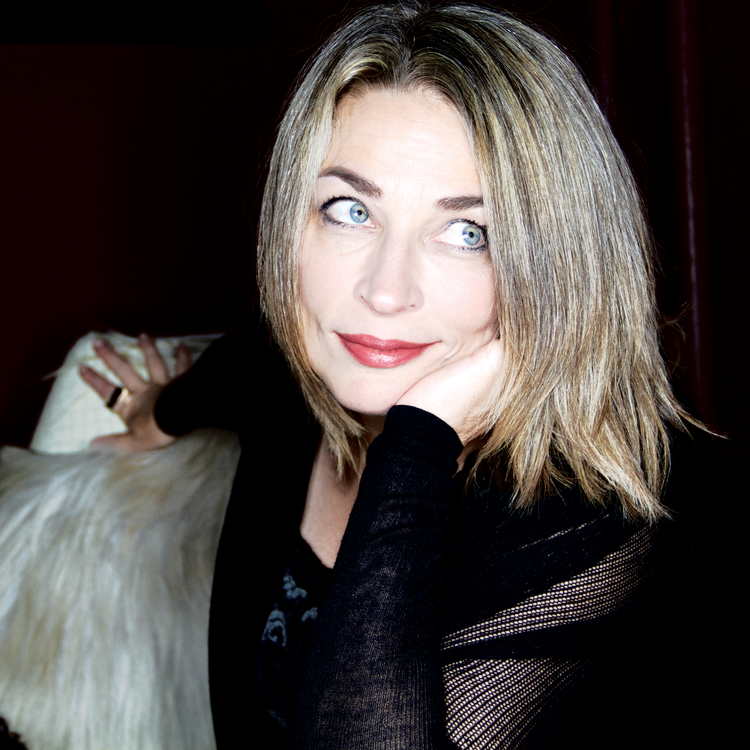 Black Moonlight is a lovingly curated collection of rarely heard vintage blues and jazz joints going back to the Thirties and delivered with a slyly hell raising panache by Toronto interpretive vocalist Linda Carone.
"Sweet Lotus Blossom' was originally titled 'Sweet Marijuana' in the pre-code film 'Murder At The Vanities' and was performed by Gertrude Michael. I first heard this song many years ago by Julia lee and Her Boyfriends. The lyrics and the title had to be changed, since marijuana laws started to be scrutinized during the early and mid 30's. This song tends to appear on many 'reefer song' compilations. When I'm performing this one, most people don't catch on to its meaning. Sometimes I let them in on the secret.
"Livin' My Life My Way' was written and recorded by Helen Humes – known as a jazz, blues, and R&B diva. She could sing it all. The song itself is self explanatory as Helen did things her way. Humes said of her career, "I'm not trying to be a star. I want to work and be happy and just go along and have my friends. That's my career! It's a blues song that resonates with me as I'm not one to necessarily play by rules, so the lyrics of this song really sum it up. If I had to choose a theme song, this would be it."
Black Moonlight makes its debut later in March but Carone and band are bound to quote from it when she plays a March 17 show at U of T's Hart House. Check the website for updates http://www.lindacarone.com