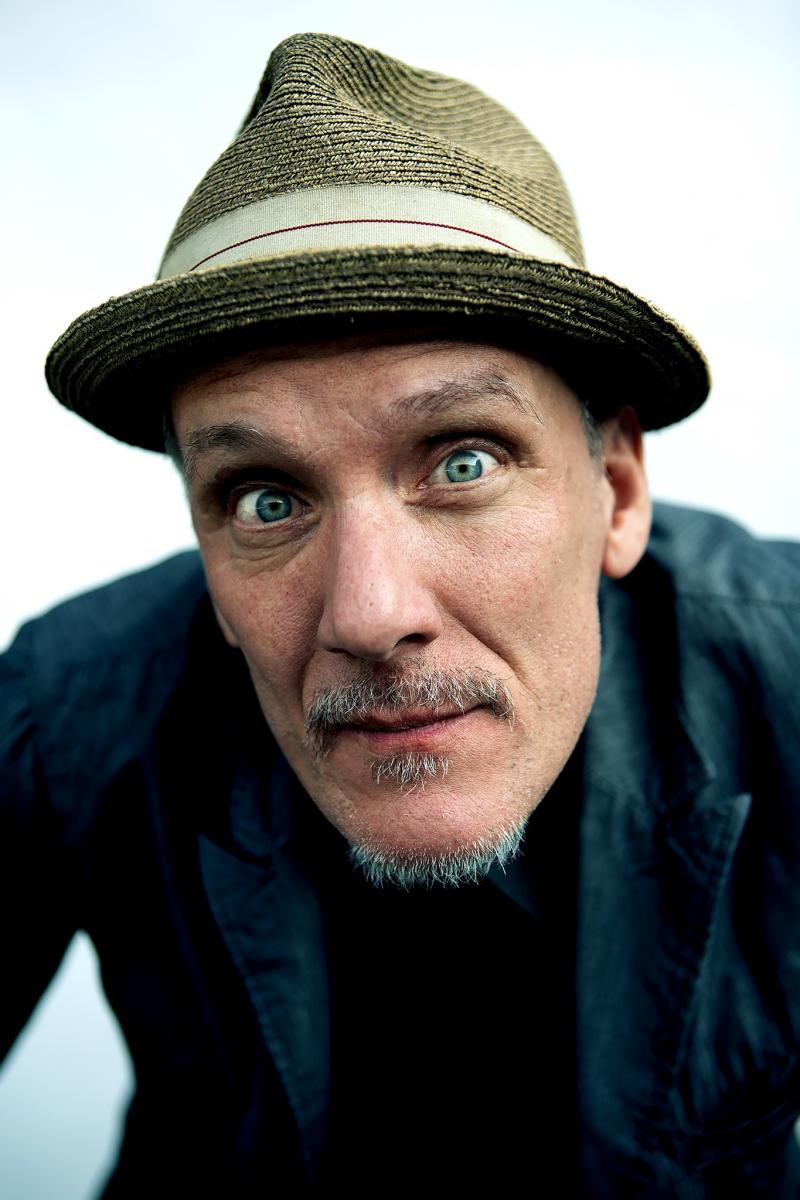 Fri May 24, 2019
This one's from a local guitar god who's breathed life into more than one misbegotten song. Stony Plain Records is proud to announce the release of acclaimed guitarist and performer Kevin Breit's "Stella Bella Strada" his second solo album for the label, out on iTunes, Amazon, Spotify and all digital retailers May 31.
Produced, engineered, mixed, and mastered by Kevin himself and out on Canada's leading folk/roots label, Stony Plain Records, whose founder Holger Petersen sez,"Kevin Breit is one of the most creative and imaginative musician I've ever worked with. What he brings is far beyond incredible guitar playing. He is master arranger, composer and soulful visionary whose tones and phrasing color his music with sophisticated timeless concepts and good humor.To my ears Kevin's music includes blues based slide guitar playing with a heavy dose of Frank Zappa's compositional influence. But Kevin is his own man - there's no one like him!"
He has also worked as a touring guitarist and session musician with many greats, including Cassandra Wilson, Norah Jones, k.d.lang, Michael Kaeshammer, Celine Dion, Marc Jordan, Molly Johnson, Harry Manx, Holly Cole, Rosanne Cash, Serena Ryder and the Rankins.
Breit has been honoured with several awards, including a Maple Blues Award, Gemini Award, National Jazz Award, Canadian Folk Music Award and two Juno Awards for his own recordings, and he has performed on other recordings that have earned a total of 10 Grammy Awards.
Says Kevin on the album title, "Stella Bella Strada loosely translates to 'beautiful star of the road' and is aptly named for a new guitar built by Master Luthier and grand friend, Joseph Yanuziello. Did I want a one-of-a-kind instrument that could offer a fiery tone and is capable of fitting in many genres? Yes. Did I want an instrument that was lightweight and didn't require a chiropractor after every show? Yes. Did I want Marcello Mastroianni and Sophia Loren peeking out from under the Mojo pickup grills? Yes. Did I want it to light up when it was in high gear? Yes. Did I want my initials on the tone and volume controls? Why not? So, this is where the road trip starts."
Kevin's riveting album isn't just a one-person project, even though he's always at the helm. The release is enhanced by his staple of band members and special guests. "Andy McNeill, longtime friend, supplied me with some all-time groovy Chamberlin and Optigan drum loops, which, in themselves, ooze so much character and vibe. My fellow travelers would include the quartet I have been a member of for the better part of a quarter century, the Sisters Euclid - Ian DeSouza,Mark Lalama and Gary Taylor. Riding shotgun is drummer, Davide DiRenzo, another longtime friend. My brother Gary was also a big part of the ride, sitting behind the Wurlitzer and AceTone organ to provide that Las Vegas strip feel. The horn section consisted of the ever fantastic, Rebecca Hennessy, Perry White, Tom Richards and Vincent Henry. William Lamoureux, a young Quebec born violinist, weaves throughout the recording with much taste and musicality. There are 2 busloads of my musical friends playing and singing on Stella Bella Strada and it brought me great joy to have them all aboard."
Breit adds,"On this recording, I wore several hats: producer, engineer, mixing and mastering. What I know of these things is somewhat laughable but I loved every crazy second of it. I hope when you listen to Stella Bella Strada, at the very least, you will hear me smiling."
Kevin Breit On Tour
May 9th Sisters Euclid at the Moonshine Cafe 137 Kerr St. Oakville
May 19th Bona fide Scoundrels at Mezzrows, Toronto
June 3rd Sisters Euclid at the Dakota Tavern, Toronto
June 13th Sisters Euclid at the Moonshine Café, Oakville
June 19th Kevin Breit's 'Stella Bella Strada' Record launch at Lula Lounge, Toronto
June 29th Sisters Euclid at the Rochester International Jazz Festival Montage Music Hall 55 Chestnut Street
June 30th Sisters Euclid at the Mahtay Cafe 241 St. Paul Street, St. Catharines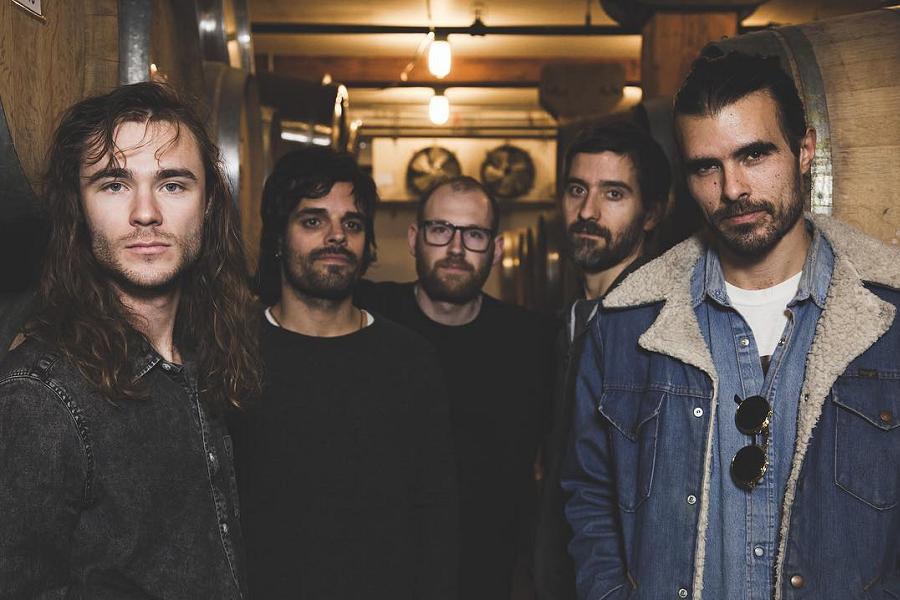 Here's another hometown act on a steady roll. Reuben and the Dark have announced the release of a deluxe version of its acclaimed LP, 'Arms Of A Dream', out May 17 via Arts & Crafts. The deluxe version includes Reuben's version of the Tragically Hip's "Bobcaygeon," fan favourite "Hold Me Like A Fire", and an alternate version of "Hallelujah".
The deluxe LP also includes the new single "You And I" which is an "homage to childhood memories," says Reuben Bullock. "It is about the past but carries a sentiment very grounded in the present and what shape the future could take. I tried writing about some of the stories that formed me as an adolescent but by the time I had written about two, the song was already too long. It carries much more than the words I could put into it. It is about the dreams we had. The lives we lived. It holds secrets. Good songs hold secrets. This song was supposed to be on 'Arms of a Dream' but never found its place. I have had more messages asking about this song than any other we play, so it is exciting to finally release it."
The video for "You And I" was filmed in the Portuguese region of the Algarve, and towns of Lagos and Faro by Isis Essery and edited by Kaelen Ohm Bullock.
Reuben and the Dark's music has recently been featured in the trailer for Netflix on The Highwaymen and the Season 3 trailer of The Handmaid's Tale.
'Arms of a Dream' finds songwriter/vocalist Reuben Bullock working outside his comfort zone, both musically and lyrically. The result is his most vivid and transformative music to date: an intimate exploration of the inversion of imagination and reality in dreams. Exclaim! called the LP "compelling and evocative from start to finish", while The Calgary Herald claimed that "It's not hard to envision the songs on Arms of a Dream filling a stadium."
Watch 'Hold Me Like A Fire.'
https://www.youtube.com/watch?v=zN_iWiiGVls
The spirited folk-rock outfit's cover of The Tragically Hip's timeless and nation-defining song "Bobcaygeon" was originally released last year to benefit the Gord Downie And ChanieWenjack Fund, which is part of Gord Downie's legacy and embodies his commitment, and that of his family, to improving the lives of First Peoples, and to aid our collective reconciliation journey through awareness, education and action.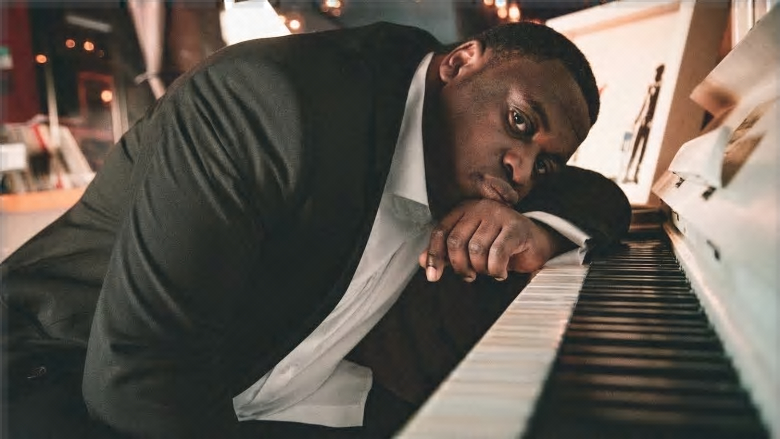 Next up is a musician who came up in and used music to survive on some of Toronto's meaner streets. Artist/pianist Thompson Egbo-Egbo has a new album, The Offering, out May 24 via eOne and it is a tasty listen. Thompson is a valued community member known for giving back. He is also a part of Soulpepper Theatre Co.'s acclaimed production, 88KEYS, celebrating the art of the piano, on from June 1-21.
Watch the video for album single, It's Not That Serious
https://www.youtube.com/watch?v=wmdwzX43P-Y
The Offering seeks to create a new dialogue about what audiences can expect from a jazz trio. To begin, check out: It's Not That Serious and Pat Metheny cover, Beautiful Love. Many of the album tracks were written on stage, and put to tape after they'd been fleshed out live, adding a distinct presence to the album. The recording process itself was an attempt to capture the essence of the live experience - the element that has been attracting an ever-growing audience to the trio's concerts during numerous national jazz festivals and full house residencies at The Rex Hotel and Poetry Jazz Café in Toronto.
Born in Nigeria, Thompson moved to Toronto with his family when he was four, and began his piano journey at age five. He developed his talents through a local music school before studying Jazz Performance at Toronto's Humber College, and attended Berklee College of Music in Boston, where he lived for three years.
Thompson has performed with the London production of the popular Canadian stage play, Da Kink In My Hair, and played for Quincy Jones, along with Prince Charles, Prince Edward and Prince Phillip. Growing up in Regent Park, the Dixon Hall Music School helped him excel in his art form, so he is motivated to help a new generation of Toronto kids transcend their social and economic circumstances through music. In December 2018, Thompson gave back to Dixon Hall by being the first alumnus to host their annual Music School Gala. Thompson also loves fashion and travel (he is fond of Greece, and lived there for a period while studying at Berklee), food, and sports as an avid soccer and basketball player.
Gangsta's Paradise (Live at The Horseshoe Tavern): http://smarturl.it/thompson-gangstas
Egbo Trio Live On 'The Lawn At Paul Hahn': https://www.youtube.com/watch?time_continue=206&v=pMsXL_xo4Gc
No tour dates yet but it shouldn't be long.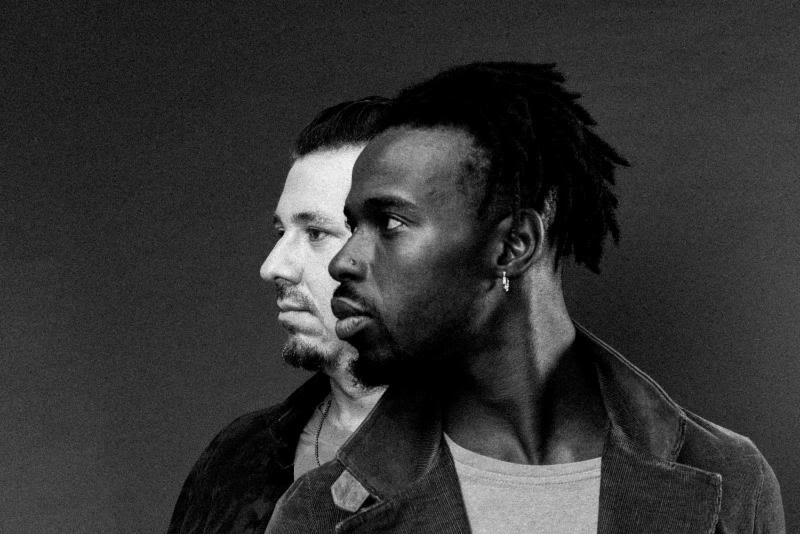 This next act is checking in from the US of A, with something to say about how it is down that way. Following their ambitious slate of performances during last month's SXSW, it was clear that Black Pumas - the collaboration between 27-year-old newcomer Eric Burton and Grammy-winning guitarist/producer Adrian Quesada (Grupo Fantasma, Brownout, 2018's Look At My Soul) were due for a big 2019. NPR's Here & Now deemed them "the breakout band of 2019" and KCRW called their sound "Wu-Tang Clan meets James Brown." Rolling Stone, in naming Black Pumas "One Of The 30 Best Bands We Saw In Austin," praised Burton's "tireless, charismatic energy" and "seemed to tap the collective unease of the national moment."
Next up, their self-titled debut, out June 21st on ATO Records. Produced by Quesada in his home studio and colored by Burton's dark imagery and haunting vocals, the album is equally indebted to East Coast hip-hop as it is to classic funk and soul, resulting in a project that is of the moment rather than retro.
Quesada had been working on a new project inspired by a mix of woozy Ghostface Killah instrumentals, crispy Motown soul, and the introspective grandeur of dusty highway folk-rock, and, after hearing him audition over the phone, Burton slotted in beautifully. Pulling from his myriad performance backgrounds - singing in the church, acting in musical theatre, and busking at the Santa Monica Pier - Burton injects Quesada's instrumentals with a howling croon and surrealist lyrical bent. From the roiling, solar eclipse-inspired noir of "Black Moon Rising" to the ponderous yet epic "Oct 33," these early collaborations provided the basis for Black Pumas.
Burton and Quesada were thrilled with the songs, but Black Pumas truly began to make their name with a weekly residency at Austin's C-Boys that quickly became "the hottest party in town" (Austin-American Statesman), with lines wrapping to see their whip-sharp band and Burton's "whirlwind of movement and gesture" (Chicago Tribune). What followed was a quick and dirty ascent through the Austin music scene, culminating in a coronation as Best New Band at the 2019 Austin Music Awards.
Listen to their 2019 Austin Music Awards Song Of The Year-winning debut single "Black Moon Rising." https://www.youtube.com/watch?v=z7hnLq9NXh4
Black Pumas have announced an appearance at Quebec City's Festival D'ete and a stop in Toronto on July. Current tour dates below, keep an eye out for more tour news soon.
Black Pumas On Tour
5/15 - Knitting Factory - Brooklyn, NY
5/21 - Bush Hall (w/ The Heavy) - London, UK (SOLD OUT)
5/23 - La Maroquinerie (w/ The Heavy) - Paris, FR (SOLD OUT)
5/24 - De Helling (w/ The Heavy) - Utrecht, NL (SOLD OUT)
5/25 - Lido (w/ The Heavy) - Berlin, DE (SOLD OUT)
5/28 - Trinity Centre (w/ The Heavy) - Bristol, UK (SOLD OUT)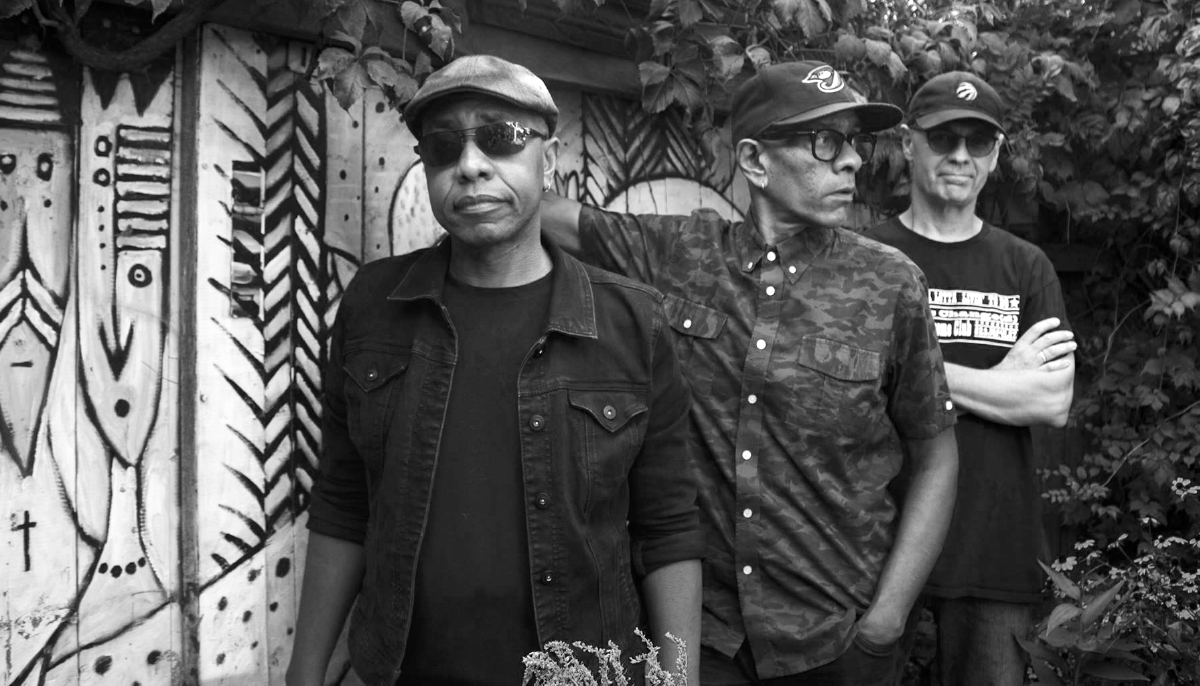 Here's a throwback to the age of the Supergroups, when players with established heavy reps came together to form oft short lived but mostly brilliant new ensembles eg. (Blind Faith, The Travelling Wilburys).Checking all the necessary boxes, here's 13go, a further escalation of the style of guitar rock that was home turf for influential cult faves Living Colour.
Hugh's Room Live is proud to present 13go as they celebrate debt album Domestic Tranquility on Thursday, May 30. The band, Vernon Reid, Aubrey Dayle, KimRatcliffe and Ian DeSouza will take the stage at 8:30PM.
13go was born of the partnership of drummer Aubrey Dayle (James Blood Ulmer, David Murray, John Popper) and guitarist Kim Ratcliffe (David Clayton Thomas, Ron Sexsmith, Holly Cole). The two have worked together in various creative projects for over a decade in the Toronto scene. They collaborated with bassist Brad Cheeseman in a group called On Topic for two years before the formation of 13go. The winds of change hit both of them, and this new group was born. Aubrey reached out to one of Toronto's legendary bassists Ian DeSouza (Kevin Breit, LAL, Tabla Ensemble), to join the current lineup. He also enlisted his bandmate and friend from the James Blood Ulmer and Memphis Blood group, Vernon Reid (the great guitarist from the group 'Living Colour') to produce and play as a guest.
The album's title comes from the Preamble to the US Constitution which is an ambitious document tying together several political and philosophical imperatives. Likewise, the album is also ambitious and brings together many strands of the guitar rock experience, even the one where a mandolin takes the lead. Jump on this one fast, it's gonna sell out.
Stepping off on a sad note. Many was the night I'd leave the Shoe saying good night to Bookie on the way out. Never thought I'd ever be saying goodbye to him.
David "Bookie" Bookman was inimitable, irrepressible, warm of heart and wide of knowledge and he left an indelible print on Canada's musical landscape. For me, the prime Bookman experience was to be had at his Nu Music Nights at the Horseshoe. Not only was the quality of music on offer never less than notable and free of charge, but Bookman's total involvement engendered a unique sense of community involving both artists and audience.
Thanks for all the music and the love of same that flowed in your wake like a superhero's cape.
Support live music. Bookie would love that.