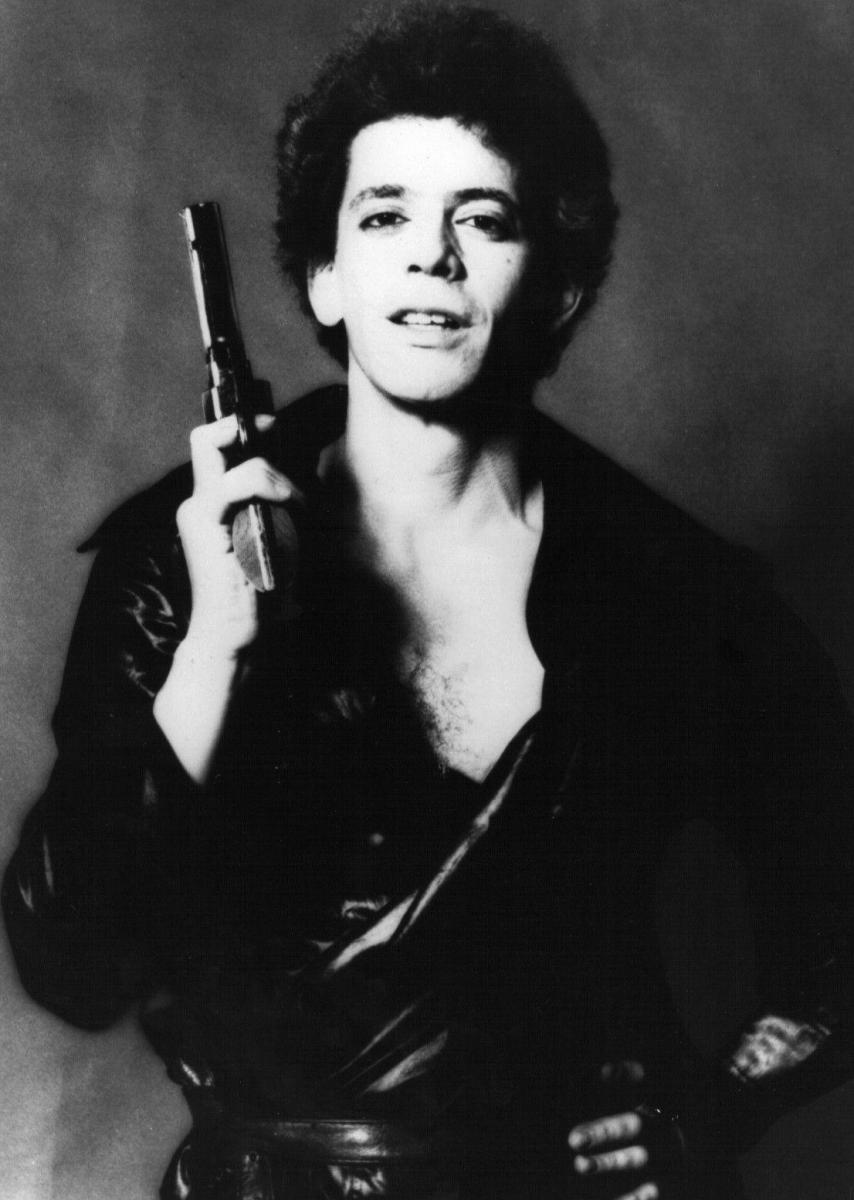 Fri Aug 23, 2019
Having forsaken the leafy lanes of Riverdale for the gritty and noisy ambience of downtown, my days start early. It's barely noon and I've already seen on the busy sidewalk out front, a pair of drug deals go down, one involving a period of testy give and take and a panhandling skirmish, all casually ignored by the folks rushing by and around them. A taste of Lou Reed's paean to the black angel seemed apropos.
https://www.youtube.com/watch?v=6xcwt9mSbYE
The hardest working band in Australia, King Gizzard &The Lizard Wizard have released their fifteenth studio album -- the thrash metal-worshipping Infest The Rats' Nest via ATO Records. Earlier this week, the septet released a video game revealing their latest single Mars ForThe Rich
https://www.youtube.com/watch?v=UELbVHComM4
The non-stop Aussies also began their massive headline world tour this week with a night at Los Angeles' Greek Theatre. The band will continue on through much of the U.S. and Canada in the coming weeks before storming through Europe this October.
Before releasing the "Mars For The Rich" game, the band shared three singles from the album -- the wildly heavy " Planet B" the chugging "Self-Immolate," and the blast beat-laden "Organ Farmer" and their absurdly dark accompanying videos. These new tracks prove King Gizzard &The Lizard Wizard aren't mere dabbling dilettantes when it comes to thrash and metal.
This fifteenth studio album, Infest The Rats' Nest is by far The Gizz's hardest and heaviest to date. How metal is it? Very Metal. Maybe even more. Drawing on the mid/late 1980s golden period of thrash metal - Metallica and Slayer, and also lesser-cited bands such as Exodus, Kreator and Overkill - Infest The Rats' Nest sees a wholly unexpected creative detour into new sonic terrain.
Infest The Rats' Nest is the sound of the lads scratching the thrash metal itch, fully and unequivocally. Ferocious and direct, 'Organ Farmer' is built on drums that gallop away like a battalion of wild horses over the horizon and a triple-guitar attack set to stun. It's the type of sub-three minute song you wish Hetfield and co. still made. 'Venusian 1' goes at it even harder, a shredding collection featuring an army of guitars. A guitarmy, if you will. This is an album dripping with disdain and disgust for a planet consuming itself in a mass act of cannibalism. 'Superbug' sings of the type of indulgence that will one day destroy us all, while the utterly nihilistic 'Self-Immolate' sees riff piled upon riff and Stu Mackenzie delivering a vocal display to stand alongside the likes of Tom Araya or Max Cavalera. "I'm a pretty shit singer but I do think of my voice as an instrument," laughs the frontman. "You've got lots of tones and different sounds in there you can experiment with."
Recent single 'Planet B' is a frantic, bludgeoning beast of a song, a scorched earth blitzkrieg that depicts a world burning through its natural resources ("Open your eyes and light the fluid / Get into a petrol siphon / Low on meals, browning fields / Bury children...") and charging headlong into a population exodus that may only be solvable through the colonization of other planets. Breakneck closer 'Hell' meanwhile is the last black bile-spewing word on musical brutality. King Gizzard meet the fears and anxieties of a planet head on; here is a place where uncompromising music meets the concerns of contemporary cli-fi (climate fiction), that emerging movement of writing centred around ecological disaster and its repercussions.
"The A-side of the album is set in the near future and is about real shit going on right now - especially ecological disaster," explains Stu of the album's grand themes. "We've got a lot of things to fear. The B-side tells the story of a group of rebels who are forced to leave Planet Earth and try to settle on Venus. I spend a lot of time thinking about the future of humanity and the future of Planet Earth. Naturally, these thoughts seep into the lyrics."
Because the stats on King Gizzard's colourful career are stacking up fast: 14 albums in 7 years (including 5 in 2017 alone), headline festival appearances, international critical acclaim - they are now arguably the world's most innovative and productive rock band. They gots a fervent worldwide fanbase who share endless memes, mixes, videos, graphics, theories and discussions, all through which they explore and expand what they have termed 'The Gizzverse'.
The modest Mackenzie avers King Gizzard &The Lizard Wizard are no longer simply a band, they are an organic cult. Is it vital then that they never repeat themselves, and continually surprise listeners?
"I think what is important to me is that we keep ourselves interested," concludes Stu. "So this band is a highly-selfish endeavour in that respect. I try not to worry about what others think too much, but the people around us and the people who come to our shows do wield an influence too. I think I just wanna make music all the time."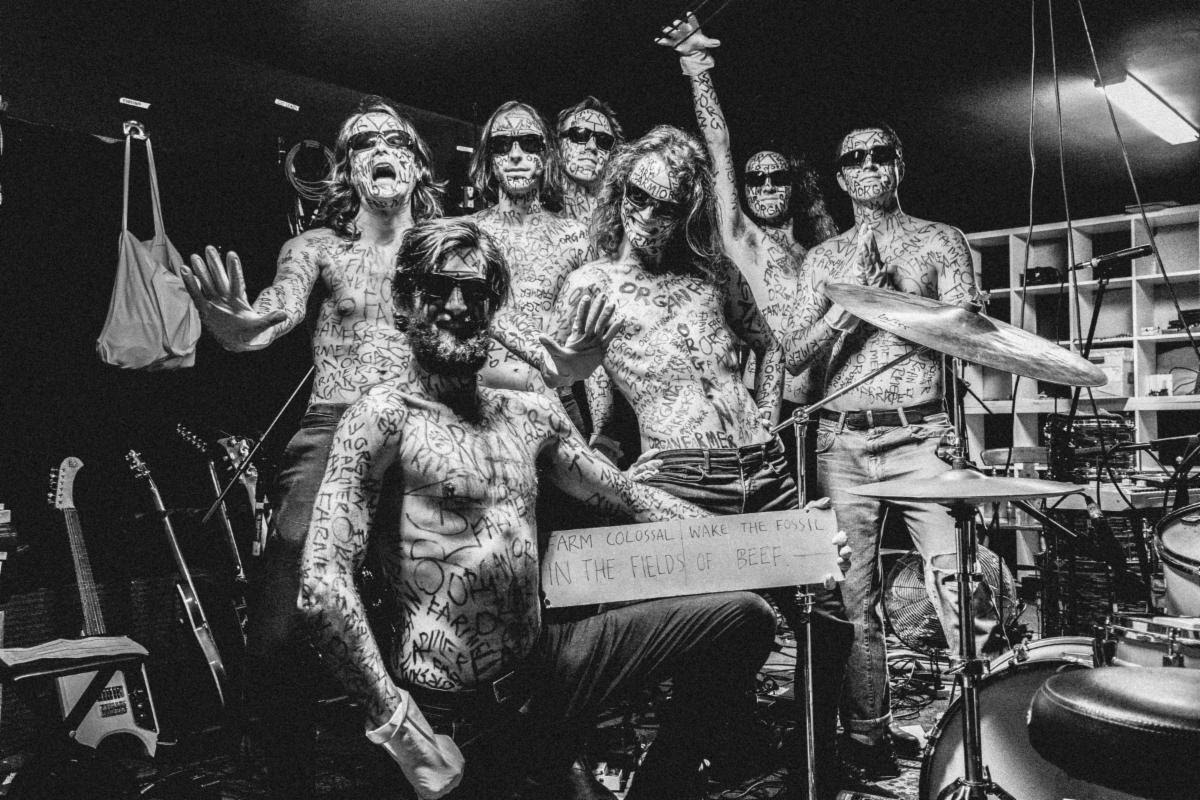 King Gizzard and the Lizard Wizard Tour Dates:
08/20 - Salt Lake City, UT @ The Depot
08/21 - Denver, CO @ Mission Ballroom
08/23 - Milwaukee, WI @ Riverside Theater
08/24 - Chicago, IL @ Aragon Ballroom
08/25 - Toronto, ON @ Rebel
08/26 - Montreal, QC @ Olympia
08/27 - New Haven, CT @ College Street Music Hall
08/28 - New York, NY @ SummerStage Central Park
08/30 - Philadelphia, PA @ Franklin Music Hall
08/31 - Washington, DC @ 9:30 Club
09/01 - Asheville, NC @ New Belgium Brewing Company
09/02 - Atlanta, GA @ Tabernacle
09/03 - New Orleans, LA @ Joy Theater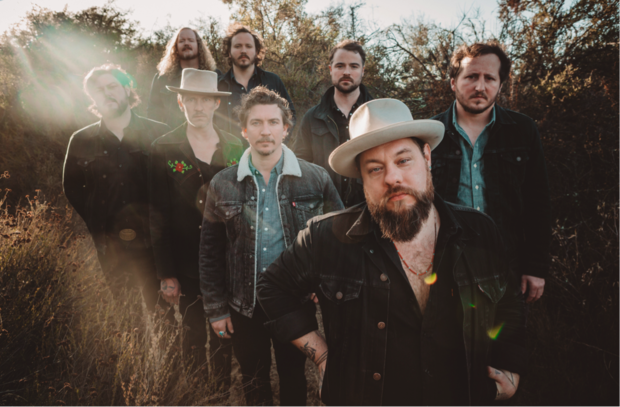 Here's a group of badasses who're big on doing the right thing. Denver based Nathaniel Rateliff &The Night Sweats released a special edition cannabis collection under Willie's Reserve. The collaboration between the band and the national cannabis brand inspired by Willie Nelson's journey as an artist and advocate showcases the ongoing connection between culture and cannabis. The strain will initially be sold at select LivWell retailers in Colorado until it's released to additional retail locations throughout the state. Further product and on-sale information can be found here: https://williesreserve.com/blog/nathanielrateliff.
"Our hope is that these cannabis products will provide enjoyment for many, as well as relief to those patients who need it most. We will advocate for a more diverse, equitable and inclusive industry, along with bringing restorative justice for those who continue to be imprisoned for activities that are no longer crimes. Also, we hope to keep moving the conversation forward with those whose minds might not yet be open to the proven benefits of cannabis," says Rateliff and the band's bassist Joseph Pope III.
The band initially met Nelson through their work with Farm Aid and over the years developed a friendship, connecting on the agricultural benefits of clean family farming. As part of this collaboration, the band hopes to bring attention to the positive impacts legalization has had on local economies and opportunities in agriculture.
The crew plays two sold-out nights at Red Rocks Amphitheater in Denver on August 21 and 22 and will continue to tour throughout September including a performance with Nelson & Family at Forest Hills Stadium on September 11.
The band's latest album, Tearing at the Seams, was released March 2018 on Stax Records to widespread acclaim and included three singles which hit #1 at Triple-A Radio ("You Worry Me," "A Little Honey" and "Hey Mama").
Nathaniel Rateliff &The Night Sweats are: Nathaniel Rateliff (vocals, guitar), Joseph Pope III (bass), Patrick Meese (drums), Luke Mossman (guitar), Shusterman (keys), Andreas Wild (saxophone), Daniel Hardaway (trumpet) and Jeff Dazey (saxophone).
Listen to "You Worry Me' https://www.youtube.com/watch?v=BMWVUE5K-ZY
Nathaniel Rateliff &The Night Sweats On Tour
August 21-22—Morrison, CO—Red Rocks Amphitheatre*
August 25—Columbia, MD—Merriweather Post Pavilion†
August 27—Detroit, MI—The Fillmore*
August 29—Moorhead, MN—Sister Cities Smokeout
August 30—Minneapolis, MN—Surly Brewing Festival Field*
August 31—East Moline, IL—The Rust Belt*
September 1—Kansas City, MO—Crossroads KC*
Grammy Award-winning singer/songwriter Paula Cole is set for the release of her tenth full-length album, Revolution, September 13 via 675 Records. In celebration of the upcoming release, Cole is premiering the track "Go On"
https://www.youtube.com/watch?v=2UXuvpvMwxs
The song has an enduring history with Cole. "'Go On' began 26 years ago in 1993, a melody and groove I composed while living in San Francisco just starting my career," Cole explains to Parade. "My manager Carter thought it was a hit (even though there were no words!) but I never finished the song. Carter is sadly no longer alive, I miss him very much, and I finally finished the song for him. I hope he is right about it, we'll see! I think I just needed to live life a while in order to have something lyrically fitting for the music. Post-divorce, 13 years deep into my relationship with the love of my life, in all its struggle and beauty, I've found my words."
Produced by Chris Bruce (Seal, Meshell Ndegeocello, My Brightest Diamond) alongside Cole (a Grammy-nominated producer, herself), the album delves into the themes of gender identity, race and age that are once again so relevant in the current social/political climate. It does all of this with ethereal vocals and gauzy arrangements that should make all the hard words more palatable for Cole's MOR core audience
"At the heart of it, Revolution is about breaking silence," Cole notes. "At its core lie signature, highly-personal songs. Revolution is mostly about INNER revolution, breaking the silence and finding a way through these times with love in our hearts."
The forthcoming album features contributions from artists, including Ndegeocello, vocalists Nona Hendryx (Labelle) and Darcel Wilson and jazz pianist and singer Bob Thompson (of NPR's "Mountain Stage"). The title track "Revolution (Is a State of Mind)" excerpts Martin Luther King's speech "Beyond Vietnam: A Time to Break Silence," delivered at New York's Riverside Church on April 4, 1967.
"I was born the morning after MLK was shot. His death was a part of my life," Cole explains. "My mom tells me how she cried together with the African-American OB/GYN nurse before she went under for my C-section. Many of my heroes and champions have been African Americans, and we as a nation have not come to terms with our horrific past and present. I have biracial family members, and I must write and sing about this. I wish a lot more white people would."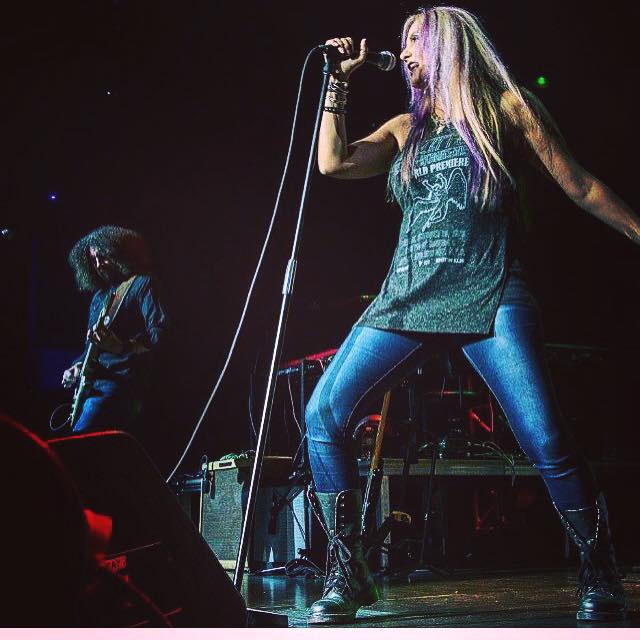 Paula Cole On Tour
August 27 Harwich, MA  Cape Cod Jazz Festival
September 25  Phoenix, AZ  Musical Instrument Museum
September 27  Hillsboro, OR  Walters Cultural Arts Center
September 28  Seattle, WA  Triple Door
September 29Oakland, CAYoshi's
JUNO winner and major empath Sass Jordan has had her ups and downs in the music biz but she's still standing, still swinging. The lady is celebrating the 25th anniversary of her third album, Rats, this year. It's behaving like one of the biggest releases of her career so far, as befitting a popular fan favourite. To commemorate the anniversary, she will release a newly-manufactured 180-gram orange-coloured vinyl version. The limited-edition run of 1,000 copies will be available at upcoming live shows and in select retailers, as well as for pre-order — along with exclusive bundles — now at www.sassjordan.com
Sass Jordan and her then-band Stevie Salas, Brian Tichy and Tony Reyes with special guests Ian Moore, Tom Petersson (Cheap Trick), George Clinton (Parliament, Funkadelic), Richie Kotzen, Rei Atsumi and Carmine Rojas recorded Rats in Los Angeles with producers Nick DiDia, Sass, and Stevie, in March, 1994.
Watch 'Sun's Gonna Rise' here   https://www.youtube.com/watch?v=6lQPkeOqlG8
Reflecting on Rats, Sass says: "25 years is a long time, so I wanted to celebrate this record with some sort of offering, and that is why this vinyl re-release happened. This record was truly a milestone in my life, marking a turning point into a darker period. It was released in '94, three years before I left Los Angeles for good. It was a tumultuous period, filled with a lot of emotional chaos and bad decisions. The music was a fitting soundtrack to the confusion and anger of those times, as well as a catharsis, and it obviously ignited a fire that has burned well, even all these years later. I think Rats is a bit of a maverick, in that you rarely hear female artists expressing in this particular musical style, and I am honoured by the number of people that have covered songs from it."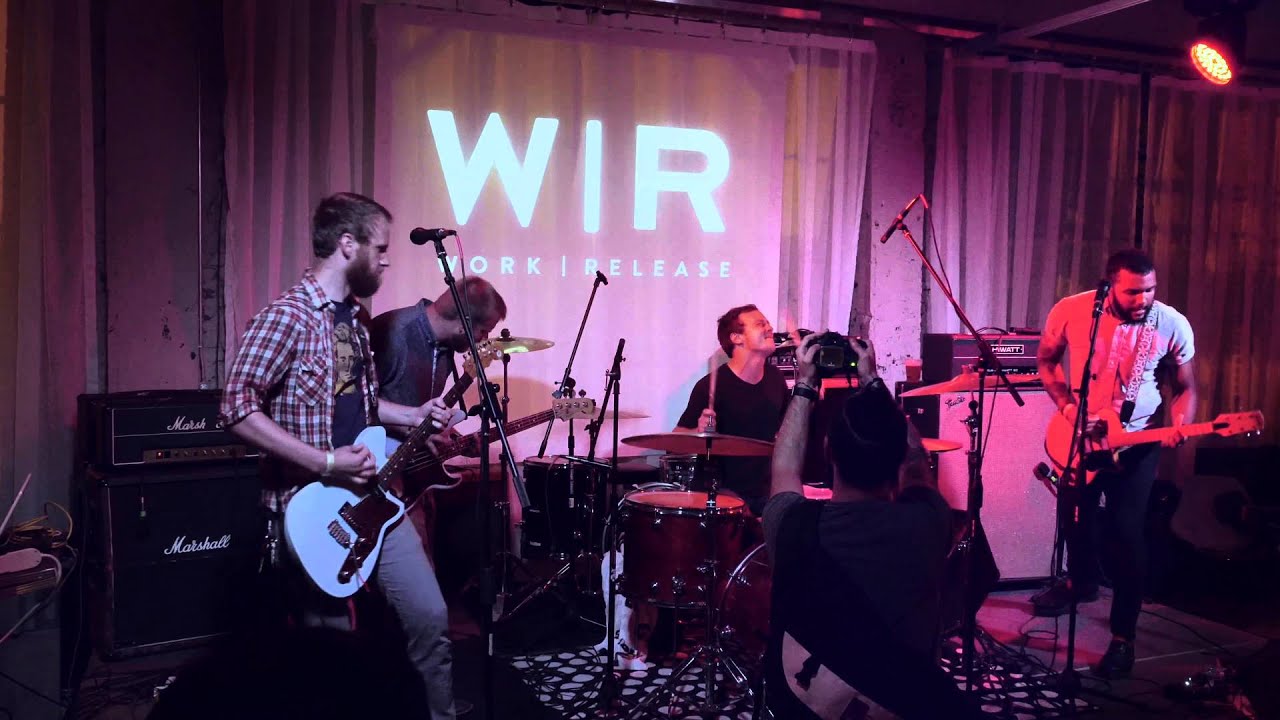 BITS'N'PIECES…Straight outa Kitchener, a perennial incubator of Canadian black music, comes this event bringing together old school '80s and '90s hip-hop and R&B artists with acts by Naughty by Nature, Biz Markie, Sisqo, Maestro Fresh Wes and Robbie G on one spectacular stage. On The Grand is excited for the final all-ages mini-festival to the end off summer. Created by Beyond Oz Productions, the Throwback Fest will be action-packed '90s theme party with live music, vendors and much more. Ticket options are available which include meet and greets and VIP packages. To learn more about various ticket packages visit www.onthegrand.net. It happens Saturday, August 24  6:00 p.m. to 11:00 p.m. Doors open at 5:00 p.m at Bingemans Centre 425 Bingemans Centre Drive Kitchener….Here's another song from the Resistance. Virginia garage rockers Demons is debuting a timely new charity single titled "Uglier Americans," with all proceeds going to RAICES….https://www.youtube.com/watch?v=NHBAHiRilXg
…of the politically-charged track, frontman Zach Gehring says, "The separation of families at the border, and the policies that underscore recent activities targeting families from Mexico, Central, and South America, and US citizens are completely backwards and unquestionably cruel. Immigration policies and the inhumane treatment of people of all ages demands a response - any action that can help thwart or slow down what is happening. This song is was motivated by an attempt to critique the gap between immediacy and reflection - the immediacy and urgency for those threatened by these policies versus the reflective and abstract media commentary and discourse that privileged people (like us) engage in and respond to earnestly. There is no shortage of obstacles and cynicism that can undermine good intentions, but anything we can do - even the smallest act - is a positive step forward."
Opening with a blast of feedback sounding a lot like a police siren and framed with jagged chords and stirring urgent vocals, this is protest music with a confrontationalist agenda and it's about time we heard its ilk.
"We chose RAICES because of its focus on education, the affordable legal assistance provided to those impacted by illegal and unjust raids, and opportunities for involvement from those interested in helping. Awareness is important, but the legal needs of those in targeted areas are urgent and we wanted to focus our efforts there."
Started by longtime Mae guitarist Zach Gehring, the Virginia-based band's latest EP 'Made In The USA' was released last fall via Spartan Records and is worth checking out.
So I'm stepping off with the Climax Blues Band. Enjoy!
https://www.youtube.com/watch?v=iwnC_8_ZeYE