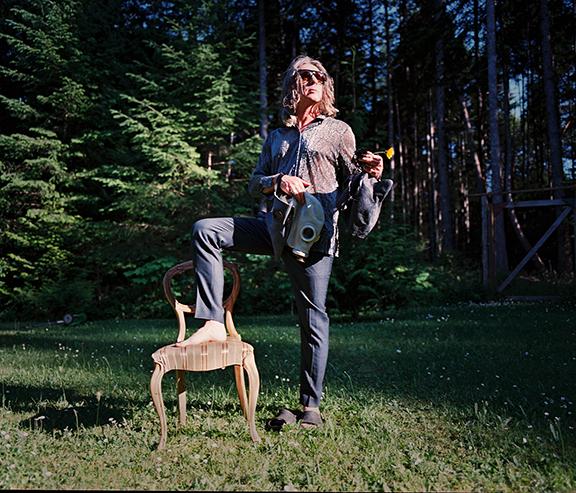 Fri Jul 30, 2021
This week we salute the folks behind Beeton Cupboard Foodbank at St. Michaels All Angels Church.611 St. Clair Ave. West. (416) 653-3593. Our outreach program remains a high priority at this time. The Beeton Cupboard Food Bank is an essential service and will continue serving our community on Wednesdays. Steps have been taken to adjust service delivery in line with up-to-date Public Health advice.  Open 11:30am - 12:30pm on Wednesdays
This one kinda snuck up on me. 54.40's Neil Osborne has a new stage persona, Niz Wiz, whose current single "God Do Me A Solid" is available for streaming. As Side A's track three from the nom de plume project's self-titled double album, "God Do Me A Solid" echoes the release's expression of feelings and fears around prescient themes: America, money, God, A-I, "and a little bit of Canada," Osborne shares.
"Many people have asked me in the past if I would ever consider a 'solo' record, but I never felt the need to. 54•40 is the perfect vehicle for me as 'Neil' in our themes of fun, unity, thoughtfulness and reflection couched in a three chord rock combo.
"That all said, I had a sudden inspiration to create a conceptual body of work alone somewhere in early 2019. As a person — as Citizen Niz — I began to sense some kind of disconnect with common sense, and outdated or hijacked cultural values. I supposed some of it could be attributed, as my father used to say, as feeling 'well, the world is passing me by,' but I had this insistent, nagging feeling it was much more than that."
In terms of naggers, there were lots to choose from. Among them, violent political partisanship, an intolerable wealth gap, the spread of fake news, the ills and thrills of social media, al show up. What does not show up is the year's biggest drawing crisis, CoVid 19, as the album was written pre-plague, making it an artifact from another time.
"I remember pontificating these thoughts in my basement studio before looking up and saying, 'Hey! Am I the only one feeling this?! Am I the only one thinking about this change? This undertow of a tide sweeping us all potentially underwater? And how we don't know when we can come up for air?'"
Osborne looked beyond the endless news cycle to his bookshelf: a copy of Thomas Mann's 1924 novel, The Magic Mountain, and the character Hans Castorp.
"That book reflects on the ability and necessity for a person to take on, and try on, as many opposing points of view to keep a healthy perspective and get a taste for certain themes. It encourages you to see if you like them, and if they're worthy enough to suit you, all the while allowing respect for individuals who choose 'this' or 'that' as their point of view.
 "I ended up with 17 tracks, every track a stream of consciousness. I would adopt a vocal 'character' to inhabit and tell the story, and I'd record this directly to the track over and over until I had the right character cadence, words, and personality."
"I wrote and recorded it all myself, and in consecutive order, before Rave (Dave Ogilvie) mixed and Greg Calbi mastered. Because it was both written and recorded in order, the intention of this work is to be listened to in consecutive order; moving stylus or skipping cuts isn't recommended until the story I've embedded is familiar. I wanted it to be on vinyl so the listener hears it as I intended." "God Do Me A Solid" and Niz Wiz: Limited Edition (vinyl only) Double Album are available now via El Mocambo Records.
Check out 'God Do Me A Solid' here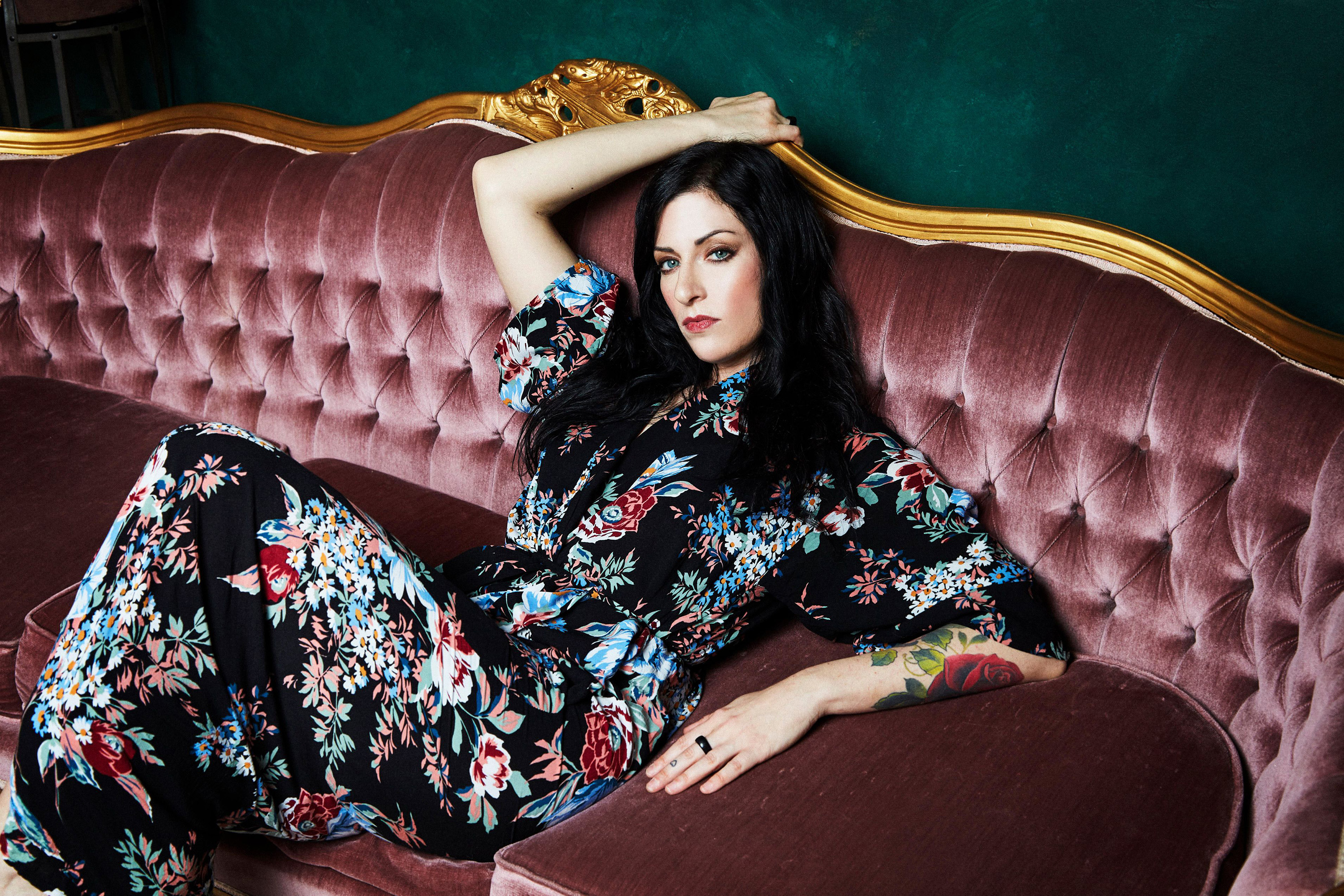 Here's effervescent singer-songwriter Andrea Ramolo with 'Dust', the lead single from her forthcoming studio album Quarantine Dream. Like all 10 songs on the new record, "Dust' was written in isolation during the pandemic. It's a piece of James Bond-ian noir seduction, delving into an intense, albeit brief, intimate encounter during the pandemic with a man whose darkness and struggles shed light on Andrea's own, about fear, trust and judgement. "It's about the fine line between human connection and toxic attachment. It's about our human longing and addictions… to things… to each other… and about the acceptance that we are truly mirrors for one another in this life. We all have our poison, which I believe must be embraced without judgement. And we all need love."
The video, directed by Nikki Ormerod, features Andrea dancing alongside The National Ballet of Canada's choreographer and performer Jera Wolfe, and a live snake. "It tells of this connection through a contemporary dance piece choreographed by Shawn Bracke. My favourite creative project to date besides making this album. I knew on this record that I wanted to create moving visuals with dance which was my first love and my foray into music. It was wonderful to finally have the chance to be creative with my old-time friend Nikki Ormerod."
"Nikki, a very successful photographer in Toronto, has made some beautiful short films and shot videos for Big Wreck's Ian Thornley and poet/author Rupi Kaur for Jimmy Fallon. Andrea continues, "My song "Dust" naturally lived somewhere deep in her visionary mind and we created an elegantly gothic and gorgeous visual piece, which Nikki calls a short opera."
The steamy 'Dust'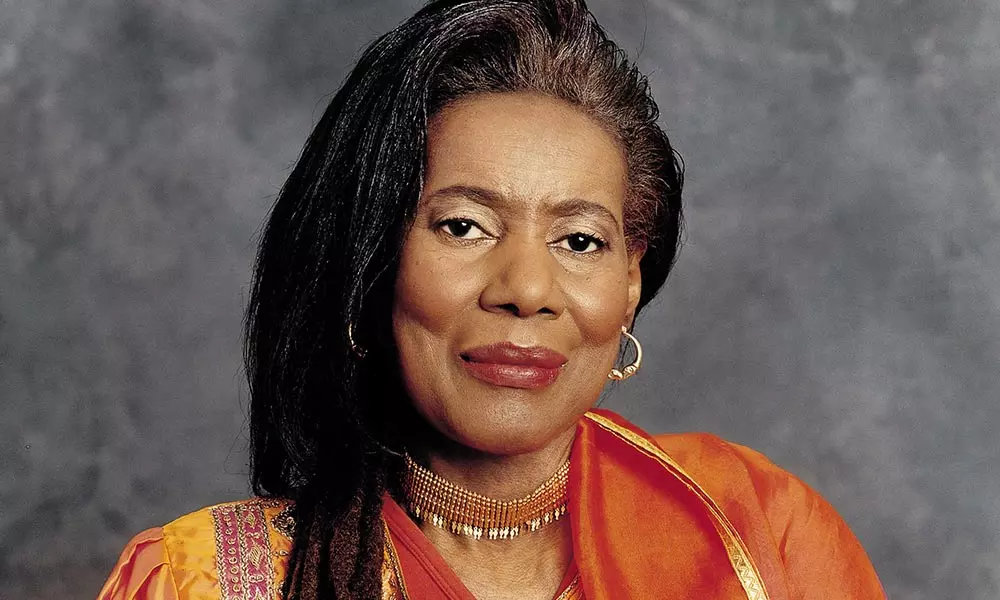 Rolling back the years about 2,000 or so, brings us to the essence of Kirtan: Turiya Sings: an intimate, spiritual recording made by the godmother of spiritual jazz, Alice Coltrane. Recorded in 1981 and never shared in this form, Kirtan: Turiya Sings is a stunning collection of nine devotional songs, featuring the never-before-heard combination of Alice Coltrane's voice and organ. "Jagadishwar" is the lead and so far only single, a towering melody that flows like an unstoppable mountain stream, with Coltrane's organ sounding much like the Indian harmonium in parts.
Though known by many as the musical partner and wife of John Coltrane, Alice Coltrane is revered for her ground-breaking contributions to spiritual jazz with her legendary Impulse! recordings Journey in Satchidananda and Ptah, The El Daoud, among others, and is an acknowledged influence on artists such as Flying Lotus, Kamasi Washington, Solange and Radiohead.
Kirtan: Turiya Sings is available now.
Get lost in Jagadishwar: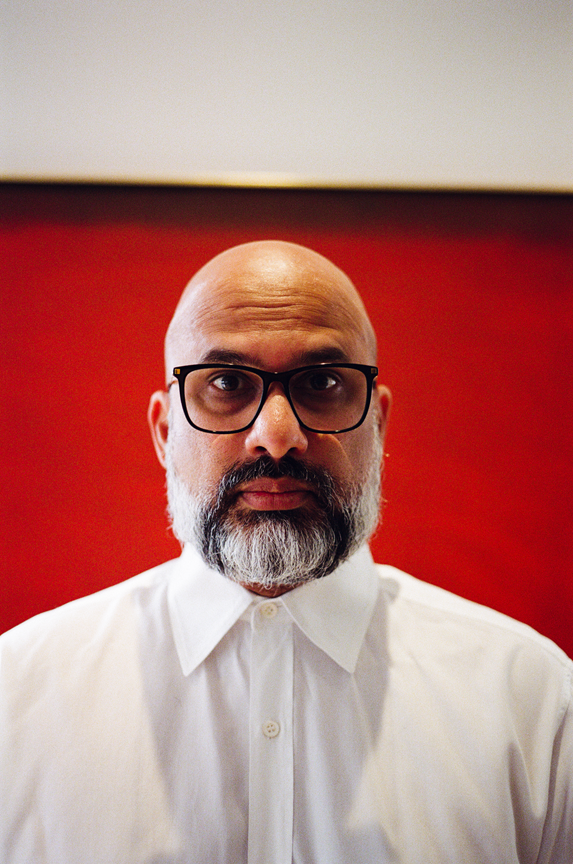 Here's a new act that comes packing heavy cultural resonance and far-flung melodic patterns. Debut music from Kampala Social Club, the beautiful single "COT2ON". Kampala Social Club is an experiment in journeys. The quest for self, the search for connection to the past and present. Seeking a known place in your own existence, and a place within its future. The architect, Steven Fernandez, is a Canadian artist whose meditative, instrumental recordings are born from a reach into his ancestral history and present-day spiritual practices. The goal is to tell a story and help the listener connect with its own.
The Kampala Social Club was a gathering place for the Goan middle class in early 20th century Uganda. At the club, people of like-minded religion, social caste, language and tradition sought to gather, connect and find safety amongst themselves. The club was a central site in Fernandez's own family - giving it legendary and weighted symbolic status via his parents - both immigrants to Canada in the late 60s.
"My parents were born in East Africa and traced their ancestors back to Goa," he explains. "Growing up in Stoney Creek, Ontario with parents who spoke Swahili, had a Portuguese last name and were Catholic with the appearance of an Indian - life was not easy to understand. I was too brown to be black, too brown to be white, too Anglo Indian to be Indian, yet I could identify very strongly with all cultures. I've spent my whole life trying to understand who I am."
Using the rich historical backdrop of the social club - the musical project seeks to support foundational explorations in mindfulness. Purpose in action, in reflection and in the journey to understand and connect with self is at the core of the music - but the true value lies in the listener's ability to embark on its own journey. "Though the name is tied to culture, it's really about the symbol of safety and freedom. The hope that we can find refuge in sound, slow our minds down and feel safe to express all sides of our human experience in the lives we lead. The ability for us to pause and reflect before we can learn to expand. When I reflected on the name of the project, I realized it was the authentic culmination of my life after 48 years. The music is the alignment of all the influences of my culture, music and human experience to this point."
Fernandez has found direct utility for the music within his own sound meditation business Pause + Expand which began for the purpose of supporting the mindfulness community.
"The music is a refuge from a world that in my experience works to never stop .A companion in your life taking up as little or as much space as you allow." Kampala Social Club is the first in a series of releases planned under the project moniker and the first recording "COT2ON" is available everywhere now.
'COT2ON'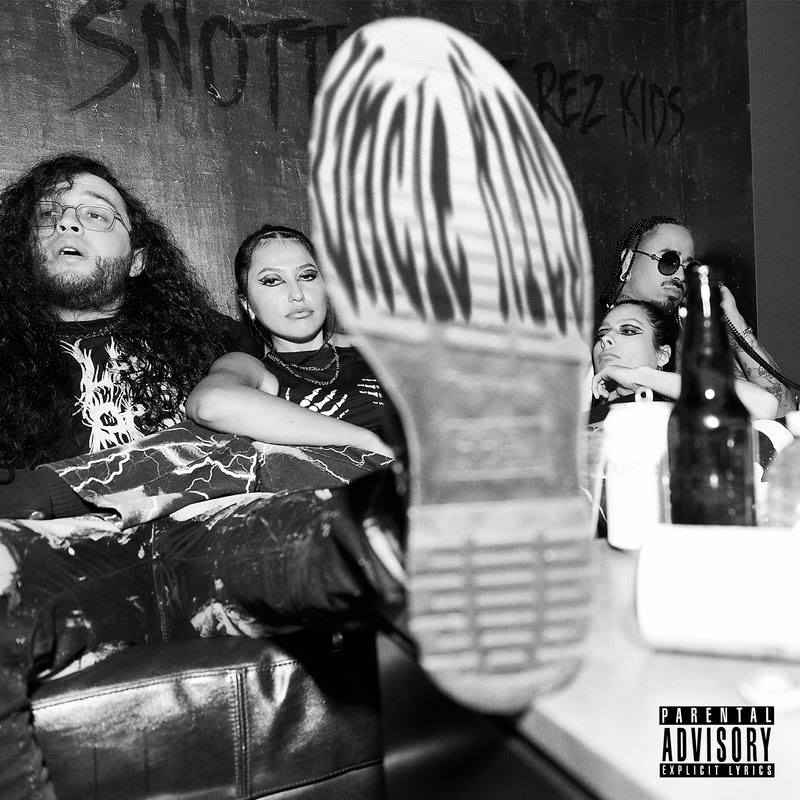 More cultural heft from Snotty Nose Rez Kids as they pump u the summer vibes with a new single, "Uncle Rico," released under their imprint, Snotty Nose Rez Kids Music, distributed by INgrooves. The song is a bouncy beat produced by Kyrigo with lyrical content that explores the ego through the metaphor of an Uncle who is too full of himself.
"Everybody has that uncle in the family that reminisces about the glory days, talks about himself in a big way and often boasts about what he used to be, coulda been or what he thinks he is, but the rest of the family don't necessarily see it that way," says Snotty Nose Rez Kids. "We wanted to make some subtle references to Uncle Rico from Napoleon Dynamite in the video because the movie is dope and he is that personification of what we're talking about."
The video, directed by Sterling Larose, features actor Cody Lightning (known for his breakout role in Smoke Signals) starring as the duo's own "Uncle Rico." Filmed in North Vancouver, BC during a 98-degree heatwave, Snotty Nose Rez Kids celebrate who they are as they ride around the city and hang out at a pool party with a number of prominent Vancouver creatives including Indigenous artists Prado, Buckman Coe, Nimkish, Quanah Style, and Old Soul Rebel.
The release coincides with the upcoming North American tour, a run of US dates from Oct 25-Nov 11 and Canada shows in Victoria, BC (Nov 12) and their first hometown show in nearly two years at Commodore Ballroom (Dec 30).
"Life After" Tour Dates:
October 25 – Boise, ID @ Neurolux
October 27 – Denver, CO @ Hi Dive
October 28 – Albuquerque, NM @ Launchpad
October 29 – Phoenix, AZ @ Rebel Lounge
October 30 – San Diego, CA @ Soda Bar
November 3 – Santa Ana, CA @ Constellation
November 4 – Los Angeles, CA @ Moroccan Lounge
November 7 – Santa Cruz, CA @ Atrium
November 8 – San Francisco, CA @ Bottom of the Hill
November 10 – Portland, OR @ Mississippi Studios
November 11 – Seattle, WA @ Neumos
November 12 - Victoria, BC @Capital Ballroom
December 30 – Vancouver, BC @ Commodore Ballroom
Snotty Nose Rez Kids is a Canadian Hip-Hop duo of Haisla (Indigenous) descent from Kitimat, BC, composed of rappers Yung Trybez and Young D.  They are currently working on their upcoming album, Life After.
'Uncle Rico' is here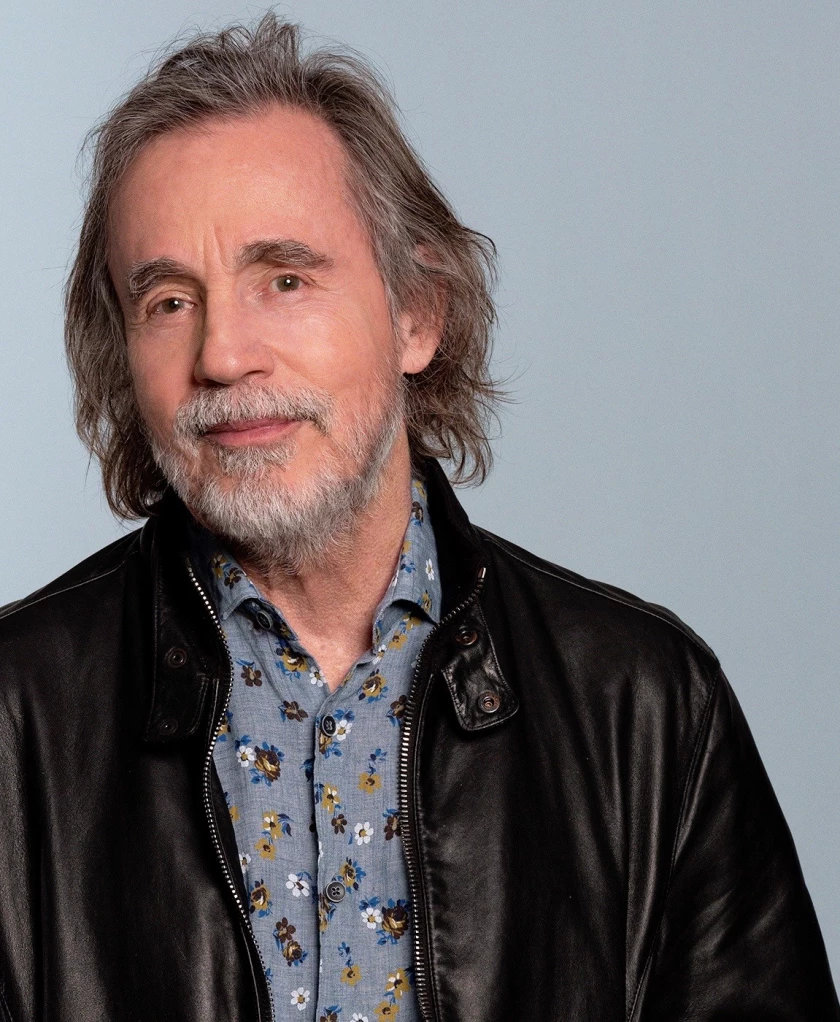 Rated as one of the Greatest Songwriters of All Time by Rolling Stone, Jackson Browne is known for era-defining hits like "Doctor My Eyes","Running On Empty" and "The Pretender," as well as deeply personal ballads like "These Days" and "In the Shape of a Heart." Browne has sold more than 18 million records in the US alone, and was inducted into both the Rock & Roll and Songwriters Hall of Fame.
With his new album release 'Downhill From Everywhere,' Browne challenges us to dream bigger. The songs are ultimately portraits—of people, of places, of possibilities—as in "My Cleveland Heart," that imagines the liberation that would come from replacing our fallible, human hearts with unbreakable, artificial ones ("They're made to take a bashin' / And never lose their passion") and exemplified with the playful video that features a cameo by Phoebe Bridgers.
The jaunty 'My Cleveland Heart':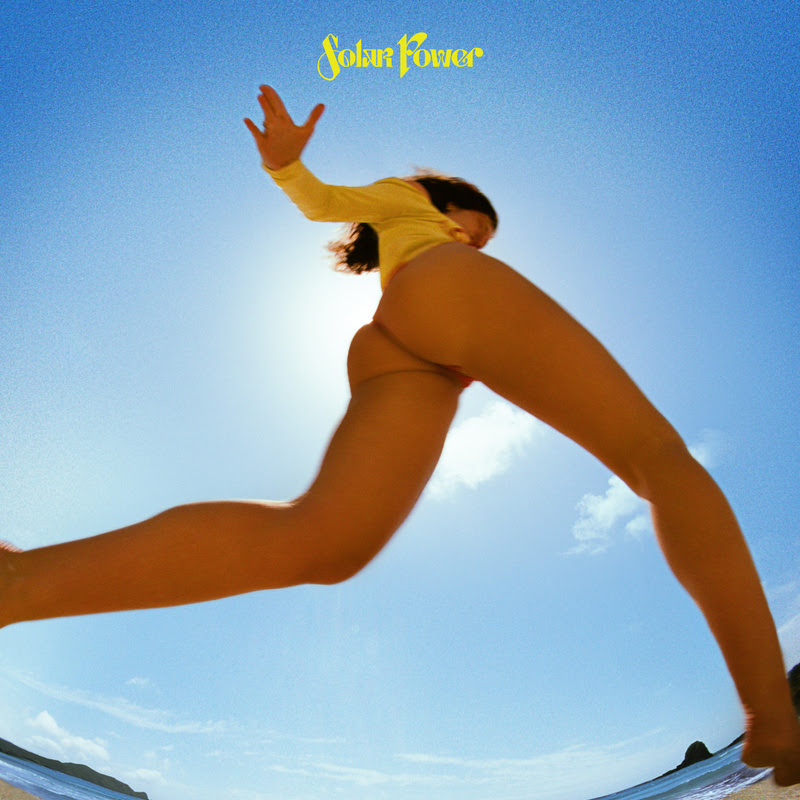 Stepping off with this droll little number from Lorde.
The Grammy-winning multiplatinum artist has released a new song "Stoned at the Nail Salon". The song is the second track from Lorde's highly anticipated third studio album, Solar Power, which will be released via Republic Records on August 20th. The album includes 12 tracks and is produced by Jack Antonoff, with whom she collaborated on her chart-topping last album, Melodrama.
Of the song Lorde says, "This song is sort of a rumination on getting older, settling into domesticity, and questioning if you've made the right decisions. I think lots of people start asking those questions of themselves around my age, and it was super comforting to me writing them down, hoping they'd resonate with others too. I used this song as a dumping ground for so many thoughts..."
Although given her recent day-drinking duel with Seth Myers, this could a page ripped from her diary and she probably was way stoned at the nail salon. Not that there's anything wrong with that.
Support the music. Wherever you find it. Support your local food bank.