Fri Jul 20, 2018
Alt-country/Americana artist Rayland Baxter has offered a new song from the Butch Walker-produced project, Wide Awake.. "79 Shiny Revolvers" was the first song Rayland wrote during his three-month-long isolation quest at Franklin, Kentucky's secluded Thunder Sound Studios. He composed fifty songs there, ten of which eventually became Wide Awake.
"79 Shiny Revolvers" is, in Rayland's own estimation, one of the most important songs he's ever written. Its lyrics burst with irony and cutting humour to interrogate our nation's fixation on guns: "You really wanna save the world, man / well, I wanna save it too / we can blow em away / the American way."
Says Rayland, "'79 Shiny Revolvers' is a satirical and sensitive song about the shortcomings of our human race. I watch and I write, not only as an onlooker but as a participant. As the world continues to swing around the sun, I cannot help but notice that we are good people. However, our shortcomings have been highlighted by a long line of imperfect decisions. Leonard Cohen died the day I wrote this song."
Listen to it here: https://www.youtube.com/watch?v=-6VKdDcDCBY
The previous two songs from Wide Awake have been earning praise, with the Nashville Scene raving, "if you don't know Baxter, you're in for a treat." "Casanova" was named one of GQ's Songs of the Summer 2018 and has been the #1 most added Americana single at radio for the past two weeks. "Strange American Dream" was heralded by NPR Music/World Café as "a piano-driven earworm of a song that sounds like a distant cousin to The Beatles' 'Lady Madonna.'"
Listen to "Casanova" here: https://www.youtube.com/watch?v=e_jbTR-1Sqc
And "Strange American Dream" here: https://www.youtube.com/watch?v=iD9LNH3xNgU
Wide Awake was produced by Butch Walker (Weezer, Pink, Pete Yorn) and features Walker himself on bass, Cage the Elephant's Nick Bockrath on guitar, Dr. Dog's Erick Slick on drums, and piano wizard Aaron Embry (Elliott Smith, Brian Eno) on keys. Rayland's father Bucky Baxter contributes pedal steel, as does original Nashville Cat Lloyd Green.
On July 12, Rayland headed out on a national headlining tour including a stop in Toronto on July 24 at Adelaide Hall.
TOUR DATES:
WIDE AWAKE TOUR - LEG 1
20-Jul- Birmingham, AL - Saturn
21-Jul- Atlanta, GA - Terminal West
24-Jul- Toronto, ON - Adelaide Hall
25-Jul- Cleveland, OH - Beachland Tavern
26-Jul- Detroit, MI - Otus Supply
27-Jul- Grand Rapids, MI - The Stache
28-Jul- Chicago, IL - Lincoln Hall
1-Aug- Indianapolis, IN - Hifi
2-Aug- Davenport, IA - Triple Crown Whiskey Bar
3-Aug- St. Louis, MO - Delmar Hall
4-Aug- Lawrence, KS - Bottleneck
5-Aug- Omaha, NE - Slowdown
9-Aug- Denver, CO - Bluebird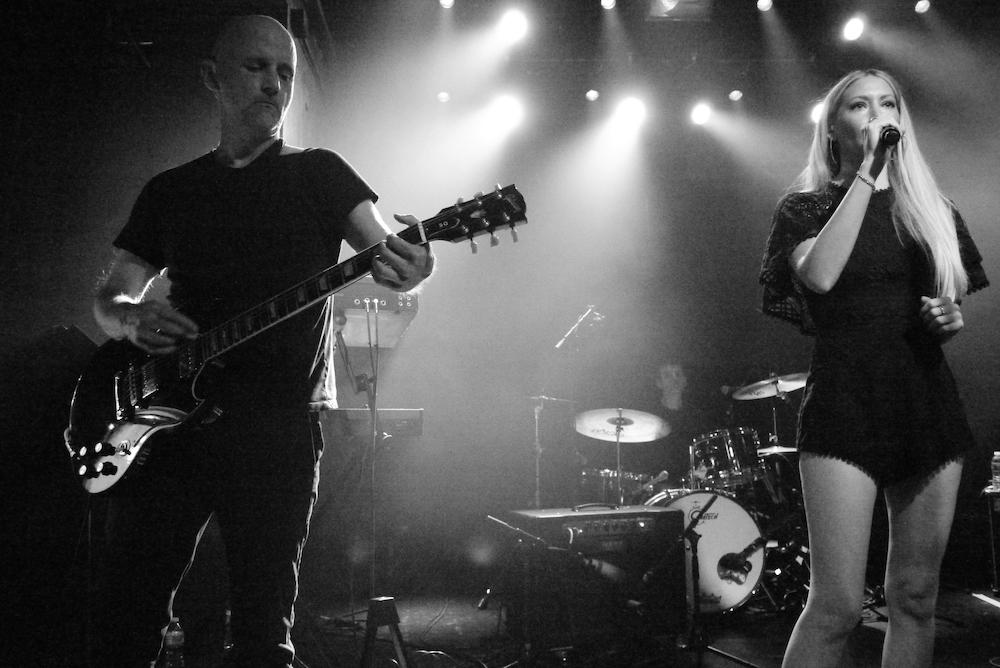 The ever-busy Moby has released Everything Was Beautiful, And Nothing Hurt (The EastWest Sessions), a dynamic live re-recording of tracks from his critically praised studio album by the same name, released earlier this year.
STREAM EVERYTHING WAS BEAUTIFUL, AND NOTHING HURT (THE EASTWEST SESSIONS) LIVE ALBUM HERE
In conjunction with the album release, Moby has also shared a new video for "The Sorrow Tree" which features the live version of the Everything Was Beautiful… track. The striking video was directed by Rob Bralver, the same director who helmed videos for "This Wild Darkness," "Mere Anarchy" and "Like A Motherless Child."
WATCH AND SHARE "THE SORROW TREE" HERE
Incidentally, "The Sorrow Tree" has also been re-recorded by longtime Moby back-up singer Julie Mintz. You can listen to her version here.
Following a handful of incredibly rare live performances in Los Angeles and New York this spring, Moby and his band decamped to Hollywood's fabled EastWest Studios which produced a number of Frank Sinatra hits, The Beach Boys' seminal album Pet Sounds, and The Mamas and The Papas's iconic "California Dreamin'".
Reflecting upon his desire to re-record the album, Moby says, "The album doesn't really have any guitars on it and the drums are almost all programmed or sampled. When we added live drums and distorted live guitars, it took on a My Bloody Valentine sonic quality. I was surprised at how these delicate, melodic songs on the record sounded when they were played very loud with this wall of sound. The Jesus & Mary Chain and My Bloody Valentine, for me at least, introduced the idea that distortion could be beautiful. Working on the live versions of these songs I was inspired by that idea."
Recently, Moby announced he will be selling off his entire record collection via Reverb and donating all proceeds to the Physicians Committee for Responsible Medicine. Visit the official Moby Reverb LP Shop here.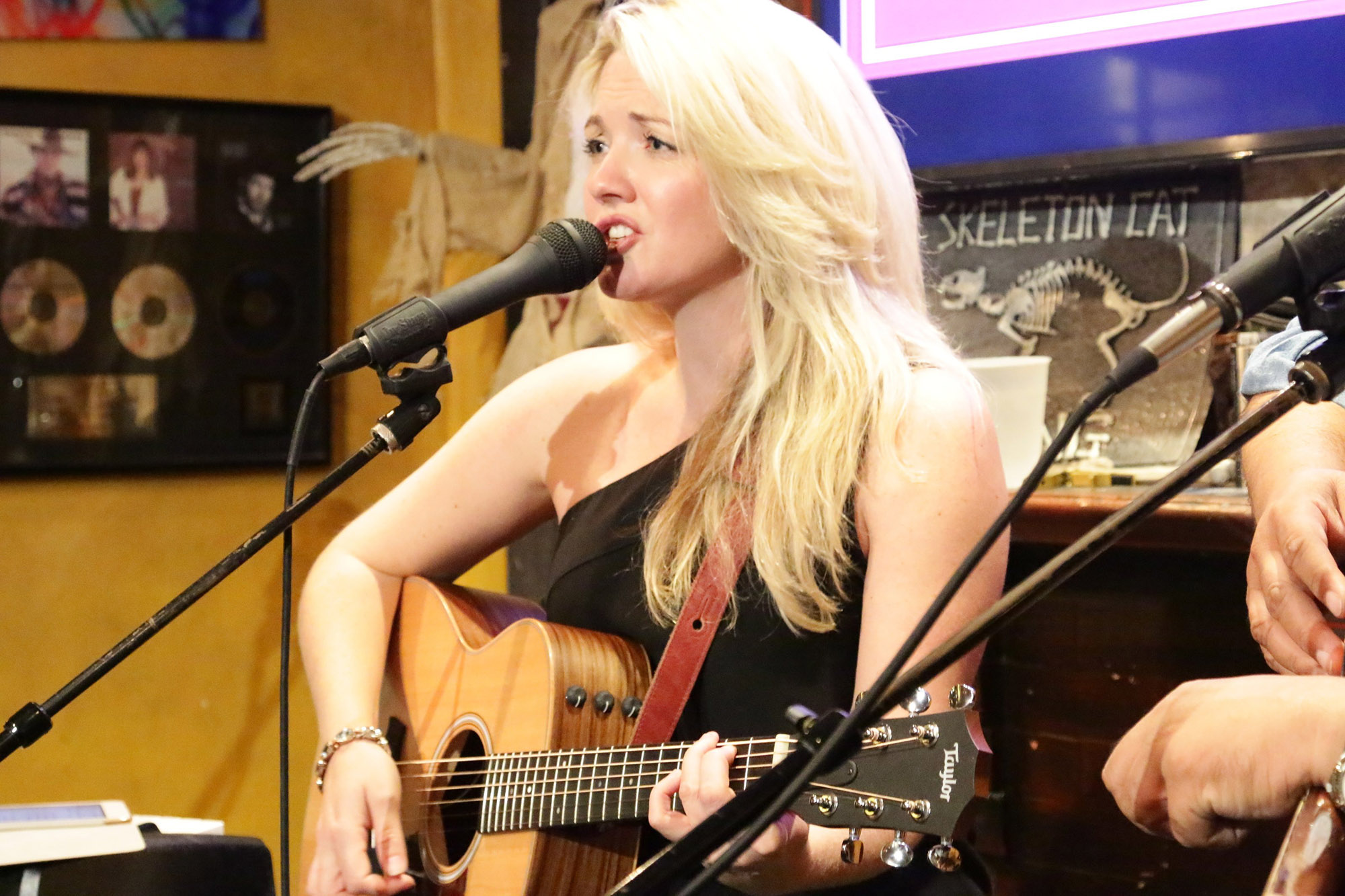 South African singer/songwriter/guitarist Annie Bonsignore is back with her third studio album Durban Girl, including a new single "Fingerprints."
Following earlier releases — 2014's Shades of Red and 2016's Be Careful What You Wish For — Durban Girl serves up nine original tracks plus one cover, bringing to the forefront Bonsignore's diverse influences, from Patsy Cline to Mozart, married to clever storytelling. Durban Girl producer Fred Mollin (Billy Joel, BB King, Sheryl Crow, Carole King) calls Bonsignore "an enigmatic and gifted songwriter and performer"
With her father a professional guitarist, and her mother a music educator, the South African turned Torontonian has music in her genes. Born to a large family of seven children, Bonsignore picked up the fam-fave artistic outlet, composing music at the age of eight, and singing professionally at the age of 10. Her many accolades include Toronto Independent Music Award (Finalist, 2017), a Newmarket Jazz Festival Fan Choice Award (Winner, 2017), The Hogtown Hang Fan Choice Award (Winner, 2015), Q107's Vocal Contest Winner, Coca-Cola Pop Stars (Finalist), as well as South African Idol (Finalist). She's also been featured regularly on BBC Radio, Radio including guest interviews on Fresh Air & Big City Small World, The Drew Marshall Show, Snap'd Magazine, BID Magazine, allnaturalmusic.com, and more. 
"I'm incredibly proud to present "Fingerprints"," shares Bonsignore on her newest video, a collaborative project with Director of Photography Philippe Maurice. "It has been an incredibly rewarding adventure for me. 
"For a songwriter, the chance to add the dimension of visual elements is a huge opportunity to expand the story-telling that the song is capable of," Bonsignore expands. "I think we've achieved that…"
Despite being intimately involved in every aspect of its creation — song to video — Bonsignore is still struck by the song's visual representation. "Even for me as a creator, watching this video pulls me into the moment and the message."
Meeting and working in tandem with Maurice was what Bonsignore dubs an "unexpected blessing", and a creative happenstance that brought Durban Girl's first single to new heights. "The intensity with which the video came together forced an authenticity that would have been hard to plan out," Bonsignore reflects, frankly. "So often, music videos fail to capture the genuine feel of a performance… Things can look beautiful, but at times feel contrived and staged, and then you miss that 'magic' you feel when you hear things live.
"I know one of the most special musical moments for me as a performer is when I'm in front of an intimate audience, able to make eye contact, seeing every expression and emotion on their faces. I draw from that, and I really wanted to try and create a similar dynamic with this video."
"Fingerprints" is Bonsignore bar by bar. Recounting a highly spiritual moment in her life, one where she begins to emerge from "the darkest place I'd ever been", the song and video are a curtain drawn into the multi-faceted artist's most intimate details. "The song itself is very personal, like many that I write," she continues. "During a particularly challenging and turbulent moment in my life four years ago, I had discovered meditation as a source of truth and strength. After a particularly deep meditation, I emerged with a dramatically different outlook and really began to feel and see the beauty around me "And within me."
The result? "The song wrote itself in 20 minutes."
"Fingerprints" and Durban Girl are available now from the usual suspects.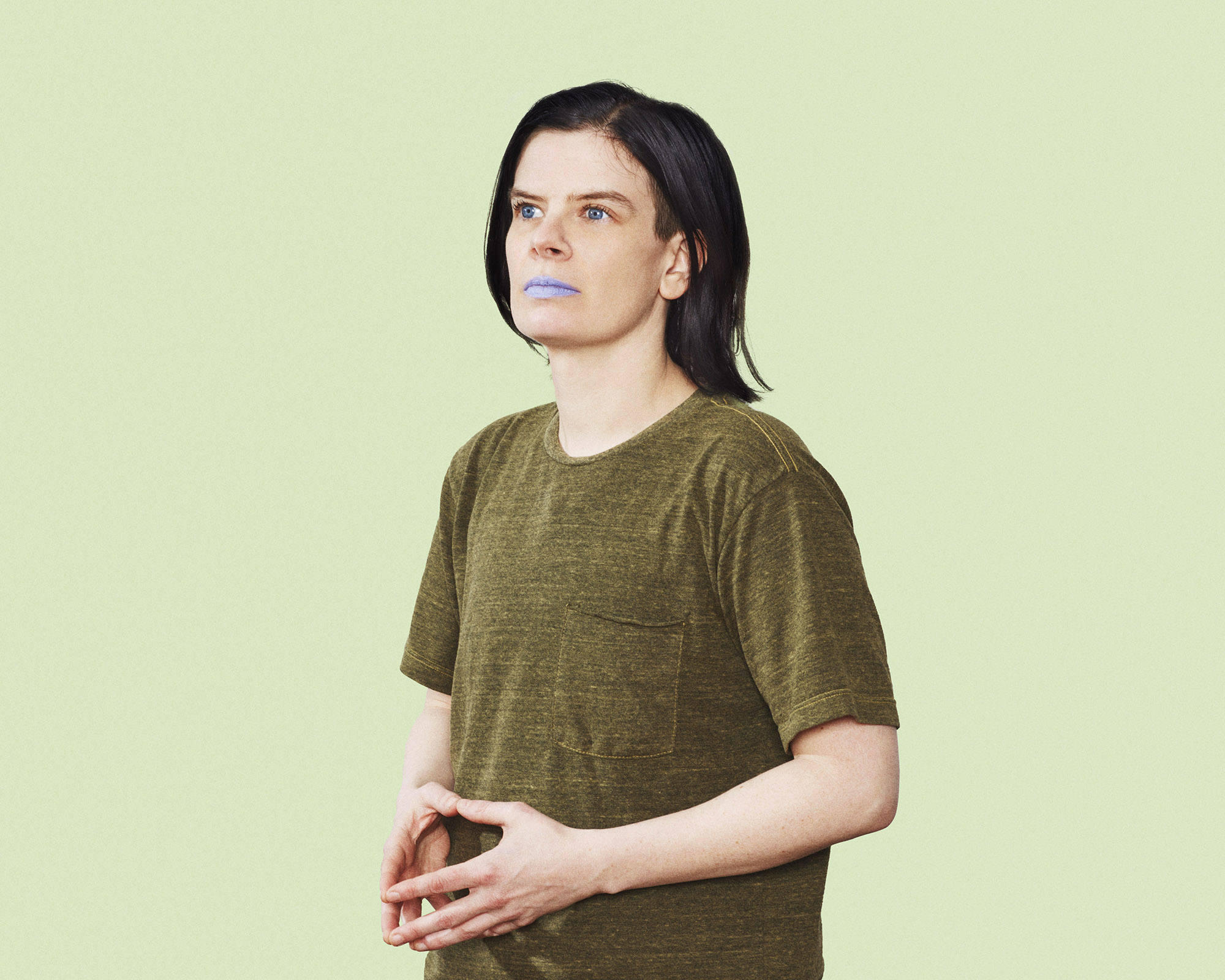 West Coast singer/songwriter/activist Rae Spoon's new LP bodiesofwater comes out on the twentieth anniversary of the first show Spoon ever played, and ten years after the release of break-out album superioryouareinferior. As a non-binary person, Rae is no stranger to having an identity that doesn't fit societal and legal structures. Like bodies, water is regulated and increasingly commodified, despite being fundamental to life. On this, Spoon's ninth album, they explore their common ground and connections with the ocean surrounding their Vancouver Island home.
The new video for anthemic album single "Do Whatever The Heck You Want" from director Derek Howard, conveys the message of the song, which is also Spoon's main life philosophy, "by showing a bunch of non-binary folks and allies taking up space in ways they decide for themselves," says Spoon. "The director and I thought that because non-binary people face a lot of barriers in healthcare it would be great to reclaim an institutional setting."
Spoon adds that originally "Do Whatever The Heck You Want" contained "30 F-words, but then my friend Carole Pope said to me 'You can't have a hit with the f-word in it, Rae' and so it's now suitable for all audiences."
WATCH AND SHARE "DO WHATEVER THE HECK YOU WANT" HERE
Due out September 7 via Spoon's own Coax Records, bodiesofwater was co-produced by Montreal's Laurie-Anne Torres (Folly & the Hunter, Land of Talk), and recorded with Torres, respectfulchild, and Terri Upton at The Noise Floor Recording Studio on Gabriola Island. Infectious arrangements of drums, ambient violin, synthesizers, and bass guitar carry the listener through ten new songs highlighted by Spoon's characteristic layered songwriting. Expansive and hopeful, Spoon's voice acknowledges the complications and complexity of despair while maintaining a genuine sense of hope and connection.
The album opens with "I Held My Breath", a song emanating from the strength and fragility in confronting sorrow and anxiety. "It's Getting Close" and "Bioluminescent" explore the apocalyptic possibilities in the current global climate, while the role of politicians in determining the future of the land and sea is confronted in "You Don't Do Anything". "Seascape" seeks to destigmatize the methods people use to survive a lack of social support and the song "In My Town" challenges music and art scenes to better address allegations of sexual violence while supporting survivors. "Undertow" proclaims the advantages of embracing change and "It's Not in My Body" is about longing for space to simply exist as a body without constantly negotiating the questions of others. Finally, in "Beach Of Bones" Spoon finds the connection with the water, air, and land by experiencing them as living parts of the world in which we are embodied.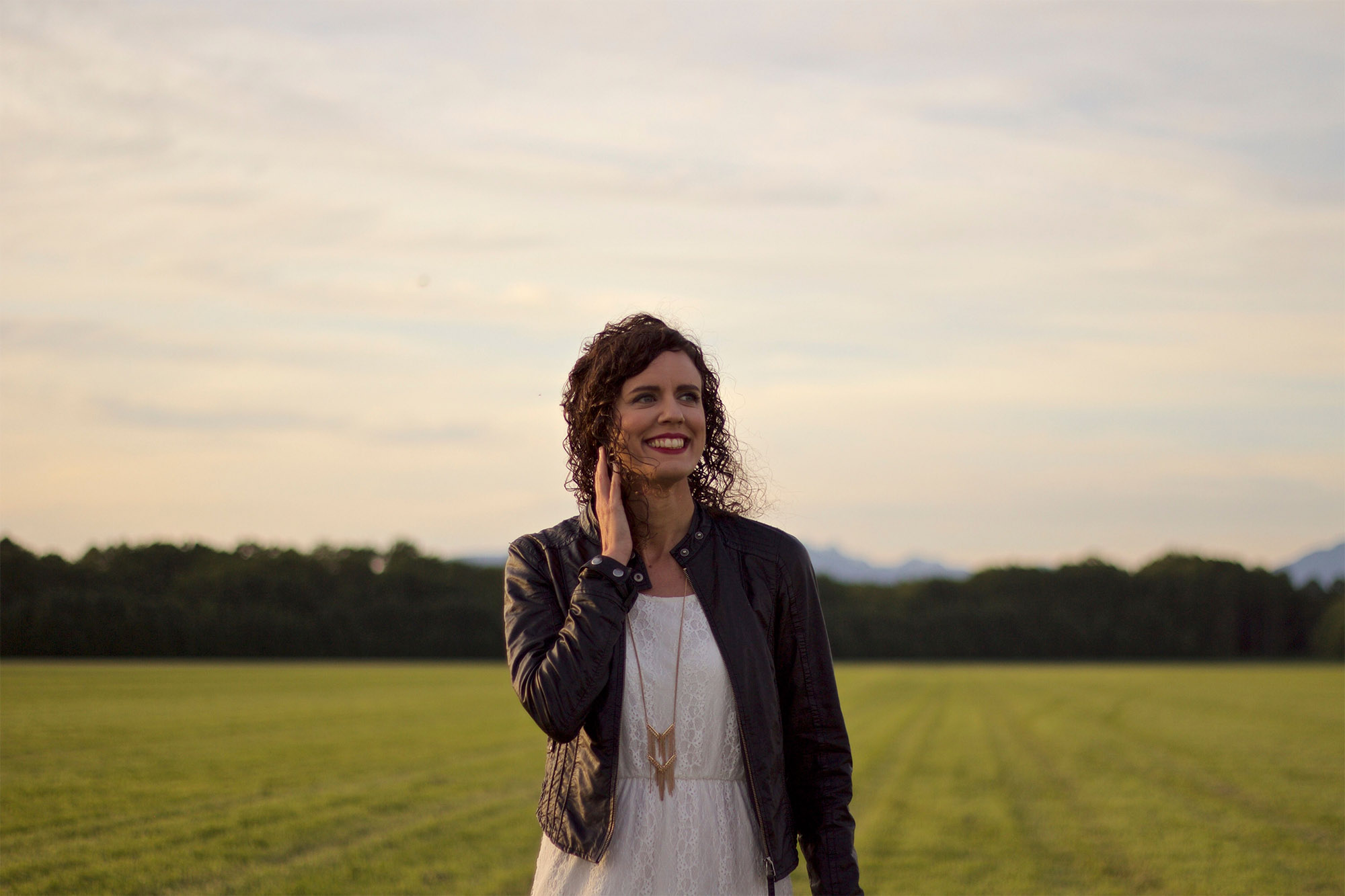 Still out on the Left Coast, Vancouver indie folk-pop artist Stephanie Ratcliff is excited to announce the release of her new EP Land In Unknown Places on Friday, July 27th and will celebrate with a show at Reality Vancouver on release day, followed by a string of Canadian Tour Dates throughout Ontario and Eastern Canada in August.
The first single from the EP, 'Come Alive', made its debut just over a week ago on June 29th when the video (Stephanie's first official music video!) premiered at Live in Limbo. Directed by Dan Loewen, the video tells a very simple kind of love story, even though the song isn't necessarily about romantic love. 
"It simply tells the story of two children who end up spending their whole lives committed to each other, loving each other, giving themselves to each other," says Stephanie. "It ends with them as an older couple sitting on a bench, still loving each other after all the years and seasons of life. This kind of love is just such a beautiful, incredibly sacrificial, transforming way to live. We kept the video very simple in terms of storyline, but hopefully conveyed the deeper truth and reality that love – whatever shape it takes – really can last a lifetime."
Land In Unknown Places is Stephanie's second EP and third release. Her first EP Things Above Ground was released last year and her debut full-length album Memories of the World came out in 2015. When she began the process of creating her new EP, Stephanie found herself moving in a new musical direction.
"My first two releases were very much about my own brokenness and healing and wanting to give hope to others, and I think that thread is woven through all my music, but this EP is more "other-focused" and specifically about the kinds of connections we have with each other, and how deep, powerful, and life-changing those connections can be," says Stephanie. "Musically, it's intentionally a little less polished and a little rawer, which I felt was important in order to help shape and convey the meaning and emotions of the songs. Because, really, that's just how life is with each other - unpolished and raw!"
STEPHANIE RATCLIFF >> UPCOMING TOUR DATES
July 27th - Vancouver, BC - Reality Vancouver (808 - E19th Ave) *EP Release Show
Aug 5th - Guelph, ON - House Concert
Aug 7th - Gormley, ON - Meadowbrook Golf Club
Aug 11th - Dartmouth, NS - House Concert
Aug 12th - Charlottetown, PEI - Baba's Lounge
Aug 15th - St. Stephen, NB - House Concert
Aug 16th - Perth, ON - House Concert
Aug 17th - Landsdowne, ON - Farmer's Market (afternoon show)
Aug 17th - Ottawa, ON - House Concert (evening show)
Aug 18th - Barrie, ON - House Concert
Back in the Nineties, Tony Singh fronted a world music band in Toronto that was responsible for introducing bhangra music to mainstream Canada. Punjabi By Nature created an infectious meld of Punjabi music and the hypnotic rhythms of the dahl drum to western guitar rock, and the band's influence can still be hard occasionally.
When PBN expired, Singh ducked out of the live performance scene, travelling and learning more about indigenous forms of music. "Technology has allowed us to fulfil our musical dreams," says Singh, the award-winning artist and producer behind Sirens Of Shanti. "It has allowed us to collaborate with musicians all around the globe, starting in California, Canada, Turkey, and India."
Sirens of Shanti is the JUNO Award-nominated writer, performer's newest musical endeavour. When it was time to come back, he knew it had to be different.
"I wanted to do this again, but I wanted to make it more aggressive," he recalls. "I wanted to bring in organic instruments — violins, and the mandolin, sarangi, dilruba, bansuri, tomb, and algoze."
"Punjabi By Nature always kept within our comfort level," he continues. "Sirens of Shanti represents more experimentation and diversity."
"On the one side, metal guitars on top of dance beats, and on the other side, organic instruments. It can be a challenging mix, but it's artistically fulfilling creating new sounds of ancient musical traditions blended with current Canadian styles."
Catch Sirens of Shanti at Vibrant Brampton, Lot #3 of Sheridan College's Davis Campus, this July 28th at 8:00 p.m. It's the record release party for their newest release, "SAJJANA" dropped Jul.14. Singh is possessed of a sly wit which often emerges in his songs. It shows up here in the act's name, Shanti being a Sanskrit word meaning 'peace', 'calmness', tranquillity', 'bliss' and like that, so not what this crew delivers. Can't wait to check them out live.
Support live music. Everywhere.