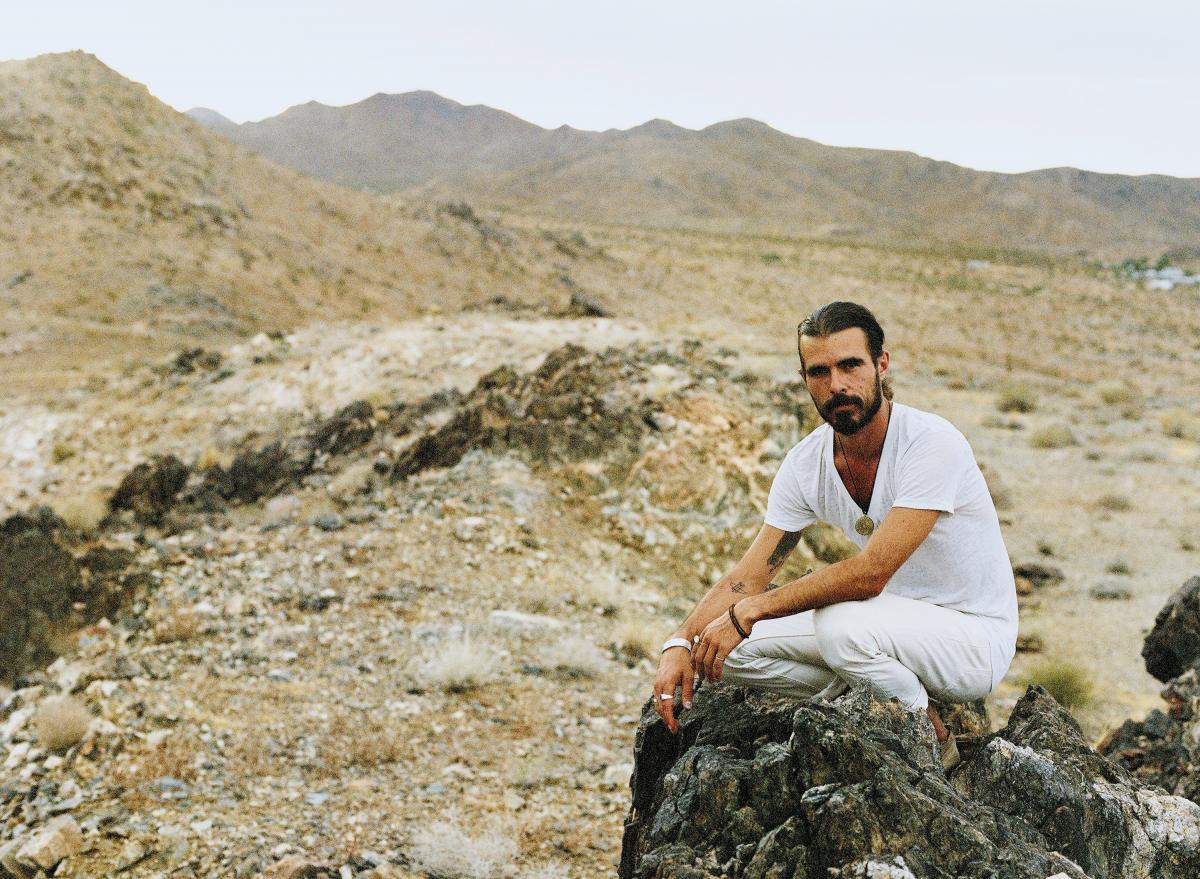 Fri Oct 11, 2019
It's said Reuben Bullock has a genre all his own, alt altfolk. He's announced a new full-length album full of it entitled un | love, out October 25 on Arts & Crafts. With that, the band released the first single "faultline" and the video, directed by Brock Mitchell, debuted last week. Reuben and the Dark shares the new track "rising" – the melancholic but uplifting overture to un | love, with Reuben's lonesome voice buoyed by exultant melodies.
Reuben explains how "rising" sets the course for the new album:
"This is the first song on the album for a reason. It was the very first toe in the water... an early morning in Mexico… among the sounds of the jungle I started writing this song. As I was finishing, I could hear my bass player, Ian Jarvis, already carving out a sonic world in the makeshift studio we had made. This song was written with a cup of coffee and finished with a glass of mezcal. I took it from the sky. It was written and recorded within hours. It was the very beginning of what would become a deep dive into an ocean of songs - un | love. Recording for the sake of the song and nothing else. It is a journey. An exploration. I don't think it even makes sense from a songwriting perspective, but it makes sense emotionally. It is waking up. It is looking out the window as scenery passes you by. It is the blink of an eye. An anthem of an open mind."
The song captures life as it's meant to be lived – in the moment. It is the past, present and future held close and let go all at once. The vast space and freewheeling pace of "rising" evokes the opposing forces of love and emptiness at play in un | love, at once free and constrained.
Check 'rising' here. https://www.youtube.com/watch?v=EuRVaVGxSjw
un | love is Reuben's most honest and captivating work to date, opening a window into one of the most dramatic times in Bullock's life. The spirited band's third record – following 2018's Arms of a Dream, and 2014's debut Funeral Sky – tells Reuben's story of endings and hope for the future. The forthcoming collection is a bare, cathartic exploration of life's undeniable crossroads, and the fateful depths that await there. As Reuben sings on "rising":"to fall in love /and blow away/come what may/my mind is made," sung in an urgent sandpapered growl.
Produced by Reuben and the Dark with Marcus Paquin (The National, Timber Timbre, Local Natives) and Kevin Drew (of Broken Social Scene), un | love evokes the raw emotion of the songs with anthemic, atmospheric sound. The new album shows a drastic turn in Reuben's ease as a writer and freedom as a recording artist. His voice is at once unbridled and fallible.
Reuben and The Dark On Tour
Oct 22 - Red Deer AB - Bo's
Oct 23 - Jasper AB - Jasper Legion
Oct 25 - Camrose AB - Bailey Theatre
Oct 26 - Moose Jaw SK - Mae Wilson Theatre
Oct 28 - Invermere BC - Pynelogs Cultural Centre
Oct 29 - St. Albert AB - Arden Theatre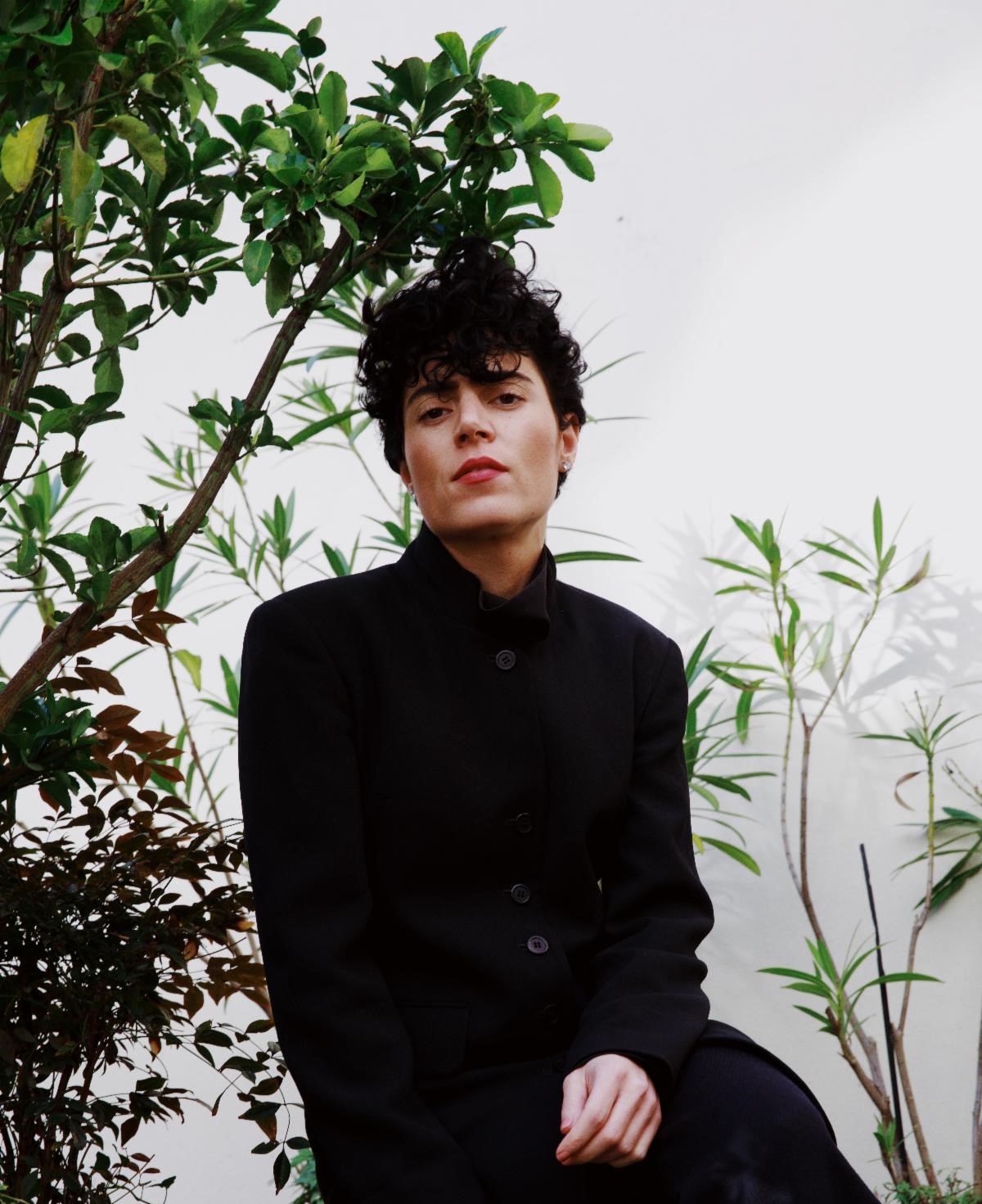 NY pop rockist Emily King will release Change of Scenery: Remix EP, a collection of fresh remixes of five tracks from her critically acclaimed album Scenery, on October 11, and has released the remix of her dynamic single "Can't Hold Me" by the renowned producer Machinedrum. Billboard premiered the track writing, "The intimate, sensual tension that King dances around on the original track becomes an all-out sultry affair as the new production makes space for an irresistible dance beat led by propulsive production and spacey synths."
"When ATO approached me with the remix concept I was really excited about the prospect of having a fresh take on these records," says King, "plus I grew up in the 90's when remixes were almost mandatory to an artist's catalogue. It's been super fun hearing how these talented artists interpret the music in ways I wouldn't have imagined." 'Can't Hold Me,' like most of Emily's songs, is such a powerfully visual song," says Machinedrum. "This feeling of independence that the lyrics evoke inspired me to make a celebratory version of the song." Listen to "Can't Hold Me (Machinedrum Remix" HERE.
Change of Scenery: Remix EP, due out October 11 on ATO Records, features additional remixes by Taylor McFerrin, Wantigga, King Britt, and Wynne Bennett's previously released remix of "Forgiveness."
Since its release in February, Scenery has received critical praise across the board for its sparkling R&B sound and delicate, emotive vocals. Kinda like Liza Minelli doing neo dance pop. Check 'Can't Hold Me' live https://www.youtube.com/watch?v=qnCr8Rkcc6A
King also co-wrote and contributed vocals to "If I Can't Have You," a track on Sara Bareilles' latest record Amidst the Chaos. She will cap off her incredible 2019 opening Bareilles' massive U.S. arena tour, which kicks off October 5 in Detroit.
Emily King on Tour with Sara Bareilles:
10/11: Agganis Arena - Boston, MA
10/12: Mohegan Sun Arena - Uncasville, CT
10/13: Madison Square Garden - New York, NY
10/15: United Center - Chicago, IL
10/16: Xcel Energy Center - St. Paul, MN
10/18: Pepsi Center - Denver, CO
10/19: Maverik Center - West Valley City, UT
10/22: WAMU Theater - Seattle, WA
10/24: Veterans Memorial Coliseum - Portland, OR
10/26: Chase Center - San Francisco, CA
10/27: Vina Robles Amphitheatre - Paso Robles, CA
10/29: Cal Coast Credit Union Open Air Theatre at SDSU - San Diego, CA
10/30: Comerica Theatre - Phoenix, AZ
11/01: Mandalay Bay Events Center - Las Vegas, NV
11/02: Hollywood Bowl - Los Angeles, CA
11/11: Smart Financial Centre - Sugar Land, TX
11/12: The Pavilion at Toyota Music Factory - Irving, TX
11/15: UPMC Events Center - Moon Township, PA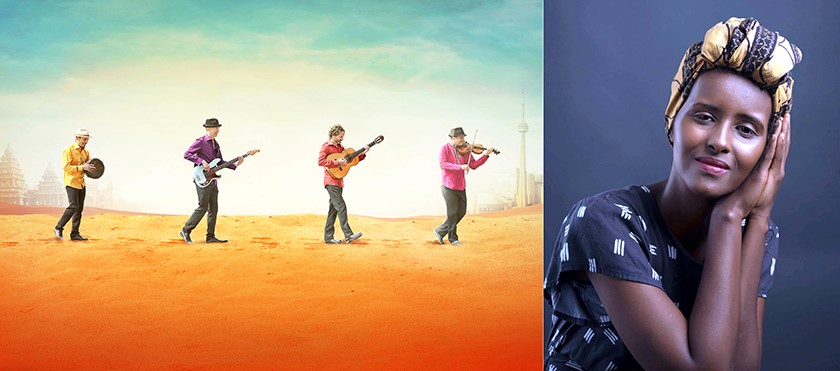 Multi-award winning, New York Times and Billboard Magazine charting — Canadian world music collective Sultans of String deliver to the world stage their powerful, evocative new single "I Am A Refugee" — available now.
Featuring esteemed poet, multimedia artist, and Somali refugee Ifrah Mansour, the gorgeous and heart-gripping track is part of a larger cross-collaboration release, Refuge. Set for Spring 2020, this their seventh and most historic album features talents that arrived to Canada and the U.S. as immigrants and refugees — many of whom are Grammy and Juno Award winners.
"Each one of us in the world has a remarkable story to tell…" says Sultans of String co-founder, Chris McKhool. It's his bold, fiery fiddle, melded seamlessly with founding guitarist Kevin Laliberté's (Jesse Cook) rumba rhythm, that lead the group's distinctly signature sound.
Added to this rich foundation are bass master Drew Birston (Chantal Kreviazuk), guitar wizard Eddie Paton and Cuban percussion master Rosendo Chendy Leon (Alex Cuba). Together, their musical synergy strikes inimitable chords, explaining their three JUNO Award nominations, and four Canadian Folk Music Awards.
"We are excited to share the beauty of these collaborations that feature special guests from First Nations, Turkey, Somalia, Iraq, Iran, Pakistan, Greece, Syria, Mexico, Portugal, Cuba, and Sudan.This is a project that is centered around the positive contributions of refugees and new immigrants,"McKhool offers, recalling his own grandfather who stowed away on a Lebanese ship bound for North America a century ago. "We are bringing in special guests that are newcomers to this land, as well as global talents that have been ambassadors for peace. We wish to celebrate the successes of those who make the journey here, and bring their extraordinary talents with them. We hope the kinds of conversations we can have as musicians can provide a model for peace that our politicians and citizens find inspiration from."
For her part, Mansour's tireless work and advocacy complement the mission.
"I wrote the poem for me, for my community, and for those yearning for change or to deepen their empathy," Mansour details. "I wrote it because I was so frustrated with so many people sending me emails, and asking what I thought about (the United States) travel ban.
"A lot of times, those that are surviving are busy surviving… It is very hard for them to voice their pain. Those that have an ounce of empathy, and that have experienced something similar, have that responsibility to share. Writing the poem was a way to unleash some pain that I could name finally."
Mansour now lives among the largest Somali diaspora community America. Now 30, she notes she hasn't followed the 'Somali immigrant path' that she — or anyone else — expected. "I was doing what everyone was doing, which was 'go to college and seek a degree that will financially stabilize you and your extended family,'" she says. "I was on-track for 'elementary ed' and my life was set… I was going to be the 'perfect kindergarten teacher.'"
It was then she discovered her penchant and passion for performance and artistry.
"A lot of times, you have the 'feeling,' but you don't have the words," she says. "I feel like, as an artist, I have these words…
"An artist's job is to draw that hope, especially in a time of deep hopelessness. There is an increase of refugees around the world… An increase in homelessness… There is a deep need for people to hear a message of hope, but also a message of pain."
"I Am A Refugee" is available now. Refuge is set for release Spring 2020.
Sultans Of String/Ifrah Mansour on Tour
November 8 @ OMEA Showcase, Toronto ON
November 23 @ Fergus Grand Theatre, Fergus ON
November 28 @ Banff Centre for the Arts, Banff AB
Christmas Caravan w/ Guest Rebecca Campbell
November 29 @ Fish Creek Concerts, Calgary AB
Christmas Caravan w/ Guest Rebecca Campbell
November 30 @ Festival Place, Sherwood Park AB
Christmas Caravan w/ Guest Rebecca Campbell
December 1 @ Beneath the Arch Concerts, Turner Valley AB
Christmas Caravan w/ Guest Rebecca Campbell
December 5 @ Wolf Performance Hall, London ON
Christmas Caravan w/ Guest Rebecca Campbell
December 6 @ Live Wire Music, Kingston ON
Christmas Caravan w/ Guests Rebecca Campbell & Lynn Miles
December 8 @ Concert Hall at Victoria Hall, Coburg ON
Christmas Caravan
December 13 @ Sanderson Centre, Brantford ON
Christmas Caravan w/ Guests Rebecca Campbell, Donné Roberts & Ken Whiteley
December 14 @ Oakville Performing Arts Centre
Christmas Caravan w/ Guests Rebecca Campbell, Lynn Miles, Donné Roberts & Ken Whiteley
December 15 @ Kingston Road Village Concert Series
Christmas Caravan w/ Guests Rebecca Campbell, Lynn Miles, Donné Roberts & Tamar Ilana
December 19 @ Shenkman Arts Centre, Ottawa ON
Christmas Caravan w/ Guests Rebecca Campbell, Lynn Miles, Kellylee Evans & Kristine St-Pierre
Rising indie-pop El Lay glam boy Gavin Haley is announcing the pre-order for his debut EP Long Game, set for release October 18th via Red Bull Records. The EP will include past singles "The Way I Am (feat Ella Vos)" and "Show Me," as well as the final pre-release single and title track, "Long Game," available on streaming platforms today.
Marked by minimalist production, soaring pop vocals, and deeply intimate lyricism, the title track is a sincere, soul-baring love song packed with an enduring sense of hope. "This one is special to me," Haley explains, "'Long Game' helped me through a lot. I've listened to this song crying & I've head-bopped to it on another day. It's going to be a positive force and I really believe that."
Informed by his clear-eyed musings on human interaction, the 22-year-old Los Angeles-singer/songwriter brings a genre-bending approach to pop. The former pro-cyclist-turned-artist pairs a plethora of contemporary influences with introspective lyrics, crafting sonic narratives that feel accessible at all levels. "My music will make you feel good," he explains simply. He's not wrong.
Listen To "Long Game" Single https://ffm.to/longgame
Gavin Haley On Tour
* all dates supporting Ashe
10/12 - Santa Cruz, CA - Catalyst Atrium
10/14 - Los Angeles, CA - Troubadour
10/17 - San Diego, CA - HOB Voodoo Room
10/18 - Phoenix, AZ - Rebel Lounge
10/21- Dallas, TX - HOB Cambridge Room
10/22 - Houston, TX - HOB Peacock Room
10/23 Austin, TX – Parish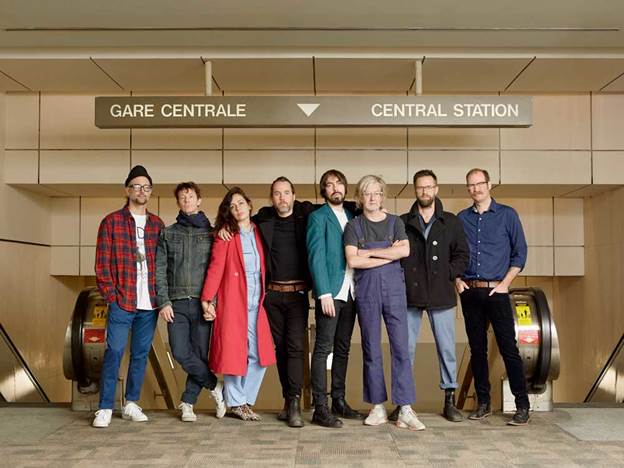 Not done yet. Broken Social Scene have shared the psychedelic official video for their anthemic single "Can't Find My Heart." Directed by Josh Usheroff, the visually-captivating video features an endless vortex of performance footage run through a series of style transfers and surreal artificial intelligence-created textures. This cutting-edge approach was developed in collaboration with Alex Mordvintsev, a pioneer in neural network generated visuals and creator of Google's Deep Dream.
"I am fascinated by the changes that AI and machine learning are bringing to all aspects of our culture. I wanted to see how this technology was being used in more creative disciplines," explains Usheroff. "I started researching generative art and came across a video by Alex Mordvintsev. The video featured a series of still images zooming and transforming into one another. The results were mesmerizing."
Usheroff approached Mordvintsev about creating a similar effect with video instead of stills and the concept was set. Broken Social Scene connected with Usheroff and his creative treatment through Genero, a creative platform that connects artists with a network of directors and filmmakers.
"We captured the performance visuals in Montreal just a few hours before the band's concert. My creative partner, Ben Goloff, sequenced the performances and applied style transfers to give the images a surreal and almost painterly aesthetic. We then sent the files to Alex to work his Deep Dream magic."
Alex describes the technical process as follows: "The video effect is based on combining neural artistic style transfer with a zooming feedback loop. I gradually inject each new video clip into the mix, while simultaneously steering the global image style. Each video segment is a continuation of the previous, so I couldn't generate them all in parallel. Thus, I decided to use "fast" feed-forward version of style transfer to be able to iterate quickly on the sequence, incorporating the feedback I was provided from Josh and Ben."
In 2017, after a 7 year hiatus, Broken Social Scene released Hug Of Thunder bringing together all 17 original members including Feist and Metric's Emily Haines and Jimmy Shaw. The critically-acclaimed album saw the collective exploring new ground while maintaining the dynamics that have made Broken Social Scene one of the most beloved indie bands in Canada.
Pledging to taking less time off between albums, the band followed Hug Of Thunder with two 5-song EPs in 2019 titled Let's Try The After Vol 1 & 2. The EPs were highly praised in many quarters but didn't really impact in the way that was expected.
"The theme is to continue," says BSS co-founder Kevin Drew. "Sickness, suicide, uprise, love, death, betrayal, hurt, joy, sex, communication, battles and divisions … Let's just get to their after and start building again."
The crew have taken the project on the road, making sporadic stops in the US. In November, they play a pair of dates in Mexico.
BSS On Tour
November 16th - Mexico City, Mexico - Corona Capital
November 17th Broken Social Scene with Keane, Bloc Party, and 19 others
Autódromo Hermanos Rodríguez, Mexico City, Mexico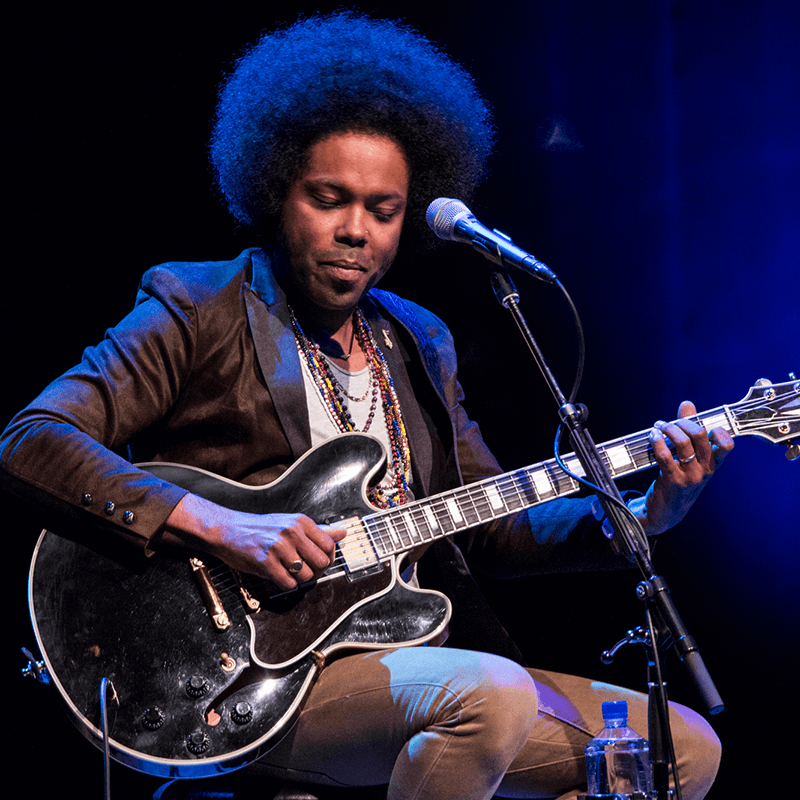 The spark of creation is a rare and special moment. That's Alex Cuba's favourite part of music-making: when inspiration strikes at 3 AM, stepping out into the little studio in his garage, turning on the heater (he's made a home in the far north of British Columbia, far from the Cuba of his birth), and being alone with a new musical idea. His new album, Sublime, is all about "capturing that magic, while it's still hot," as Alex says, "in that moment of higher truth" (out on Caracol Records).
Cuba wanted to find just the right title for this new project. It had to strike a chord with his Spanish- and English-speaking listeners. It had to reflect the way he's been distilling the Alex Cuba sound down to its pure essence. "One day I was listening to the masters, having a coffee and all of a sudden the word crosses my mind: "Sublime," he recalls. In Spanish, English, and even French, that title captures Alex's goal: to find the spirit at the heart of his music, leaving out everything that doesn't need to be there.
What's left is that sound that brings together Afro-Latin influences into one distinctive voice, the sound that has already won him Latin Grammys, Junos, and three Grammy nominations. It's purely Alex Cuba, with lotsa space for Alex's signature duets with artists both well-known and about to break out.
The album's first video, for single "Yo No Sé," gives visual expression to the process: Alex plays all the roles, from a grizzled bass player laying down a driving groove, to a beanie-wearing percussionist, to a trio of singers harmonizing syncopated staccato rhymes. "I recorded a vocal guide while I was arranging in the studio. It sounded so much like a bandleader telling the band what to do, the video idea was born right there. I knew it had to be the first single."
Digging deep into his essential sound requires a certain maturity and honesty. As Alex's musical career has progressed, he's learned his strengths. "For years I was a rocker, a funky guy, but I know that my voice calls people to reflect on their own lives. The songs that stay with people are the ones that bring peace and calm, so I wanted to embrace that and be completely naked and intimate."
"Acoustic music just goes with my soul," he explains. "I'm not against synths and electronics, but I'm not interested in just making a big noise and getting people to dance. I wanted the songs on this album to have some breathing space. I suggest things, leave things at a subliminal level. Every listen will tell you something else."
Alex may be focused on his own sound and songwriting, but he still relishes collaborating with other artists. Duets with Ron Sexsmith and Nelly Furtado were instrumental in his career. This time around, Alex pairs his voice with some of Cuba's brightest lights: Pablo Milanés, a founder of the Nueva Trova sound; Omara Portuondo, the vocalist of the legendary Buena Vista Social Club; and singer-songwriter Kelvis Ochoa, the Cuban vibes king. "This album has the most important duets of my career," Alex says. "Pablo shaped my generation in Cuba. I listened to his music almost every day of my life, so recording "Hoy Como Ayer" is a dream come true".
Alex recorded Sublime in Canada and Cuba, the places he calls home, and also in Mexico and Spain. Sublime is graced by duets with artists in Mexico City's music scene, both superstar Leonel García (one half of the duo Sin Bandera) and up-and-comers Silvana Estrada and Alex Ferreira. These songs came out of spontaneous collaboration, capturing ideas and emotions by bouncing ideas around together. "It is a wonderful thing to share," Alex muses. "When you do it with the right people who think and feel alike, it's an empowering thing to do. It's like you expand your musical universe."
From the pensive heartbreak of "De Los Dos" to the insistent groove of "Yo No Sé," from the frenetic "Ciudad Hembra (La Habana)" to the easy optimism of "Dividido," Sublime sees Alex Cuba pull off two simultaneous feats: honing his sound down to a sharp edge while expanding his musical universe.
Alex Cuba on Tour
Nov. 6 - Vancouver, Kay Meek Theatre
Nov 7 - Kamloops, CJs
Nov 8 - Penticton, Dream Cafe
Nov 9 - Rossland, Flying Steam-shovel
Nov 13 - Canmore, Community Café
Nov 14 - Red Deer, Bo's
Nov 15 - Calgary, Festival Hall
Nov 16 - Edmonton, Festival Place
Nov 19 - Saskatoon, The Basement
Nov 22 - Winnipeg, West End Cultural Centre
Nov 23 - Regina, Artesian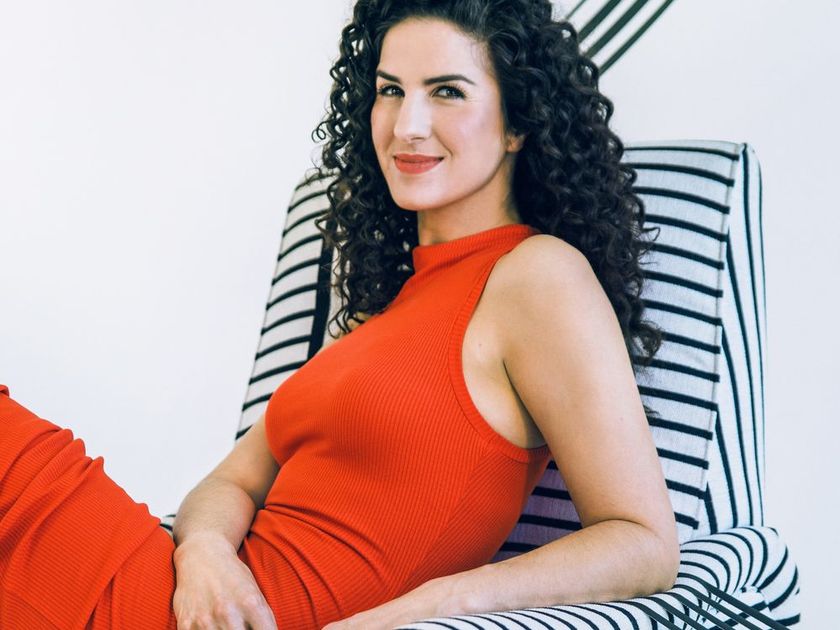 BITS'N'PIECES….Multi-award winning Canadian singer-songwriter/pianist, Laila Biali is confirmed for what will be a solidconcert in Streetsville Saturday, October 19. Laila brings her ace band: George Koller, bass, Ben Wittman, drums and William Sperandei, trumpet….Lady's has been in the studio over the last few months readying her new recordingfor release in 2020…..Laila is the popular host of Saturday Night Jazz which is heard each week on CBC Music…..Also performing will be the well respected Cawthra Park Secondary School Jazz Lab. Andrew Jones, the department head of Music at Cawthra Park, encourages all to come out and support the music students and music programs in Mississauga…….Wolf Den is a new music collective who found that they were stronger as a pack….Wolf Den is a group of Indigenous artists from various backgrounds, born out of a chance meeting at a Music Ontario Songwriting Challenge for Ontario Indigenous Artists. In August of this year, at Dream House Studios in Toronto, ON, this collective of dedicated artists developed their dynamic pop/reggae/hip hop and R&B debut single 'So Close' The release date is Friday, October 4 and will be available on Spotify, Apple Music / iTunes and all platforms where music is streamed or downloaded.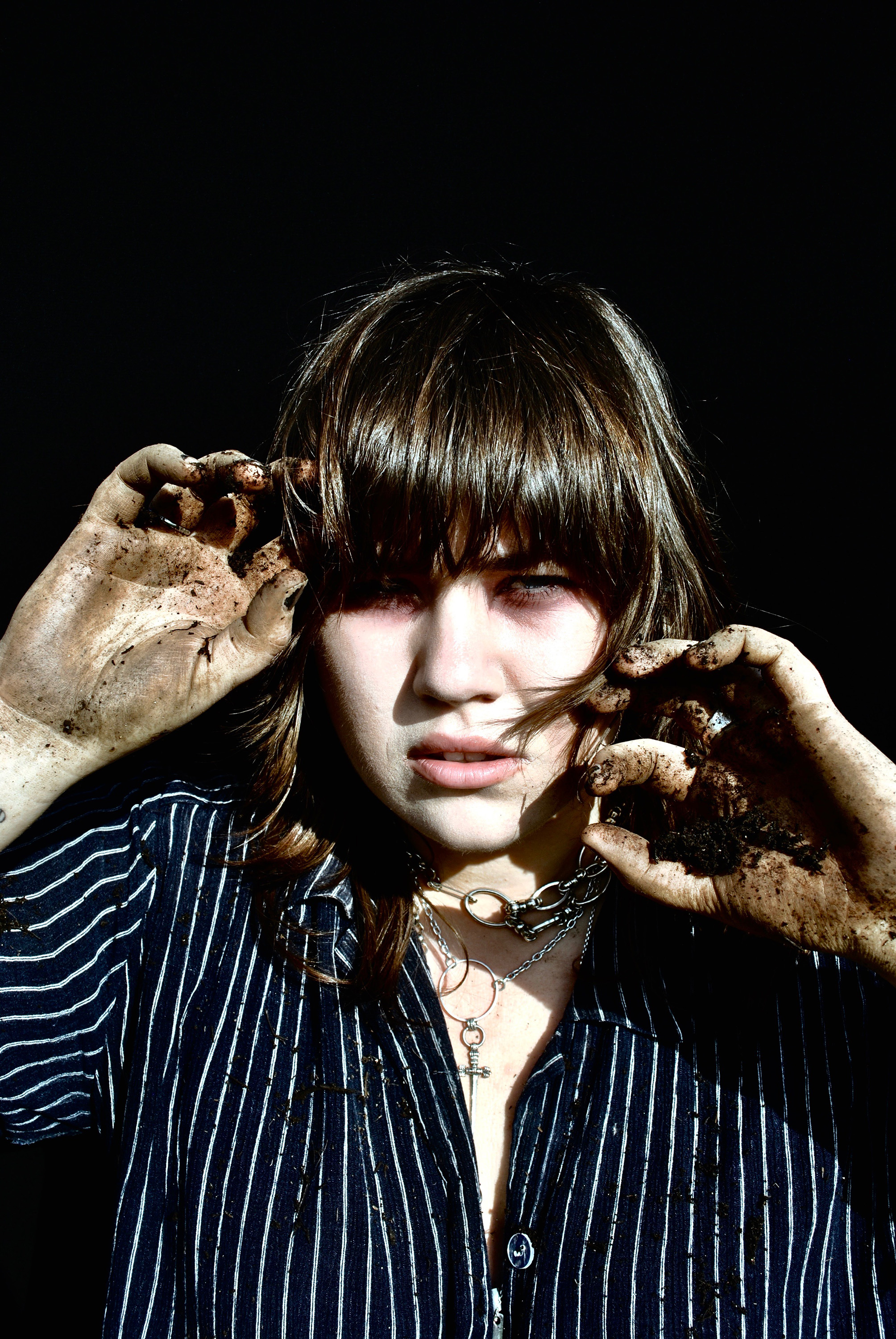 "I hope it makes the listener dance and have a good time, cuz honestly we got really 'close' making it. And I think it really comes through" says vocalist Mya Gomez
"So Close," engineered by Mike Tompa and written and produced by the entire collective – including Algonquin singer-songwriter Mya Gomez – the song combines lover's rock reggae, dub sound effects, an electric guitar reminiscent of The Police, and a compelling rap break from Troy Junker in the third verse, to create a thoroughly relaxed and engaging vibe. While pop singer Thea May spends the verses of the song shimmying up to some steamy pleasures, "funk soul 'n' roll" man Julian Taylor fills the choruses in a more emotionally yearning state.
"This track is meant to open your music peripherals and engage you in a combination of styles and genres. "So Close" creates vibrations from the past present and future. I want it to inspire people to try new things and take chances. Let the story be what you make it, let it take you on a journey. "Thea May…….
……After more than ten years and over 750 concerts, Gallery 345 is closing. One of the brilliant musical gems in the city of Toronto, known for its great acoustic, intimacy and eclectic programming, the gallery will strike its final chords at the end of 2019…..If you have never attended a concert there, now is the time. Over 24 concerts are scheduled between October 4 and December 15. Known principally as a piano salon and chamber music venue, the gallery is anchored by a beautiful concert grand. The next few months will feature many young pianists and small ensembles performing classical, contemporary, jazz and improvisation….A full listing of all concerts can be found at www.gallery345.com. Tickets can be bought at the door or in advance….Friday, October 18, at 7:30 pm, it's the classical styling of violinist Mark Fewer & pianist Daniel Jake at Gallery 345, 345 Sorauren, students $10…….Relationships come in all kinds and contexts, but that doesn't mean they don't mostly hurt when they come to an end. So goes the theme in Toronto-based indie alt pop singer/songwriter Little Coyote and her newest single, "Dig Up My Grave" — available now…. "It's about four different breakups," she explains of the track and its hauntingly beautiful video. "They all happened all at once in my life last summer. Although the nature of each breakup and relationship was different, I found a connective theme in each relationship: toxicity….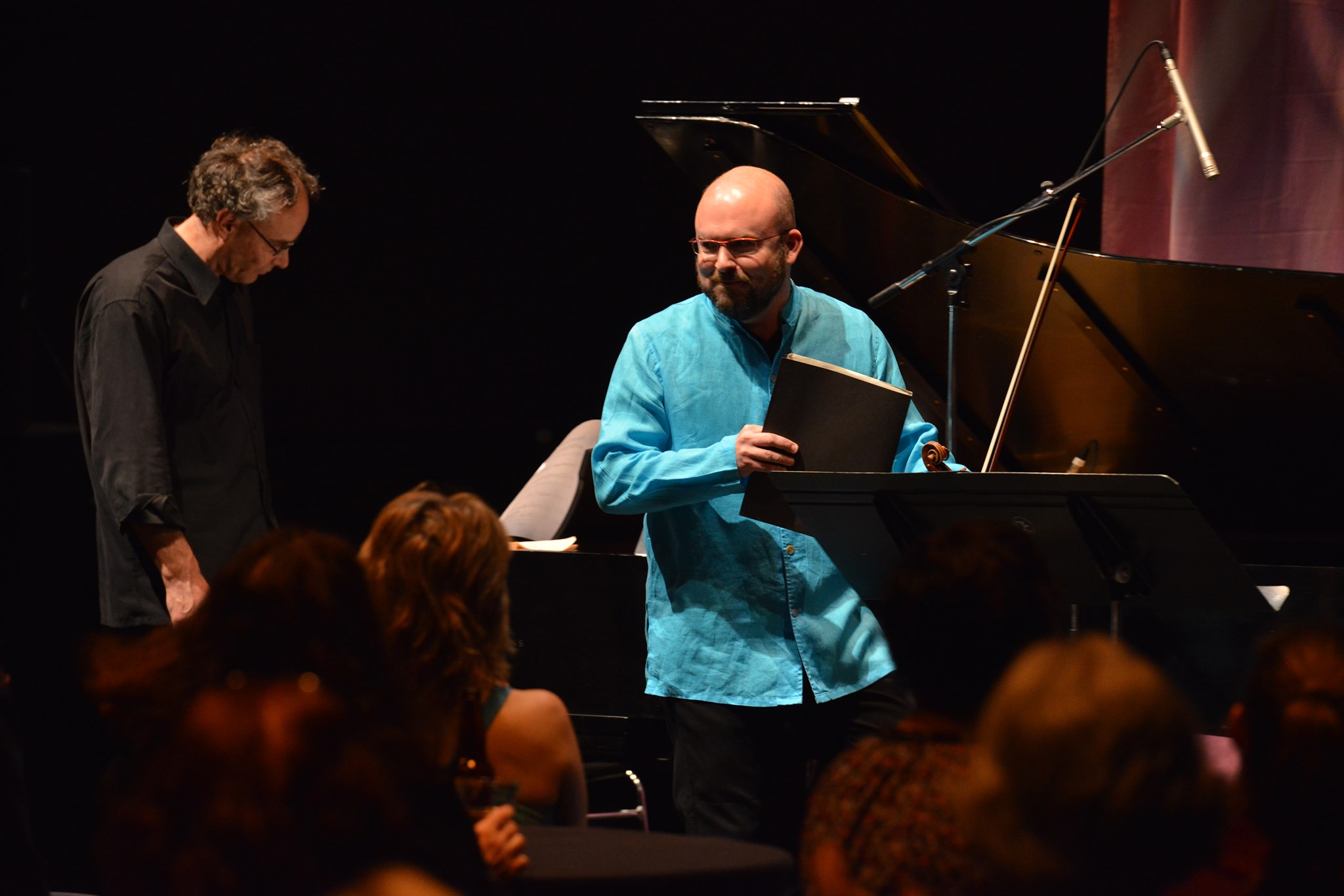 The track lands as a rhythmically-rich balm, soothing but forward-moving — much like the sentiment behind the songwriting. "'Dig Up My Grave' speaks to not only moving on from toxic relationships, but of wanting more from the people in my life… People with whom I would not find a relationship grave and, if we were to get there, they would fight with me to bring us back."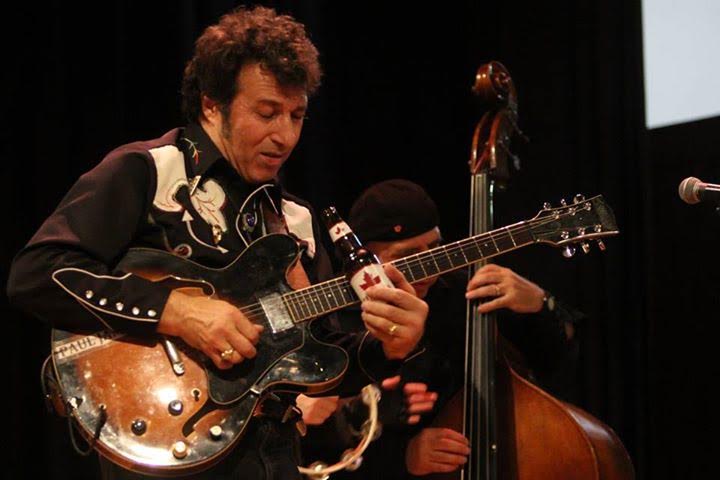 "Dig Up My Grave" is the Canadian indie artist Teagan Johnston's latest, arriving on the heels of Spring 2019's "Witness" — her poignant single touching on her life as a victim of domestic abuse, and its aftermath…..Little Coyote has become known for weaving intricately dynamic songs through striking lyrical songwriting and detailed piano parts. "I attempt to explore human darkness and the fabric of dreams…With early career support from the likes of Noisey, Pop Matters, and then some, Little Coyote is fresh off a European tour, including a show at David Lynch's private night club in Paris, Silencio.……Orillia Jazz Festival liked Linda Carone's debut throw down last year so much, they've asked her back to this year's hoedown. At Fionn MacCool's 2 Front Street North, Orillia…Linda is backed by guitarist Kevin Barrett...Friday October 18 - 6:00 p.m. to 9:00 p.m….Halloween's gonna break out early when Paul James takes it to the Midland Cultural Centre Oct. 18. Music at 8-11. Dress to excess.
Support live music. It damn well supports you.