Fri Oct 06, 2017
Terra Lightfoot's multi talents are on show in a new video for the lead single off her forthcoming studio album. "Paradise" premiered on CBC's q and is now available for streaming and download stores. Lightfoot's upcoming full-length, New Mistakes, is set for release on October 13 via Sonic Unyon Records. The "Paradise" video, directed by Dustin Rabin (photographer for Paul McCartney, Foo Fighters, Queens of the Stone Age, and director of performance-based videos for Billy Talent), sees its premiere via American Songwriter.
"'Paradise' is about letting go of perfection in love," says Lightfoot. "It's not wrestling with the problems and missteps in our relationships but embracing them. I think it's a more realistic way to look at love and it gives me some comfort to know I'm not standing there with rose-coloured glasses on. 'Paradise' actually started out as a different song called 'Thunder' that was a huge hit at our shows. On the last day of tracking the record, I had this crazy idea that I wanted to change the words because I wasn't happy with all of them, so I set up a pillow fort and a guitar in the tracking room, went to work… and ended up with a new verse melody and completely different lyrics. Gus and Werner liked the new verse so much they said, 'Okay, now go write a chorus to match that verse' - and 'Paradise' was born!"
Shot through with the guitarist-vocalist's powerful, bluesy soul, vivid lyrics and ferocious six-string virtuosity, New Mistakes is an unforgettable outing. From the ground-shaking stomp of "Paradise" and wild-eyed energy of "Pinball King" that open the set to the psychedelic, gospel-tinged album closer " Lonesome Eyes", the steeltown native's third studio record distills her masterful talent to its electrifying essence. She has some heavyweight friends along for the ride, too - Jake Clemons of the E Street Band brings a muscular sax solo to "Hold You", while "Slick Back Kid" gets tangy slide guitar work from guest vocalist Oliver Wood of The Wood Brothers.
Produced by Gus van Go and Werner F, New Mistakes is a heady ride. As poignant as it is rollicking and vulnerable as it is rowdy, it cruises long and sometimes lonesome highways that lead everywhere from brokedown dive bars and endless prairie skies to mountain ranges and the Mojave Desert. This fall, Lightfoot adds another run of tour dates across Canada supporting Bruce Cockburn and Whitehorse.
TERRA LIGHTFOOT ON TOUR
Oct 11 - Winnipeg, MB - Burton Cummings Theatre ‡
Oct 12 - Saskatoon, SK - Broadway Theatre ‡
Oct 13 - Regina, SK - WaWa Shrine Centre ‡
Oct 14 - Edmonton, AB - Winspear Centre ‡
Oct 17 - Lethbridge, AB - Geomatic Attic ‡
Oct 18 - Mission, BC - Clarke Foundation Theatre ‡
Oct 19 - Vancouver, BC - The Vogue Theatre ‡
Dec 8 - Toronto, ON - Massey Hall ‡
* Solo, supporting Bruce Cockburn
† Solo, supporting Whitehorse
‡ Full band, supporting Whitehorse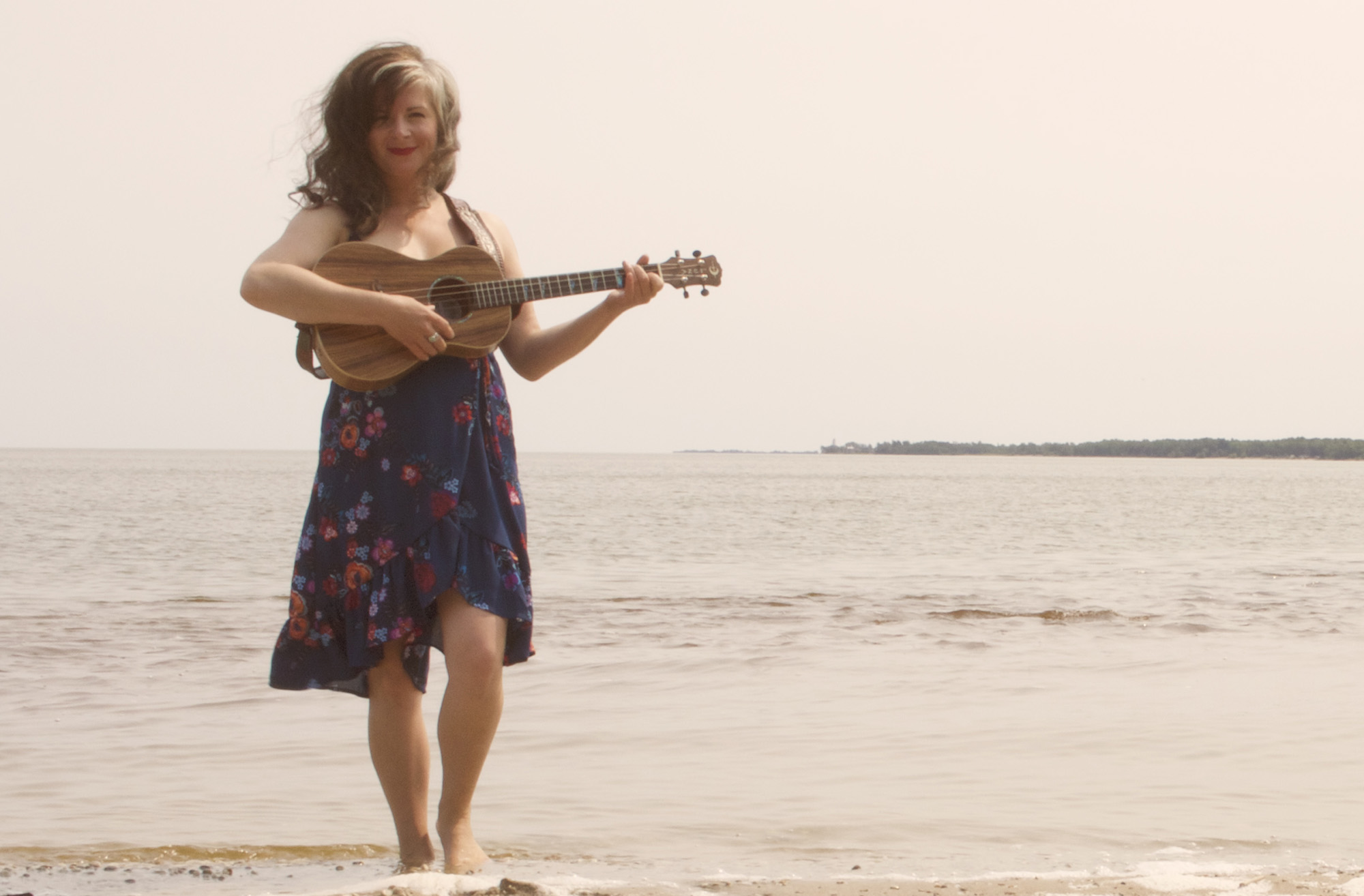 From the Great Northern Plains, Little Miss Higgins struts and serenades her way onto any stage playing music brewed up by early country blues, jazz and folk. Released October 6, her sixth studio album, My Home, My Heart is a collection of fresh songs from an artist who remains true to her roots, but has ventured into new territory. The voice has never been richer or songwriting riper and the crew of Winnipeg musicians Higgins has brought together on this musical steamship shines with talent.
Recorded at The Song Shop in Winnipeg My Home, My Heart was co-produced with Scott Nolan and engineered by Jamie Sitar of Outta Town Sound. The album is an effortless addition to this artist's impressive body of work. To top it all off, her hand-drawn ink artwork is used for the album cover design. Little Miss Higgins is sharing the video for the album's title track, "My Home, My Heart", a song which came to Higgins "out of love, out of being in love, out of giving birth to another human, out of opening my heart to universal love, out of being scared shitless of what's going to happen next, but feeling strength from the love around me and within me."
Musically, the song ventures into different territory, but resonates with the familiar Little Miss Higgins sound. "It's actually a challenging song to play live - it hasn't sunk into my bones yet," says Higgins. "However, when we recorded it, the band got it, nailed it in fact, and Scott kept saying, 'This song is the centrepiece of the album.' I feel the same way."
Little Miss Higgins (aka Jolene Higgins) was born in Brooks, AB, raised in Independence, KS, and currently resides in rural Manitoba with her partner and her son. Though motherhood takes up most of her time these days, she continues to perform, write, paint, and cultivate her creative spirit. As a songwriter and musician, Higgins has been influenced by a range of artists from Memphis Minnie and Billie Holiday to Joni Mitchell and Dolly Parton as well as the vast array of Canadian musicians and bands she has had the fortune to see live or even share a stage with like Big Dave McLean, Corb Lund, and the Deep Dark Woods to name a few.
LITTLE MISS HIGGINS TOUR DATES
Oct 13 - Calgary, AB - Wide Cut Weekend
Oct 14 - Calgary, AB - Wide Cut Weekend
Oct 17 - Red Deer, AB - Rooster Wood Fire & Smoke
Oct 19 - Chilliwack BC - Bozzinis
Oct 20 - Vancouver BC - St James Hall (Rogue Folk Club)
Oct 21 - Penticton, BC - Dream Café
Oct 22 - Rossland, BC - Flying Steamshovel
Oct 24 - Radville, SK - Community Hall
Nov 11 - Regina, SK - Artesian
Nov 12 - Saskatoon, SK - Broadway Theatre
Dec 2 - Winnipeg, MB - West End Cultural Centre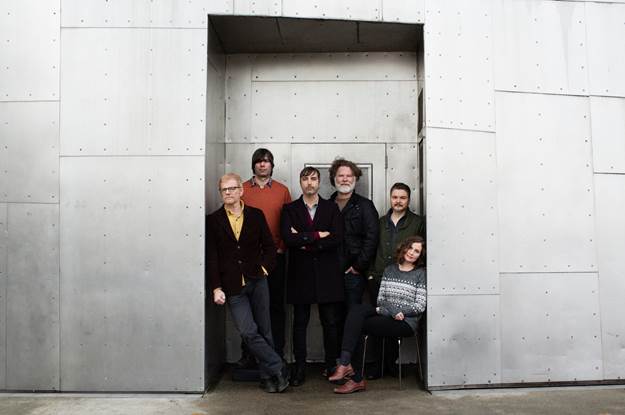 Critically acclaimed supergroup The New Pornographers recently debuted a new video "Whiteout Conditions", shot in the West Edmonton Mall, from their critically acclaimed album of the same name
Of writing the new record, founder and frontman A.C. Newman notes "At the beginning of this record, there was some thinking that we wanted it to be like a Krautrock Fifth Dimension. Of course, our mutated idea of what Krautrock is, probably doesn't sound like Krautrock at all. But we were thinking: Let's try and rock in a different way."
Since their debut in 2000, The New Pornographers have released six studio albums including their most recent, Brill Bruisers, hailed as an "exuberant, synthpop-infused set" by Rolling Stone, "infectious" by Harper's Bazaar and "the grand and purposeful hookfest that you would hope these guys would come back with" by Stereogum. Pitchfork went on to note that "with the futurist sound of Brill Bruisers, the whole band embraces a more electric version of itself-bulked-up in chrome-plated armor, firing on all cylinders, and ready to steamroll anything in its path." The band celebrated the release with a special NPR Music First Listen Live concert at the legendary Brill Building, and performed songs from the album on both Conan and the Late Show with David Letterman.  
NORTH AMERICAN TOUR DATES
Oct 7 - Winnipeg, MB - Burton Cummings Theatre
Oct 9 - Detroit, MI - Crofoot Ballroom
Oct 10 - Cleveland, OH - Beachland Ballroom
Oct 11 - London, ON - London Music Hall
Oct 12 - Ottawa, ON - Bronson Centre Theatre
Oct 13 - Montreal, QC - Corona Theatre
Oct 14 - Toronto, ON - Massey Hall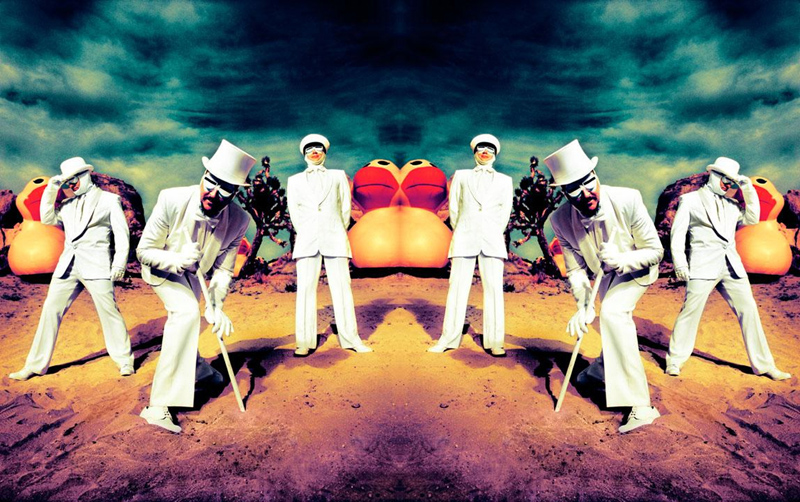 New Primus album The Desaturating Seven, has brought Les Claypool (lead vocals, bass), Larry LaLonde (guitar) and Tim Alexander (drums) back to the sounds and styles of their earlier days. "This record hearkens back to our prog roots-Rush, Yes, Crimson, all those things," says Claypool. "It's a little heavier than the last record, more intricate than anything we've done in a while."
Confidently pulsing with Claypool's signature low end and lyrics warning the listener of approaching mischief makers
The Desaturating Seven is inspired by 1970's children's book The Rainbow Goblins by Italian author and artist Ul de Rico. Claypool often read the book to his children as they were growing up and it tells a story of seven goblins - one representing each color of the rainbow - who simultaneously pull all of the color out of the world.
Claypool found particular inspiration in de Rico's paintings for The Rainbow Goblins. "The artwork is just amazing," he says. "There's a beauty but also a dark eeriness for this compelling, sinister story. The paintings are incredible, vibrant, very unique looking-it's a good contrast between dark and light visually and also metaphorically. And there's always been a strong visual element to Primus."
The art of The Rainbow Goblins also crosses over into the cover image and packaging of the new album with a vinyl pressing featuring clear vinyl with a rainbow splatter. A GRAMMY-nominated and multi-platinum selling band, Primus has toured with some of rock's biggest names (Jane's Addiction, Public Enemy, Rush, U2, etc.) and headlined the third-ever Lollapalooza Festival. Their 2017 Ambushing The Storm Tour includes fall dates throughout the south and east coast, including a Halloween show at Brooklyn's Brooklyn Steel.
2017 Ambushing The Storm Tour
10/20 - San Antonio, TX - Sunken Gardens
10/21 - Houston, TX - White Oak Lawn
10/22 - Austin, TX - Austin City Limits Live
10/24 - Nashville, TN - War Memorial
10/25 - Richmond, VA - The National
10/27 - Albany, NY - Palace Theater
10/28 - Washington DC - The Anthem w/ Clutch
10/29 - Port Chester, NY - Capitol Theater
10/31 - Brooklyn, NY - Brooklyn Steel
11/2 - Akron, OH - Goodyear Theater
11/3 - Cincinnati, OH - The Taft Theater
11/4 - Louisville, KY - Palace Theater
11/5 - St. Louis, MO - Peabody Theater
11/7 - Knoxville, TN - Tennessee Theater
11/9 - Atlanta, GA - Tabernacle
11/10 - Orlando, FL - Hard Rock Hotel
11/11 - Clearwater, FL - Ruth Eckerd Hall
11/13 - New Orleans, LA - Civic Theatre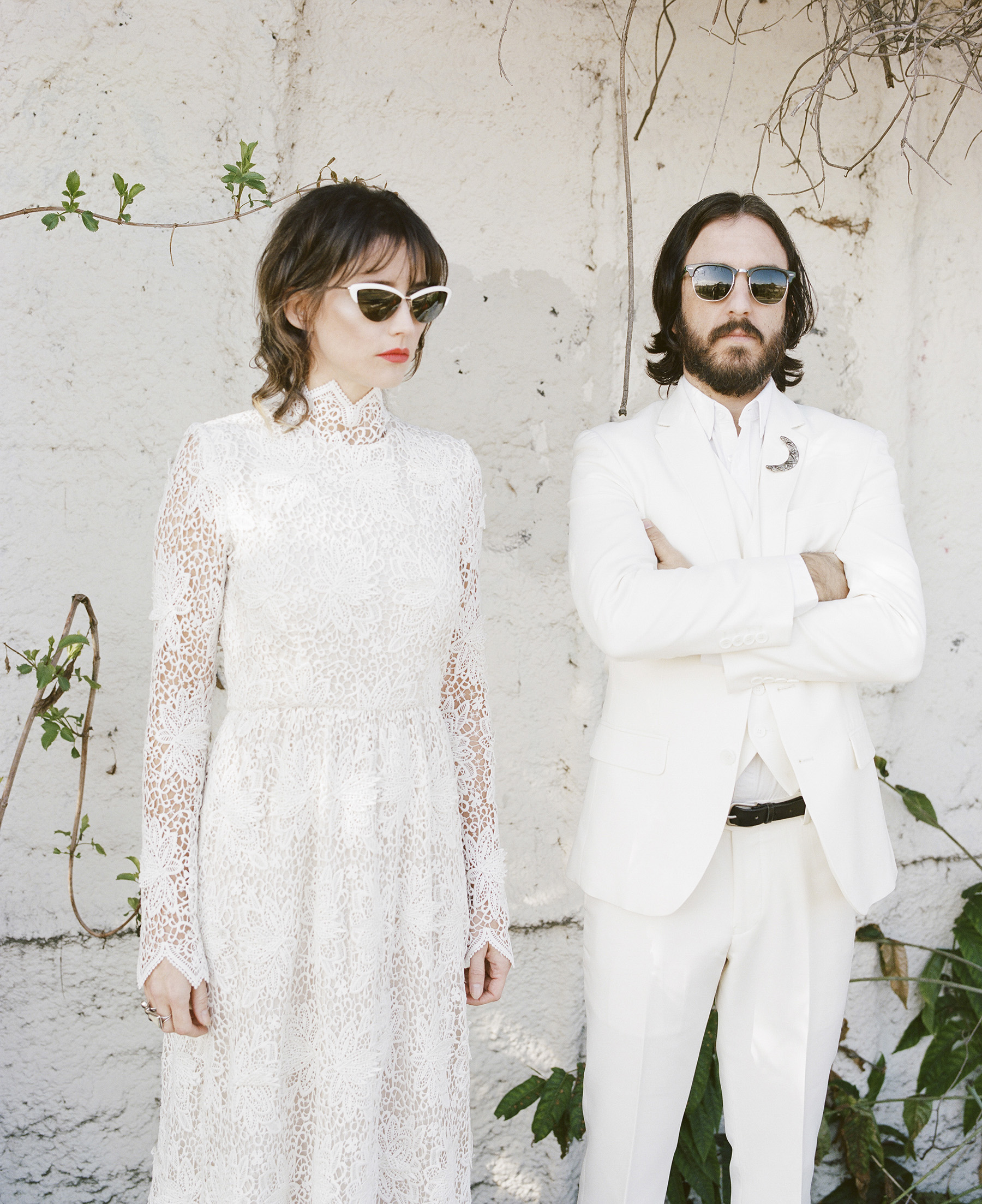 In The Valley Below is Angela Gail and Jeffrey Jacob and they've have announced a plum fall tour supporting Tricky. The tour comes on the heels of their just released EP, Elephant. Gail and Jacob meld adventurous art rock, squelchy synth pop, harmony-laden Americana and woozy blues into something altogether different: stylistically elusive, yet oddly inclusive, filled with palpable sexual tension and energy.
First single from Elephant," Bloodhands (Oh My Fever)", was inspired by the shooting of Michael Brown in Ferguson, MO. The song ends with the benediction of a soaring gospel choir led by Grand Rapids phenom Debra L. Perry. The music video is a surrealist cinematic endeavor touching on race, religion and sexuality and how we will all end up in the hands of our children.
After years in LA, In The Valley Below self-released a 5-song EP and shortly after signed to several record labels across the globe. The full-length debut album, The Belt, spawned the hit single," Peaches", which first found the airwaves in Europe, debuting on BBC Radio One and climbing the charts in France and Germany, becoming #1 on French Alternative radio. Over a year later, it became a staple on US alternative radio, a testament to the enduring viral power of its sunny, yet smouldering songcraft and celebratory surrender to mutual attraction
Fresh off a summer headlining tour, In The Valley Below's live show has been described as "Mesmerizing... Transcendental and full of energy" by Cryptic Rock. The live three-piece will be performing songs from their EP Elephant and favorites from The Belt. About touring with Tricky, they say they are "humbled and inspired to share the stage with the legend".
FALL TOUR DATES WITH TRICKY
10/6 - Montreal, QC - Theatre Fairmount
10/7 - Toronto, ON - Mod Club
10/9 - Brooklyn, NY - Music Hall of Williamsburg
10/11 - Washington, DC - U Street Music Hall
10/12 - Raleigh, NC - Lincoln Theater
10/14 - Nashville, TN - Exit In
10/17 - New Orleans, LA - Parish at House of Blues
10/18 - Houston, TX - White Oak Music Hall
10/20 - Austin, TX - Mohawk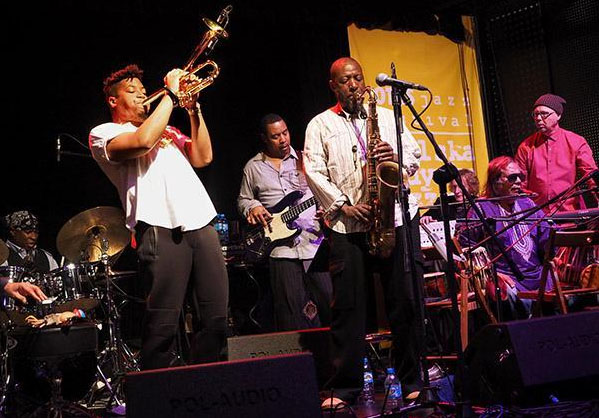 The Miles Electric Band is eleven-member ensemble of world-class talents featuring performances from a unique roster of players. As a futurist, Miles Davis pushed his musicians to be innovative and forward thinking, never looking back, therefore the Miles Electric Band revisits the repertoire from Davis' electric period as a framework for modern Jazz innovation. Miles Davis alums include on piano two Grammy® nominees John Beasley and Robert Irving III, Grammy® nominee Badal Roy on tabla, legendary P-funk guitarist and MD Blackbyrd McKnight , noted percussionist Munyungo Jackson and led by Grammy® winner and nephew of Miles Davis, Vince Wilburn, Jr. on drums. Also filling essential roles in the cast are bassist Darryl Jones, recognized for his recordings with Sting and decades long tour of duty for the Rolling Stones, percussionist Mino Cinelu who's music score was recognized at the Cannes Film Festival, Antoine Roney on saxophone who has toured the world with jazz veterans Freddie Hubbard, Lenny Kravitz and Elvin Jones, rounded out by the electronic flourishes of hip-hop turntablist DJ Logic.
Drawing upon the enormous pool of talent influenced through the decades by Miles Davis, trumpet duties will by design be handled by special guest artists. In Chicago and Los Angeles, Grammy® winning trumpeter Nicholas Payton was featured, and at Sunset Junction it was Grammy® winner Wallace Roney, with other Jazz heavyweights.
For the show at Toronto's Koerner Hall Oct.14 , the lineup will include guitarist David Gilmore, Prince bassist Dywane "MonoNeon" Thomas Jr , Toronto tabla master Ravi Naimpally, and fronting for Miles on trumpet, Koerner Hall favourite Etienne Charles. Run don\t walk to get into this one.
Davis' last performance was at the Hollywood Bowl in August 1991 just one month before he died. Wilburn's feelin is that it is finally time to let the music live again. The Los Angeles Times noted "the ever-evolving trumpeter never looked back, so contemporary interpreters better keep an ear to the present."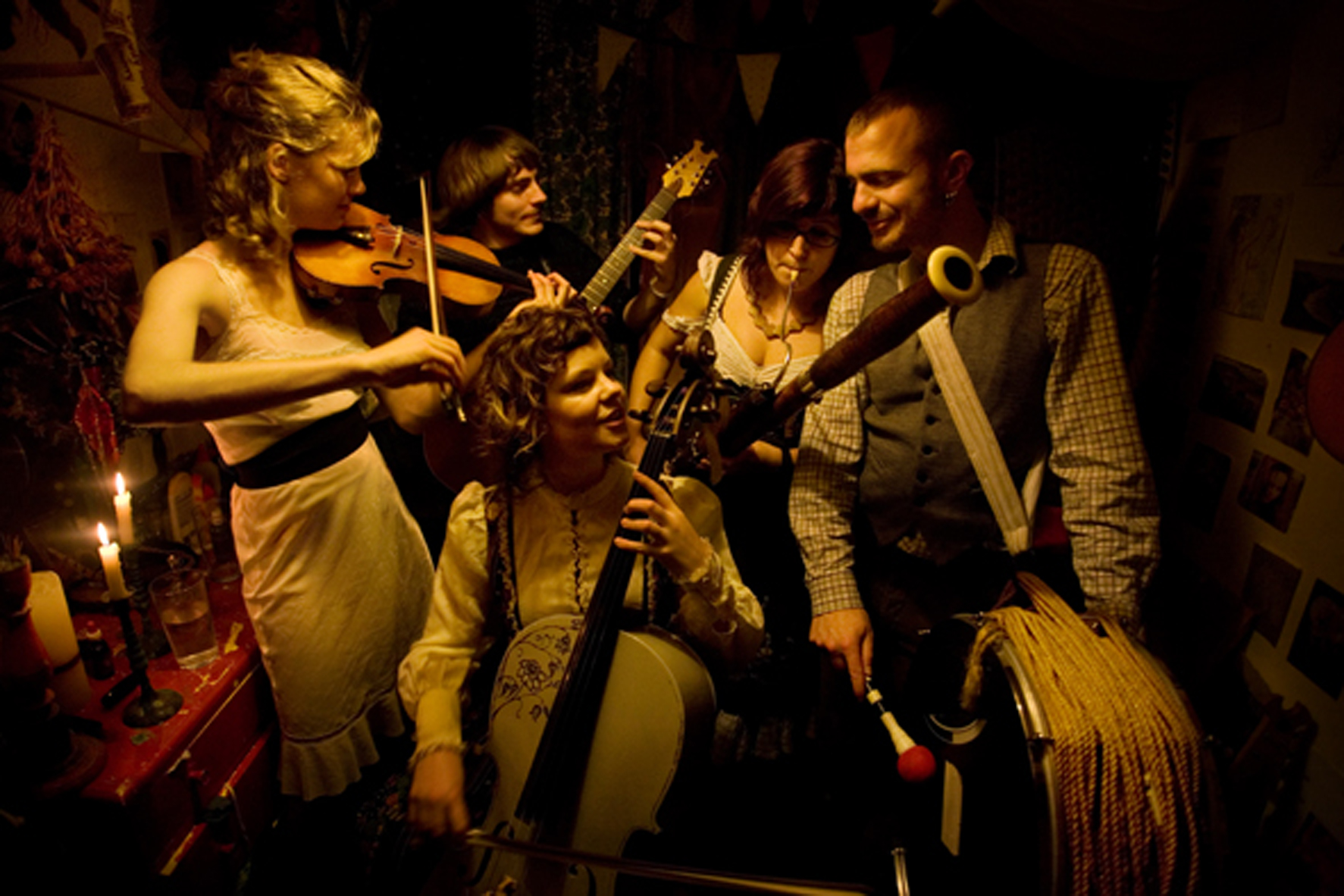 BITS'N'PIECES
 Moulettes are an English eclectic Art Rock band that combines elements of Rock, Prog, Folk and Pop. The band was formed in 2002 in Glastonbury, England by Hannah Miller, Ruth Skipper, Robert Skipper ,Oliver Austin and Ted Dwane. Members of Moulettes have shared the stage and studio with Seasick Steve, John Paul Jones, Dave Gilmore, Herbie Flowers, Evelyn Glennie, The Royal Philharmonic Orchestra, Mumford and Sons, Band of Skulls, Mystery Jets, Noisettes, Patrick Wolf, The Ting Tings, Bellowhead, Paul Heaton, Blood Red Shoes, Bonobo, Alice Russell, Liz Green, Ríoghnach Connolly, Marcus Hamblett, Emma Gatrill, Rozi Plain, Alabaster De Plume, The Unthanks, Arthur Brown, Three Friends, The Levellers, BJ Cole, Oli Rockberger (Laura Mvula) Michele Stoddart, (The Magic Numbers), Matt Gest, Louis Barabbas and the Bedlam Six, Mike Dennis, Sam Walker, Bunty, Resonators, Dizraeli and the Small Gods, Andreya Triana, Fredrik Kinbom, Moneytree, Anja McCloskey, Harry's Tricks and many more of note.
Fresh from wowing the folks at the Winnipeg Folk Festival, this motley crew and its cargo of influences makes a rare Toronto showing Tues. Oct. 10, Hugh's Room Live, showtime 8.30.