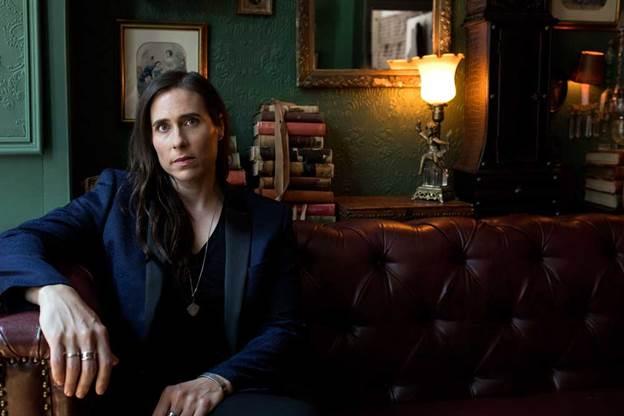 Fri Sep 20, 2019
Least favourite kinda fall is like this one. When the cold wind arrives before the colour and the old demons come too soon to torment. An entry point from Velvet Underground
https://www.youtube.com/watch?v=62ckXALWn1M
JUNO Award-winning songwriter Rose Cousins shares her version of Prince's classic, "I Would Die 4 U", recorded together with Bear's Den and Christof van der Ven.Why you ask?
"Prince died on my birthday," Cousins says. "He was bigger than life and yet so utterly, humanly vulnerable. Everyone has their own relationship with his music; I find his story and talent fascinating and his death tragic. This particular song resonates with me and when I knew the Bear's Den guys were in town I could hear us all singing it. We had no idea we'd all be in town at the same time until two nights before when I was at their show in Boston. I'm such a fan of these guys and I'm so pleased we got to collaborate again."https://www.youtube.com/watch?v=sJPEmeGr4Tw
Cousins' last project, Natural Conclusion, received notable acclaim, including a nomination for a 2018 Grammy Award, a nomination for Songwriter of the Year award at the 2018 JUNO Awards, and three wins at the East Coast Music Awards. Cousins also writes for film and TV and her songs have appeared on the programs Grey's Anatomy, Supergirl, Reign, and Nashville, among others. She has shared stages with heroic songwriters such as Patty Griffin, Shawn Colvin, Lori McKenna, Mary Chapin Carpenter, Jann Arden, and Ron Sexsmith.
Cousins gets the sweet and the yearning down, the conviction maybe not so much. Clever arrangement and the chorale effects should find it an audience.
Not sure if this song will be in the set for Cousins' UK Tour.
Rose Cousins Tour Dates
Oct 2 - Glasgow, UK - St. Andrew's In The Square
Oct 9 - Edinburgh, UK - The Voodoo Rooms
Oct 10 - Birmingham, UK - The Kitchen Garden Cafe
Oct 11 - London, UK - St. Pancras Old Church
Oct 13 - Milton Keynes, UK - The Stables - Stage 2
Oct 15 - Leeds, UK - Oporto Bar & Restaurant
Oct 16 - Newcastle Upon Tyne, UK - The Cluny 2
Oct 17 - Chester, UK - St. Mary's Creative Space
Oct 18 - Bristol, UK - Crofters Rights Bristol
Oct 20 - Winchester, UK - The Railway Inn Barn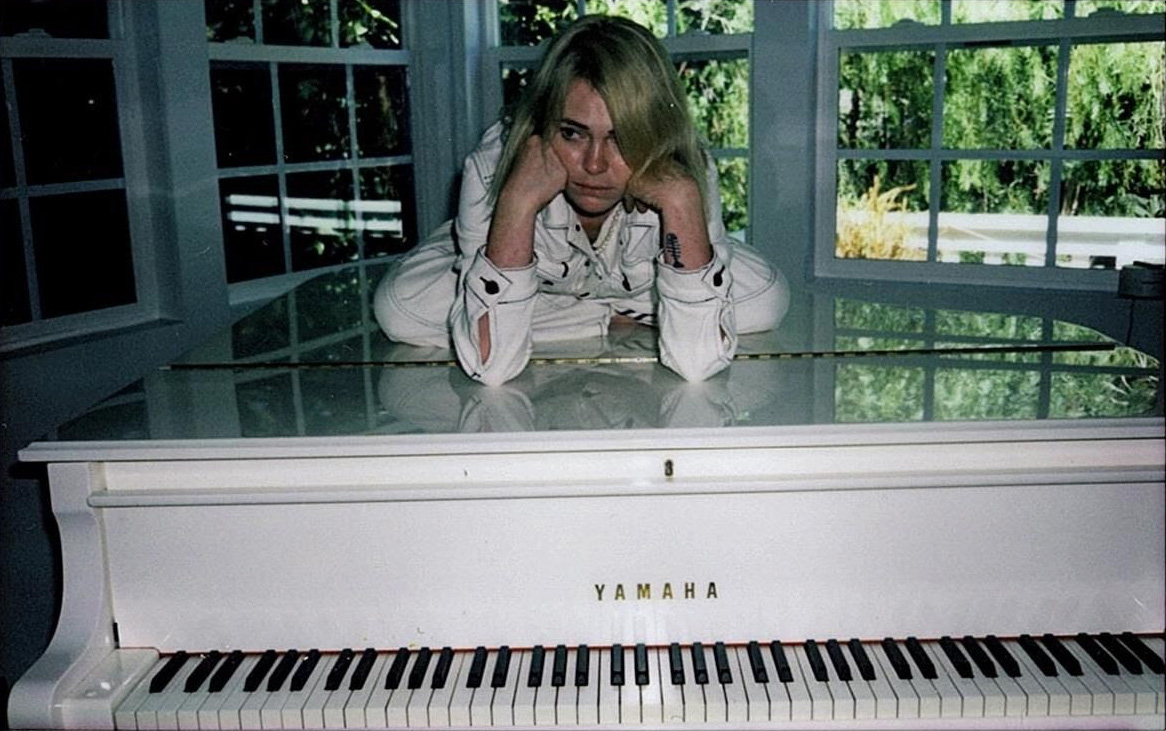 Electro-pop mashup queen and fashion presence Uffie is unveiling a new single and video, "Weed & Drum Machine." The "Weed & Drum Machine" music video is the first visual to be released in the new Uffie era. Directed by Blaise, the trippy, colourful video calls back to Uffie's signature party-ready aesthetic, pairing perfectly with the hypnotic glitch-pop track. An old TV plays footage of Uffie letting loose, radiating infectious rapid-fire dancefloor energy. "Sometimes you just need to dance, ya know?" the lady astutely states.
Uffie first burst onto the scene in 2006 with "Pop The Glock," her international underground hit released on Parisian record label Ed Banger Records. Alongside her label mates Justice and Mr. Oizo, Uffie became an early pioneer in the blog house movement, gaining momentum throughout the aughts, and cumulating in her critically-acclaimed 2010 album, "Sex Dreams and Denim Jeans." After taking a break from the industry to refocus, start a family, and relocate to LA, Uffie reemerged in 2017 on Charli XCX's hit song, "Babygirl."
This past year has seen Uffie coming into her own - once again - as an artist in her own right. The release of Tokyo Love Hotel - her first EP in nearly a decade - instantly won the praise of key tastemakers such as Vice, V Magazine, PAPER, i-D, FLAUNT, and DAZED. In addition to rolling out new music, Uffie also recently co-wrote P!NK's album title song, "Hurts 2B Human (ft. Khalid)." There's a new project set for release this year but she ain't saying what and she ain't saying when.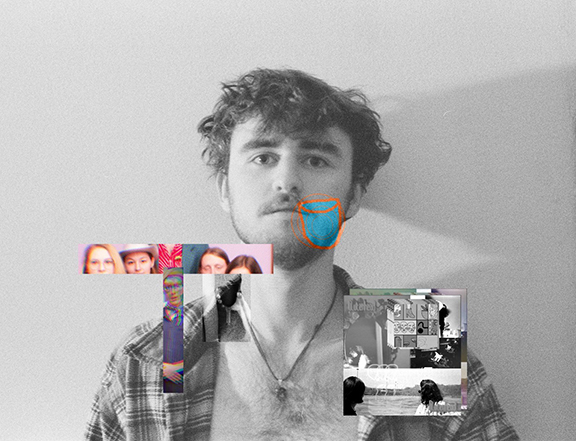 Here's another act good at fusing genres. Chaotic and catchy by deliberately delightful design, Canadian psychedelic art-pop / experimental rock vanguard Glutenhead has released his debut full-length LP, Glugen Frau and available now! The album — and its premiere single "how it feels" — pull the curtain back on Toronto-based multi-instrumentalist and producer BenjaminShapiro, and his distinctly multi-layered sonic style.
"The music is mostly aimed at representing the impressionistic and surreal quality of dreams and memories," Shapiro shares. "I was studying neuroscience when I learned just how fluidly our brains construct our reality. The brain's weakness and strength is the inability to discern what is real. There is a top-down influence on our perception, our minds simultaneously making connections between bits of information and building what we perceive.
"I learned how every word, construct, the idea has weight because each has the capacity for a universe and an opportunity for meaning. Each one holds time and place inside itself, recalling personal experience, and allowing that internal experience to unfold into the external world. Language, then, becomes a raw material to construct the experience around it.Glutenhead "became an outlet for my creative and existential musings."
"It exists as a project linked to a place and people. It's the composite of the influence of living, writing, and recording in 'Casa del Crusto' — a 19th century, completely cut-up and slightly run-down Victorian home on a quiet side street in the middle of hot streak Toronto — that was always full of people moving in and out, bringing home their own kinds of mess and endeavours."
"The phrase first came up in my life innocuously about five years ago," he recalls. "I was 18, in Berlin, and sitting with a girl at a restaurant. Vintage tin cans lined the walls and the air tasted like malt, celery, and burnt orange.
"Gluten didn't sit well with her and, at some point, it came time to let our German-speaking waiter know about her non-gluten needs. In a moment of manic, realizing I didn't know any German, I asked for the food to be 'glugen frau'."
Glugen Frau — now the name of the album — translates roughly into English as 'glimmering woman.'
"That phrase became sticky in my mind," he shares. "Cropping up in my consciousness, it's faint… Then jumps out when triggered, like any memory that becomes symbolic. Leaking, like a pen on the run from the law. Like honey catching flies, it's a way to attach the internal into something that can be accessed externally. The music is not 'on top of time,' but inside it, and best understood by living with it.
"These songs uncover themselves as you inhabit them."
Glugen Frau and "A Windy Day" are available now at the usual outlets.
Watch 'A Windy Day' here, intone a David Byrne/Bad Bad Not Good mashup.
https://www.youtube.com/watch?v=-Apxq_JoV2k
Portland-bred sister trio Josephhave released their new album Good Luck, Kid, via ATO Records. The new album is a road movie in album form, an odyssey at turns emotional, existential, and entirely literal. With their intimate storytelling and restless intensity, Natalie Schepman and her sisters Allison and Meegan Closner detail that journey into songs that careen, sprawl and often soar, as it spins a narrative of life-changing transformation.
Listen/ share Good Luck, Kid here: http://smarturl.it/goodluckkid
Joseph's live video of "Green Eyes" is now out. Backed by a full band, the epic and uplifting reflection on love and the open road is bolstered by Joseph's intensely dynamic sound as each sister's voice falls perfectly into harmony. Watch/share the video here: https://www.youtube.com/watch?v=HFkOQsQQHAc
 The "Green Eyes" lyric video is a retro-futuristic trip to the edge of the Earth featuring the sisters in Speed Racer-inspired animation cruising coolly through purple skies and neon green moonlight.
In the making of Good Luck, Kid, Joseph deliberately strayed from the dreamy folk of their 2016 debut 'I'm Alone, No You're Not,' giving way to a far grittier and more dynamic sound. Produced by Christian "Leggy" Langdon (Meg Myers, Charlotte OC), the result is a nuanced breed of pop and rock built on thick drums and lustrous guitars, heavy grooves, and radiant melodies. Despite that bolder sonic palette, 'Good Luck, Kid' remains centred on the band's crystalline vocal work, including the otherworldly harmonies that suggest a near-telepathic connection among sisters.
JOSEPH 2019 TOUR DATES:
Sept 19 - Iowa City, IA @ Englert Theatre
Sept 20 - Minneapolis, MN @ First Avenue
Sept 21 - Chicago, IL @ Vic Theatre
Sept 22 - Detroit, MI @ The Majestic Theatre
Sept 24 - Toronto, ON @ The Mod Club
Sept 25 - Montreal, QC @ L'Astral
Sept 27 - Boston, MA @ Paradise Rock Club
Sept 28 - New York, NY @ Webster Hall
Sept 29 - Philadelphia, PA @ Union Transfer
Oct 2 - Washington, DC @ 9:30 Club
Oct 3 - Asheville, NC @ The Orange Peel
Oct 4 - Nashville, TN @ Cannery Ballroom
Oct 6 - Austin, TX @ ACL Festival
Oct 9 - Dallas, TX @ Granada Theater
Oct 10 - New Orleans, LA @ Tipitina's
Oct 13 - Austin, TX @ ACL Festival
Oct 16 - Tucson, AZ @ Rialto Theatre
Oct 18 - Solana Beach, CA @ Belly Up
Oct 19 - Los Angeles, CA @ The Fonda Theatre
Oct 20 - San Francisco, CA @ The Fillmore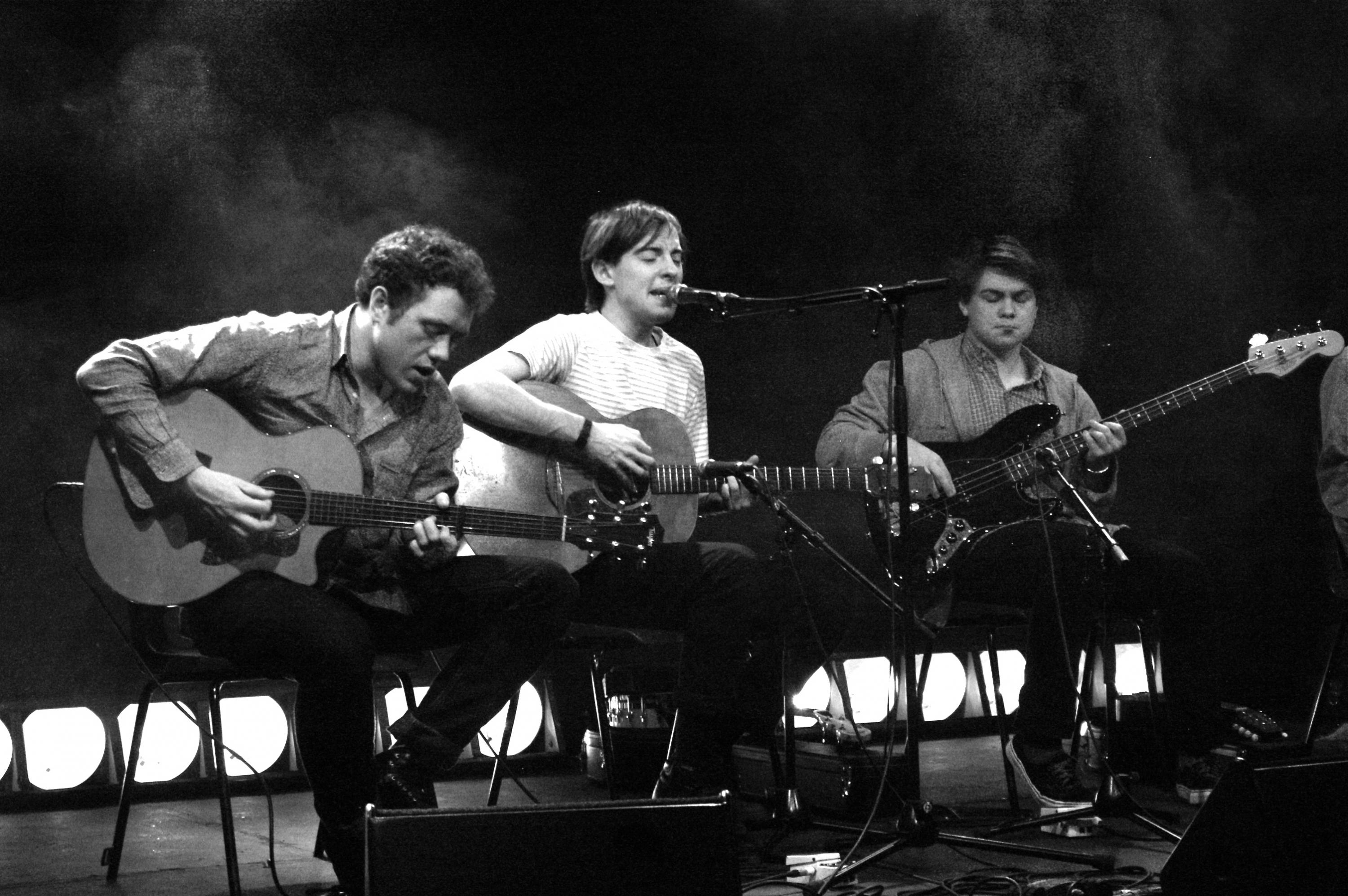 The best band to come out of Crouch End, London, Bombay Bicycle Club have continued to grow, develop and evolve since the release of the debut album, I Had The Blues But I Shook Them Loose, back in 2009 when they signalled their arrival as young teenagers. Rarely in recent years has there been a British guitar band who have the craft and ability to avoid categorization whilst uniting hundreds of thousands of fans across the globe. With an innate ear for melody and invention, the four-piece are a very welcome return to the fold just as British guitar music makes a timely renaissance. Bombay Bicycle Club will follow their recent live return at Wilderness Festival with a tour of the US in September and October, stopping in Toronto for a show at the Phoenix Concert Theatre on October 3. The band will also perform a handful of UK shows to celebrate ten years of their debut album, I Had The Blues But I Shook Them Loose. They've just announced a major UK/Ireland headline tour to coincide with the album's release that sees them returning to arenas including a London show at Alexandra Palace.
"Playing together again is such an unexpected surprise for the 4 of us and yet from the first moment we started rehearsing it felt as natural as if we'd played a show the night before.  We feel a freshness playing live and in the studio that I think can only come from having taken a step back and now we just want to play these new songs to as many people in as many countries as we can", says JackSteadman.
Being that it's been officially announced that the band with all original member, is back together, expect to hear some of the new music they're being very secretive with.
Bombay Bicycle Club are Jack Steadman (lead vocals, guitar and piano), Jamie MacColl (guitar), Suren de Saram (drums) and Ed Nash (bass). They are guitar-fronted and have experimented with different genres, including folk, electronica, world music and indie rock. No telling what's next.
Bombay Bicycle Club Live:
25th September – The Glass House, Pomona
26th September – Mayan Theater, Los Angeles
27th September – Observatory North Park, San Diego
28th September – The Fillmore, San Francisco
1st October – House Of Blues, Chicago
2nd October – St. Andrew's Hall, Detroit
3rd October – Phoenix Concert Theatre, Toronto
4th October – Royale, Boston
5th October – 9:30 Club, Washington
7th October – Brooklyn Steel, Brooklyn SOLD OUT
8th October – Brooklyn Steel, Brooklyn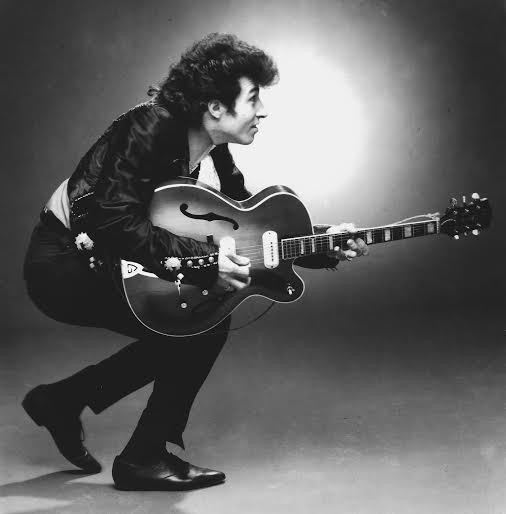 BITS'N'PIECES….It's all Toronto all the time at Blues Revival Concert Sept.20. Talking 'bout three of the most accomplished string benders to come out of that city in Paul James, Jack de Keyzer and Danny Marks. Ganging up to get the Revival on College St. seriously lit. 'Course, none of these gents need introduction but didya know…
….that Jack de Keyzer has twice won the Juno Award, Canada's highest musical honour, this year for Blues Album of the Year, and seven times received Maple Blues Awards, including for Blues Album of the Year in 2000 and the Lifetime Achievement Award in 2001. Real Blues Magazine crowned him Live Act Of The Year in 2001, and has twice named him Guitarist of the Year. Done eleven CDs and one DVD as a solo artist and as a session guitarist worked with Etta James, Otis Rush, John Hammond, Jr., Ronnie Hawkins, Duke Robillard, Robert Gordon, Willy Big Eyes Smith, Bo Diddley & Blue Rodeo.
That Paul James is straight outa Bloor/ Bathurst and been a pro muso since his teens
….is the winner of a Juno Award, multiple Toronto Music Awards, the Maple Blues Lifetime Achievement Award for Blues Music in Canada.
….was a trailblazer for the independent music scene in Canada, recording independently long before it was popular. He released his first vinyl 45 rpm original single, Joint Out Back in 1973, on his own label Lick'n'Stick Records. Proved he could be successful as an Indie artist and many others followed his lead. He probably was the first independent recording artist to play all 10 provinces in Canada, travelling in his van with his band.
….has solid links to john Hammond and Bob Dylan, was Willie de Ville's go-to guitarist…
….Bo Diddley played on James' first vinyl album, Almost Crazy……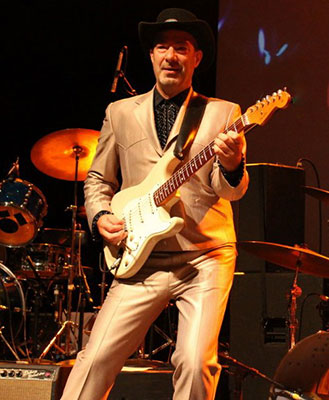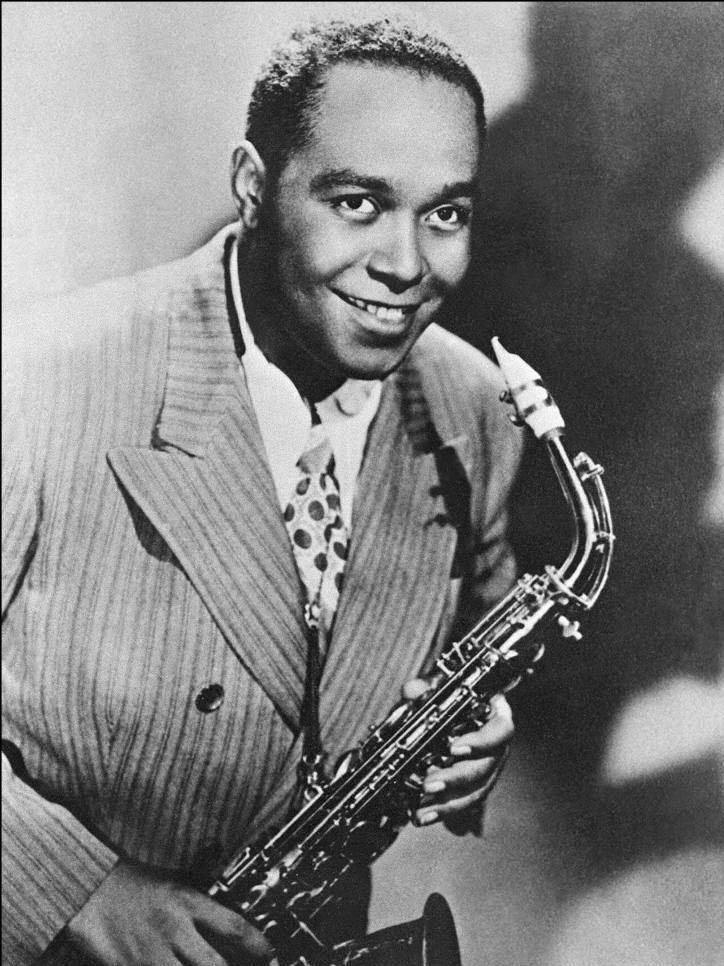 ….that Danny Marks has had one foot in the live scene, the other in radio for decades and continues doing well at both……..Marks started from the top, incredibly, his first 'real' band, the co-founded Edward Bear signed to Capitol and went on success in Canada and the US.
  …is currently the radio host of JAZZ.FM91′s Saturday night blues show, bluz.fm and current holder of the Toronto Blues Society's Blues with a Feeling Award for lifetime achievement in music and broadcast
…has released a quartet of hugely influential albums in Cities In Blue, A Friend in The Blues, Big Town Boy and Guitarchaeology….
…..citywide famous for his legendary Saturday Matinees currently at Relish on The Danforth.
Support live music. You got this.
Steppin' off to Charlie Parker and Dizzy Gillespie 'Groovin' High'.
https://www.youtube.com/watch?v=oslMFOeFoLI&list=PLOxlmz2JMSQxgKa5_mr5fZGnXBx9BbG32&index=4