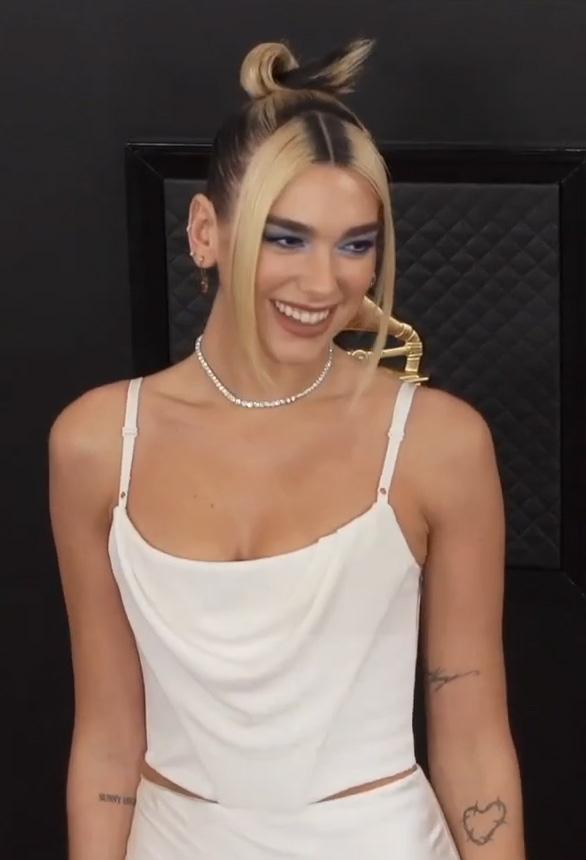 Fri Sep 11, 2020
Stepping in this week with 'Hallucinate' from Dua Lipa.
Highlighting The Sharing Place, 624 Annette Street. This non-profit compassion organization provides warm meals on a weekly basis as well as a food and clothing bank for all people regardless of faith, income, or culture. Donations of non-perishable food items or funds are always needed.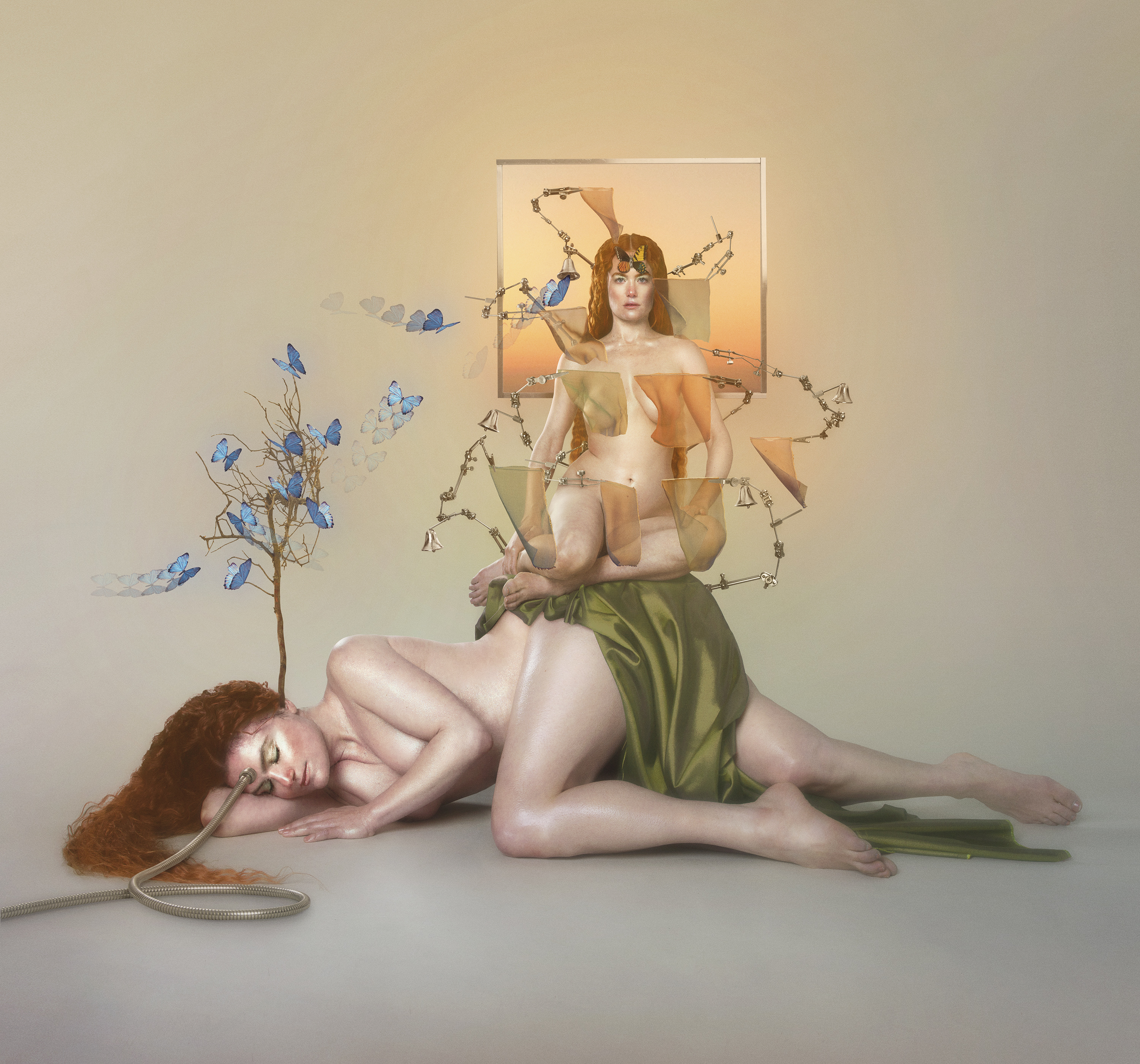 Something really diff in new single from Aussie singer/songwriter Julia Stone. 'Unreal' is her second offering for 2020 and follow up to her striking return in "Break". That's the song that signaled her big change from folkie to dark pop auteur.
Buried beneath the darkness of "Unreal" is a hidden sweetness. Beginning its journey as a synth-gilded tale of friendship, the sample-heavy, richly layered track also speaks to the experience of feeling disconnected and unseen within a relationship. "Unreal" and "Break" will feature on a greater body of work to come produced by Annie Clark (St Vincent), Thomas Bartlett and Stone herself.
Written for her close collaborator and producer Thomas Bartlett, Stone explains the track's anatomy - a dichotomy between darkness and delight. "When I'm with Thomas, I feel like myself. I don't have to hide any part of who I am because I'm all loved by him," she explains, before swiftly shifting the focus - "The song, like songs often do as they come to life, transformed, and became both about feeling real and authentic with someone and the opposite of that - the feeling when you're around certain people and it's hard to be yourself for whatever reason".
The release of "Unreal" includes a visual adaptation with award-worthy performances from Stone and Australian co-star, Damon Herriman, who most recently appeared as Charles Manson in Quentin Tarantino's Once Upon A Time In Hollywood. Shot at Sydney's Coogee Beach, the official video for "Unreal" depicts a heart-wrenching, futuristic, Hollywood-esque plot line of love, loss, memory and the power of grief.
Stone's love interest fails to accept the loss of his partner and attempt to bring her back to life in clone form. The final, moving scene of the piece shows us it's not the first time he has tried.
As eerie as it is beautiful, the video was directed by Bonnie Moir director of internationally acclaimed short films We're Not Here and Dear Michelle. Moir explains:
." "What appealed to me most about this project, aside from the opportunity to work with the magnetic and talented Julia, was the chance to explore the emotional territory of relationships, love, loss and grief through the lens of the sci-fi genre. I leapt at the opportunity to work with Julia, Damon, producer Emily Cook and cinematographer Sam Chiplin. These creative pursuits are nothing without an amazing team
Check 'Break 'here.  https://www.youtube.com/watch?v=bUjPaVuxW3o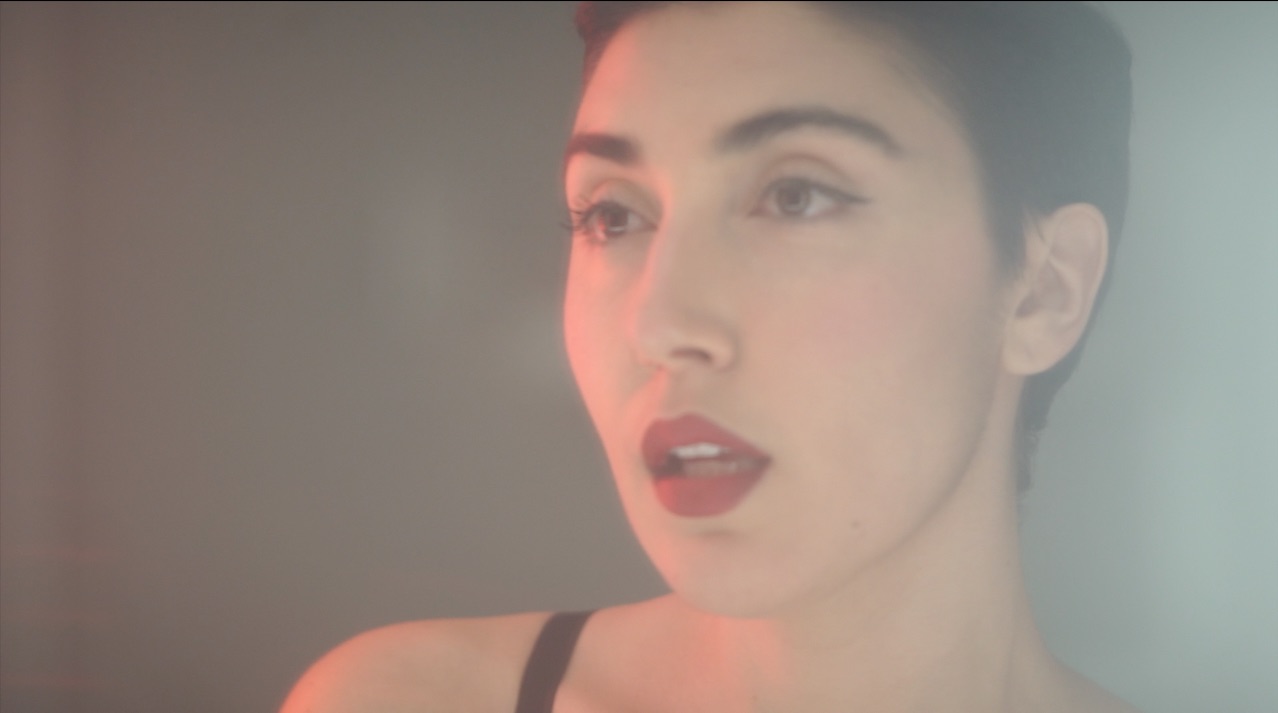 In a time where many question the meaning of purpose and value, Juno-nominated Toronto artist, STORRY, dives deeper to explore the self in 'Worth,' a new single featuring LA artist, Thurz. The song, produced by Polaris Music Prize-nominated Junia-T, who was also at the helm for her Pride Month anthem, For No One, reflects being human on all fronts with varied perspective.
Check 'Worth' here. directed by Karimah Zakia Issa.
"I wanted this song to include a male, and to express a man's perspective on this. Though we are all human and all fear aging, insignificance, loss of power, not becoming 'enough', it's not quite the same for men. So, I asked my friend Thurz, a magnificent and socially conscious artist from Inglewood, to feature on this track. I'm so blessed he agreed to participate. The infamous Junia-T produced this song as well," STORRY says. "We live in a world where new is better and what becomes old is an increasingly shorter window. Our value seems to be tied to our physical beauty (especially as women and even more so for women in the music industry). I've even had people negotiate the terms of my contract based on my age being a risk to their investment. So, trust me. This song means a lot to me. Because it's something I struggle with every time I look at my hands, every time I walk past the mirror, every time I put on a pair of jeans that just doesn't fit the same. How old am I you ask? I'm ageless, just like my music is timeless."
The above mentioned singles are from her forthcoming EP, Interlude-19, released September 5; another conceptual piece with an array of emotions and genres that take her listeners on a journey, marking a monumental transition between chapters, to be delivered as a visual album directed by STORRY's creative collaborator, Karimah Zakia Issa (who helmed STORRY's cinematic visual for Money Ain't Free).
 Catch her performing some of the new tunes live, with upcoming performances for Music Hall Hamilton's Do Well by Hamilton concert series, live streamed via Facebook on August 20 at 8:00 p.m. ET, followed by a performance at Conestoga College's Virtual Live Music Series on October 1.
STORRY is a multifaceted woman who writes and produces her music, and is intrinsically involved in all aspects of her career from designing album covers to directing award-winning music videos. Debut concept album, CH III: The Come Up, was released on February 20, 2020 to critical acclaim. She was nominated for a 2020 JUNO Award in the category of Reggae Recording of the Year (the JUNOs have yet to be awarded, due to the COVID-19 pandemic) for her song, Another Man, which was produced by reggae royalty, Sly Dunbar and Robbie Shakespeare.
Another venue going live Sundays 4-8pm with Blues On The Patio Bar at Twelve16 1603 The Queensway, Toronto https://www.facebook.com/bar1216
Reservations Advised 416-251-1216 cindy@bar1216.com
Limited Capacity, Covid-19 Health & Safety Regulations in Effect. BBQ Menu
The Downchild Blues Band has had their 2020 tour dates rescheduled to the spring of 2021.  While waiting for theatres and festivals to reopen three band members, Chuck Jackson vocals/harmonica, Mike Fitzpatrick drums and Gary Kendall bass/vocals have teamed up with ex-Fathead guitarist/vocalist, Teddy Leonard and moved into a weekly residency at the city's newest live music venue, Bar Twelve16.  Instead of presenting limited capacity indoor events the club has chosen to launch themselves into the live music scene by using their large patio.  The stage is set up outside the patio fence to allow for the required distance between musicians and audience. The Sunday afternoon blues sessions have been filled to capacity since Aug.13th.  Tables are placed far enough apart to meet social distancing requirements and there`s no dance floor.
Sun. Sept.13th Monkey Junk`s Steve Marriner will fill in for Chuck Jackson while he oversees the virtual Tim Horton`s Southside Shuffle Festival.  Chuck has been the festival's artistic director for its 22-year run.  He will be at Twelve 16 for all other Sunday presentations.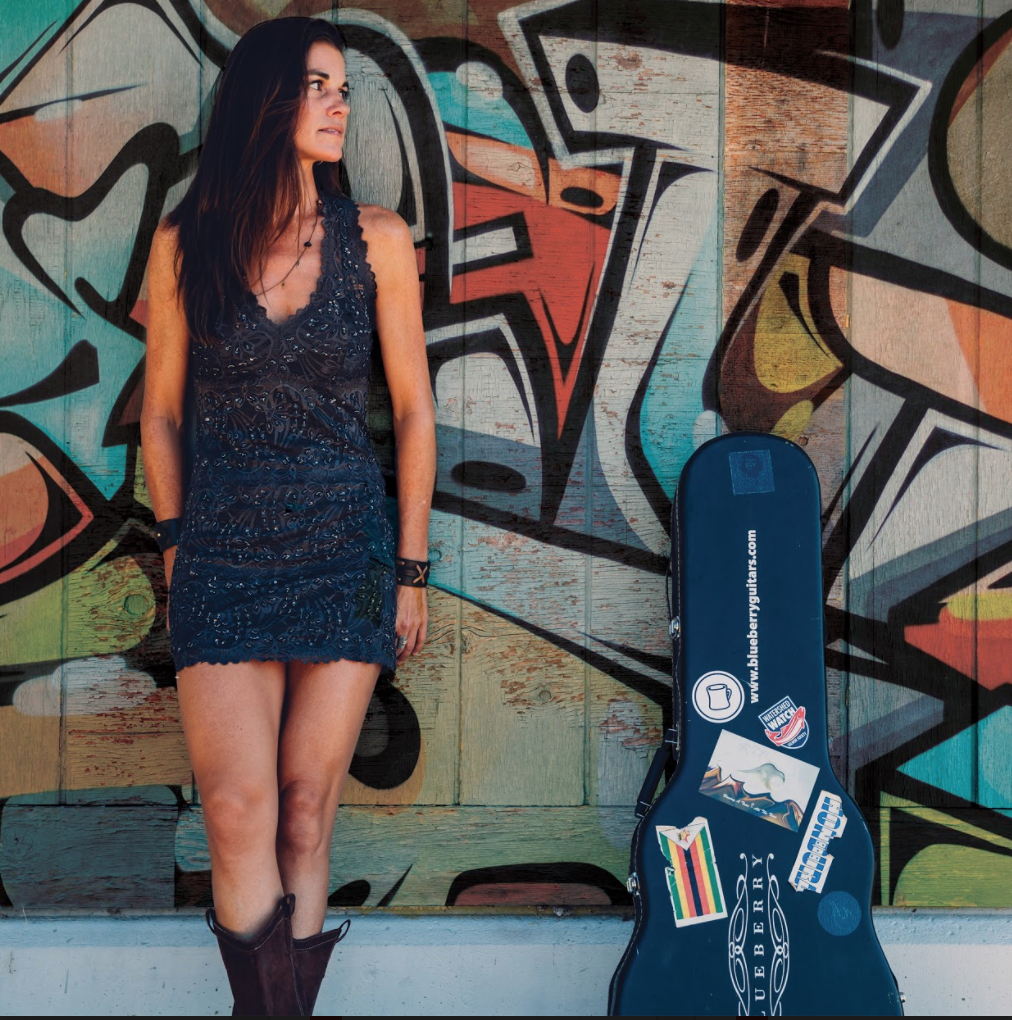 Barreling outa the Left Coast like, well, a freight train comes 'Freight Train 'the 2nd single from Vancouver musician Lola Parks' new album No Apologies, out on September 25th. 'Freight Train' is a musical shotgun blast straight to the heart, an Americana folky-blues track that warns you to check your heart at the door. The song is all about reconciliation and forgiveness, applicable both to an intimate relationship and in a wider, sociopolitical and human rights sense.
"I wrote this song when I was finally letting go of a love relationship that was over and wrong for me," says Parks. "I'd mislead myself about the person and the reality. Major self-denial. I needed to be honest with myself, let go and move forward. I think this way of thinking also works with human rights issues, especially with the Truth and Reconciliation Commission of Canada (TRC). Human rights abuses aren't 'done' or 'over' anywhere. Violations and trauma are ongoing. We need to listen, converse, listen some more, help heal and support, and work toward collective betterment, understanding, acceptance and respect."
An Indigenous Canadian musical artist, Parks is compelled to create, cultivate and share her art. Her mission is to give and be a voice for cultural and social brokerage through music and words. A 12th generation Canadian of Montagnais, Ukrainian, French and British ancestry, her heritage deeply influences her songwriting and music.
Over the past 20+ years, Lola has created a fiercely independent musical history that includes 3 studio releases, many collaborations, and performing around the globe. Her 4th studio album, No Apologies (out September 25th), features the first single 'Dreamer' and previously released track 'Hey Hey.'
'Freight Train' is available now on Spotify, Apple Music/iTunes, and other digital retailers and streaming services worldwide.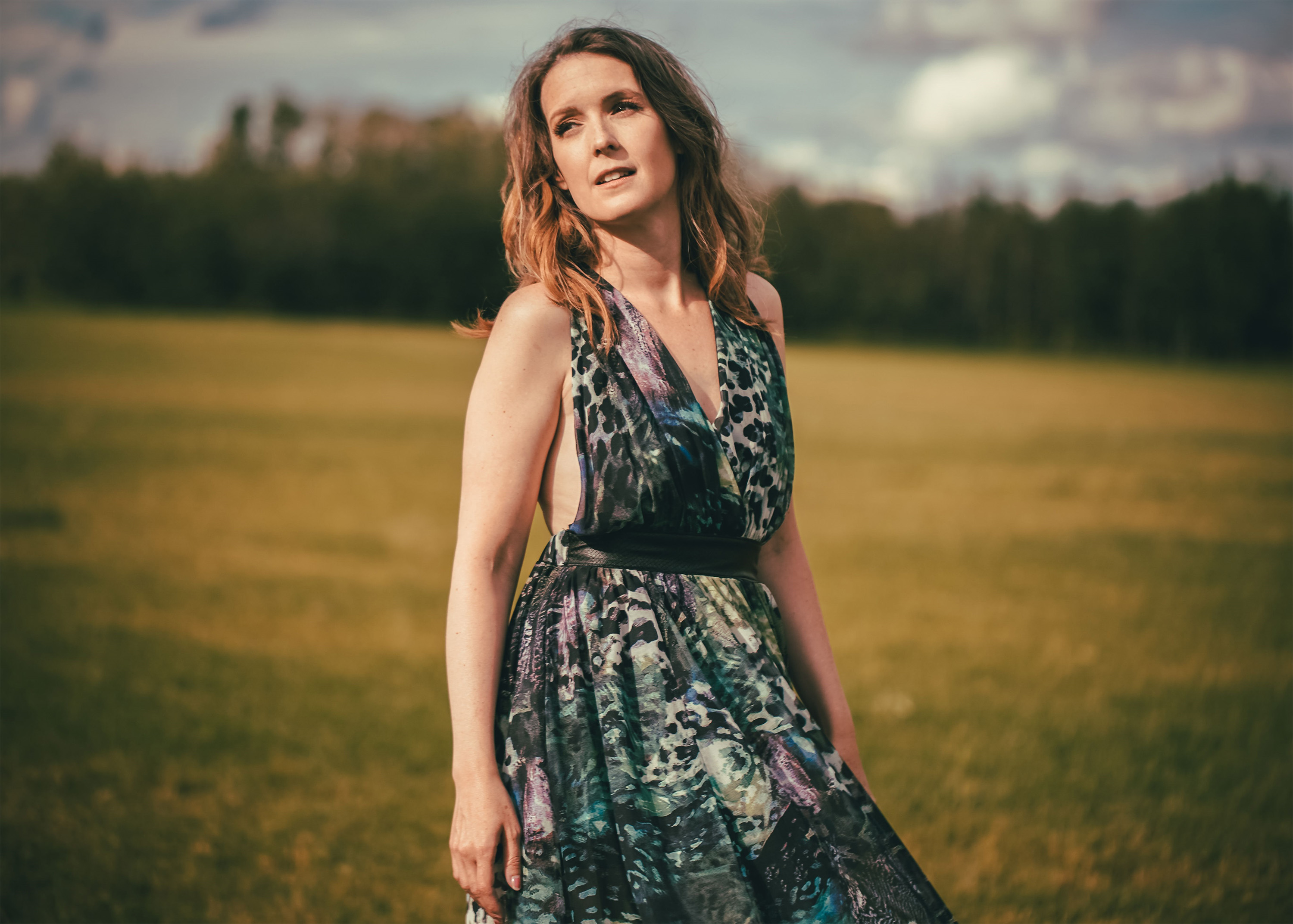 Comes another Western lady muso Andrea Nixon, who believes life and music are inseparable. The Edmonton singer/songwriter proved that on her acclaimed 2017 album Diary Of A Housewife, which spent 14 consecutive weeks on Earshot's national Folk/Roots chart.
Andrea has upped her game with a new single "Blind Spot," produced by Russell Broom (Jann Arden) and a song that will surely resonate with anyone who has struggled with finding an identity. It also serves as a timely reminder to be aware of those around us who may currently be engaged in that struggle.
As Andrea says, "'Blind Spot' asks listeners to consider their own blind spots, both when they have felt unseen and unheard, and all the diverse voices that are currently muted in popular culture."
 Using her music to effect positive change is nothing new for Andrea. Following the release of Diary Of A Housewife, she embarked on a campaign focused around the song "Waiting For Sirens" to raise awareness and donations for crisis centres across Alberta. She also sits on the board of the Alberta Country Music Association where she is a fierce advocate for more female representation within the industry.
At the heart of it all is Andrea's irresistible voice, a vehicle she uses to boldly explore the landscape of heartache, angst, joy and humour with eyes wide open and heart in hand. It's helped land her appearances at the ACMA Awards' Fan Fest, Rogers Hometown Hockey, CCMA and Canadian Music Week showcases, and opening slots for Jessica Mitchell and others.
Andrea has managed to do all of this while raising her family and handling the responsibilities that come with being an independent recording artist. It's more than a lot of people could take on, but for Andrea it's all part of her ultimate goal to spend her life connecting with others in that magical space found only under the cover of a song.
Check 'Blind Spot' here:
Now do it again.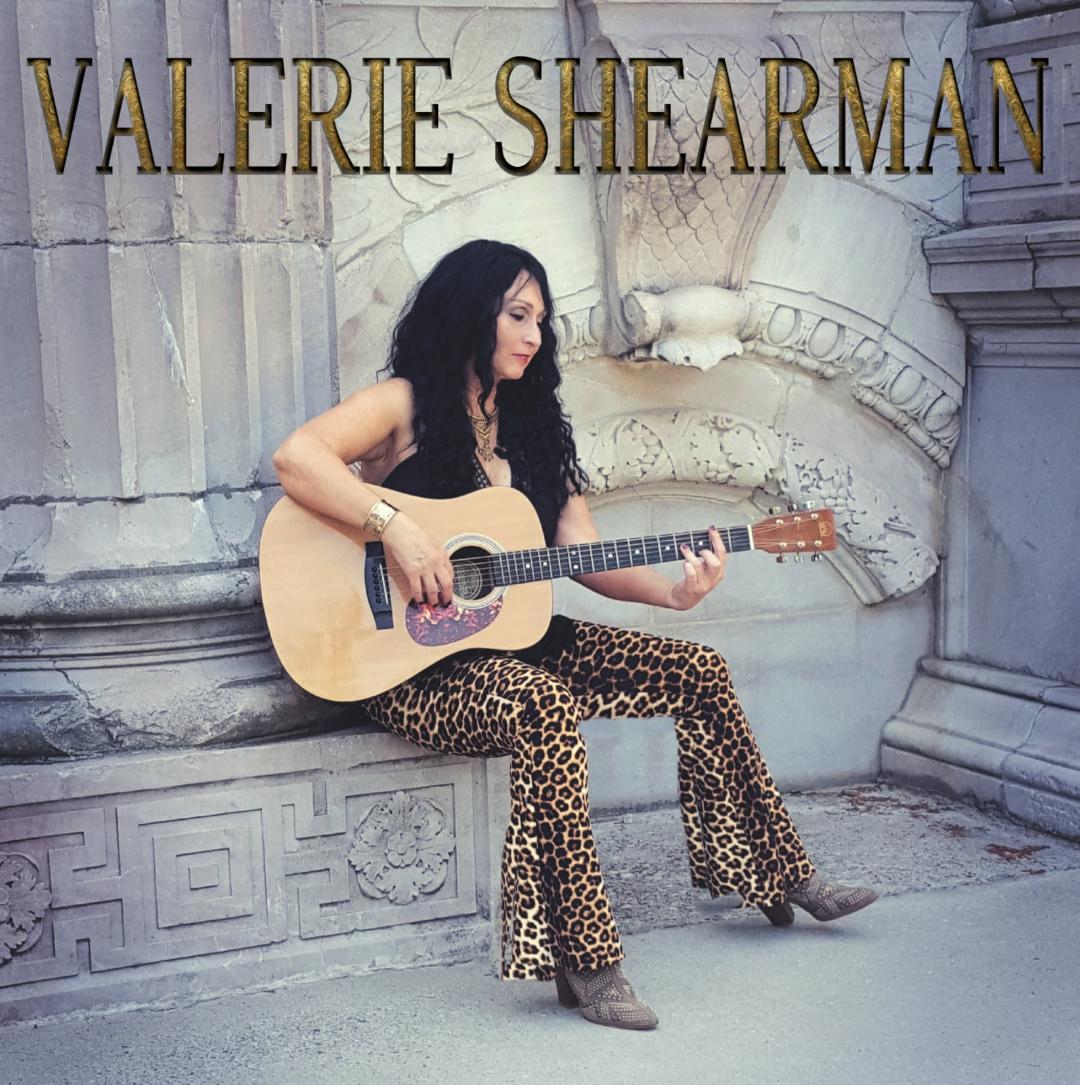 Another gripping musical moment comes from singer/songwriter Valerie Shearman's new single, "She's Everybody's Daughter."
The song title refers to her own mother's story and is relatable to so many other stories of missing women. The searing and poignant relating of her mother's tragedy is a heavy load the lady's been carrying for many years and finally decided to lay down her burden in song.
"Through the years I never forgot my mother that was missing then found. I couldn't help but hear this story over so many times in the news. I felt I had to get her story out. I felt passionate to write a song that was deep in my soul about this terrible but true fact that women go missing and sometimes never found.
That was the seed I started with 10 years ago and I finally found the courage to bring out her story, hidden for so long. I hope it brings fresh awareness to this situation where thousands of women just disappear and are never found. There must be a way to stop this ongoing tragedy."
The searing, streetwise rocker was written by Valerie Shearman, Blair Garrison and Mauro Giammarco, and performed by Valerie Shearman (vocals), Blair Garrison (bass and backup vocals), Daniel Addison (lead guitar), George Sandler on drums, backup vocals by John Johnson.
"She's Everybody's Daughter "is available from the usual digital outlets.
Listen here https://soundcloud.com/valerieshearman-1/july12-shes-everybodys-daughter-radio-24bt-2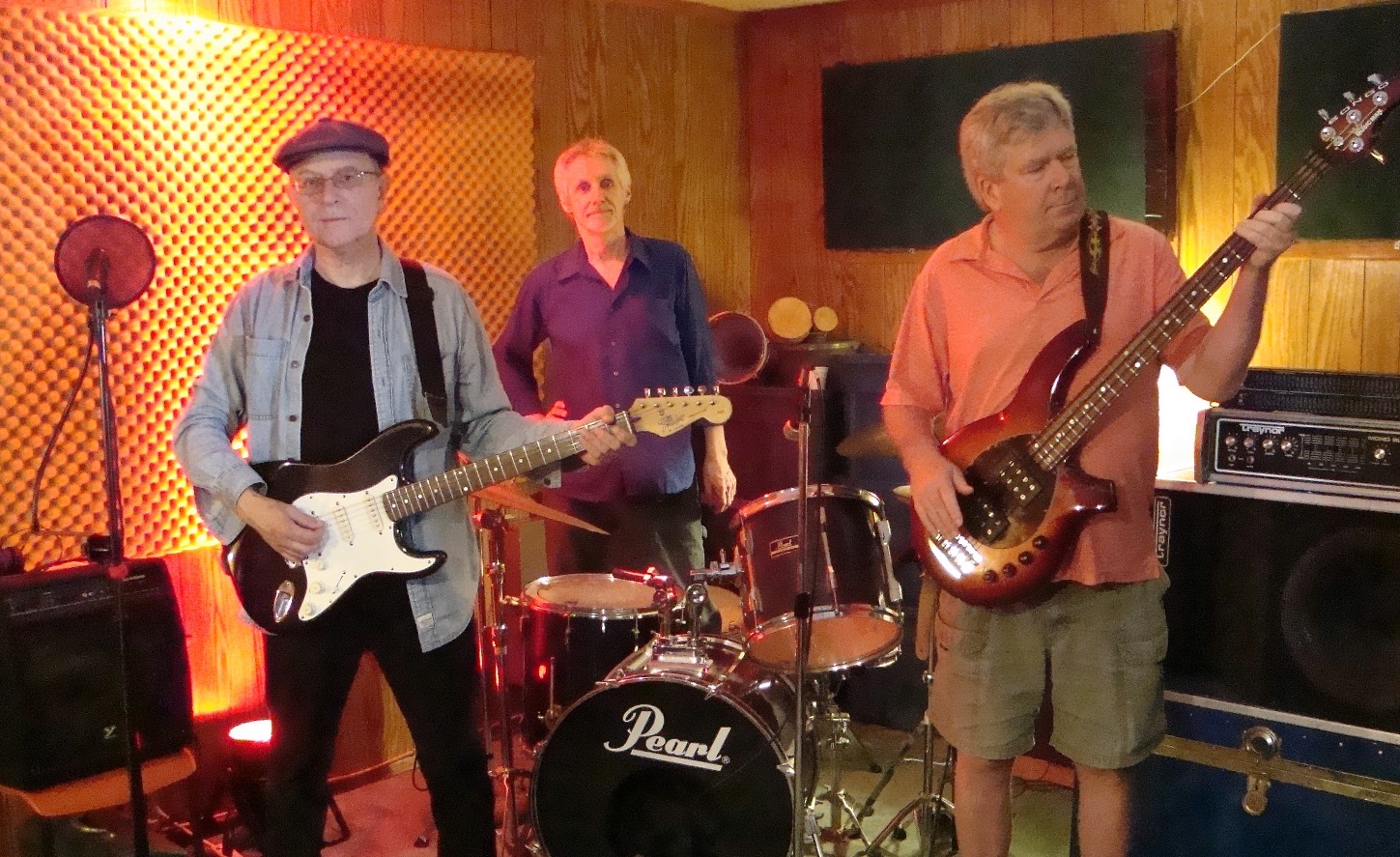 Stepping off with 'World Gone Wrong' from Alex Radeff & Donkey.
Support live music. Support your local food bank.