Fri Sep 18, 2020
This week we highlight The Caribbeaan Canadian Catholic Centre at 867 College Street. It's a member of Daily Bread Food Bank and operates a soup kitchen on Wednesdays from 9 a.m. until noon and also arranges for emergency food when necessary.
Please support your local food banks. The need is very real and getting realer with every lost job.
Three time JUNO Award nominees and Billboard charting Sultans of String are serving up their first ever Live Stream concert in their brand new studio decked out with a fun, interactive set-up for the audience. Fans from across Canada, the USA, and the UK can come together for a special live concert experience.
 "Our plans is to Zoom the show, which is a super fun way to create a community experience among our fans, since we'll all be able to see each other" says bandleader and Queen's Diamond Jubilee Medal recipient, Chris McKhool.
 Folks can tune in on Sun. Sept 27 at 3:00pm EDT (12:00 noon PST / 8:00pm in the U.K.)Tickets are $10 and can be purchased at: sidedooraccess.com/shows/9pE0zknEUT1FA9ZU9woP
This show is about an hour including audience questions at the end, and features the trimmed down trio of Chris and bandmates Kevin Laliberté (guitar) and Drew Birston (bass)!
 Check 'The Grand Bazaar' (featuring Béla Fleck & Robi Botos) off the Refuge album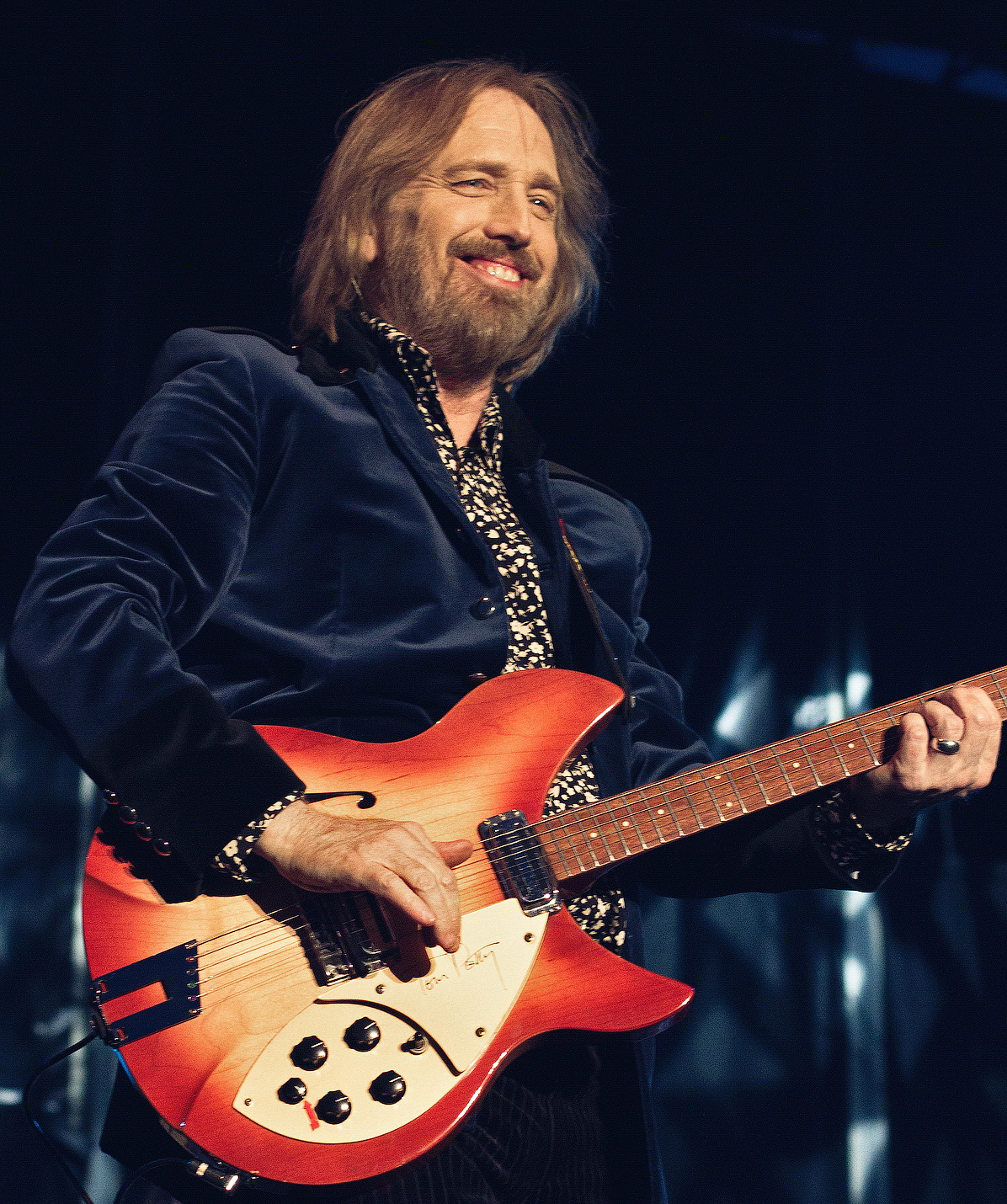 Good to know we haven't heard the last of Tom Petty. "Confusion Wheel," the first song available from Petty's long-awaited second, unreleased half of Wildflowers—a collection Tom named All The Rest—is out noe and now available with album pre-order.
"Confusion Wheel," written in 1994, eerily captures the uncertainty of 2020 as if it were written yesterday and somehow braids it with infinite hope.
One of these days my old friend
You and I won't worry no more
One of these nights it'll all wash away
And we'll wake up singing a brand-new song
We'll wake up singing a whole new song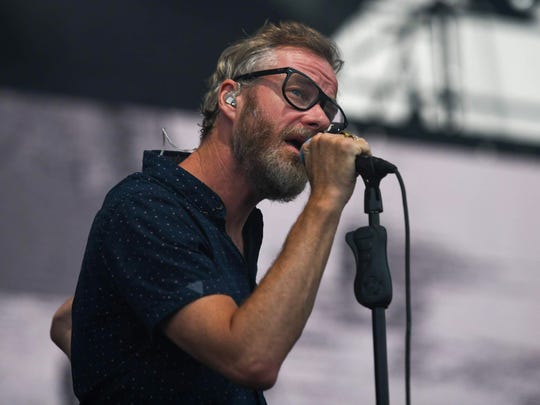 "Confusion Wheel" follows the release of "Wildflowers (Home Recording)," and "There Goes Angela (Dream Away) (Home Recording)"—which Stereogum hails as "a good enough song that it's crazy to think we're only just hearing it now"—as well as "You Don't Know How It Feels"—of which Rolling Stone notes "the late rocker fuses one of his greatest verses with one of his most beloved songs." Wildflowers & All The Rest will be released in multiple formats on October 16 via Warner Records. 
Is this the beginning of the end of The National? In anticipation of Serpentine Prison, the upcoming debut solo record from Matt Berninger, frontman of the critically acclaimed group, Berninger is premiering the new single "One More Second" alongside a lyric video.
"I wrote "One More Second" with Matt Sheehy (Lost Lander, EL VY) with the intention for it to be a kind of answer to Dolly Parton's "I Will Always Love You," or sort of the other side of that conversation," says Berninger. "I just wanted to write one of those classic, simple, desperate love songs that sound great in your car."
Check the sweet finger pickin' and NOLA brass section here
The release of Serpentine Prison has moved back by two weeks to October 16. The album, produced by famed Memphis multi-instrumentalist Booker T. Jones, will be released via Book's Records, a new imprint formed by Berninger and Jones in conjunction with Concord Records. The album features contributions from a wide array of notable artists, including Matt Barrick (The Walkmen, Jonathan Fire*Eater), Andrew Bird, Mike Brewer, Hayden Desser, Scott Devendorf (The National, LNZNDRF), Gail Ann Dorsey (David Bowie, Lenny Kravitz), Booker T. Jones, Teddy Jones, Brent Knopf (EL VY, Menomena), Ben Lanz (The National, Beirut, LNZNDRF), Walter Martin (The Walkmen, Jonathan Fire*Eater), Sean O'Brien, Mickey Raphael (Willie Nelson, Bob Dylan), Kyle Resnick (The National, Beirut), Matt Sheehy (EL VY, Lost Lander) and Harrison Whitford (Phoebe Bridgers). Additional production on the album was provided by Sean O'Brien.
About the record's origins, Berninger explains, "I sent friend and collaborator Booker T. Jones a few rough demos of originals that I had started working on with some old friends, including the songs 'Serpentine Prison' and 'Distant Axis.' Booker responded to those demos right away and encouraged me to keep writing and digging deeper into that stuff. Six months later we had twelve originals and seven covers. Everyone I had been working with on these songs came to Venice, CA, and we recorded it all in 14 days."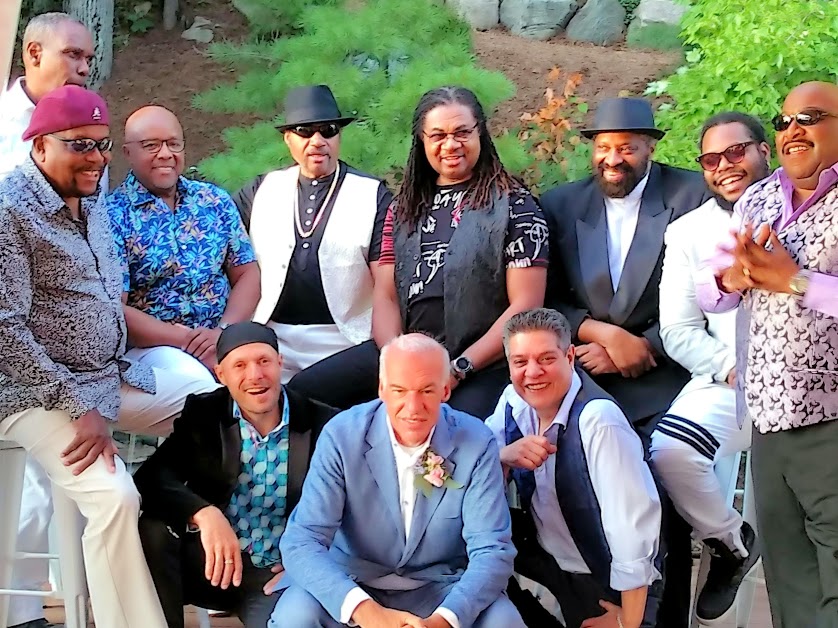 They're back and they're still all that! Canadian funk legends Crack of Dawn note the meaning of 'time' with "Tiempo," their latest single featuring the incomparable Melba Moore.
Featuring the same signature velvet-funk tones that have made them Canada's most celebrated soul act for 40 years and running, Crack of Dawn refresh and reimagine a song written years ago by lead singer Michael Dunston and Dennis Nieves.
"It's about lovers needing time to find themselves again after a tumultuous breakup," the band says about the track. "Fast forward to 2020, and things happened in Michael's life where the meaning of the lyrics really hit home; his wife was battling a few serious medical issues." It's under these renewed circumstances — along with the addition of Tony Award-winning, four-time GRAMMY nominee, TV star, first black actress to play 'Fantine' in Les Misérables on Broadway, and 11-time Billboard Top 10 charting artist, Melba Moore — that takes "Tiempo" to an unprecedented, out-of-this-world level. "It's filled with an emotional interpretation that's difficult to explain with words alone." True, dat.
Crack of Dawn were the first black band to be signed to a major label, CBS, after being discovered by Otis Redding's producer, Bob Gallo. Current album, Spotlight, features a breathtaking combination of grindingly feel funk a la "Booby Ruby," guitar and horn-led sunshine soul thanks to the eponymous "Crack of Dawn," the wah-wah drenched glory of "Somebody's Watching You," and their hugely popular and Internationally critically acclaimed single, "Ol' Skool."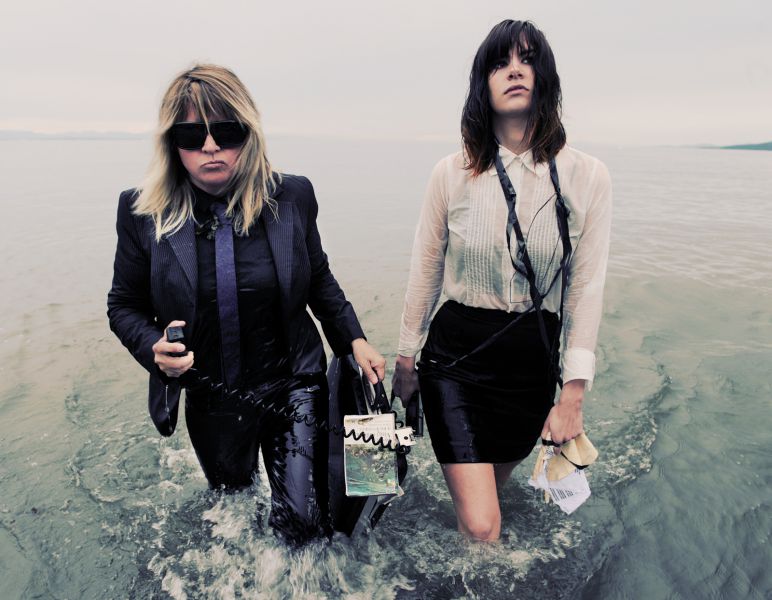 Earlier this year, Vancouver garage-rock duo The Pack A.D. broke hearts and pissed fans off by announcing their last full-length album for the foreseeable future, a collection of previously unreleased and new music entitled It Was Fun While It Lasted. Primed to go out with a bang, the band had lined up dates across the globe in support of the album as a sort of farewell-see-you-sometime-soon-but-not-too-soon tour. But as the band were getting ready to hit the road, the world shut down, borders closed and you know the rest.
Well known for their live performances and used to spending much of their time on the road, this was a real bummer for the band. To help scratch that live itch, The Pack A.D. are happy to share with fans the The Pack A.D. LIVE Volume 1 digital EP and while it's not an exact replication of the band live, it's real close. There's something electric about seeing The Pack A.D. live and realizing this massive wall of sound and fuzz comes from just two band members. All this raw power is captured on the 4-song EP which showcases live recordings of some of the band's new and unreleased songs - "Cobra Matte" "Dollhouse", "Yes I Know" and "Sirens." Will there be more Live EPs?  Well it is called Volume 1...
"Until we can be with you in person, we are releasing live tracks that you can get down to in your very own home."
Despite the challenges that 2020 has brought, the band have been able to find ways to create and connect with their fans. At the height of quarantine, the band filmed an eerie and beautiful video for the single "Give Up" Partially shot with the use of a drone and adhering to social distancing, the video showcases the unsettling beauty of a deserted Vancouver and what it's like to be so close, yet so far from those we love. Watch "Give Up"here.
'I'd shoot for the stars/But they don't shine.' With Vancouver skies obscured by the smoke from wildfires, grimly prophetic.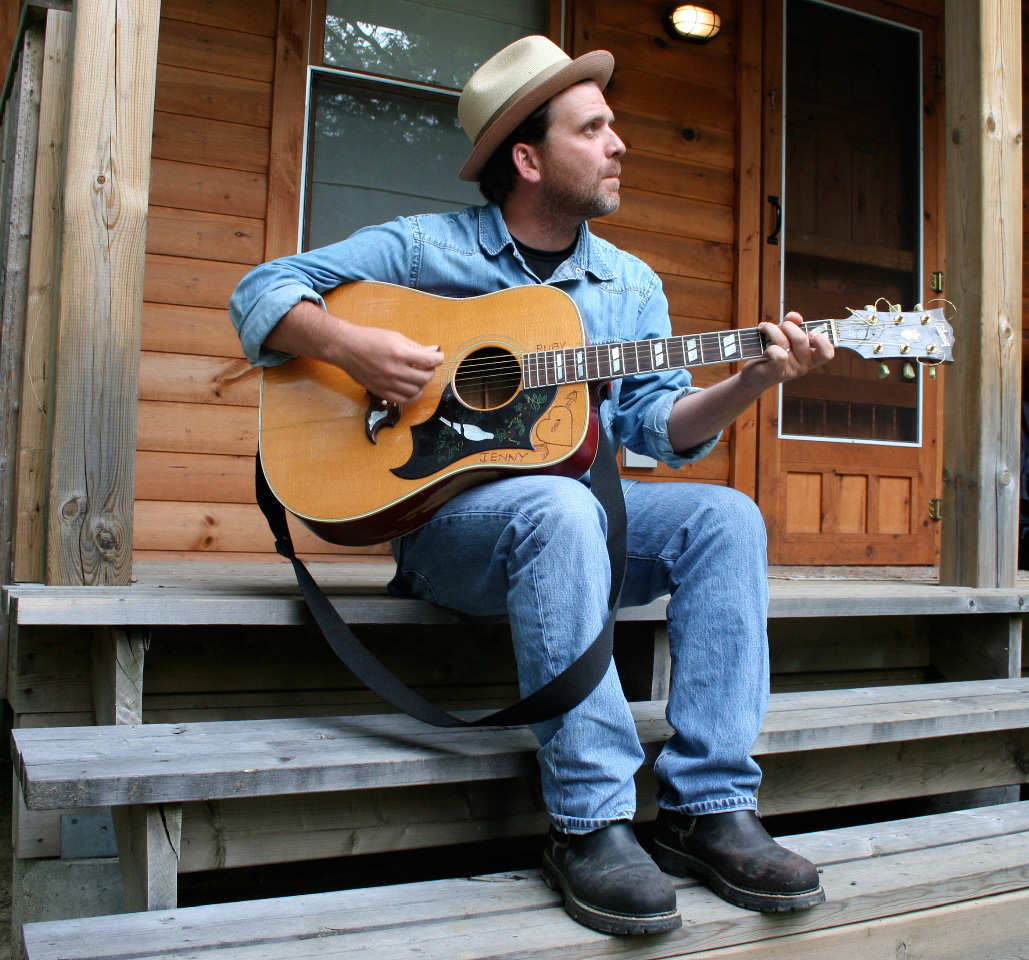 With a gritty voice and writing style more Steve Earle than Corb Lund, roots/ Canadiana talent Mike Plume is kicking up serious dust in the U.S. 'Course, since he can't capitalize by hitting the road, it's down to his current cookie  to keep the vibe alive. It's called Lonesome Stretch Of Highway,  now available on CD and vinyl, The Edmontonian  singer/songwriter is sharing the latest single from it, "It's A Long Long Way," featuring The Road Hammers, aka Jason McCoy, Clayton Bellamy and Chris Byrne. It's not a long wait for the music here
Since the initial digital release of Lonesome Stretch Of Highway in May when it debuted at #1 on CKUA's Top 30, the album has received rave reviews at such prestigious outlets as American Songwriter and Americana UK, confirming Plume's status as one of Canada's most gifted singer-songwriters.  In conjunction, Plume launched his "Easy Like Sunday Morning" weekly Facebook Live series in partnership with Side Door Access Sept. 6 at 9:00 a.m. MT, which will run until Oct. 4. More info here
sidedooraccess.com/shows/Xbrf6DetADHvB11ElJZM.
Lonesome Stretch Of Highway's nine tracks bear his distinctive stamp, with an added crackling energy that's a byproduct of hard-won experience. The album marks Plume's third collaboration with producer Marek David, and the first time they've worked together since 2001's Fools For The Radio. Lonesome Stretch Of Highway has spawned the singles "Younger Than We Are Today," "I'm Your Huckleberry" and "In God's Hands Now."
"I think with this record, patience has been the key," Plume explains. "Some of these songs were kicking around for a long time, but they just weren't ready. They just didn't feel finished at the time I wrote them. Close, but not quite. I knew they had potential, so I just kept going back to them on a regular basis. I'm glad that I kept working on them, kneading them, massaging them, because that craftsman-like mentality has, I feel, helped this album to be among the best I've made."
Having arrived on the scene in the midst of the alt-country insurgency of the early 1990s, Mike Plume and his loyal band have logged countless miles around the globe, touring with the likes of Steve Earle, The Mavericks, John Hiatt and others, while befriending legends such as Levon Helm and Stompin' Tom Connors. The lessons he's learned along the way have left an indelible mark on Lonesome Stretch Of Highway, with its songs destined to take a place among his best-loved.
 Plume has long been known for his richly detailed storytelling style and unyielding devotion to rock and roll's original spirit. That's all present on Lonesome Stretch Of Highway, powered by an earthy, uncompromising voice.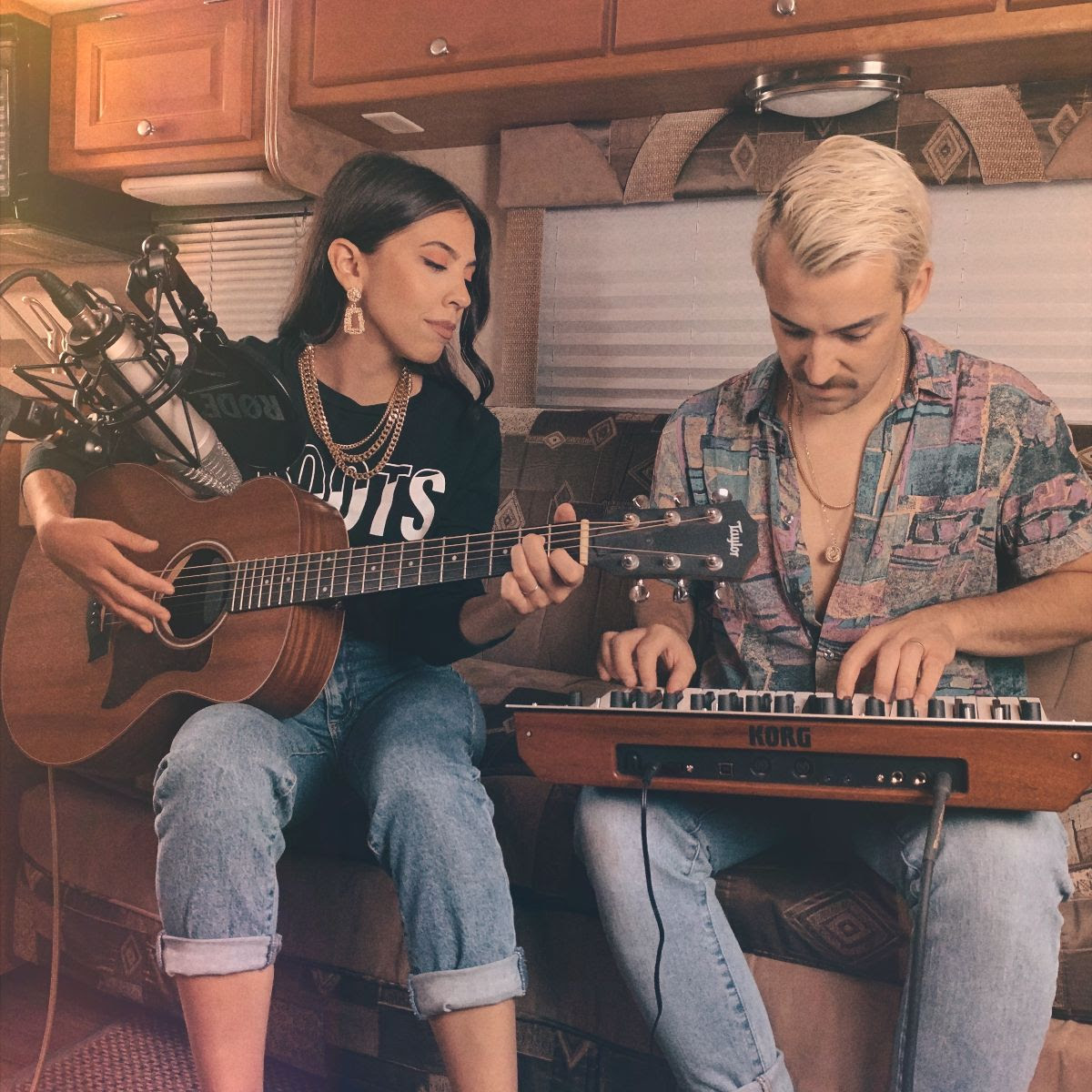 Whoa! News of a cross-Canada tour! On September 26th, Montreal duo Flara K. are heading out on a one month RV trip, "Cruiser Conversations", across Canada in support of new EP Anxious, Irrational, Fashionable, out October 2nd (Independent). Joined by their rescue dog Fred, Sam and Collin will be connecting with music communities across the country and engaging in conversations with the likes of Manitoba Music, Break Out West, Regina Folk Festival. They'll also share live performances and be joined by special guests Soul Push, The Treble, and more, all from a safe distance via their Instagram page https://www.instagram.com/flara_k/.
 "We wanted to take this opportunity to do something safe that would still allow us to explore and connect with the music community. We want to see all that Canada has to offer both scenically and creatively, all the while starting a conversation with artists around Canada to see how they're navigating this new era of the music industry."
They'll be raising funds throughout the trip for Unison Benevolent Fund, a non-profit, registered charity that provides counselling and emergency relief services to the Canadian music community.
In conjunction with the announcement, the band shares an acoustic version of their single "Patience" filmed from the RV. "This song was written about my experience with being in an unhealthy and verbally abusive workplace that led me to a very dark state of mind;" shares Sam. "Through my struggle with depression, I realized how much love, strength, and patience is really needed to get yourself out of that state of mind and find hope even when it feels impossible."
Watch 'Paitence' here
Happy trails y'all and watch out for the Nanaimo bars.
Support live music. Support food banks. The need is real.