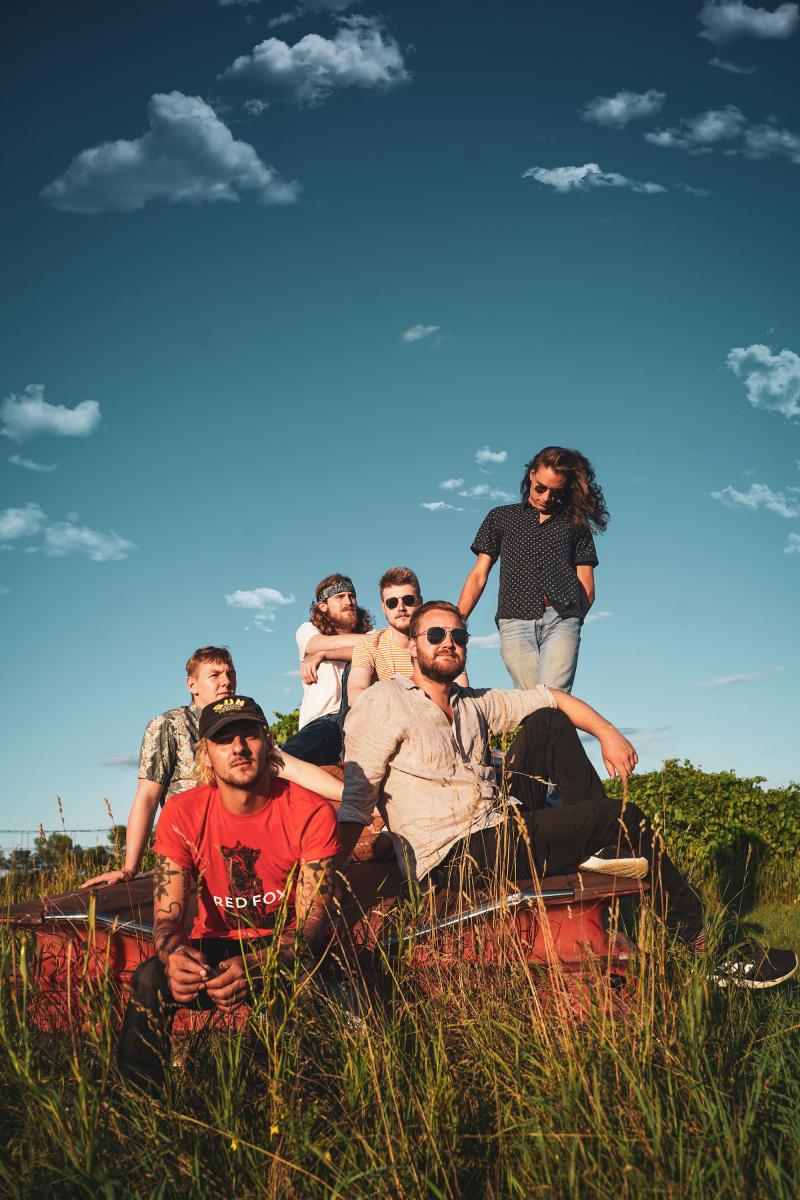 Fri Nov 27, 2020
This week we highlight North York Harvest Food Bank, 116 Industry Street, Toronto, ON, Telephone: 416-635-7771.
Email: info@northyorkharvest.com
Main Office Hours: Monday to Friday – 9 am to 5 pm
Food Drop off Hours: Monday to Friday – 9:30 am to 3 pm
Support your local food bank. The need is dire.
Kingston indie rockers The Wilderness did a slick version of turning lemons into lemonade this past summer. Instead of being upset that they can't play live shows and tour, they decided to take it to the studio and record a live EP.
The result is Live at the Bathouse, featuring live versions of select songs from their recently released album, Until Tomorrow. The EP is set for release on December 4th with the first official single 'Fire and the Wolves' out today on all digital platforms.
Watch the video here.
 Leading up to the release of Live at the Bathouse, The Wilderness have been rolling out weekly live videos of the tracks featured on the EP via their social media platforms. With 3 released so far, the videos capture the chill, creative vibe of the live recording sessions at The Bathouse studio.
"It was lovely to be at The Bathouse in the summer," says guitarist Sacha Lansky. "We'd spend the evenings hanging out on the pier, and Jonas and I would go fishing throughout the day. A stark contrast to the cold and icy months when we recorded the full album."
The Wilderness thrive as a live band and they wanted to capture that energy even though they can't play shows right now. Through the making of the Live at the Bathouse EP, the band could let the songs evolve further than their studio counterparts, and also breathe some new life into some of their more recent songs that they haven't even had the chance to perform live yet. 
"While we may not have had a live audience, performing these songs as a band allowed us to bring a live energy and reinvigorated spirit to each of them," says sax player/percussionist Nicholas Lennox.  "Some of these songs have new harmonies, others different grooves and instrumentation, all of which is part of performing for us. We loved the sound we could achieve at The Bathouse and couldn't think of any better way to showcase the growth and evolution of these songs than by performing them live at The Bathouse."
'Fire and the Wolves' is available now on Spotify, Apple Music/iTunes, and other digital retailers and streaming services worldwide. Look for Live at the Bathouse on December 4th.  For more information, please visit: https://thewildernessband.com/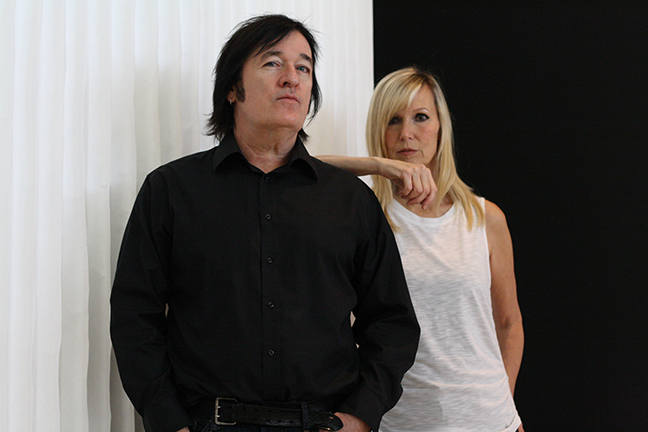 Re-energized by global events and sparked with a creative burst, enduring duo Universal Honey are out with UH EP 2020 — a six-track album with their first new material in over a decade.  In it, the couple's trademark melodic power-pop prowess is on full display — first and most notably on lead single, "Rolling Back Time."
UH principals Leslie Stanwyck (guitar, vocals), Simon Craig (guitar) open up on the album
"It feels very 'of the moment," Stanwyck offers of the song's inspiration. "With all the uncertainties and questions of 'today,' it reminds us to keep moving forward and not become complacent or accepting of those energies that fear change."
"It's about looking forward and not getting caught in the trappings of past ideals," Sinclair adds.
Joined on the recordings by fellow Canadian rock veterans Kurt Schefter (guitarist, Alannah Myles) and Don Kerr (drummer, Ron Sexsmith, Rheostatics), UH EP 2020 delivers the same distinct ear candy concoction Universal Honey has long been heralded for.
With seven albums and hundreds of tracks to their credit, UH EP 2020 marks the award-winning Platinum-selling artist's first new release in over 15 years.
"After time away, we've always been asked if we'll be doing another Universal Honey project, "Sinclair shares. "It's nice to find out we still have fans interested in our music.
Recently the pair have established their own production house and label, Honeytunes, and are in the process of mining the archives to re-release their catalogue in digital streaming format — including their 1995 debut, Magic Basement and 1996's Earth Moon Transit.
The six song UH EP 2020 and Can't Stop Thinking About Christmas (Extended Re-Release) are available now.
Check 'Rolling Back Time"
Quirk act of the week, the love child of a three-way involving Lily Frost, Jaymz B and Ron Sexsmith, the irrepressible Taylor Abrahamse.
"My debut album! With production by the Grammy-winning legend Eddie Kramer (Jimi Hendrix, KISS, Carly Simon), 11 carefully crafted original songs, and 'Credits Cafe' tracks that turn the credits into a variety show, come hear why Eddie graciously described me as a 'true artist & songwriting genius'."
 Streaming everywhere now.
Check the funkalacious 'I Won't Put Up With It' here.
Taylor is a singer/songwriter, educator, and actor - most known for his music, 'Fangbone!', 'The Stanley Dynamic', and 'Doc'. Once a finalist on Canadian Idol, Taylor has performed across Ontario & writes, produces and performs songs that garner millions of views for Youtube's 'Super Planet Dolan'. Taylor also wrote the music & lyrics for 'The Beaver Den: A New Canadian Musical', has written for CBC, and hit artists including Danny Fernandes & Peter Driemanis (of July Talk).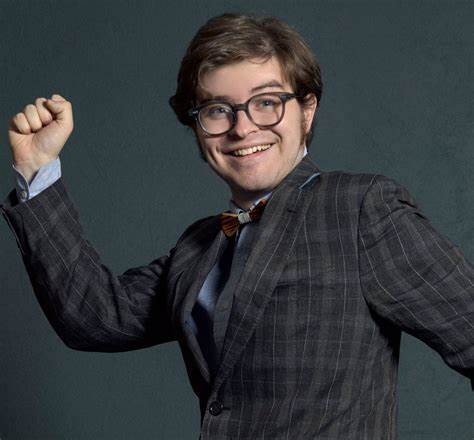 A section contributor to the Amazon #1 best-selling book 'The Song Creation Formula', Taylor also co-leads the acclaimed 'Song Creation Workshop' with Signe Miranda, and is half the duo Taylor & Bryn.
The Eddie Kramer produced The Debut Album has songs like Fall, Endless Heaven, the whimsical If I was a women and the anthemic I Won't Put Up With It, , signalling Taylor has struck gold somewhere in the funky Neil young/ randy \Newman mountains. While the collection has a foothold in the golden era of song writing, the subject matter and the way it's assiduously handled anchor it firmly in the now. A standout debut from a talent that has arrived.
With versatile songs and a compelling voice, Prairie-raised, now Toronto-based Colleen Brown is a multi-instrumentalist singer-songwriter who effortlessly weaves elements of folk, roots, Americana, and pop into a sublime, striking blend. Her new album Isolation Songs brings her varied skills into the spotlight once more.  The album includes a Christmas original co-written with Newfoundland's Pete Casey (Side Hustle) called "What Do you Want For Christmas" just in time for the holidays. Isolation Songs is out now and available on all major platforms.
 On March 13, 2020, Brown was in the middle of a tour, backing up Sarah Slean and Hawksley Workman, when the shows were COVID-19ed. Brown's reaction was to write and demo songs as much as possible, in order to keep herself occupied and feel productive. A friend challenged Brown to write on a different theme each week, which led to her new album Isolation Songs.
The resulting collection of songs reflect on living life in isolation during these precarious and unprecedented times, not just as an artist, but as a human being. Ranging from the romantic but wry "It's The End Of The World (Again)" – which rides the waves of a percolating drumbeat and lush orchestration, with whitecaps of a sparkling omnichord strum layered on top – to the heartfelt and frank "Good Life," the album even ends with a seasonal tune, "What Do You Want For Christmas," to lead us into the winter season.
Brown has opened for household names like Randy Newman, Jim Cuddy, Rufus Wainwright, Whitehorse, Kathleen Edwards, and Sarah Harmer, and is a fixture on the Canadian folk festival circuit both solo and with Major Love.
It's The End Of The World (Again)
Grammy Award-winning musician, composer and producer Larnell Lewis, best known for playing drums for the Brooklyn-based jazz fusion band Snarky Puppy, has dropped new album Relive the Moment. Relive the Moment is Lewis' reimagination of his 2018 debut album In the Moment. While In the Moment showcased Lewis' aptitude as a composer, Relive the Moment highlights his mastery as a drummer. On Relive the Moment, Lewis reinterprets six compositions from In the Moment, with new live drum recordings. The album also includes one new track, The Forgotten Ones, which is an emotional open solo paying tribute to Lewis' ancestral lineage. The Toronto-based drummer has toured with a wide number of music icons and best-selling musicians including Gregory Porter, Pat Metheny, Etienne Charles, Benny Golson, Lalah Hathaway, John Scofield, Lisa Fisher, Kurt Elling, Gary Burton, and many more.
His vast talents not just as a musician, but also producer, landed him the opportunity to act as Musical Director during the Toronto International Film Festival's premiere of the critically-acclaimed documentary about Quincy Jones, "Quincy", (directed by Rashida Jones & Al Hicks), where he led performances from Chaka Khan, Mark Ronson, and Yebba Smith. On his new album, Lewis stretches out his artistic wings. "For this album, I took the opportunity to reimagine six compositions from my debut album by recording new live drum performances. The closing track, The Forgotten Ones, is new to this collection of songs and pays tribute to my ancestral lineage. I truly love telling stories through music, especially when it means that I get to relive my moments from a place of wisdom and celebration. With this album, I hope you too are able to reflect on your own defining moments and cherish those memories."
"The Forgotten Ones" here.
BITS'N'PIECES Nothing says Christmas like a Keith Richards album. The December 15th, 1988 live recording of his show with the X-Pensive Winos has been reissued as a limited edition box set. Live at the Hollywood Palladium is out now and it's a party.
The X-Pensive Winos included guitarist Waddy Wachtel (Everly Brothers, Fleetwood Mac, Linda Ronstadt, Stevie Nicks), Richards' long-time collaborator, drummer Steve Jordan, bassist Charley Drayton, Rolling Stones collaborator and keyboard player Ivan Neville, singer Sarah Dash, and long-time Rolling Stones sideman, late saxophonist Bobby Keys. Their live set featured performances of Stones songs, such as "Happy" and "Connection," alongside Richards' solo tracks, including "Take It So Hard" and "Make No Mistake."
The remastered reissue will be available in multiple formats — as a box set, CD, two-LP vinyl and digitally. The box set and digital releases will house three previously unreleased tracks, "Little T&A," "You Don't Move Me" and the Lennon-McCartney penned hit, "I Wanna Be Your Man." The box set also comes with a DVD and reproductions of archival material from the tour.
Check out'Take It So Hard' here: https://www.youtube.com/watch?v=vbaiQ00gywI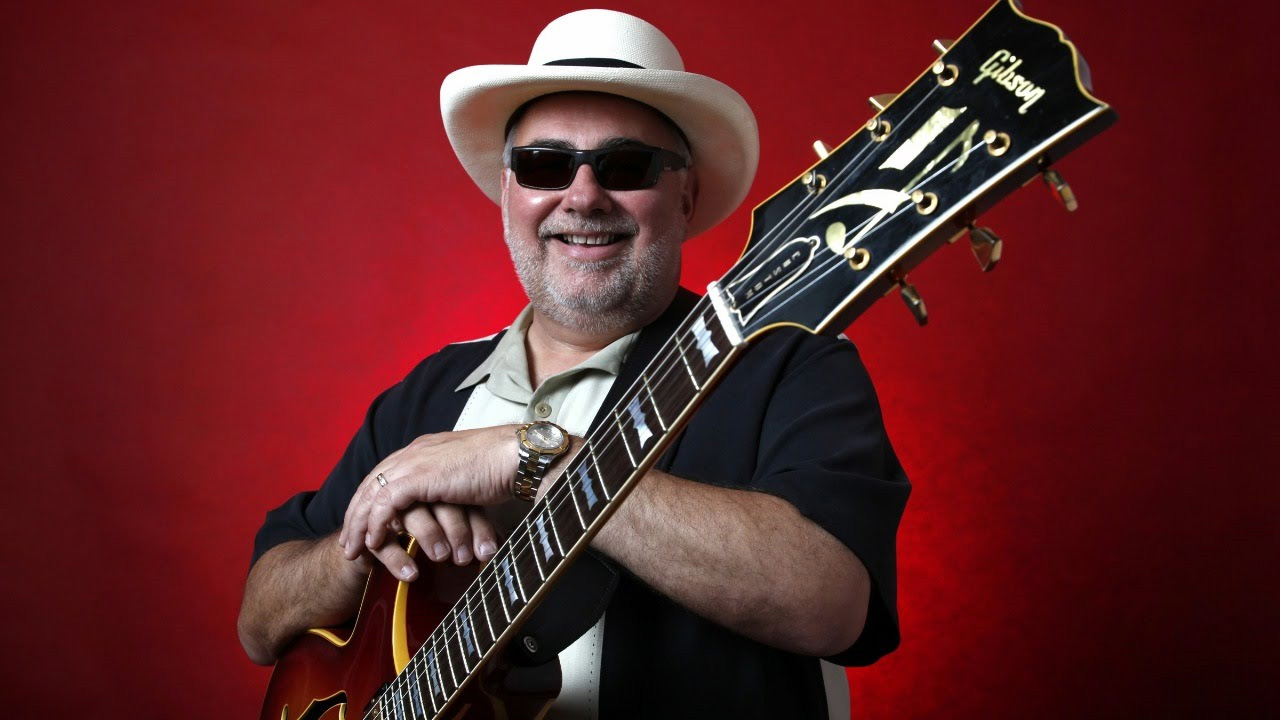 Blues gentleman Duke Robillard has defined himself as not merely a great artist, but also a true historian, scholar and curator , adept at electric and acoustic blues, jazz, jump, swing, ballads and standards. Grammy-nominated and a five-time winner of the Blues Award, over his 50 plus year career Duke has been a prolific songwriter and is considered a blues guitar master. You can taste all of this on current album Blues Bash.
Robillard continues to be a sought after side-man and featured guest. He offers that his concept for this album was to make a straight vintage style blues album: danceable rhythms, no hook-laden songs… basically a blues party album. As always, the music is impeccable, classy and powerful. Two stellar horn sections, searing guitar and organ solos, boogie woogie piano and guest vocalists Chris Cote and Michelle Willson. Duke is in his element, displaying his authority, passion and virtuosity. Blues Bash the kind of album that made so many blues fans fall in love with Duke's music, a career highlight from one of the best there is
Be a part of the 8th GivingTuesday movement on December 1st, 2020! After Black Friday and Cyber Monday, join the movement dedicated to giving – GivingTuesday.
This #GivingTuesday, we're asking you for a little bit of time and your voice. Join us by creating a Facebook fundraiser on behalf of the Unison Benevolent Fund and share it with your friends and family. ⁠
 Thanks for being a #UnisonHero and choosing to fundraise for us!
One of the easiest and most effective ways of fundraising is online. Simply visit www.facebook.com/fundraisers, click 'look for a non-profit', type in Unison Benevolent Fund, and watch the donations flood in. Be sure to tag us in your posts and we will like and share!
Go one step further and share the fundraiser with your entire network! Utilize the power of social media to bring awareness of why the Unison Benevolent Fund's programs deserve support, and connect them to your passion for music and mental health. The more we raise awareness of Unison's programs, the more lives we can save. 
Your page comes with a basic template that you can fill out, but we encourage you to add flair and to make it your own! Be sure to shout it from the rooftops that you're fundraising for the Unison Benevolent Fund and why it matters to you.
Support the music. Support your local food bank. Be kind with one another.