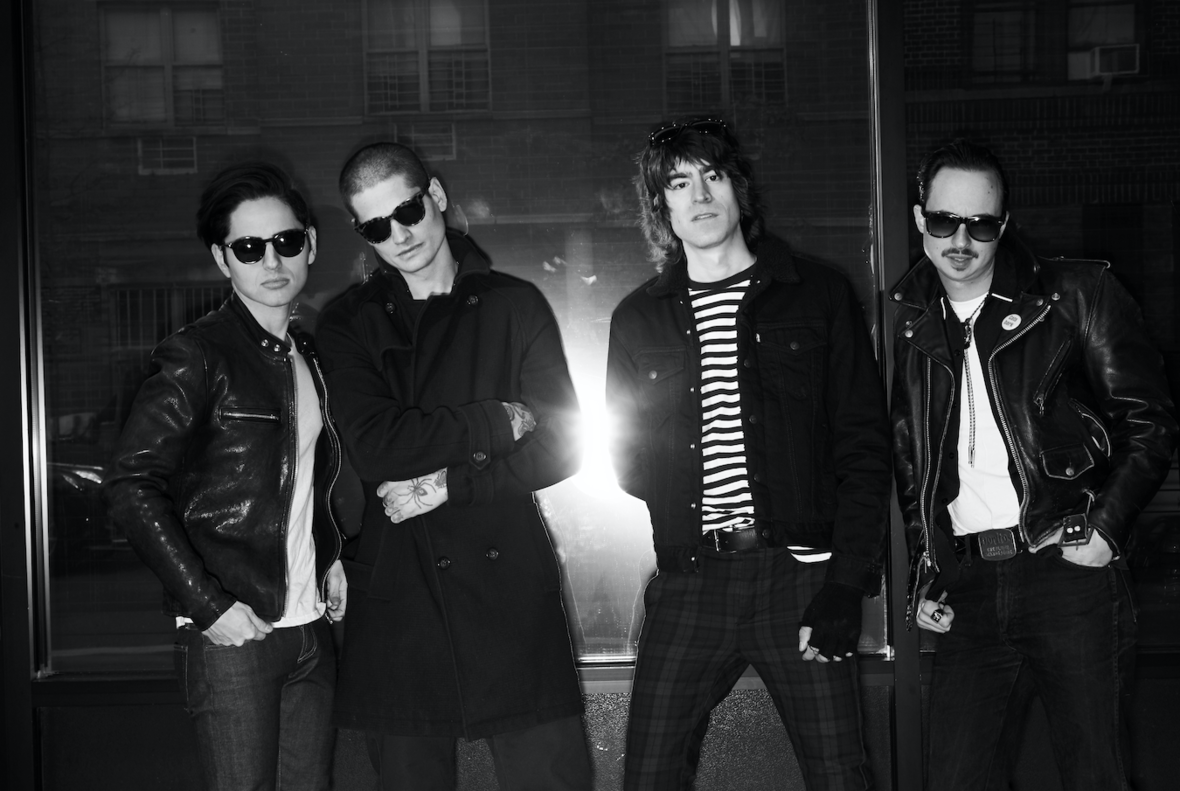 Fri Apr 03, 2020
Need a getup and shakedown start The Sensations 'Let Me In'
NYC punk/rock 'n' roll band WyldLife, and it's so nice to hear there are still such things, have debuted "Automatic" the current single off upcoming fourth album 'Year Of The Snake', which will be released on April 17 via Steven Van Zandt's Wicked Cool Records.
The track was both inspired by The Jesus and Mary Chain and named after one of their albums and features harmony vocals by friend of the band Sasha Cibic, the first woman to guest on a WyldLife song.
Singer Dave Feldman explains: "This song is for my friend Therese, who works for a florist and who also shares a huge love for the Jesus and Mary Chain. I also happened to work there every Valentine's Day for five years or so delivering flowers. But this one is about her love life's trials and tribulations. My close friend Sasha Cibic lent her voice on the chorus. I love them both so much.I feel like we are of the biggest outlier band of our time,"
Check "Automatic" here:
Stuffed with catchy riffs and choruses, charmingly specific lyrics and a palpable love of '70s punk, glam and power pop, Year Of The Snake is the follow-up to Out On Your Block. That 2017 release, featuring their breakthrough hit "Contraband," made the upper half of the CMJ and NACC college radio charts and was hailed by Thrasher as "Rock 'n' Roll that makes your heart beat faster and your fists scream."
All 11 songs on the retro-fueled new album were co-written by Feldman with guitarist SamAllen. The two are "the Mick and Keef of the band" as bassist Spencer Alexander puts it. Dave and Sam have been friends since age 11 and have been writing songs together for nearly two decades.
"A lot of times, I'll have a melody in my head, usually with lyrics, and I'll just have to sing the thing out to Sam since I can't play guitar to save my life," says Dave. "I'll be frantically trying to explain, 'It should sound like this Stooges song, but with this Oasis song for the drums and this bass line like The Rezillos or whatever. Sam will transform it into something that's close to what I meant but even better."
"There may be listeners who think there's a bit more negative energy or anger on Year Of The Snake, but there's always been a hard truth to our songs. Topics include paranoia, anxiety, bad relationships with others, bad relationships with self, hustling in every sense of the word…but it's not all good news! I guess the overarching theme is: 'It's 2020. Life is obviously fucked, nothing matters whatsoever, let's party about it.'"
The album kicks off with "Deathbed," in which Dave laments about "Joey and Bowie and littleold me," referencing departed heroes Joey Ramone and David Bowie. He explains: "Death seems like the easiest, fastest way to make your mark, like a cheat code to notoriety. There's always been a fear in my head: 'Will people remember you? Will they remember WyldLife?' I hope someday I die with a bit of certainty that the answer is 'yes.'"
While packed with upbeat rockers in the classic three-minute mold, the album does find the band showing off some new tricks. Barrier-breaking album closer "The Falcon" is an epic five-minute cocaine bender with ominous overtones, complete with tubular bells and intense vocalising from Feldman...
The blistering "Neon Nightmare" was the first Snake track to see the light of the day when released as a single in late 2019, "Kiss And Tell" is the band's first single of 2020, with a typically madcap music video on the way. Both "Automatic" and the irreverent French travelogue "Sacré Bleu" are also slated for airplay.
Recorded in late 2019 at Renegade Studios, NYC, home base of Wicked Cool head Stevie VanZandt, the album was produced by Sam with Geoff Sanoff, the engineer known for his work with Bruce Springsteen, Fountains Of Wayne, Dashboard Confessional and others.Everybody was getting pumped for the requisite tour and then, you know….Joining Feldman, Allen and Alexander in the WyldLife lineup is drummer Stevie Dios.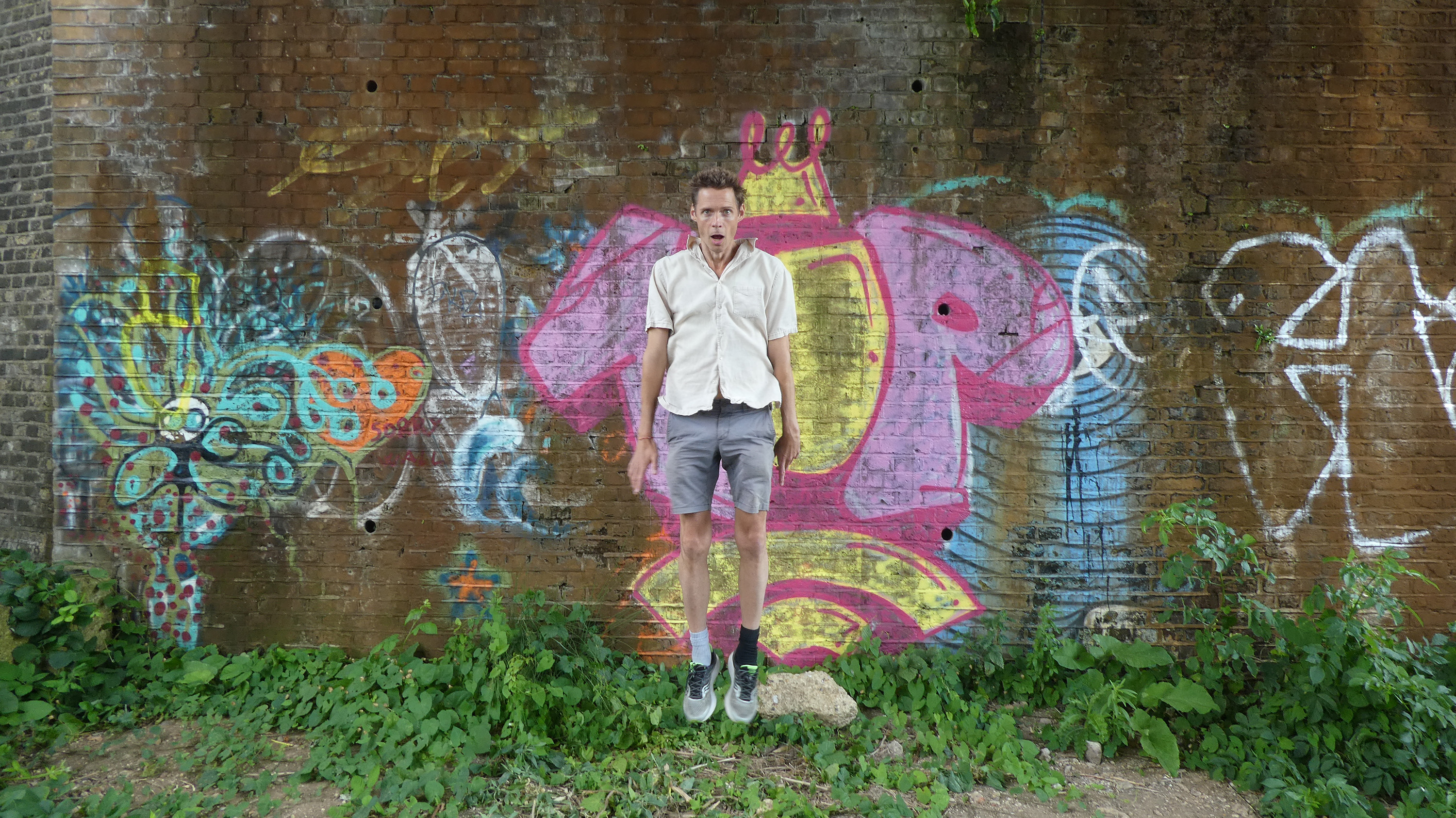 Here's a new Plague Music single from Canadian folk and dance pop artist Jont, in whichheand a whole load of his followers are encouraging us that "all of us together can change the way the world works."
So goes the call to action in his new single, "I Think It Could Be Possible" whose life-affirming video is a collaboration with his fans, a whole load of whom have filmed themselves at home doing cover versions of this timely, positive anthem.
"We are all going through a seriously challenging time right now. But music is a great way to bring us together...singing what you are feeling and expressing your truth is powerful medicine." says the Halifax, Nova Scotia-based singer-songwriter, "So, seeing that a lot of people are sat around at home and many are looking for fun things to do - I've started this thing I'm calling The Possible Challenge, inviting people to film themselves doing their own version of the song. We've already had enough great versions sent in to make one really fun video. As we go throughthe new ones that have been sent in, we'll continue to make more compilations of people's beautiful lockdown performances and our song shall be heard on the global balcony!"
Jont's made it all very easy to do. Everything you need to know - namely the chords and the free download of the song are all at The Possible Challenge webpage: https://jontnet.com/i-think-it-could-be-possible where you can also see a lyric video of the song and even download an instrumental to sing along to in case "your voice is your only instrument".
"I Think It Could Be Possible" is the first single from Jont's forthcoming — and eleventh — album, Thank You For The Medicine. The release features contributions from a bevy of Jont's talented and musically inclined friends from around the world, including GRAMMY Award-winning mix engineer Mark Lawson.
While the album was written following Jont's own time of turmoil and triumph — from pausing his globetrotting life after connecting with his young daughter, to his father's passing, to a series of transformative meditation/Vipassana retreats — Jont considers "I Think It Could Be Possible" a mindfully poignant offering to his audience right now, given the current viral outbreak.
"Perhaps this is the sort of record the world needs right now," he had considered, even before the global onset of coronavirus. "Never before has the world's conversation been as aware and tuned into issues of healing, trauma, and the power of the human heart as it is now.
"Full of exultant, sensuous, and playful music, these songs speak to us evocatively and precisely about the journey from being mired in pain to being suffused with relief."
"I Think It Could Be Possible" is available now.
About Plague Music. That's my tern for what Sin City Boys guru Kevin Jollimore describes as 'art of the moment.' Art that one way or another, engages with the existential issues of its time.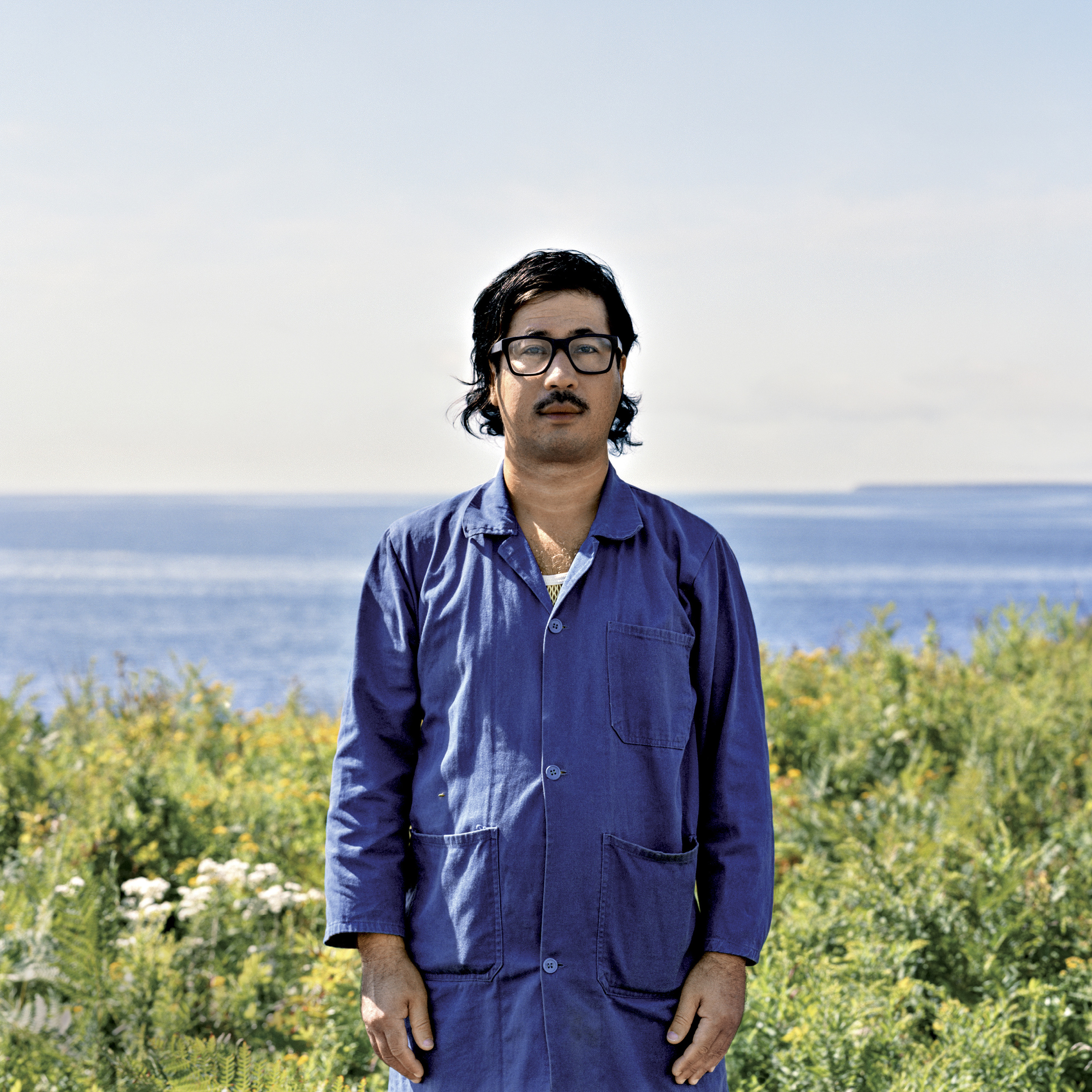 Over at the open air niche market, Mister Nobu (the solo project of Nobu Adilman, co-founder/director of Toronto's Choir! Choir! Choir!) is celebrating the release of his full-length record TAVIE. He'll play songs solo, unbox the vinyl, play clips from the record, answer every burning question you've ever wanted to ask and offer everyone virtual gyoza!
You can watch the live stream on the Choir! Choir! Choir! Facebook page (like the page and you'll get notified when the stream starts). Or, audiences can join in on Mister Nobu's Instagram.
TAVIE features twelve songs that mark the highs and lows of a relationship slowly falling apart. It's kind of a happy/sad thing that'll appeal to people okay with having feelings. TAVIE was produced by Rob Benvie (Thrush Hermit, Bankruptcy), mixed by Byron Kent Wong, mastered by Noah Mintz and is out on Arts & Crafts.
Mister Nobu is also sharing the lyric video by Nick Sewell for the album track "Falling Down" featuring "getaways to Tuscany from many moons ago", says Nobu. "A nostalgic look back to a world that will never be the same. We are all falling down. "
The album is "mostly about connection," says Adilman. "From my TV work to music stuff, I generally like to explore human interaction by throwing everyone into weird and collaborative creative environments. Music has a beautiful way of pulling people's guards down, and cutting through lots of emotional red tape quickly. Music helps me process my emotions, my life, and, if I can get it down in a song, then I feel more resolved."
Nobu Adilman is one of the two founding members of Choir! Choir! Choir!, the international phenomenon that has collaborated with David Byrne, Patti Smith (twice!), Stewart Copeland, Rufus Wainwright, Brandi Carlile, and more. They've racked up millions of views on YouTube, sung for Lionel Richie on American Idol, been the subject of a half-hour PBS All Arts special for their 2019 performance at the 9/11 Memorial & Museum, and performed at Carnegie Hall and Radio City Music Hall. Even Rick Astley dropped by their Toronto weekly to RickRoll a sold-out crowd! And, most recently, held a gig at the border between Mexico and the US, withNobu leading a group of singers from a stage in Tijuana, and his partner, on the other side of the wall, in San Diego. In the early 2000s Mister Nobu released his first solo album, the Zappaesque C'mon Wid Your C'mon, which is well worth seeking out.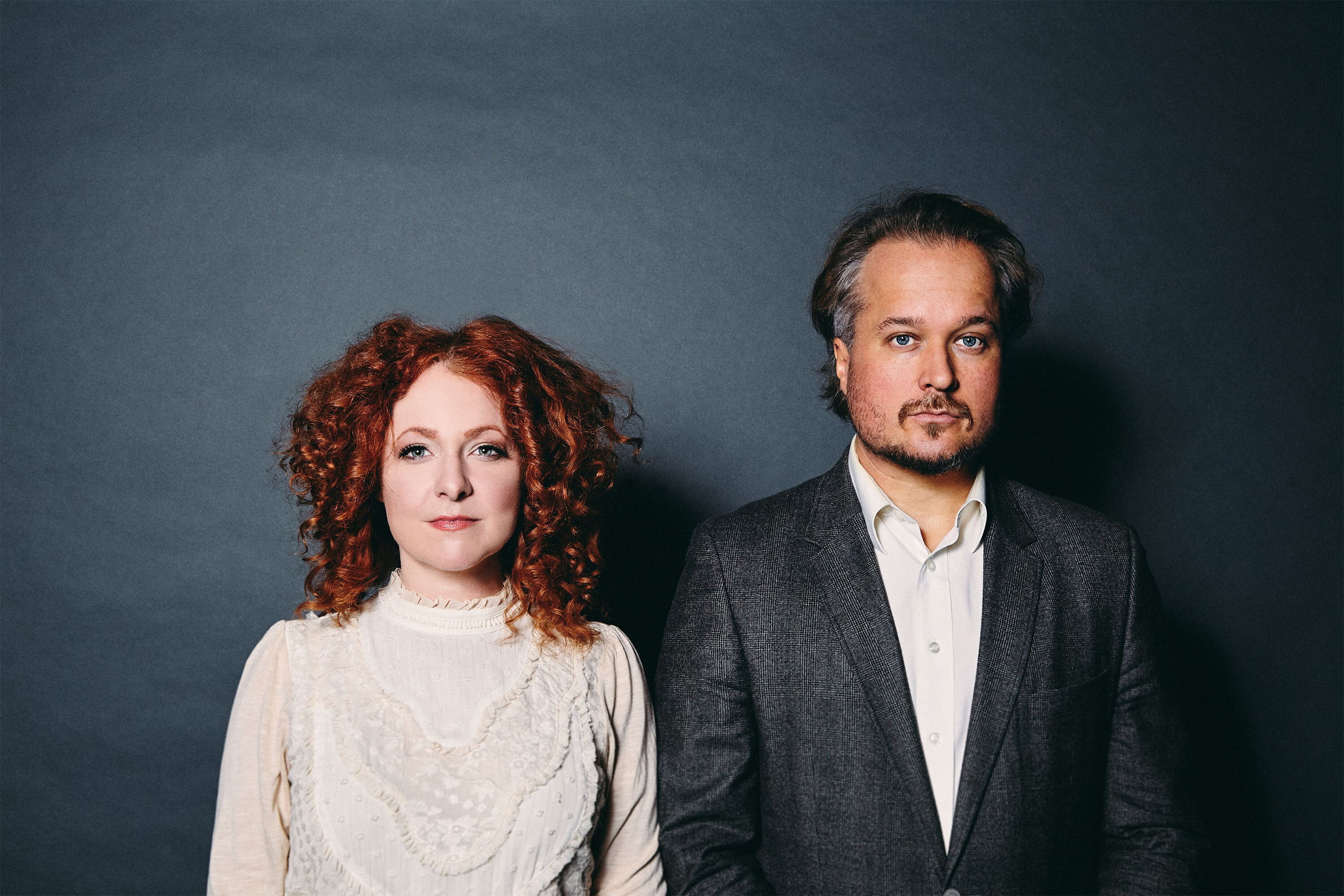 Take a look at Harrow Fair's photo. Look like nice people, don't they? Well, they're not. A pair of rhythm crazed, storytelling freaks is what they are. Recently the Americana duo (Miranda Mulholland & Andrew Penner) released their brand new single "Rules of Engagement" from their forthcoming sophomore album, Sins We Made, due April 17 (Roaring Girl Records).
"This is a song about the power of confronting a bully with allies;" the band shares. "We have seen throughout history that real change can be made when allies unite in a common cause. This has never been more true than right now." The band is encouraging everyone to get up and dust off those dancing shoes with the accompanying new video.
WATCH AND DANCE ALONG HERE:
Join in on the fun by sharing a video of your line-dancing skills (while practicing social distancing of course), and don't forget to tag the band!
Andrew Penner produced Sins We Made, and the duo worked with James Bunton (Donovan Woods, Ohbijou, Joey Landreth) to mix it, before sending it off to the mastering hands of João Carvalho. The album tackles a variety of topics and themes including a commentary on the
tumultuous world we find ourselves in ("Sins We Made"); claiming a space for oneself ("Seat atthe Table"); modern relationships in the new digital era ("I Just Wanna"); and, addiction/depression ("Shadow").
Due to the Covid-19 Pandemic, the band has been forced to postpone their forthcoming tour to the United States, the UK and their Toronto release show. Please stay tuned for new dates at www.harrowfair.ca.
Harrow Fair is one part stomping songs that echo early country and rock n roll. The other gritty ballads that sound sweet and haunted. This duo's evocative and rapidly expanding collection of songs, such as "Hangnail", "The Hunt" and "Told A Lie To My Heart", Chris Isaak's iconic song "Wicked Game", Memphis Minnie's "When The Levee Breaks" (also made famous by Led Zeppelin), and The Rankin Family's Juno award-winning single "Fare Thee Well Love", are utterly foreign, oddly familiar and deeply gratifying.
Penner is a member of Sunparlour Players and has played on and produced over 50 albums and Mulholland was in Great Lake Swimmers for eight years and has played or sung on over 75 albums including records by Cowboy Junkies, Rose Cousins, and Donovan Woods. Look for the album Sins We Made, in April.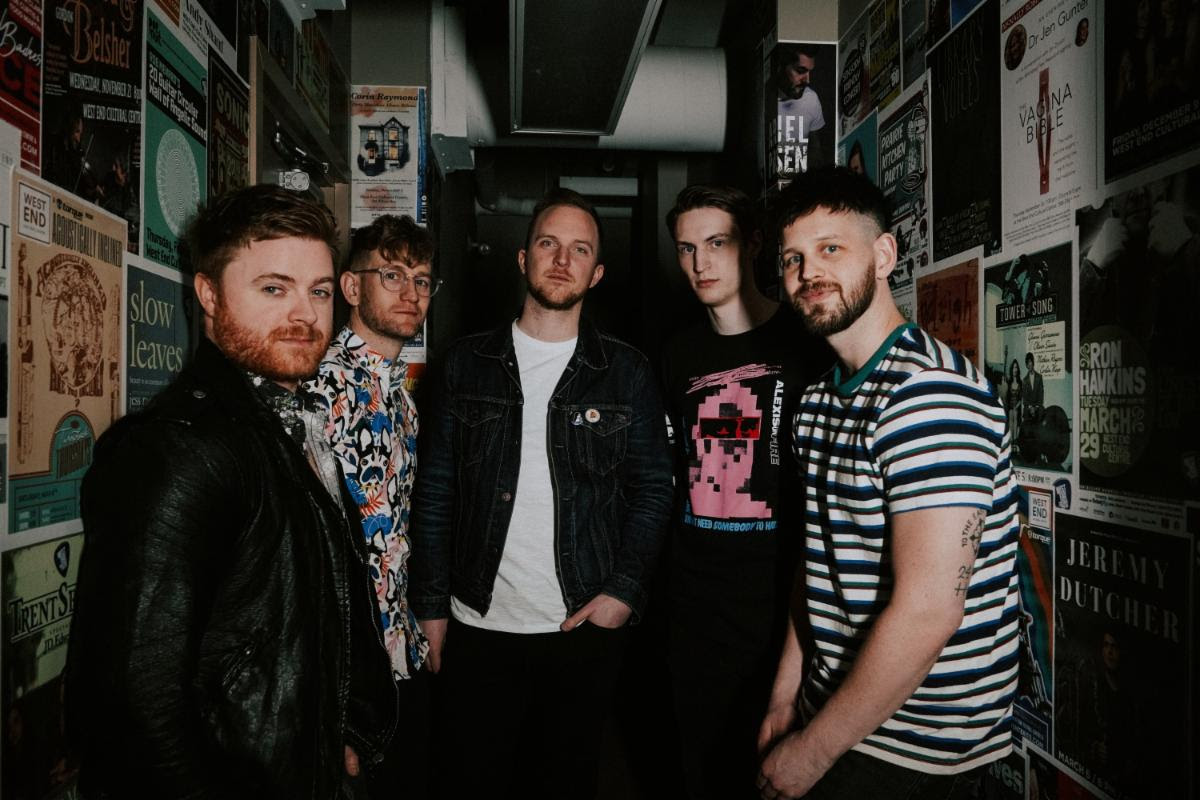 So Winnipeg alt-rockers The Treble are saying their full-length album Rivals is good to go April 24th. Check their dark-pop track:
"All The People"
Accounting for the new track, the band share that, "We spend so much of our time dealing with so many voices in our heads telling us what to do that we sometimes have a hard time just listening to each other. 'All the People' is a song about not being afraid to talk to someone, but also not being afraid to listen. Knowing that whatever you're dealing with, they're probably dealing with something too. We are all in this together."
Produced by Ryan Worsley (Dear Rouge), Tyler Del Pino and the band, Rivals, includes previous singles "Eyes On Us," Fix Of You" and "Saturday Night"all received significant airplay and streams throughout the last year!
Touching on the overarching theme of Rivals, the band say "Rivals is an album about conflict and communication. It is a collection of songs about all of the little ways we fight, disagree, break apart, and come together."
Rivals follows The Treble's 2018 release Modernaires. The band's tracks have been streamed over 1.7 million times and have been featured on some of Spotify's biggest playlists including Rock Favourites, Ready To Rock, Indie Favourites, Alternative Generation and Rock Your Block. They also recently performed at The Edge as part of their Sugar Beach Sessions and for an Indie88 Black Box session.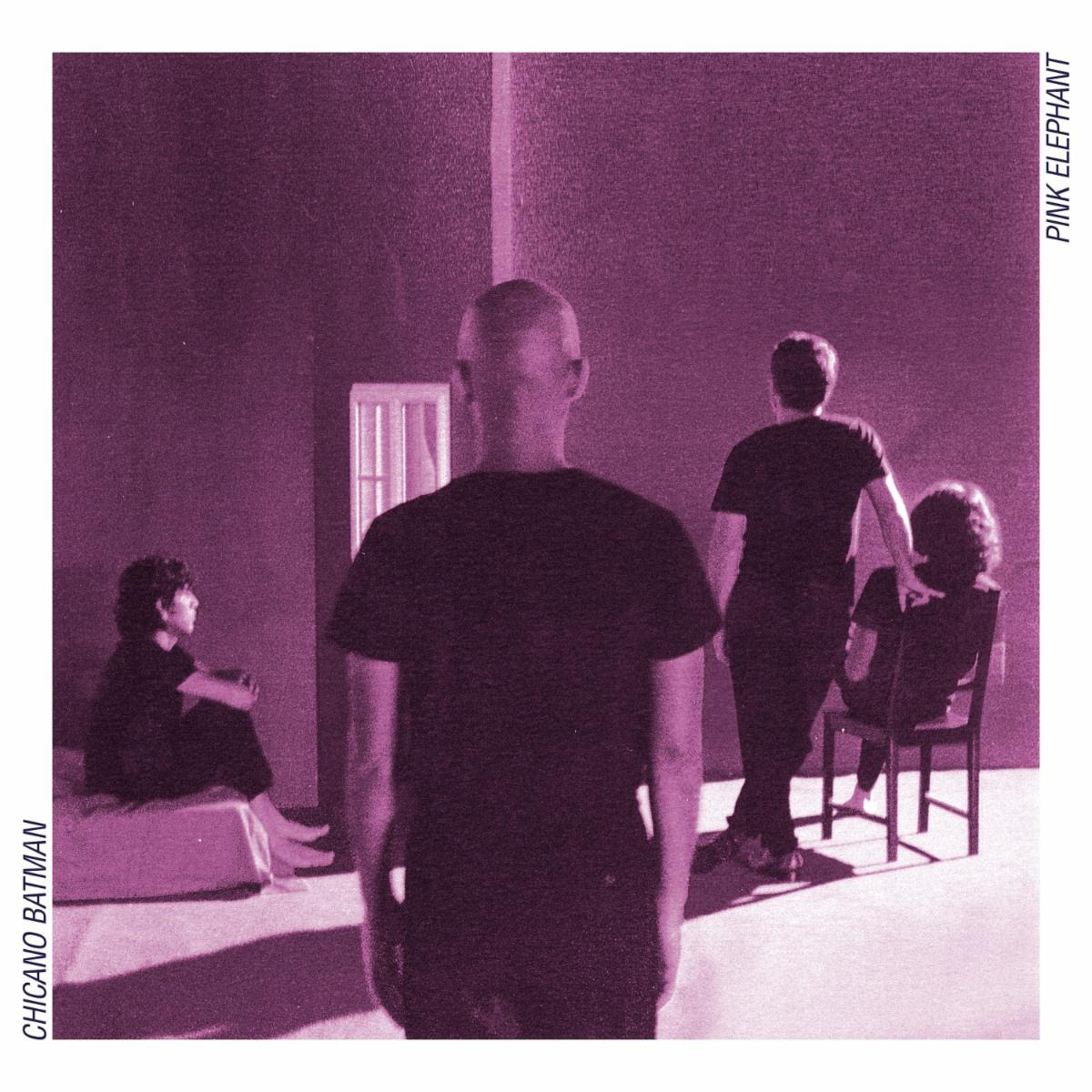 Chicano Batman has dropped "Pink Elephant," the second track off forthcoming album Invisible People and it ain't about getting so messed you start seeing things. The slinky track, premiering on The FADER, is imbued with the sensuous psychedelia that the LA-based synth-funk four-piece has become known for, carried by Carlos Arévalo's steady riff and Eduardo Arenas' funky bassline over a lover who's "rare as a pink elephant".
The accompanying video was shot at Hollywood's legendary Barefoot Studios, a recording home for Stevie Wonder ("Songs in the Key of Life"), The Jackson 5, Jimi Hendrix, Marvin Gaye, and now, Chicano Batman's upcoming album. It's an aesthetic throwback to old-school public access TV and revered 70's British music show The Old Grey Whistle Test. It captures their uncomplicated authenticity in action, with lead singer Bardo Martinez swinging in time to the groovy track as he dons a green fade and pink glove.
Watch/ share via the FADER: https://www.thefader.com/2020/03/31/chicano-batman-pink-elephant-video-premiere
"The demo version was titled '40 Dollar Carwash,'" says the band. "On his birthday, Eduardo got one and the freshness of his whip reminded him of his West Coast roots listening to hip hop growing up in 90's L.A. With Pharcyde and Dr. Dre in mind, along with Gabriel's technical drum prowess, they tracked a bunch of ideas that were boiled down to the hook at the band's rehearsal space. 'Pink Elephant' is an edgy portrayal of a cinematic landscape driven home by a deep pocket; with an unmistakable party vibe."
For the album, the band worked with Shawn Everett, the GRAMMY-award winning mixing engineer known for his work with Alabama Shakes, War on Drugs, Kacey Musgraves, and Julian Casablancas. With Leon Michels' (Sharon Jones & The Dap-Kings, Lee Fields & The Expressions) producing and Everett's mixing steering the record's direction, the band's lush Latin alternative sound has become a more pointed, densely layered soundscape.
The album's debut single "Color My Life" was lauded by Rolling Stone as a "tropicalia-infused thesis on a utopian world where factors like race, gender and class do not preclude the potential for human connection and solidarity" and garnered support from Rivers Cuomo and Danger Mouse. It debuted at #3 on KCRW's Top Music Charts and is featured on Spotify "Ultimate Indie" playlist. Easy to see why, as their combination of soul, pop, tropicalia and psychedelia is catchy and likeable.
Face the music and dance by yourself.
Little Richard 'Keep A' Knockin'