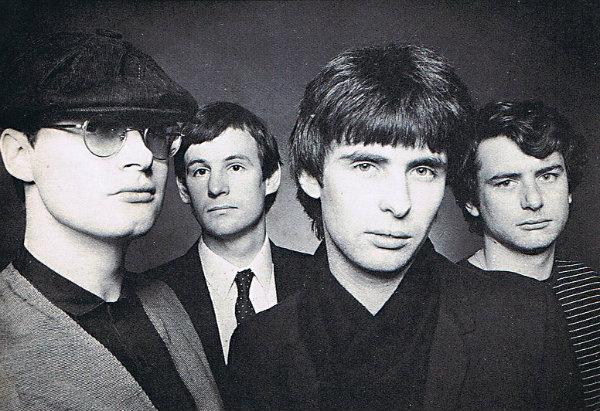 Fri Sep 13, 2019
In One Dimensional Man, Herbert Marcuse argues that capitalism, modern technology, historical materialism and entertainment culture, represent new forms of social control. Published in 1964, it's still scary timely after all these years. This jaunty and mordant XTC number has resonance here.
https://www.youtube.com/watch?v=AiIlcew-GVM
It's been a year since the pride of picturesque Antigonish (I'm told) The Trews, released their critically acclaimed and JUNO nominated album Civilinaires. They're celebrating with a special treat, brand new slick and catchy single, "Touch". Listen/ watch the video https://www.youtube.com/watch?v=AOtF9h8aDqY
Of the track, produced by Derek Hoffman (Civilinaires), Colin MacDonald explains, "We've written a lot of tunes in the past two years, here's one of the latest from our very fruitful collaboration with the incredible Derek Hoffman. This is a conversation set to some catchy chords and a pretty melody. It's about feeling disconnected and trying your best to reconnect."
The Trews have a jam-packed touring schedule for the rest of the year, including a special performance in Kingston for "Rockin' the Big House" at the Kingston Penitentiary alongside members of The Tragically Hip, Headstones and more. The band will also play Rock 95's Birthday Bash in Barrie and Rocktober Fest in Kitchener
With multiple radio hits drawn from six scorching studio albums plus several EPs, a pair of live records, and a retrospective, the Nova Scotia-bred, Hamilton /Toronto -based combo of singer/guitarist Colin MacDonald, guitarist John-Angus MacDonald, bassist Jack Syperek, and drummer Chris Gormley - songwriters all - have won universal acclaim for both their dazzling live performances and wildly accessible songs.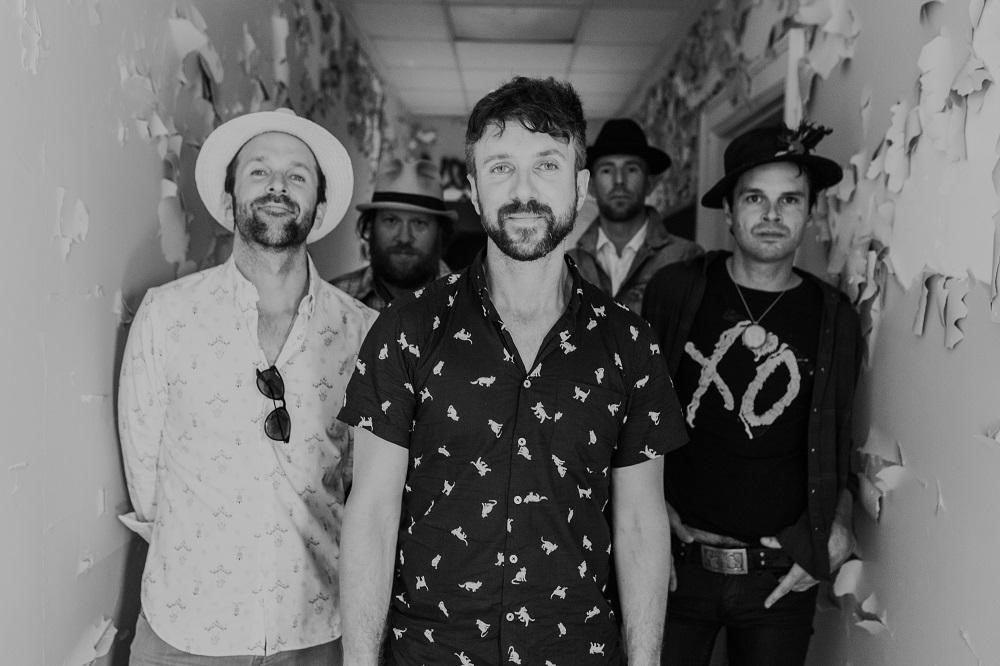 The Trews On Tour
Sept 10 - London, ON - Western Fair District
Sept 14 - Kingston, ON - Kingston Penitentiary
Sept 21 - Findlay, OH - Route 224 Music Festival
Oct 13 - Kitchener, ON - Rocktoberfest
Nov 08 - Barrie, ON - Rock 95 Birthday Bash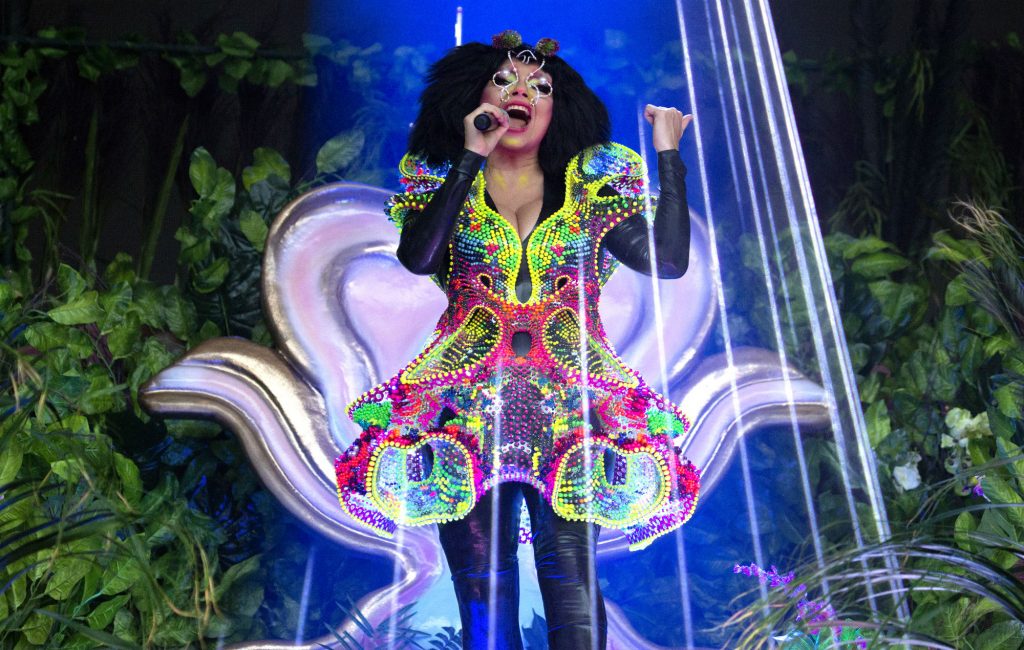 Yes, she's back, so get ready to get scrambled. Björk has releases the virtual reality album Vulnicura, on Steam, Vive Port.
"I am so happy to share finally the complete version of vulnicura VR with all the songs now available in one place - it is a digital home for all the virtual reality videos we made.
The VR videos have been touring museums around the world as part of the Björk Digital exhibition, but now that it is possible to put them all out on an accessible gaming platform available to everyone, I am thrilled for people to be able to download them in their own home
Vulnicura VR has been a long journey which started when me and AndyThomas Huang started talking about how we wanted to document "Stonemilker"
"We then filmed it on a 360 camera on a beach in Iceland in November 2014. We weren't sure how to share it because of how few owned VR headsets. we started by putting a dozen headsets in Rough trade record shops in Brooklyn and Bethnal Green and got really good reactions. I then got offered to do an exhibition in Sydney and by June 2016 we brought headsets there with "stonemilker", "notget" and "mouth mantra" and then adding the live performance of "quicksand" with AR for Tokyo July 2016. The exhibition then travelled to London, Montreal and Reykjavík in the autumn where we added "black lake" and "family". It has also been to Los Angeles, Mexico City, Houston, Barcelona, Moscow, Poznan, Buenos Aires, Bogota and it is currently travelling between 4 cities in Brazil.
"The whole process has been an improvisation, trying to keep faith in formats. It is too easy for musicians to turn pessimistic after cds have evaporated but I wanted to try to have the courage to grow along with how 360 sound and vision tech was growing. With every challenge try to turn it into an additional gift for the ideology in the music. These 7 VR videos are done with 6 different companies, 4 software's 6 different directors. Early in this journey, it became obvious that the process for great 360 sound mastering did not exist so we had to invent our own on the way.... there were dozens of other similar challenges......
"The themes for the digital animations were collaborations of mine with James merry and I would like to thank him for being my co-pilot for the visual art direction for this whole thing. He is so enormously talented and has had the patience to listen to my endless tales about the psychology and the sensation of healing through my most difficult album to write to date: my heartbreak album. It came to my surprise how metaphysical and "self-help" heartbreak-healing really is. There is a reason why mankind has talked about broken hearts for eons. You physically feel like a part of your body has fallen apart, has been torn off. There literally is a chest wound that is sewn together and healed. WhenI first was watching VR in 2014, the way I recognized its strengths and weaknesses seem to match the album I had in my hands perfectly. When you put the headset on, it is very isolating. Heartbreak is. It also gives an escapist relief. Which heartbreak needs. But there is also a hidden quality I personally think is going to be the most unexplored in the future, the healing potential of VR. The amount of crying that was done into the headsets in Sydney convinced me and James that we were on the right track, this was something people were experiencing on a visceral level.
"When fans put on a VR headset to experience Vulnicura VR, they will find themselves transported to a digital Icelandic landscape through which they will travel, experiencing all of the videos along the way. This journey will take them to a windswept beach for a one-on-one performance with Björk, through a subterranean lava tunnel, to a live augmented reality performance in Japan and even inside Björk's mouth. The Vulnicura VR album is not a game, rather it is a house for the accompanying VR music videos and an exploration by Björk into the immersive audio world offered by VR.
"The first VR creation for the record was the 360-degree music video for the song "Stonemilker," directed by Andrew Thomas Huang, in which the viewer is central to a performance by Björk on a deserted beach in Iceland. From here the experimentations escalated, from the Jesse Kanda-directed video for "Mouth Mantra"—putting the viewer inside Björk's own mouth as she sings the track—to the Cannes Lions award-winning video for "Notget" in which directors Warren Thornton and Nick Du Preez Jones take the viewer to meet with a Björk who expands to gargantuan scale with the beat of a song.
"I am very excited for you to see the VR videos to Vulnicura. It felt natural to foot soldier into the private circus that virtual reality is, with material like this: Vulnicura is the first album of mine that insisted for the songs to be in certain chronological order after they'd been written it became apparent that i unintentionally tapped into the narrative of a Greek tragedy. VR is not only a natural continuity to the music video but has an even more intimate theatrical potential, ideal for this emotional journey. "-Bjork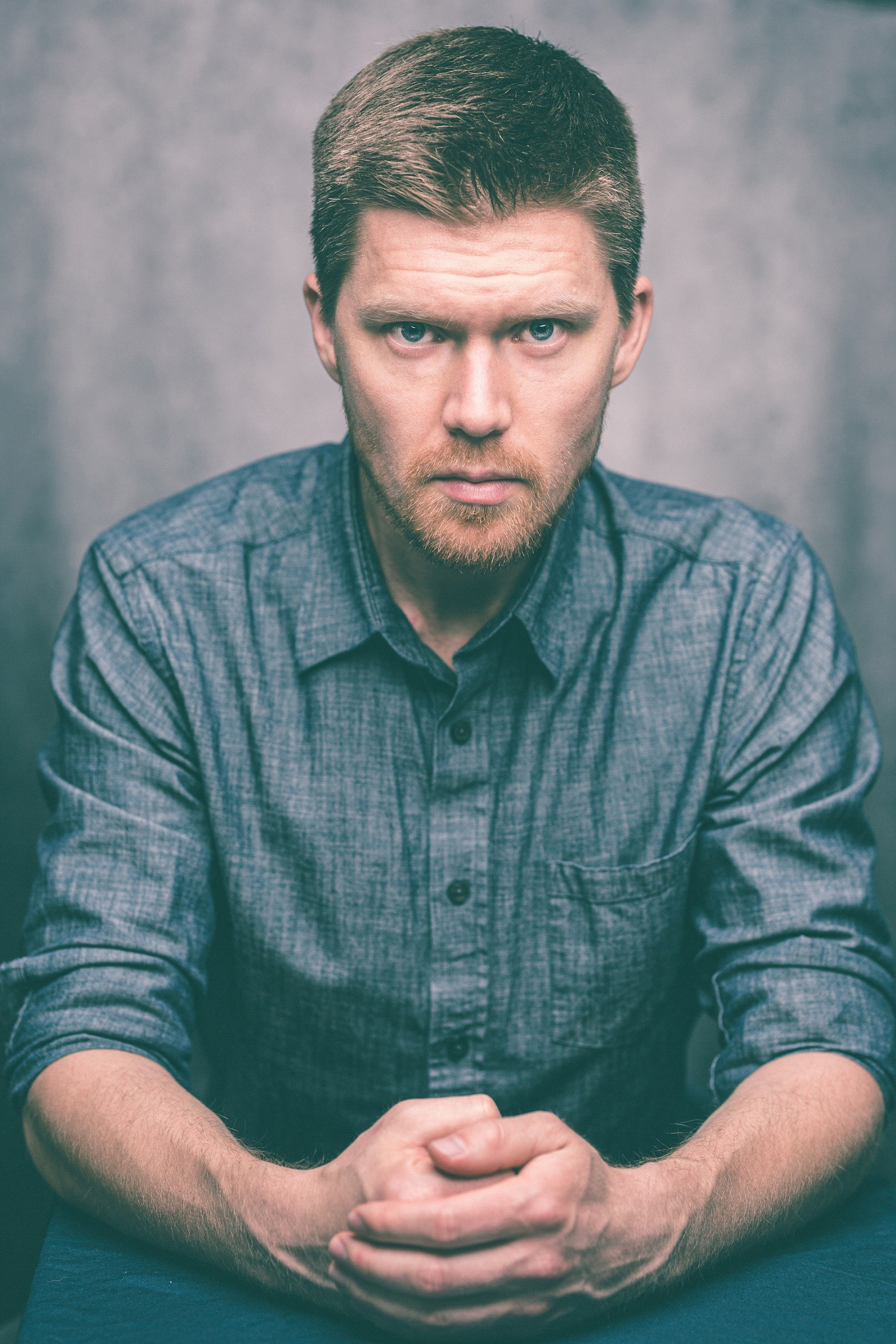 Out just now, prog rock composer/artist Devon Eggers via his solo project Surface Of The Sun, has unveiled the new EP "Panacea". The EP consists of four songs, each providing a unique element and feel to the sophomore release. All vocals and music were written, performed and recorded by Eggers except for the drums, which were composed by Chris Warunki (Omnisight). Since his first recording in 2011, "A Dying Star", Eggers has worked hard to make a more polished, detailed, and refined second effort with "Panacea".
"The 'Panacea' EP was a major solo undertaking, so I'm very excited to finally be at the release date. I started writing most of these songs about 4-5 years ago, picking away at them here and there as ideas came and went. Then a little over a year ago, when I decided to go the route of releasing an EP, these four songs had come together in a way that felt right, and like they belonged together on the same release. So, in August 2018 I pushed the other songs aside for a bit so I could focus on these four.
"From there on I spent every moment I could working on these songs. My evenings and weekends were spent in the studio recording, writing new parts, finding neat sound effects to add additional layers, completing the lyrics and vocal melodies. I spent countless hours moulding the songs into the final versions over the coming months. Then, early this year (after some major equipment malfunctions that delayed me a month or two) I'd completed the bulk of the songs enough to record the drums, which are the only instrument I didn't play on this EP.
Unrestricted by any other creative influence, Eggers can focus on his sole vision for progressive metal that he hopes will inspire others, especially to think outside the box, to question, to be open, or to better themselves and others. While many of the lyrics may be aggressive and highlight an issue, Eggers usually writes in a way that focuses on correcting or improving whatever that problem may be.
"Panacea" is available for stream and download on Spotify, Bandcamp, Apple Music, and all other major music platforms.
Hamilton's stroppy Basement Revolver continues to set their course on a forwarding motion with the release of six-song Wax and Digital EP. It follows a successful 2018 that saw the band release their acclaimed debut LP, Heavy Eyes, via Canada's Sonic Unyon and Memphis Industries affiliate label Fear Of Missing Out, tour with The Go! Team, The Pack A.D., and Amber Arcade, and amass over 1.75 million Spotify plays. They have now expanded to a 4-piece, with the founding trio of guitarist-vocalist Chrisy Hurn, bassist Nimal Agalawatte, and drummer Brandon Munro adding second guitarist Jonathan Malström to further augment and intensify their emotionally charged dream-pop.
"Jon is incredibly talented," says Hurn. "He brings so much energy to our live show and is amazing to watch. His guitar parts add a lot of texture and just generally make everything else sound better. I think it makes our songs a lot more interesting and dynamic; there's more to dig in to. He also brings a lot to the songwriting process. He has a really good ear for how things should flow."
Recorded with Toronto-based producer Ian Gomes (Greys, Frigs, Odonis Odonis), the Wax and Digital EP evolve beyond the bedroomy sound of the band's previous releases while losing none of its intimacy. Guitars oscillate between soaring riffs and shimmering shoegaze ambience while the rhythm section holds it together and pushes it forward, while Hurn's vocals ring out in crystal clarity. In the past, she has earned comparisons to The Cranberries' late Dolores O'Riordan, but here she proves her depth with stunning performances in the style of Mitski, Alvvays' Molly Rankin, or fellow Hamiltonian Ellis. Bracing stuff, with the team throwing its all into every song.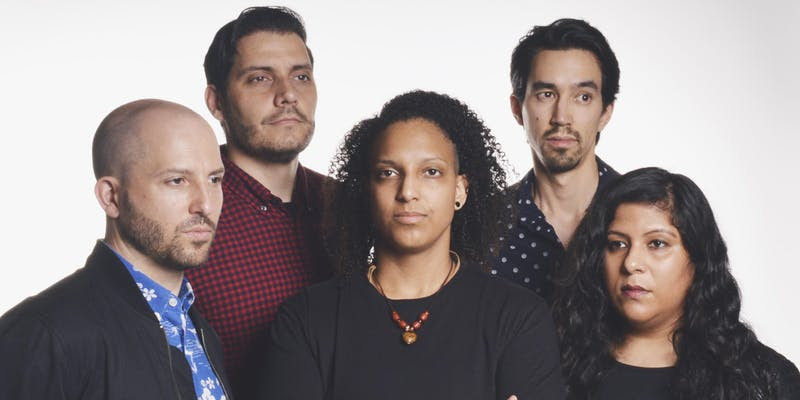 Toronto-based alt-pop unit Madame Psychosis is readying up a new dose of infectious melodies, sing-along lyrics and strong vocal hooks with the release of sophomore album Survivor, the follow-up to 2017 self-titled debut LP. The forthcoming record will be available on all major streaming services September 20th. Survivor was recorded at Union Sound Company in Toronto and mixed by Alex Gamble (Arkells).
Survivor is 11 tracks that musically and thematically capture the ebb and flow of our daily existence. "We're all just trying to survive the obstacles that life throws at us," says the quintet's singer and lyricist Michelle Mondesir. "Survivor speaks to the human condition, whether it is life's highs or its lows."
The new record comes to life by moving between upbeat, guitar-driven rockers, such as "Kapow" and "Just Wanna Be Myself", and darker, more melodic pieces such as "Don't Care" and "White Roses", where the piano takes center stage. While songs vary in tone, they all come back to our inherent ability and need to survive.
The band is now turning their attention to their album release show at The Hideout in Toronto on September 20th, and returning to Global's The Morning Show on September 23rd to perform "Kapow".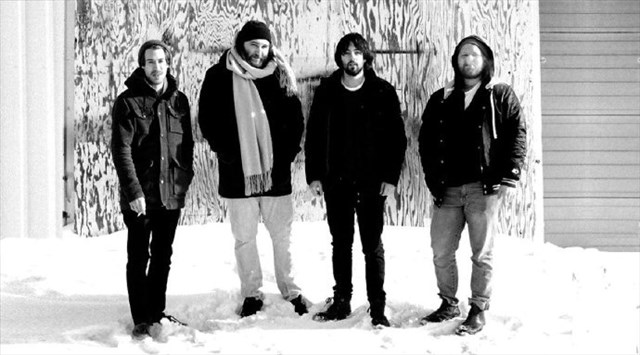 Halifax garage-psych quartet, Walrus, one of Canada's best-loved touring acts, recently announced a new run of tour dates throughout Canada ahead of the release of their second album Cool To Who, due for release October 18 via Outside Music. Walrus barks it up in Toronto September 19 at The Horseshoe Tavern.
To celebrate they've shared a video for their new single, "Played Out". Whilst visually tipping a hat to the band's affinity for wrestling, "Played Out" sonically angles towards the band's garage-rock temperament, cutting a groove laced with doom-laden riffs and billowing guitars. Thematically, the track looks to document the feeling of negative repetition, a topic tackled within the video: "Even though you know it's no good for you, and the feeling is played out compared to what it used to be… you do it anyway."
Director Jeff Miller, adds, "The 'Played Out' video is like time travelling through my wrestling fandom. I started editing music videos to bootlegged wrestling clips when I was in the 7th grade, and that sparked a full-on career as a music video director/editor. When Walrus said they wanted a video for 'Played Out', their only stipulation was that it was somehow pro wrestling related and it was like everything had come full circle."
Watch Played Out here. https://www.youtube.com/watch?v=tc136wgx6fw
Formed in 2012 by two brothers, Justin (vocalist and guitarist) and Jordan Murphy (drums), alongside two friends in Truro, Nova Scotia, the band cut their teeth in music via the traditional route of heavy touring. Intense bouts of gigging saw the quartet earn a reputation, not only for their live shows but also for the way they treat the process - on one occasion managing to get banned from Avis Rental Car. Walrus have been the recipients of some great tutelage along the way, they were signed to Dan Mangan's Madic Records for their first album which garnered them some immediate attention and most recently, supported The Sadies across their North American tour.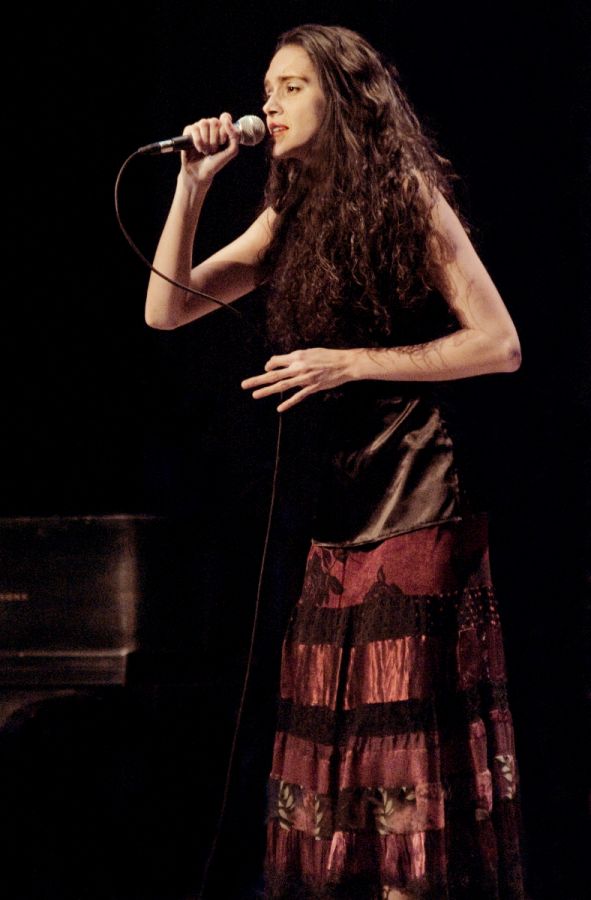 Walrus On Tour
Sept 17: Quebec City, QC - L'anti
Sept 18: Kingston, ON - Mansion
Sept 19: Toronto, ON - Horseshoe Tavern
Sept 20: Watsons Corner, ON - Hollowfest
Sept 21: Barrie, ON - Fox Lounge / Troubadour Festival
Sept 25: Fredericton, NB - The Fredericton Playhouse **
Sept 26: Moncton, NB - Tide & Boar **
Oct 3: Oshawa, ON - Oshawa Music Hall #
Oct 4: Midland, ON - Midland Cultural Centre #
Oct 26: Halifax, NS - Marquee / Halifax Pop Explosion $
Nov 1: Sackville, NS - Thunder & Lightning
Nov 2: Saint John, NB - Pepper's Pub
Nov 8: Truro, NS - Engine Room Pub
Nov 9: Charlottetown, PEI - Baba's
BITS'N'PIECES- Kensington Market Jazz Festival is on this weekend (Sept.13-15) at various venues in the market and offering jazz and jazzish music at numerous venues in the area. Among the performers are Eliana Cuevas, Oakland Stroke, Heavyweights Brass Band, Hilario Duran, Ault Sisters, Marc Jordan and Jim Cuddy??. No dis to the Cuddster but he doesn't exactly leap to mind when ya think 'jazz musician.' …….up on the Danforth, the Danny Marks trio pops the cherry on a new location for his popular Saturday matinee, Relish at 511 Danforth, this Saturday Sept. 14, 1-4 pm……at Yonge & Eligible, Gary Kendall and Mike Fitzpatrick, best known as the propulsive rhythm section driving the legendary Downchild Blues Band return to Alleycatz, North Toronto's home of jazz and blues for a limited Sunday afternoon residency on Sept. 21st. Working under the banner, Big Groove, the bassist and drummer perform weekly with a rotating roster of fabulous blues musicians. After five shows they will head out on the next leg of Downchild`s 50th Anniversary tour returning to Alleycatz on Nov.24th for an indefinite run….Danny B & The Chess Pieces will fill in on Sunday afternoons until Big Groove returns.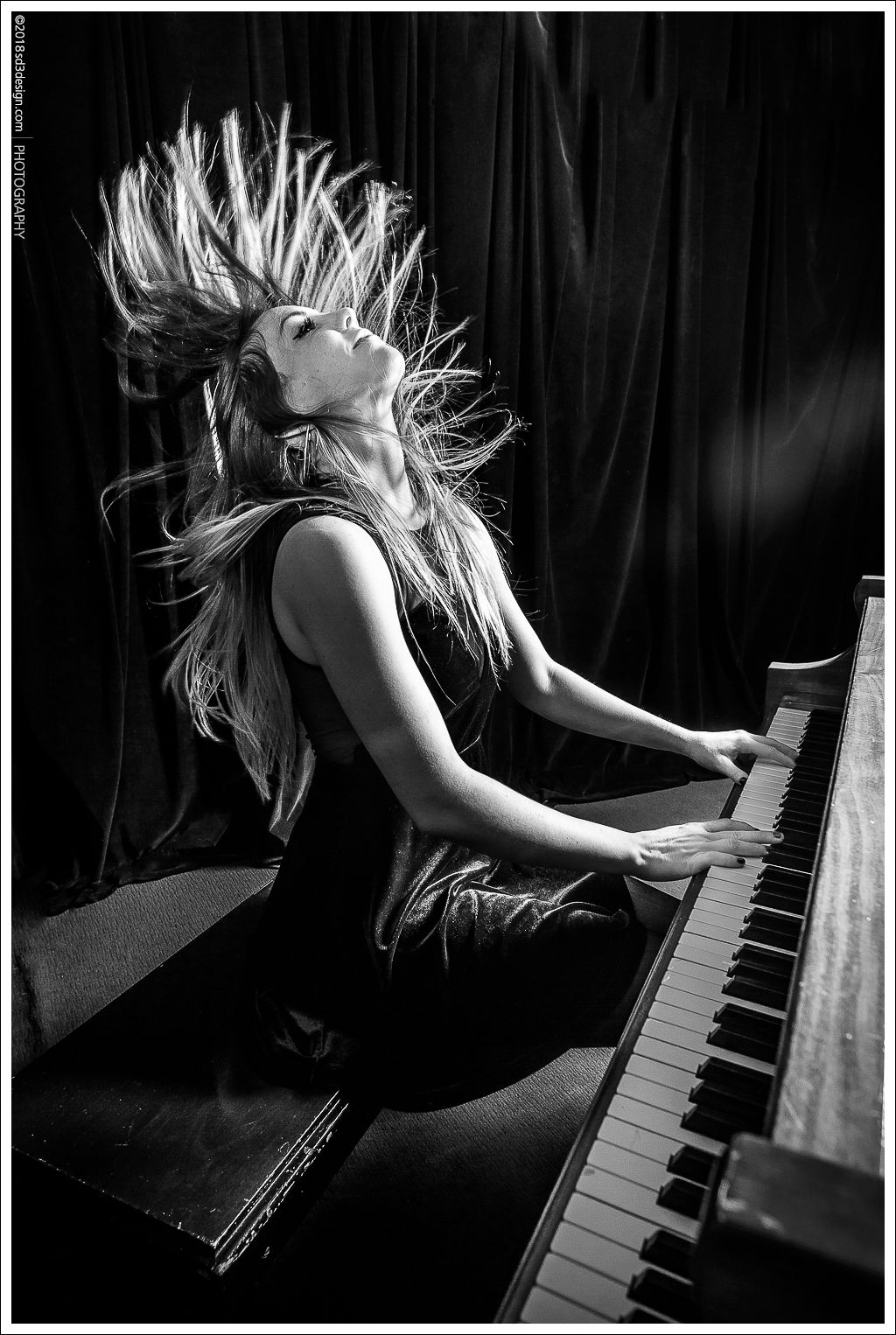 Special Guests: Sept.15- Samantha Martin & Curtis Chaffey, Sept.22- Robin Banks & Teddy Leonard, Sept.29- Jerome Godboo & Eric Schenkman, Oct.6- Emily Burgess & Jesse Whiteley, Oct.13- Jeni Thai & Adam Beer-Colacino…..Lula lounge Sept 19, 7 pm is where it's at for the Lula Lounge VMI Showcase (Vesuvius Music Inc). Featured vocalists include Genevieve Marentette, Heather Luckhart, Jocelyn Barth, Joanne Powell, Irene Torres, June Garber and more. At their backs, the trans-global jazz of The Tiki Collective comprising St-Laurent (guitar, MD) Great Bob Scott (drums) Michael Davidson (vibes) Artie Roth (bass) Bill McBirnie (flute) Alison Young (sax). Legacy soulman John Finelay does a set at 9.30, tunes drawn largely from his as yet untitled album due this fall. DJ Swankenstein spins in between sets…….if you're really jonesing for new jazz, try Free, the latest album from Iggy Pop, featuring heavy contributions from Noveller and Leron Thomas, and look-ins from Lou Reed, Dylan Thomas, James Bond and Dirty Sanchez. Iggy sez, "An album in which other artists speak for me, but I lend my voice. It reflects the exhaustion of post-tour life"
For some, it's the exhaustion of the half-life.
https://www.youtube.com/watch?v=IcJx_oLbWqo
Support live music. Or else, DJ hell.