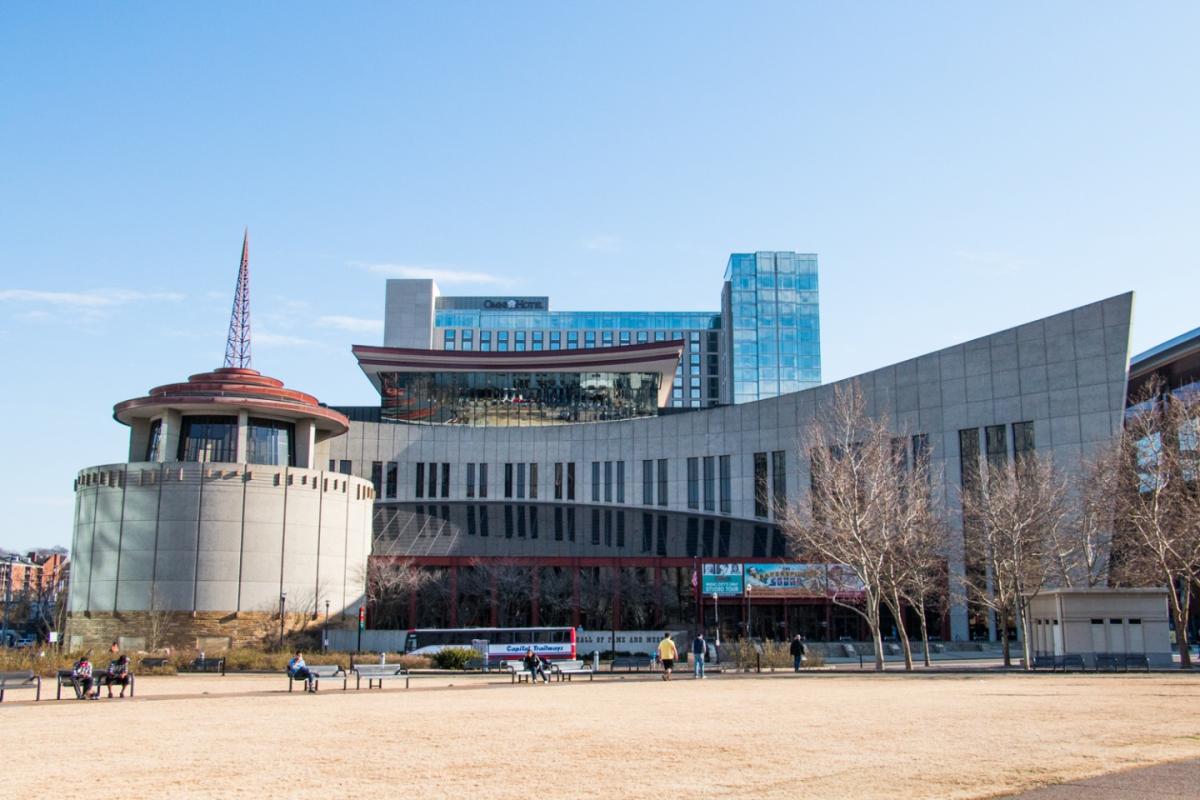 Fri Mar 22, 2019
Submitted by Don Graham
It's that time of year again when The Country Music Association announces its inductees into the Country Music Hall of Fame. The class of 2019 includes, Brooks and Dunn, Ray Stevens and Jerry Bradley all outstanding contributors to the country music industry. The inductees are from three categories, the modern era, the veteran era and the songwriter/musician/non-performer categories.
In the modern era category is Brooks and Dunn. Kix Brooks and Ronnie Dunn form Brooks & Dunn are the best-selling duo in country music history with 27.5 million U.S. units sold, according to the RIAA. With one of the best live shows of the time, the excited crowds right from the start and had four No. 1 singles in a row starting with "Brand New Man" in 1991. They stayed in the Top 10 right up until their final release as a duo in 2009 and on April 5, Brooks & Dunn will release a brand new album, Reboot, featuring a star studded list of guest artists includingKacey Musgraves, Kane Brown, Thomas Rhett, Brett Young, Lanco, Ashley McBryde, Midland, Luke Combs, Brothers Osborne, Cody Johnson, Jon Pardi and Tyler Booth. Brooks and Dunn have 11 platinum albums, more than 80 industry awards, including two Grammy, 20 CMAs and 29 ACMs. They have been named Entertainer of the Year four times collectively by the ACM and CMA.
In the veteran category is the multi- talented Ray Stevens, a true veteran whose career spans decades with twelve nominations and two Grammy Award wins over a 60 year run. His hits include songs such as his multi-million selling hit "The Streak" and his classic pop standard "Everything Is Beautiful." Over this time Stevens has sold more than 40 million albums and still works at his office, Ray Stevens Music, on Nashville's historic Music Row. Stevens hosts Ray Stevens' CabaRay Nashville, a 30-minute weekly music/talk show on Public Television. Ray Stevens recently opened his very own Nashville entertainment venue, the CabaRay Showroom, a 35,000 square foot music venue where he performs weekly. In the summer of 2018, Stevens received his very own star on the Music City Walk of Fame.
In the songwriter/Musician/Non-Performer slot is Jerry Bradley. Jerry Bradley has made a huge impact and left his mark on the Country Music business. He was head of RCA Records from 1973 to 1982 during which time artists such as Ronnie Milsap, Dolly Parton and Jerry Reed were climbing the charts and Elvis Presley was back on the Country hit parade. He also signed Alabama, and oversaw the creation of Country Music's first Platinum-certified album, Wanted! The Outlaws, which created a whole brand of Country Music with its stars Waylon Jennings, Willie Nelson, Jessi Colter and Tompall Glaser gaining fans and prominence.
As a record producer, he worked with Country Music Hall of Fame members as Eddy Arnold, Floyd Cramer, Charley Pride and Dottie West. He was a long-time board member of the Country Music Association and CMA Board President in 1975 and a key figure in creating CMA's annual Fan Fair. The Gaylord company bought Acuff-Rose Publishing in 1985 and Jerry Bradley was appointed head of its newly formed Opryland Music Group.
Bradley belongs to one of the greatest family dynasties of the Nashville music industry. His father was Country Music Hall of Fame member Owen Bradley. Jerry's uncle was Country Music Hall of Fame member Harold Bradley, a member of the famed "A-Team" of session musicians. Bradley's Uncle Charlie and cousin Bobby Bradley are recording-studio engineers. His aunt was the pioneering female Music Row office manager Ruby Bradley Strange. Jerry's sister is retired BMI executive Patsy Bradley. His wife Connie Bradley was the chief of ASCAP's Music City office from 1980 to 2010. His son is artist manager Clay Bradley.
All in all The Country Music Hall of Fame Class of 2019 couldn't be more deserving.
For more information visit countrymusichalloffame.org