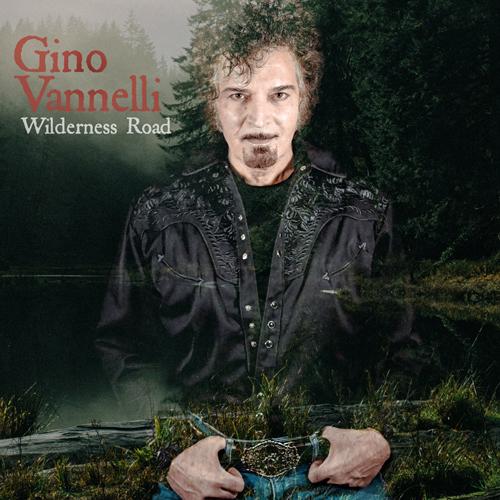 Thu Apr 04, 2019
Since his debut release of Crazy Life, in 1973, Gino Vannelli has remained one of the most distinctive voices in contemporary music.
But Vannelli's evolving music has kept his fan base growing for over 40 years. From rock, to jazz, to soul, even classical, this singer/songwriter/producer has left no musical stone unturned.
Vannelli was born into an Italian family in Montreal, Quebec. His father, (Joseph) Russ Vannelli, sang with the Montreal dance bands of trumpeters Bix Belair and Maynard Ferguson. His early ambition was to be a drummer. He admired Gene Krupa and Buddy Rich, and he played drums in a pop band while he was in high school. In 1969, at the age of seventeen, he signed a contract with RCA Records, using the name Vann Elli. He studied music theory at McGill University in Montreal.
Vannelli and his brother, Joe, moved to Los Angeles in 1972. Desperate and broke, they waited for hours in the parking lot outside A&M Studios, hoping to get a record deal. When Herb Alpert, the co-owner of A&M Records, finally emerged, Vannelli ran toward him and gave him a demo tape while being chased by security guards. Alpert signed Vannelli and released his debut album, Crazy Life, in the summer of 1973.
Vannelli released an album, Gist of the Gemini, in 1976 through A&M Records. His 1978 album Brother to Brother, also with A&M, produced the single "I Just Wanna Stop", which reached No. 4 on the Billboard magazine chart, No. 1 in Canada, and received a Grammy Award nomination. His next album also produced a top ten hit, "Living Inside Myself".
He received the Juno Awards for the most promising male vocalist of the year in 1975. In 1976, and again 1979, he received Juno Awards for the best male vocalist. He and his brother Joe Vannelli, his musical partner during those years, shared the Juno for Best Production for Brother to Brother in 1979.
With an amazing 19 albums under his belt, most hitting the Billboard charts—his latest release being 'Live in LA', a concert shot at the Saban Theater in Beverly Hills, California, hitting # 1 on Amazon.
Gino Vannelli is a living legend, and his live shows should be seen to be believed. Some things get better with age and Vannelli is living embodiment of that sentiment. He released his 20th album in 2018, a collection of songs on his acoustic guitar.
Gino Vannelli has sold over 20 million records worldwide, was the first Caucasian artist to perform on the legendary tv show Soul Train, and had a vast range of other performances from Stevie Wonder to the late Pope John Paul.
Whether performing piano-voice concerts in theaters, singing before symphony orchestras in concert halls, big bands or a pop ensemble, to throngs of enthusiastic fans, Vannelli remains impassioned and true to his art as ever. His standing as a powerful and innovative live performer, his well-hewn musical skills as composer, poet, producer, arranger, and bandleader, keep his career rising to greater heights.
Stay tuned for his latest release 'Wilderness Road', which is sure to be his best yet.
For more visit ginov.com