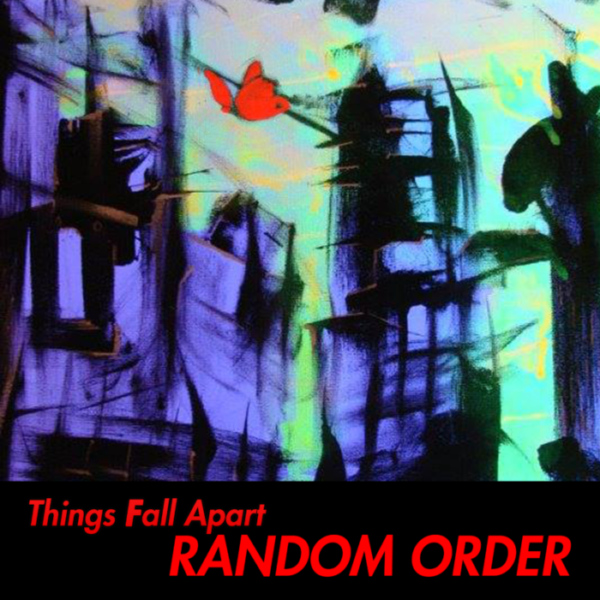 Fri May 29, 2020
"Things Fall Apart" was originally performed, recorded and released in 1995 by Random Order from the album 'Not A Perfect World'. It was Random Order's first CD and was actually originally recorded on tape.
Listen to various streaming options of "Things Fall Apart" here:
randomorder.bandcamp.com/
www.smarturl.it/RandomOrder_Spotify
ffm.to/47b9dgo
Lynx Dean, founder of Random Order and occasionally still performing under that name but now going by the artist name of Lynx has this to say, "Although this song was created quite some time ago I felt the title, lyrics, and mood ring true for these remarkable times, that we find ourselves in - during the pandemic. We are all together yet all apart, facing our own demons in isolation. The world has one thing in common: surviving. This song represents just that. Although things are seemingly falling apart we magically hold it together and make it better collectively. The artwork is an original painting by fine artist Michael Archibald. In contrast to the stark empty buildings, the little red butterfly offers a ray of hope."
Original Release Date of "Not A Perfect World" album was 1995 and recorded at Umbrella Sound. Produced by James Stanley. Lyrics: Lynx Dean Music: Lynx Dean, Conny Nowe, Rachel Melas Drums: Conny Nowe Bass: Rachel Melas Vocals & Guitar: Lynx Dean Trombone: Stephen Donald, Trumpet: Sarah McElcheran, Sax: Chiyoko Slavnics Horn Arrangement: Chiyoko Slavnics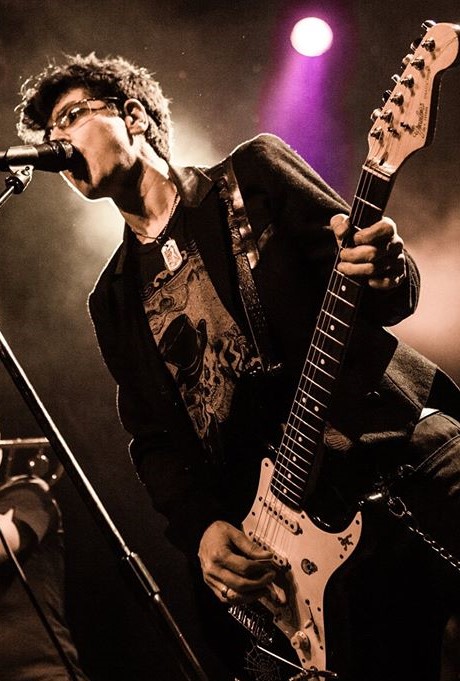 From reciting books of the bible in a cult to headlining pride festivals, lead vocalist and fearless leader Lynx tours the world advocating a sense of belonging and a be who you are attitude. Their signature sound evolved through many late nights of watching Twin Peaks, James Bond and Tarantino films –  injecting more than a  hint of subversiveness into the sexy soundscapes of dangerous spy movies. Lynx has a love of genre melding and pop culture maintaining their roots while bringing underground music to the mainstream. For the last two years, Lynx has been in great demand on the global festival and tour circuit.
One of those tour stops resulting in Lynx touring the UK and specifically Scotland, which has resulted in an add rotation on Mearns FM radio in Aberdeen, Scotland, as well as CIUT FM – Toronto, CITR FM - Vancouver.
"The trip to Scotland was an experience I will remember for the rest of my life. It was the first time I had ever stepped foot in Scotland, yet it felt like I was coming home.  Like many of the stories of how Canada and Scotland are connected, my ancestors actually immigrated from Scotland to Newfoundland; the Dean family name is actually derived from the clan names of Aberdeenshire. I think it was because the people reminded me of the east coast people of Canada, they were friendly, open and funny as hell. At one point I was fortunate enough to wander past a van in Stonehaven on my way to dinner and a DJ (DJ Jock aka David Nicol Mearns FM) from a nearby radio station was loading gear.... needless to say we hit off and two interviews later at the station that night. We formed a friendship that will last a lifetime. I am hoping to return to Scotland to perform when the world opens up again for live music."
The re-release has resulted in great feedback:
Shelley Hamilton - Canada's black indigenous award winning (JUNO, ANSMA) country soul singer.:"Lynx's music has a relevance just at the time that we need to have a voice to express what we feel. "Things Fall Apart" is truth as we "laugh and cry- sit and wonder why"...   
Ruby Slippers Show CIUT 89.5fm  Carolb announcing the track : "Now in a different direction Random Order's Things Fall Apart - Lynx never ceases to amaze me"
Sandy Graham – Founder and Editor in Chief Cashbox Magazine – "I met Lynx when he performed at Live at Heart Newfoundland in Marystown on Burin Peninsula. I had known the name Random Order for years as our Editor, Lenny Stoute had been a huge supporter and fan for years. I immediately knew I was in the presence of a huge talent. It is so great to see the legendary song come out again at a time with a message we all need to here right now."
"Stay strong, stay united, stay safe. We're all in this together." xx Lynx
For more visit: randomorder.ca/