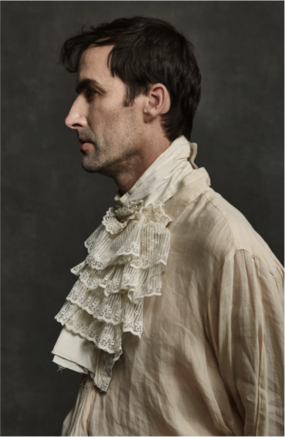 Fri Mar 29, 2019
Andrew Bird
Photo Credit Amanda Demme
Humble internationally acclaimed multi-instrumentalist and songwriter Andrew Bird's new album is called My Finest Work Yet. It's just out and it may just live up to its title.
Along with the new album, Bird is premiering an animated video by Andrea Nakhla for "Manifest".
His forthcoming My Finest Work Yet Tour will find him on an expansive run of North American dates. Bird will be joined by a variety of guests including Yola, Meshell Ndegeocello, Hiss Golden Messenger, Chicano Batman, MadisonCunningham, Tift Merritt, and a co-headline date in Boston with Calexico and Iron & Wine.
My Finest Work Yet was produced by Paul Butler and recorded live to tape at Barefoot Studios in Los Angeles, CA. Single "Bloodless" set the tone of the project for Bird, he explains, "I'm interested in the idea that our enemies are what makes us whole." The lyrics are direct and risk-taking, cutting to the quick of what's happening in our world. Piano plays a strong role on these songs and most of the melodies are tinged with a gospel-jazz-60s soul. Bird was joined on the album by Tyler Chester on piano and organs, Madison Cunningham on vocals, Alan Hampton on bass, Blake Mills on guitar, Ted Poor on drums, plus Abraham Rounds on drums and Mike Viola on guitar on "Archipelago."
The suddenly ubiquitous Lee Harvey Osmond (aka Tom Wilson) is sharing the new video for "Forty Light Years", a song that's been steadily moving its way up the CBC Music Top 20 for the past few weeks and has now hit #3. His fourth Lee Harvey Osmond album, Mohawk, centers on the discovery of Wilson's true heritage and the culture and has been holding the #1 spot on Earshot's Folk & Roots chart for the past five weeks.
Wilson has begun a string of tour dates supporting his new record Mohawk and autobiography, Beautiful Scars.
In his 50s, Wilson learned that the parents who raised him were not his birth parents; that, in fact, he was adopted and that his biological mother and father were Mohawk from the Kahnawake reserve, just outside of Montreal. Grappling with this newfound sense of himself plunged Wilson into a quest for his heritage and his truth, and led to the writing of his bestselling autobiography, Beautiful Scars
(Doubleday Canada). The book is a colourful and truthful tale of this quest, and his life's tribulations and successes along the path.
"It is a story of finding your way home," he says. "It's a story of adoption, of growing up thinking you're a big, sweaty, Irish guy, and finding out at the age of 53 that you're a Mohawk.
Under the steady hand of producer Michael Timmins, the musician collective Lee Harvey Osmond revives the origins of 'Acid Folk' with appearances from old friends Ray Farrugia (percussion), Aaron Goldstein (steel guitar), Jesse O'Brien (keyboards) and introduces Anna Reddick (bass). The expanded use of Darcy Hepner's brass and baritone sax and brilliant harmonica flashes from blues veteran Paul Reddick and Wilson's son, Thompson Wilson, sound as guideposts behind the moody grooves of Wilson's literary recital. Suzie Ungerleider (Oh Susanna) provides the perfect backing vocal ingredient for Wilson's baritone.
Wilson's life has been an ongoing quest so it is perhaps inevitable that after decades immersed in poetry, literature and music he would turn attention to visual art, a language that transcends the verbal and the written. The packaging and visual elements of Mohawk incorporate Tom Wilson creations. In particular, a painting of the same name from his collection Beautiful Scars: Mohawk Warriors, Hunter and Chiefs
He is still driven to ask questions, to seek meaning from the elusive mysteries hidden beneath the surface of everyday existence, to come to terms with his history, his identity; to aspire to higher truths and to understand his place in the world. "If I have 20 more years on this planet, I hope to keep becoming a Mohawk, because I can't become a Mohawk the way my brothers and sisters and ancestors did."
Lee Harvey Osmond On Tour
April 10 Grand Prairie Live Theatre, Grande Prairie, AB
April 26 Mount Tabor Theatre, Milford, ON
April 27 1000 Islands Writers Festival 2019 (Thousand Islands Playhouse) Gananoque, ON
May 1 First Ontario PAC, St. Catherines, ON
May 2 First Ontario PAC, St. Catherines, ON
May 3 Koerner Hall, Toronto, ON
May 16 Hugh's Room, Toronto ON
May 25 Blacksheep Inn, Wakefield, QC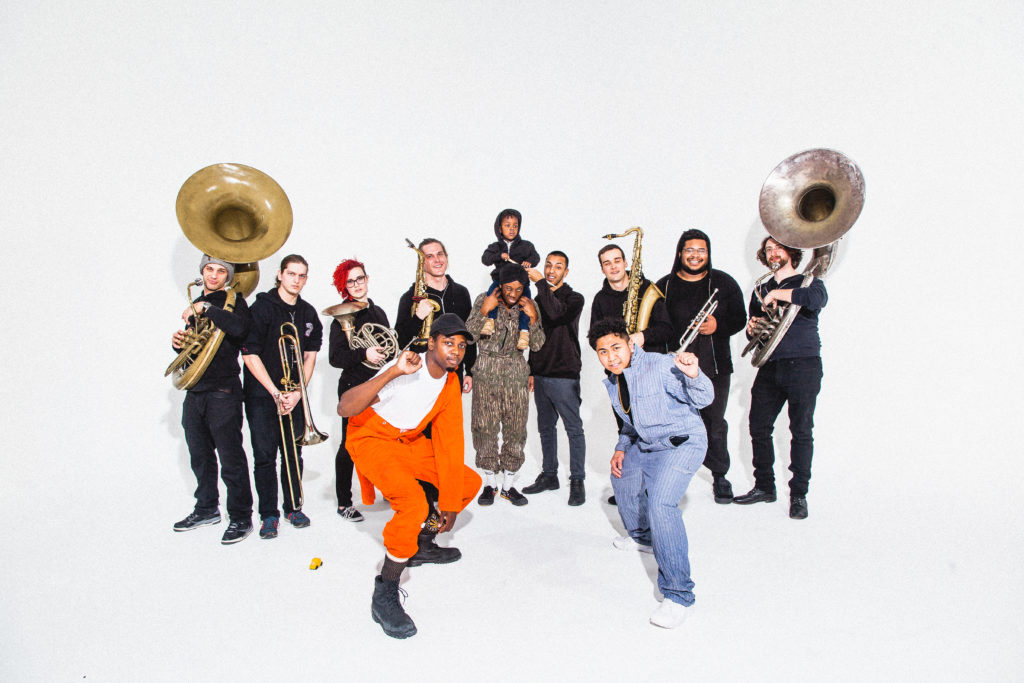 Here's a fusion sound to get the body to move. The Bangerz Brass are Toronto's Hip-Hop and Trap brass band. Bringing together 3 of Toronto's hottest young MCs and a hurricane-force brass section, they've changed the game in their city. Since starting on street corners in 2017, they've graduated to festival stages, and their wild live shows have lit up Toronto. Their debut "Bangerz' Delight" is a tribute to hip-hop from past to present, and switches from vibe to vibe just like a night at the club. The Bangerz have arrived.
The Bangerz Brass Band target audience is unique as they are both a hip-hop group and a brass band. Primarily, the group appeals to hip-hop and rap fans ages 16 – 50, with their secondary target audience being fans of jazz and big band music. Having performed at Toronto's multiple jazz festivals (TD Jazz Festival, Beaches Jazz Festival, and the Kensington Market Jazz Festival), Bangerz Brass has already started to imprint themselves on the city's jazz community. This duality of taste is reflected in their acts of choice, J.Cole, Kendrick Lamar, Youngblood Brass Band, Hot 8 Brass Band, and Lucky Chops.
From basement parties to community festivals to weddings, and more, Bangerz Brass have been sharing their love for hip-hop across Toronto and beyond, unapologetically bringing great hip-hop to unexpected spaces. The weather is warming up, keep an ear out The Bangerz Brass Band whenever you step out. You never know where they'll be wailing. You'll want to get the party ready album too.
Here's an act that speaks to my anarchist heart. Ostensibly an art rock garage act, band leader Sonny Smith has other iconoclastic things in mind so let's let him tell it.
"My name is Sonny Smith. This is a Sonny & the Sunsets recording. We started a label. Rocks in Your Head Records, named after a record shop I used to spend time in SoHo, New York two decades ago that uplifted me in away only old record stores can. The first release is this record, Hairdressers from Heaven. We are going to put out some records that would end up in that old store. Some weird bands, some fictional bands, some real bands.
San Francisco has taken hits. Clubs have closed. Artists have left. People have made eulogies - This is something up which we cannot put!
There are good bands in this city. There are great artists making bizarre shit. There are underground HAPPENINGS. There are SECRET shows. There are artists in the streets duking it out with Nazis. Shit is going down. The corporate bulldozers ran through the city and they are still driving around demolishing the place. These tanks are called Death and they bring a foul stench. I don't man, maybe the city will drift into a long sleep with a hollow snore. Humbly, this label is our version of throwing nails at the tank tires.
Hairdressers from Heaven. Can I tell you it's the only record this label has put out I stand behind? It's a mixtape. Different sounds, different musicians on here, recorded different places. Things got loose. Piano driven at times, drum machines, strange harmonies, it was made by instinct, very unconsciously, loose. I don't know how Kelley came up with a circular Kraut-like bass line for 'Ghost Days' but he did, or how on 'Someday I'd like to Be an Artist', we slowed the tape down and made a strange arpeggiated piano solo and then Dylan Edrich turned it into a Moondog like orchestral solo. Or for 'Man Without a Past' we made a bongo bass instrumental song then perennial collab Rusty Miller put a synth bass on it later, then what- Bruce Ackley brought his saxophone to my apartment.
Now it's almost Sun Ra in vibe. Or longtime sunset Tahlia Harbour started singing about worms in the subways and cafes with cloves and berets, or JamesMercer stepped in to produce and brought us into his back yard barn studio and harmonized on a country song about death and it became transcendent and kind of life-affirming, or when co-producer Yuuki Matthews put a minimal dance bass over Shayde Sartin'salready punky bass on 'Drug Lake.' The record is full of weird shit, like a complicated accident, I saw it happen, but I can't say how.
And also, this new label will include a Zine with every release, like the days of SST and Raymond Pettibon. So with Hairdressers comes Zine #1, about watching the apocalypse on the phone, and how Nazis should always be tossed out of town and things of that nature.
Sonny & The Sunsets is Sonny Smith and a revolving door lineup that have in the past included and might yet again include Shayde Sartin, Ryan Browne, Kelley Stoltz and Tahlia Harbour.
For the upcoming tour, the band is: Rusty Miller, Sami Perez (of the She's), and Kelley Stolz
Sonny & The Sunsets On Tour
APRIL 7: Portland, OR @ Mississippi Studios (with Kelley Stoltz)
APRIL 195: Brooklyn, NY @ Bell House (with Kelley Stoltz)
MAY 169: San Francisco, CA @ The Chapel
MAY 17: Soquel, CA @ Michaels On Main
MAY 18: Big Sur, CA @ HIPNIC XI
MAY 23: Los Angeles, CA @ Zebulon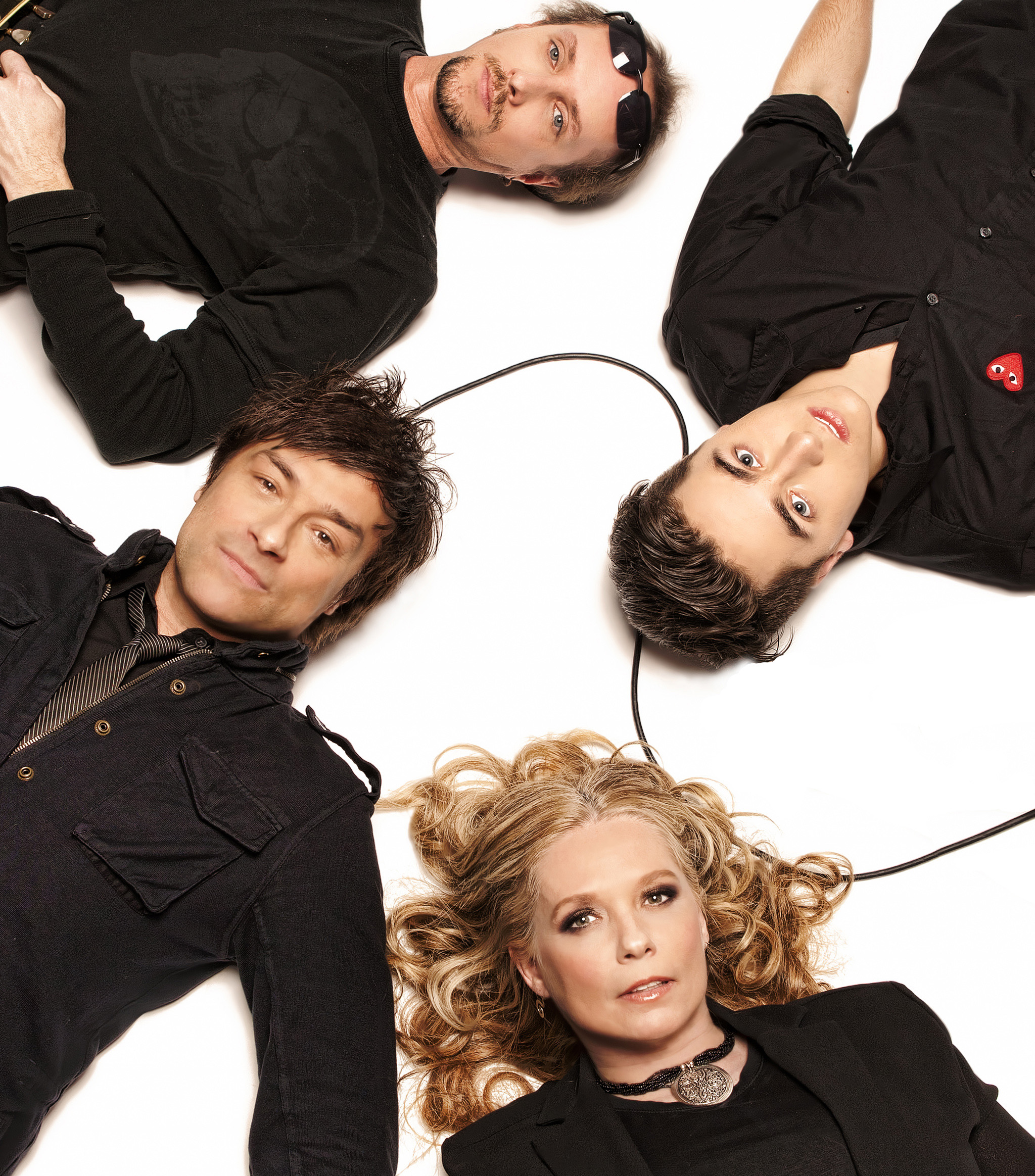 Hey, it's a New Day New World for iconic Canadian band Spoons. At least, that's what their newest release is called.
Formed in 1980, Gordon Deppe and Sandy Horne made Spoons a different kind of household word. They would help define the sound of pop and new wave in the 80s with hits including "Nova Heart", "Romantic Traffic", "Old Emotions" and "Tell No Lies." Their album Arias & Symphonies would go on to be named one of the 20 Most Influential Albums of The 80s by The Chart Magazine, and their song "Nova Heart" was recently included in Bob Mersereau's book The Top 100 Canadian Singles.
Not bad for a bunch of kids from Burlington, Ontario.
In the modern era, in 2013 the Spoons won the Music Express Magazine "Back In The Spotlight" Award. A remastered version of their debut album Stick FigureNeighbourhood was released on vinyl, followed in 2014 by the 30th Anniversary CD commemorating their smash hits Romantic Traffic and Tell No Lies. The anniversary show, complete with the original line-up of Rob Preuss, Derrick Ross, Sandy and Gord was filmed for a concert DVD/documentary. Gord Deppe's autobiography SpoonFed, released through Manor House Publishing, is available at most chain bookstores.
And now, evoking all the fun of their most notorious ear-gems of hits, their newest 12-track missive lands the band firmly in 2019. Starting off strong with the signature Spoons sound fans new and never-waning come for, the opening song "All The Wrong Things (In The Right Places)" is set and ready for instant anthem status. Trivia buffs will want to know: its final mix was a collaborative campaign after an online contest had listeners nation-wide submit chants to be mixed into the song's chorus."Beautiful Trap" — a song about all the things we can't resist, no matter how hard we try — brings back the 'doot-doots' of 1984's hit "Romantic Traffic. "The band says it wasn't intentional…. "Like the lyrics of the song insist, it was unavoidable," they say. "It's in our DNA!"
New Day New World is available now wherever you steal your music.
This week's discovery is country/folk singer-songwriter Allison Lupton. She's put out a new single and video called What Will I Dream, from her fresh out fourth album Words Of Love, The album had its debut party on March 30th at Toronto's Hugh's Room Live, to an appreciative reception.
Lupton is an accomplished singer-songwriter who performs self-penned and traditional songs with sensitivity and grace. Born and raised on a second-generation dairy farm in rural Ontario, Lupton has always been immersed in Canadian Folklife, but it took the love and intense study of Irish and Celtic music for her to find her way to the Canadian folk music tradition that she's grown up around.
It's her strong, unequivocal voice and brilliant flute-playing that captivates audiences and it's evident in the new album, which showcases her original songs that fit so snugly into the canon of Canadian folk music that they could easily be mistaken for traditional numbers. Common themes of itinerant labour, eternal love, and family history are throughout the album, with Lupton's penetrating voice perfectly matched to the material.
"What Will I Dream" was written for Lewis Melville'sSongs of the Future -Tomorrow Collective - a compilation of compositions by Canadian artists who were asked to reflect on Canada's place in the world and their hopes for the future, prior to the federal election in 2015. It's an anthemic gem held down by Tony McManus on guitar and Ivan Rosenberg on dobro, Shane Cook on driving fiddle and Andrew Collins on percolating mandolin, who both aptly propel this sprightly ode to the possibilities for Canada's future. Bassist Joseph Phillips is a real standout on tight and sweet backing vocals here too.
The in-studio video was filmed by Mitch Fillion of Southern Souls, at Canterbury Music Company, Toronto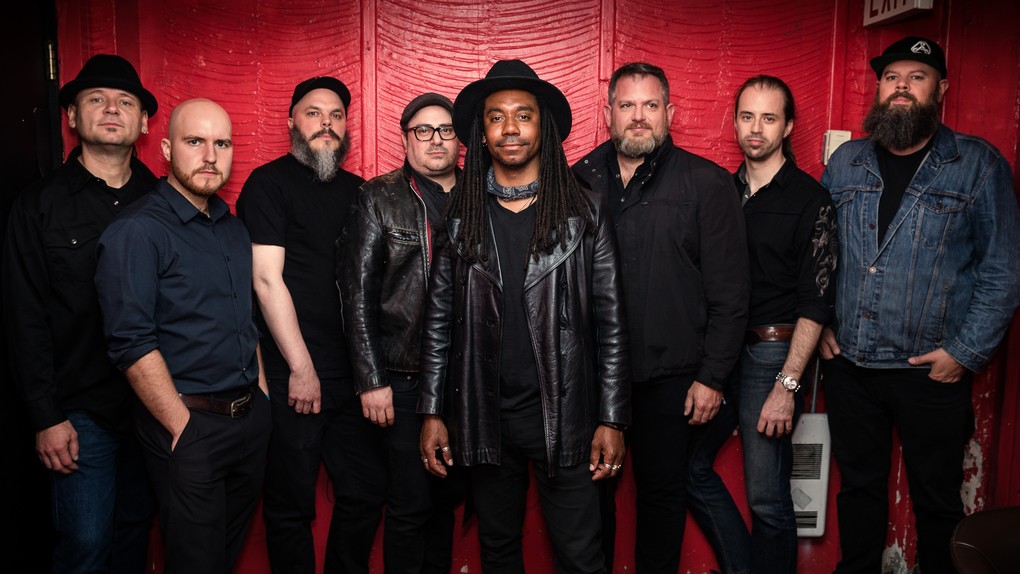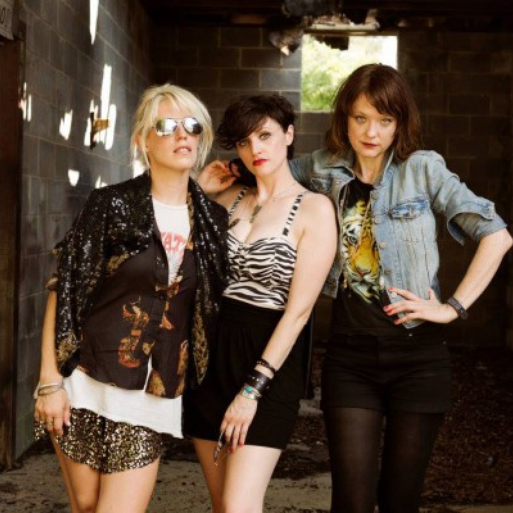 BITS'N' PIECES=A trio of splendid Toronto shows this week celebrating new music. Toronto soul rocker Julian Taylor debuts new album Avalanche for the hometown crowd at The Great Hall Mar. 30, …altcountry/roots star Steve Earle does a solo at Sonic Boom Records airing out his newest, Guy, a tribute to Guy Clark, …D.C. based hard rocking all-female trio Ex Hex take over the Horseshoe April. 7 in support of their latest, and most fully realized work, It's Real.
Support live music. Everywhere!