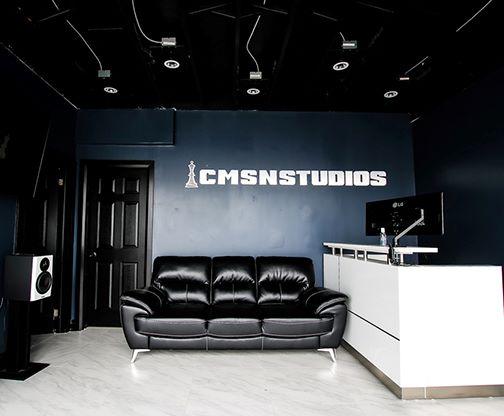 Fri Sep 24, 2021
A mainstay in the Canadian business and entertainment sectors, The Commission Entertainment Corporation's Founder and CEO Janathan Dharma continues to keep 'mission' front and centre with their newest venture, The Commission Studios.
An already full-service entertainment company, The Commission Studios translate the Corp's innovative concept into brick-and-mortar territory; they offer an expansive selection as a dynamic marketing agency and global distribution channel — not to mention state-of-the-art space for on-site photoshoots, video production, and hosting podcasts.
The results are a vertically integrated solution providing one-stop value creation for emerging and seasoned artists, alike, Dharma shares, as well as a burgeoning mentorship program — something more important now than ever before.
Check out the Intro Video on THE COMMISSION HERE:
"We focus on developing, growing, and mentoring artists and entrepreneurs from all walks of the entertainment world through production equipment and expertise; from concept, to commercialization, to brand equity management.
"This is about more than just a fully equipped sound studio," he adds. "This is about offering our city and country's incredible artists sustainable career development and community growth.
"As we know, artists have been among some of the hardest hit during this pandemic. In today's entertainment climate, they also have to wear many hats, and be involved in all aspects of the business in order to be successful. In response, we've also created a mentorship program called 'Co-Mission' to help artists learn to better manage their music and business."
This includes mastering business skills such as marketing, business planning, and financial management, as well as entrepreneurial and executive functioning skills like time management, strategic risk-taking, and building and asserting confidence.
"While most artists would prefer to spend their time and effort creating their art, it's equally important for them to become well-versed in all the key barriers to their success," Dharma says. "By building artists' capacity, developing their skills, and giving them access to resources and best practices, we can support local artists to be independent and self-sufficient, both inside and outside of the studio."
Janathan Dharma would know. As a featured entrepreneur in the Globe & Mail, he has managed and owned a robust series of ventures, as well as produced events, managed artists, and partnered with national brands — MMVAs, All-Star Weekend, Substance Cage Combat, and artists like Marcus Haran, and Loonie Blue, to name a few. He launched The Commission Entertainment Corporation more than 10 years ago, and The Commission Studios in 2021.
"It began over a decade ago as a very grassroots effort to harness the raw potential of artists we were connecting with from neighbourhoods across the city," Dharma recalls of Commission Entertainment Corporation's origin story. "From there, we pursued the goal of finding, nurturing, and growing talent that is grounded and true to the spirit of music and entertainment.
"The Commission Studios are the next natural step in this for us," he continues. "We saw a growing need for innovation in both the local and global talent management and audience experience space, and answered the call.
"We connect best with artists that are looking for an edge in today's highly competitive environment. For our part, our team was founded on the principles of community, empowerment, consistency, humility, grit, and execution; the Studios mean our value proposition to clients is now complete."
For more on this exciting new venture visit:
cmsnstudio.com/
facebook.com/cmsnstudio
instagram.com/cmsnstudios/